The Risks From JICA's Involvement in the Matarbari Power Plant Project of Bangladesh
JICA is now in the role of the last one standing on a ship heading towards the bottom of the ocean. If it decides to move ahead with the project, it will expose itself and Japan to massive reputational and financial risks. Even if taking these risks is somehow deemed worthy, the public opposition will prove yet another barrier. Renewables are a way for JICA to bring all barriers down.


30 March 2022 – by Viktor Tachev
The Matarbari power plant has become the epitome of a dying industry. Contractors are withdrawing and Bangladesh's government is now starting to have second thoughts on this coal-fired power project. Only the Japan International Cooperation Agency (JICA), the project's leading funding provider, remains involved. Considering the substantial reputational risk to the agency and Japan itself concerning the project's unfeasibility, JICA's best move would be to follow the others and back out. Moreover, renewable energy projects in place of coal power plants could provide the perfect way out.
The Backstory of the Matarbari Power Plant Project
Matarbari Power Plant Location
The Matarbari power plant is a coal-fired power project in Cox's Bazar district of Bangladesh. The leading developer is the state-owned enterprise Coal Power Generation Company Bangladesh (CPGCBL).
The Matarbari power plant was proposed in September 2011 and is expected to become operational by 2024. According to projections, the Matarbari power plant will account for 10% of the total generation capacity of Bangladesh.
Matarbari Power Plant Project Investment
The estimated investment in the 1.2-gigawatt coal-fired power plant is USD 4.5 billion. The main funding institution is JICA. So far, it has provided USD 1.48 billion to build the power plant and the accompanying coal import infrastructure through an official development assistance (ODA) loan. JICA intends to provide an additional USD 1.33 billion.
The leading contractors involved in the project's engineering, procurement and construction were a consortium of companies, including Sumitomo, Toshiba and IHI.
The Growing Risks for the Matarbari Coal-Fired Power Plant
In March 2022, Japanese trading house Sumitomo announced it would withdraw from the Matarbari coal project. Sumitomo cites its intention to become carbon-neutral by 2050 as its official reason for leaving the project. However, public pressure on this decision should not be underestimated. Environmental organisations immediately welcomed Sumitomo's decision and urged JICA to follow suit.
"Sumitomo's decision to not participate in the Matarbari 2 coal project creates a major headache for Japan. There are very few companies left that would consider working on such a complex and environmentally damaging project."

Julien Vincent, Executive Director, Market Forces
All major Japanese trading houses, including Toshiba, JERA and Mitsubishi, have abandoned coal already. Without the parties involved in the project's engineering, procurement and construction (EPC), JICA will see a little-to-no incentive for funding the project.
Furthermore, the Bangladesh government may not even continue the project's second phase, as noted by Nasrul Hamid, Bangladesh's state minister for energy.
Clean Energy Investments Are Better Alternatives for Japan International Cooperation Agency (JICA)
JICA has long been trying to convince the public of its climate change commitments. It adheres to the UN Sustainable Development Goals (SDGs) and the Sendai Framework for Disaster Risk Reduction 2015 – 2030. It has even launched a Climate Change Cooperation Strategy to proactively support developing countries and their transitions toward becoming low-carbon, climate-resilient societies.
Regarding the Matarbari power plant project, JICA claims that it will contribute to Bangladesh's "sustainable economic growth". It even stated that the project "contributes to climate change mitigation" since it would emit less air pollution be less polluting than other coal plants.
However, there is nothing sustainable about the project – neither on the financial side nor its emissions.
Matarbari Power Plant Cost
First, the plant's electricity cost is likely to be excessively high due to construction delays, cost overruns, and the related infrastructure needed. Furthermore, the project would prove to be way more expensive than renewable energy alternatives. Energy analysts have found that the adoption of solar power would be a far cheaper approach than coal for Bangladesh. Considering the solar potential of Bangladesh, taxpayers would benefit more from solar than it would from the Matarbari power plant.
Environmental and Social Considerations
The coal plant is estimated to rely on unnecessarily polluting technology that allows for more emissions. It also is not allowed to be used in Japan. These types of new coal plants would damage the efforts against global warming.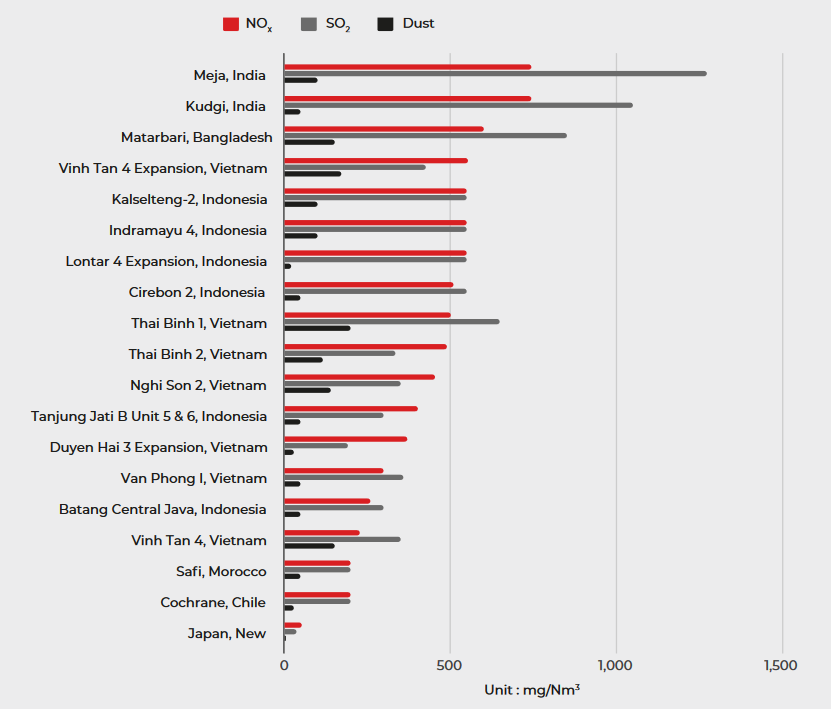 The project risks locking Bangladeshis into a high-debt, high-carbon and high-pollution future. That is why Japan should use its technological know-how to help the country transition to a renewable, energy-led future instead of establishing this coal power project.
According to Hasan Mehedi, general secretary of Bangladesh Working Group on External Debt, many in Bangladesh are ready to embrace renewable energy investments.
The Matarbari Coal Power Plant Project – a Test for Japan and Its Commitment
Japan has long been subject to mounting pressure from activist investors to ditch coal. Yet, despite tightening its requirements, it remains the only country in Asia actively considering new coal expansion overseas.
"Sumitomo Corp clearly realised that Matarbari 2 was not compatible with its commitment to the Paris Agreement. Now JICA needs to realise that Matarbari 2 would violate Japan's own commitment through the G7 to stop building new coal power plants and make the same sensible decision as Sumitomo."

Julien Vincent, Executive Director, Market Forces
Many of the leading Japanese and global EPC companies and major banks are exiting coal. That leaves JICA as the only entity that is not aligning with its government's net-zero pledge.
If JICA grants the loan for the Matarbari project or any other coal project, it will go against Japan's pledge at G7 to stop overseas coal finance in 2021.
Proceeding with the Matarbari project will cause a problem for Japan's sustainability commitments. It will also erode the country's credibility in the eyes of the public and companies, and investors.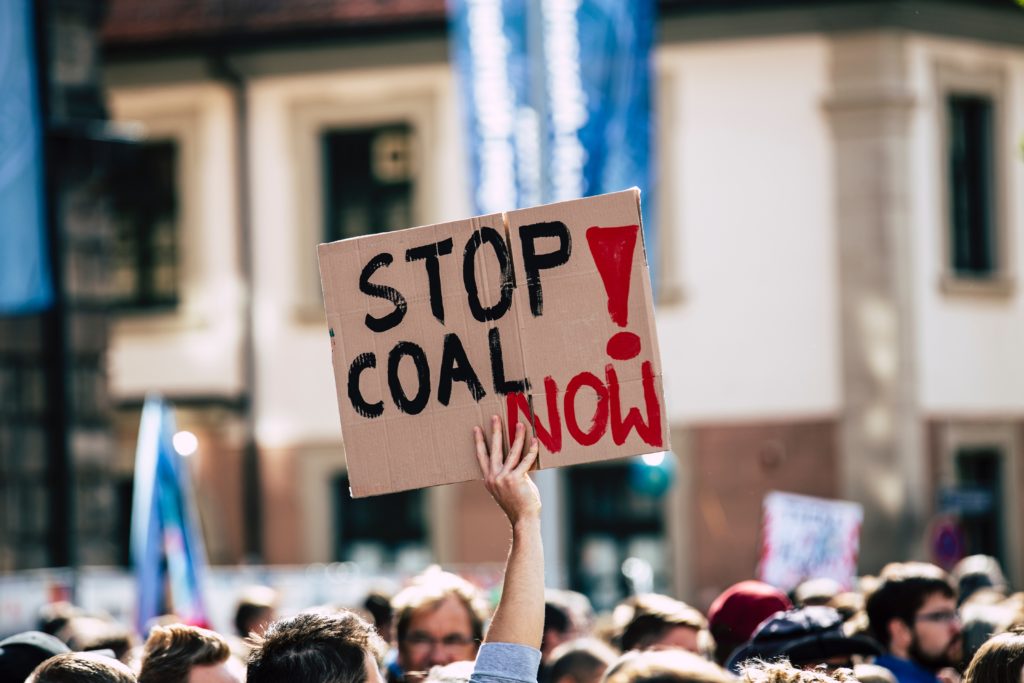 Japan will expose itself to an even more serious reputational risk, especially considering its other recent questionable moves on the global energy stage. The public might start comparing Japan with China, another country that has declared an end to overseas coal financing. And the comparisons will not do any favours for Japan. China has, indeed, stopped building and funding coal projects abroad. In the case of Bangladesh, China has already rejected financing coal-fired power plants in the country.
The Matarbari Power Project's Future
Bangladesh is especially vulnerable to climate change impacts, making the coal plant's construction an important issue. There is a growing movement across the country for an increased focus on renewables. JICA sits in a precarious position as it has been abandoned by its most crucial partners in the Matarbari power plant project. As the project has raised concerns for Japan's sustainability promises and the reputation of the company itself, it may be better for everyone if JICA ends its involvement in the Matarbari power plant.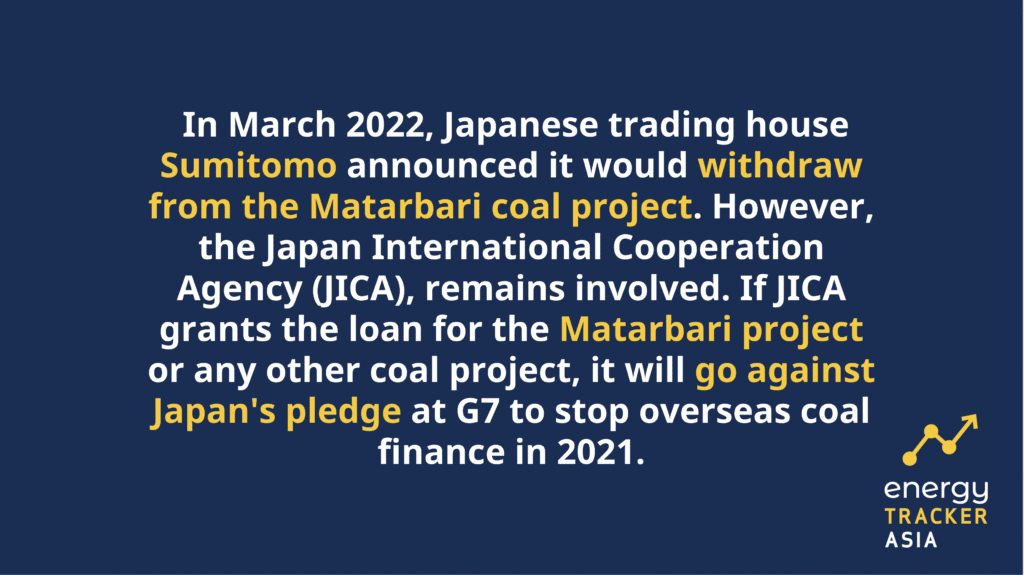 by Viktor Tachev
Viktor has years of experience in financial markets and energy finance, working as a marketing consultant and content creator for leading institutions, NGOs, and tech startups. He is a regular contributor to knowledge hubs and magazines, tackling the latest trends in sustainability and green energy.
Read more