The 7 Guiding Principles for Clean Hydrogen Energy Deployment
Photo by Flash Dantz from Pexels
The hydrogen industry has long been reliant on fossil fuels. However, things are starting to change. Several companies are already making progress in clean hydrogen project and technology development. The introduction of the seven guiding principles, alongside the decreasing costs, marks the start of a new era that will allow governments and organizations to capitalize on green hydrogen's potential to streamline their decarbonization efforts.
29 October 2021 – by Viktor Tachev
Hydrogen energy is experiencing unprecedented political and business momentum as an alternative and clean energy source. Several policies and projects are revolving around hydrogen globally, and they are set to expand.
However, as it stands, hydrogen energy production is mainly sourced from fossil fuels – also known as grey or blue hydrogen. Its cleaner alternative, which is good for environment, green hydrogen, remains largely out-of-reach for now due to high production costs and energy demands. Though use of technology is making the process easier, but still the latest technology requires big budget. The United Nations guiding principles on hydrogen are aiming to change this.
Grey vs Green Hydrogen Energy; which Renewable Energy is Best?
Currently, the production of grey hydrogen is from fossil fuels – namely natural gas, which makes up three-quarters of the globe's annual hydrogen production. Due to the demand, hydrogen production from natural gas creates around 830 million tonnes of CO2 annually. This amount of CO2 is the same as the United Kingdom and Indonesia produce combined.
Solar Energy
On grey hydrogen's flip side is green hydrogen, produced from solar energy or "water electrolysis", but powered by renewables, not fossil fuels. Produced by solar and wind, Green hydrogen, however, only makes up less than 1% of global production.
While demand is growing, it's production remains out of reach for many countries. High costs, massive infrastructure scales, regulations and low end-to-end efficiencies create speed bumps for green hydrogen energy.
Despite this, with the costs of renewable energy declining significantly, experts predict that green hydrogen's feasibility will soar in the next decade. Indeed, Norway's Nel Hydrogen announced plans to produce green hydrogen for USD 1.50 per kilogram by 2025. This price would make it competitive with current hydrogen produced from fossil fuels. Green hydrogen could speed up the transition to clean energy for hard-to-decarbonise industries like shipping and aviation.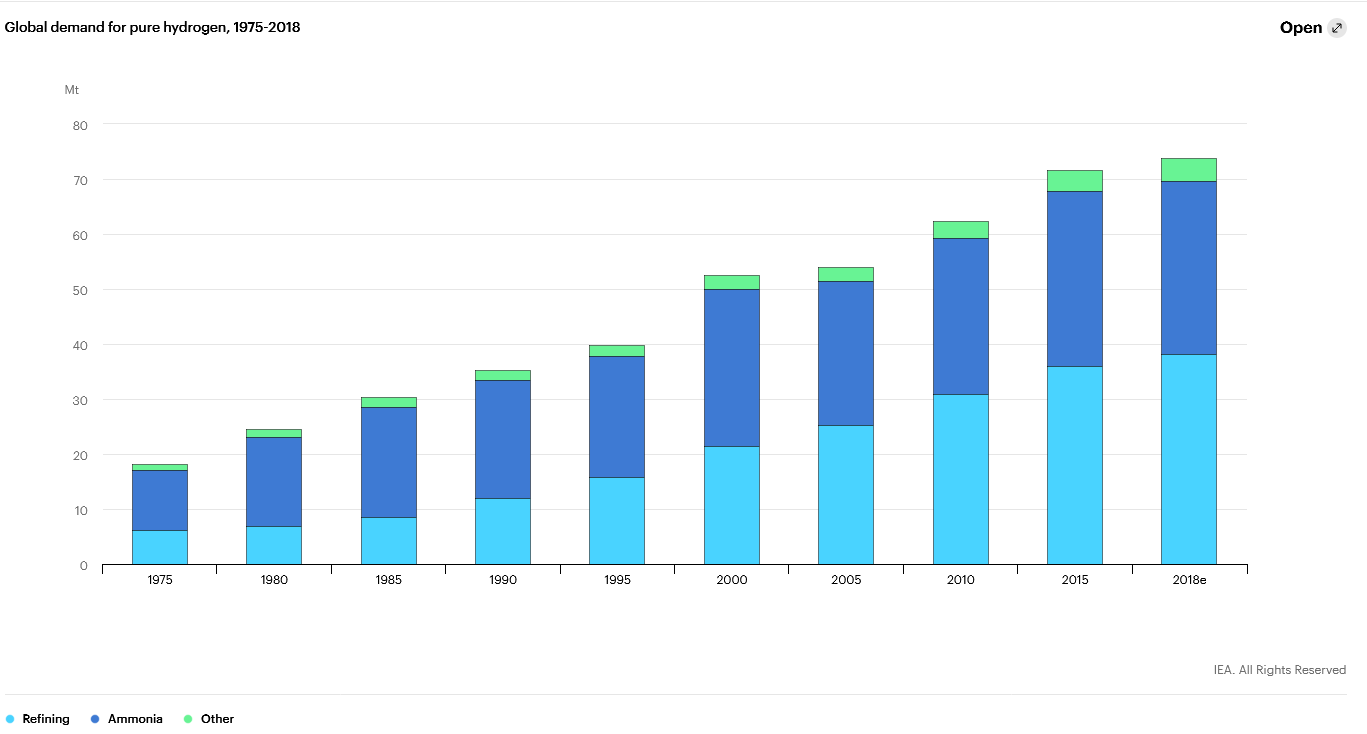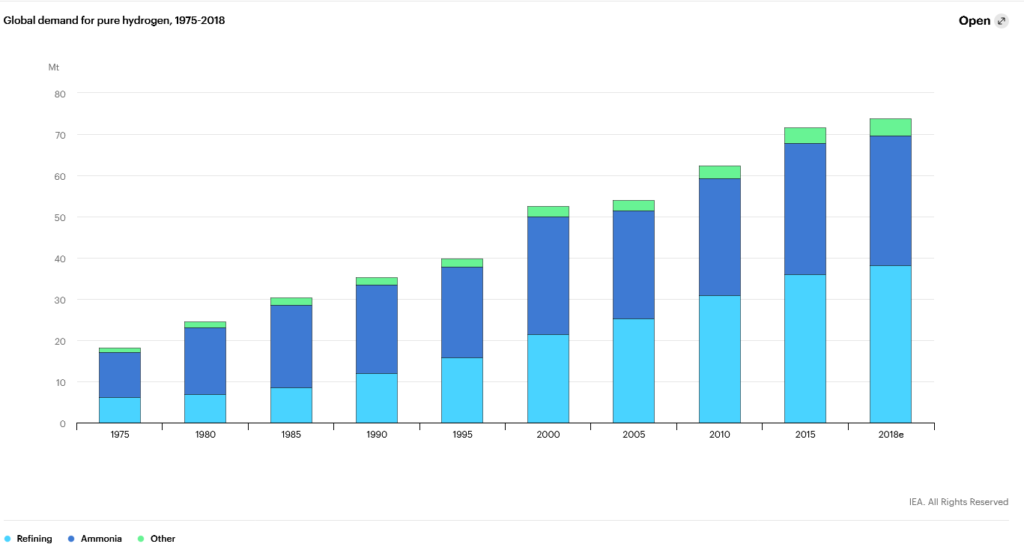 The 7 Guiding Principles for Climate-Aligned Hydrogen Energy Deployment
The hype surrounding hydrogen led the UN to encourage its development to bring it to the forefront in the public and private sectors, which will be crucial for its potential success. From the UN – in association with multiple other international bodies and organisations – the guiding principles include:
Targeting hydrogen use in sectors where no current solutions exist.
Account for hydrogen's lifecycle emissions and put a limit on emissions exceeding thresholds.
Only using hydrogen – aka green hydrogen – aligned with the Paris Agreements 1.5°C temperature rise scenario.
Design hydrogen markets and business models that prioritise green hydrogen energy.
The need for policymakers to hasten the development of green hydrogen.
Simultaneously getting the hydrogen sector to focus on public health, along with workforce and equity outcomes.
Press hydrogen development plans for transparency and accountability.
Why Are the Principles So Important?
As of the start of 2021, over 30 governments have released hydrogen strategies, seeing the fuel as a critical clean energy source in their energy policy. On the ground, this has led to over USD 70 billion in public funding for over 200 projects, with more coming.
What's more, the principles will help guide countries like those with hydrogen in their plans and streamline the production of green hydrogen. It will help anchor policies and business strategies and ultimately decarbonise several sectors in the economy.
"The new principles make an important contribution," said Manish Bapna, the President and CEO of the Natural Resources Defence Council. "They articulate critical guardrails to ensure that hydrogen deployment occurs only in a manner that is climate-safe and protects our health and communities. This is a valuable playbook to policymakers."
The Success of Green Hydrogen So Far
Even though green hydrogen remains in its infancy, the industry is growing fast. With over USD 130 billion in investments, Europe accounts for over 50% of announced hydrogen projects. In China, India and the United States, hydrogen development is also ramping up. Some countries are even collaborating to speed up clean hydrogens energy initiatives like Japan and Denmark. Even Morocco is making plans to supply Europe with stocks of green hydrogen in the future.
Companies like Canada's Air Liquide opened the largest low-carbon hydrogen plant and established a partnership with Siemens to produce clean hydrogen in the private sector. In Europe, Orsted, a Danish power company, aims to decarbonise the Dutch-Flemish North Sea port cluster through green hydrogen.
And in one of Europe's most influential partnerships, Iberdrola, a Spanish multinational electric utility and Fertiberia, Europe's largest fertiliser company, jointly launched a EUR 150 million project. The joint hydrogen project aims to produce emissions-free fertiliser and target an additional EUR 1.8 billion in investments for green hydrogen.
Hydrogen Energy's Future
The estimates of investments into green hydrogen projects – including the whole value chain – could reach USD 500 billion by 2030. The increase in investments will see green hydrogen production capacity soaring to over 10 million tonnes annually.
The development of the UN's hydrogen energy guiding principles came at an ideal time. As 2050 is only one investment cycle away, the interest in hydrogen is booming. With the globe already on a path towards non-fossil fuel-based energy, green hydrogen will be a model supplement. Together, these energy sources will help decarbonise the global economy and help countries strive closer to net-zero carbon emissions.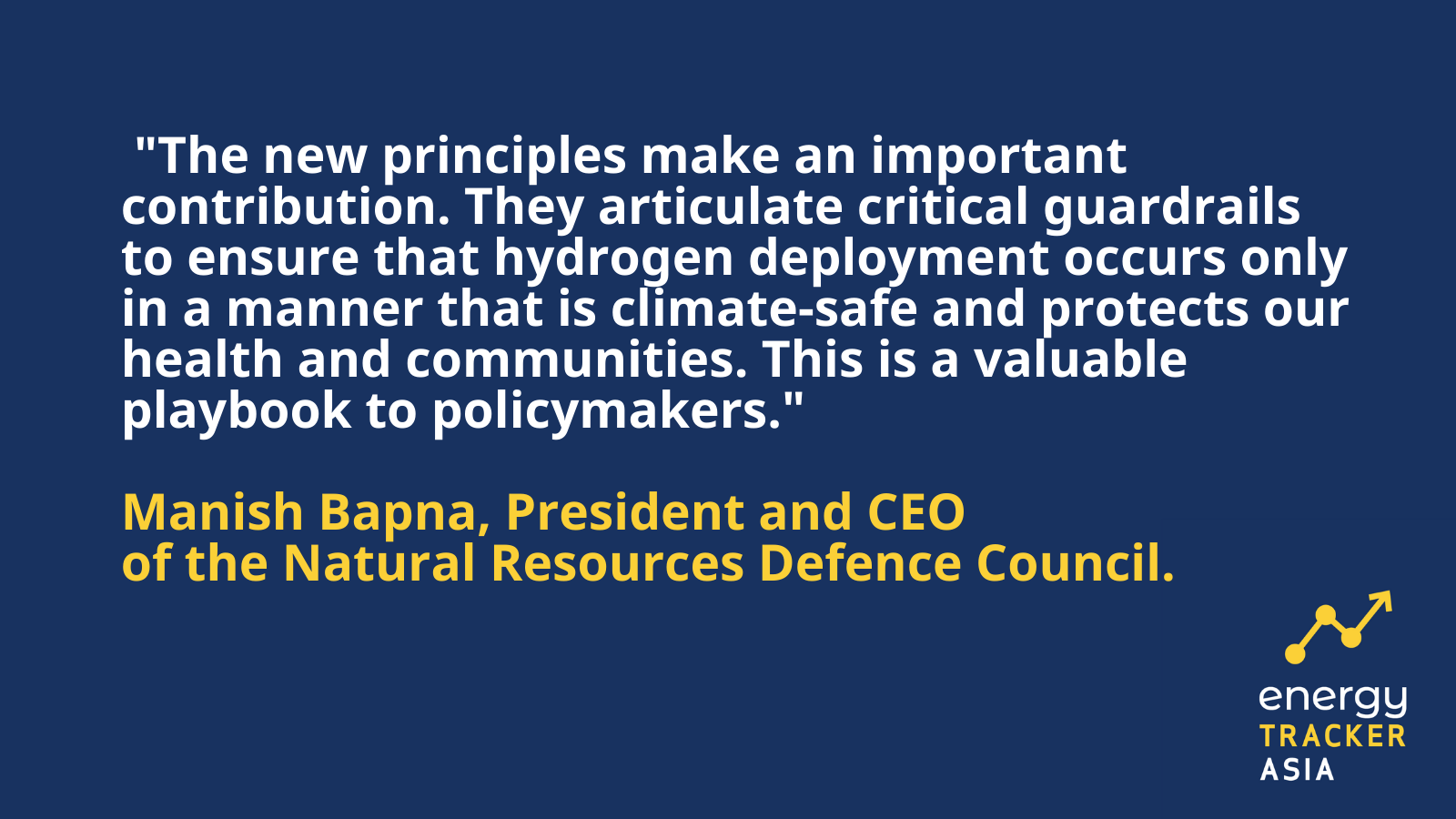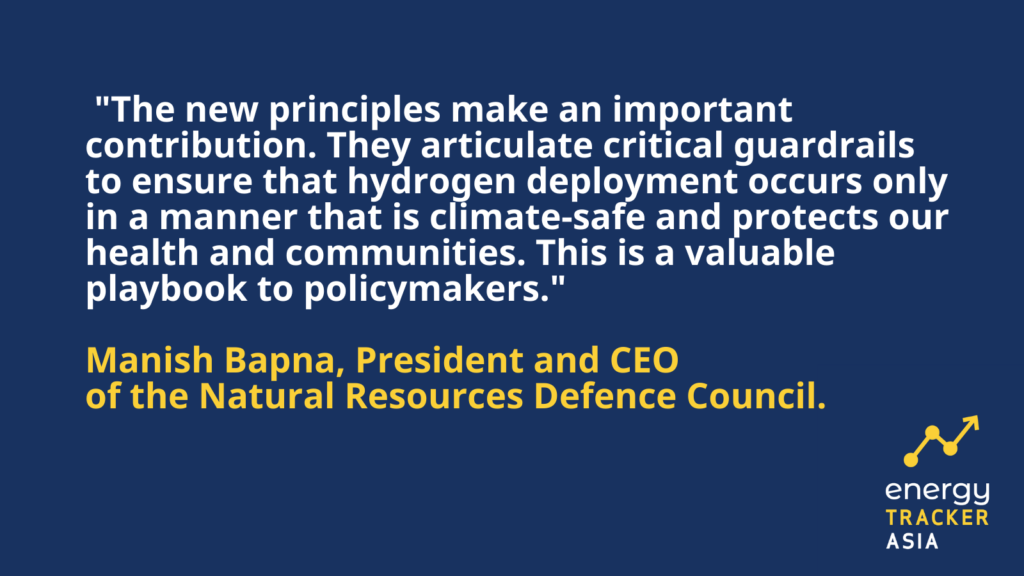 by Viktor Tachev
Viktor has years of experience in financial markets and energy finance, working as a marketing consultant and content creator for leading institutions, NGOs, and tech startups. He is a regular contributor to knowledge hubs and magazines, tackling the latest trends in sustainability and green energy.
Read more