The Proposed Vietnam PDP8 Update and the Risks From the Coal Pivot
The recently proposed update to the Vietnam PDP8 draft risks deteriorating the country's clean energy progress. Experts are united around the idea that the drafted coal pivot will surface various negatives, including lack of financing, slower clean energy transition, increased climate impact, and increased reputational risk for the country.
22 June 2022 – by Viktor Tachev
As far as success stories go, Vietnam's renewable energy leaps are one of the globes foremost examples. The 100-fold increase in solar power capacity the country achieved in just two years ranked it amongst the top markets globally. However, in the proposed update of its PDP 8 policy, recent political developments in Vietnam could derail progress. The new PDP8 update revealed concerning plans that may see fossil fuels eat into Vietnam's renewable energy gains.
Vietnam's Power Development Plan 8 (PDP 8) and the Proposed Update
Last year, in February 2021, the Ministry of Industry and Trade of Vietnam (MOIT) released the first draft proposal for the national power development plan 9 (PDP8) for public comment. The plan listed various potential scenarios for energy development, including an increased focus on renewables.
In a nutshell, Vietnam's PDP8 plan proposed 19-20 GW of solar and 18-19 GW of wind. But additionally included 22 GW of gas and 37 GW of coal-fired capacity by 2030.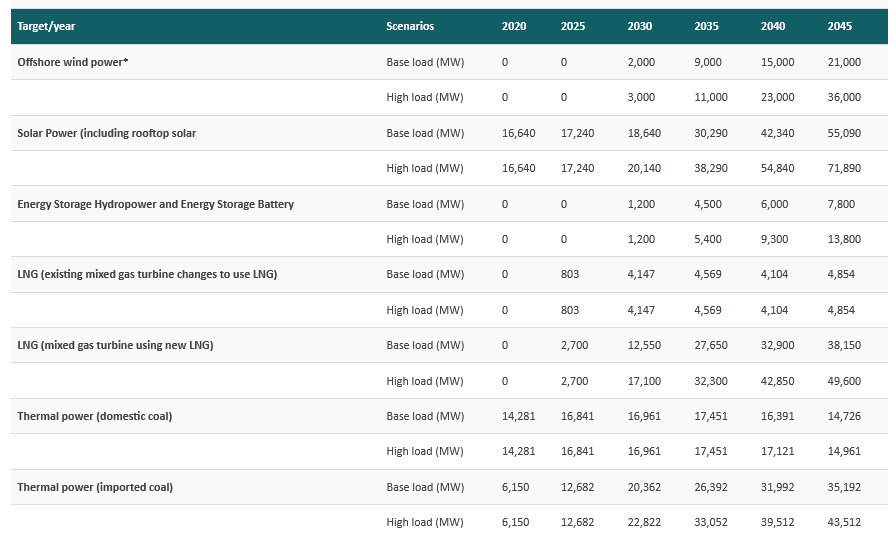 However, there are concerns. Coal and gas-fired power look set to continue to play a prominent role in Vietnam's energy mix. "PDP8's usefulness as a roadmap will be limited due to the rapid pace of [renewable] energy transition globally," said The Institute for Energy Economics and Analysis (IEEFA).
Vietnam's plans to sacrifice renewables for coal further worsen its net-zero progress and ambition. The latest PDP8 policy draft, as of September 2021, proposes to raise coal-fired powers capacity by 3 GW by 2030. This would see a further 10 GW installed by 2035. The plan sacrifices 8 GW of renewables in a pivot back to coal. Worryingly, offshore wind is completely removed from the base case scenario.
Clean energy advocates would see the recent proposal is a step backward. How the authorities in charge of Vietnam's power plant and energy development came to theses decision is confusing at best.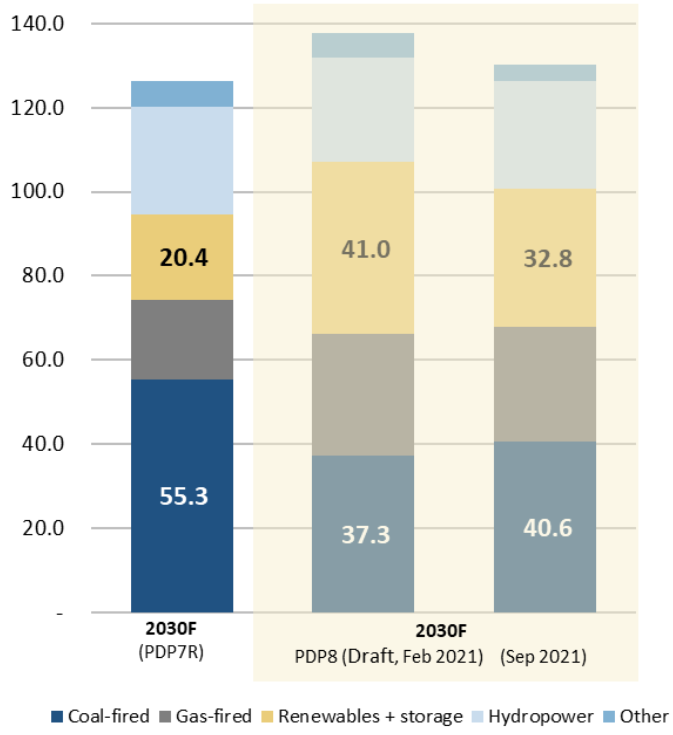 The Risks for Vietnam's PDP 8
Pursuing the plans proposed in the Vietnam PDP8 policy highlights risks on several fronts.
The Lack of Financing for New Coal Projects
In 2019, China, Japan, and South Korea accounted for about 80% of the new coal plant finance for construction globally. Vietnam was and continues to be among the leading recipients of that funding. However, due to heavy public criticism, Japan and South Korea announced their halt to overseas coal financing.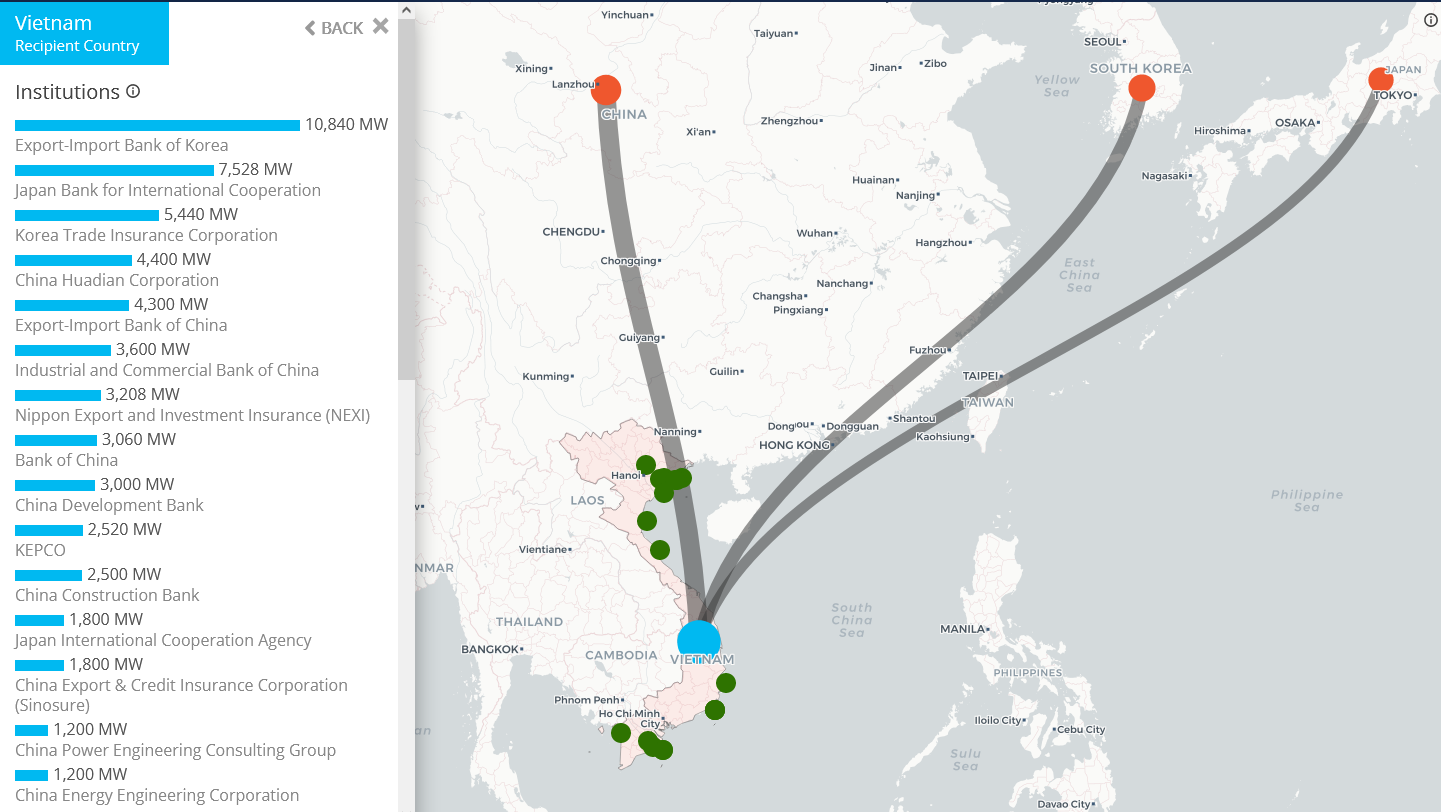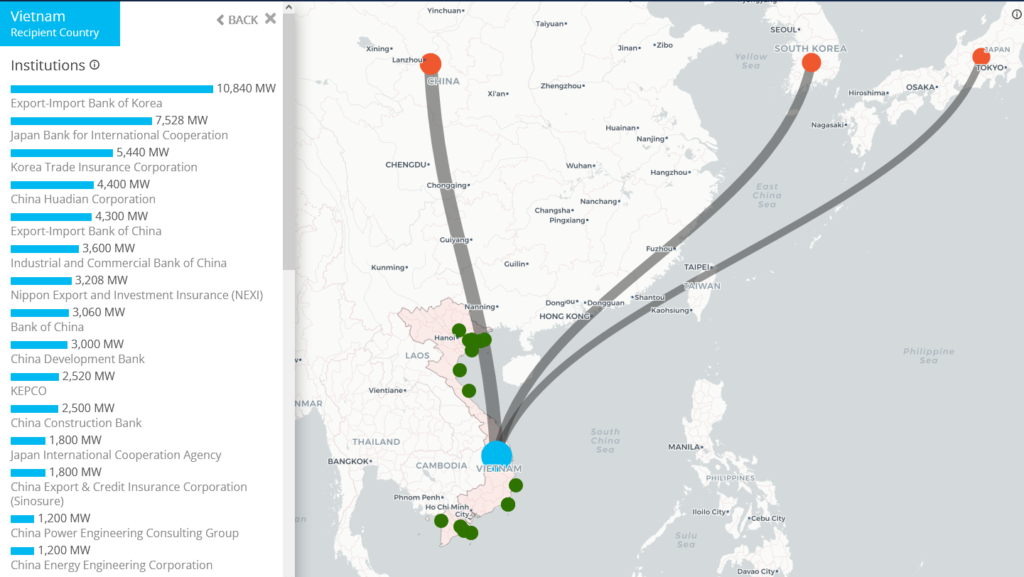 This left China as the sole hope for nations, Vietnam included, looking for international coal-fired power plant financing. But in a twist of events, at the UN's General Assembly in September 2021, China announced its intention to cease its funding of overseas coal projects.
With China's withdrawal as a lender, the future of several high-profile projects in Vietnam is now in limbo. These projects – Nam Dinh 1, Song Hau 2, An Khanh Bac Giang, Cong Thanh, and Vinh Tan 3 – were all given pre-investment phase backing from Chinese financing before the latest announcement.
According to The Saigon Times, another 18 planned coal-fired power plants – with a total capacity of 20.4 GW – listed in the PDP8 draft are unlikely to access funding for development.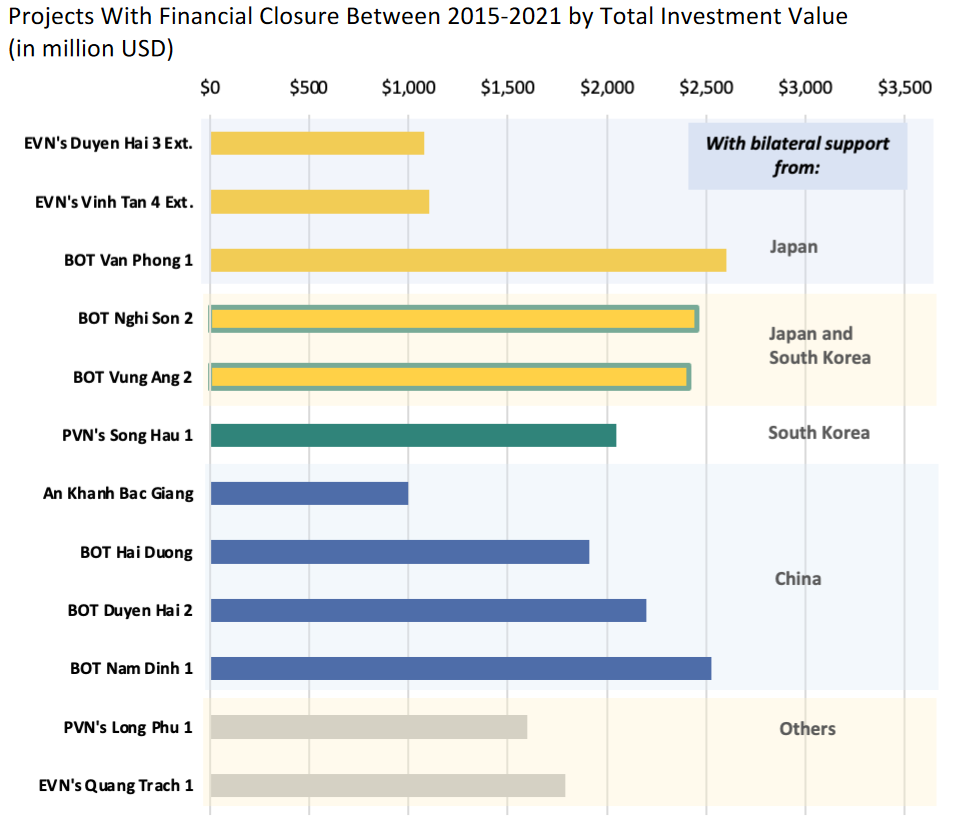 Missing Out on Clean Energy Funds
Today, Vietnam is the leading renewable energy market in Southeast Asia. If it remains on this trajectory, Vietnam positions itself to benefit from an influx of green capital in the coming decades.
A cohort of international financing programmes that are already supporting decarbonisation could look toward Vietnam. This includes the Japanese government, climate funds, and other joint philanthropist and banking initiatives.
These events suggest that a transition toward a green economy will open up a USD 1 trillion opportunity for Southeast Asia by 2030.
However, the PDP8 policy will put Vietnam into an unfavourable position with established clean energy sponsors. Additionally, it will further distance Vietnam from the swelling pool of sustainable finance. In effect this would prevent it from scaling up renewable energy grids to generate reliable and affordable electricity.
Climate Impact and Negative Effect on the Country's Public Image
The newly proposed changes to Vietnam's PDP8 come despite the warnings from the IPCC sixth assessment report. This is especially relevant for Southeast Asia, as it is one of the most climate vulnerable regions globally.
The reversal toward coal moves against the interests of Vietnam's dynamic economy, which is highly exposed to global investment and consumer markets. In a world racing to decarbonise, such action also undermines the country's credibility for investors and the public.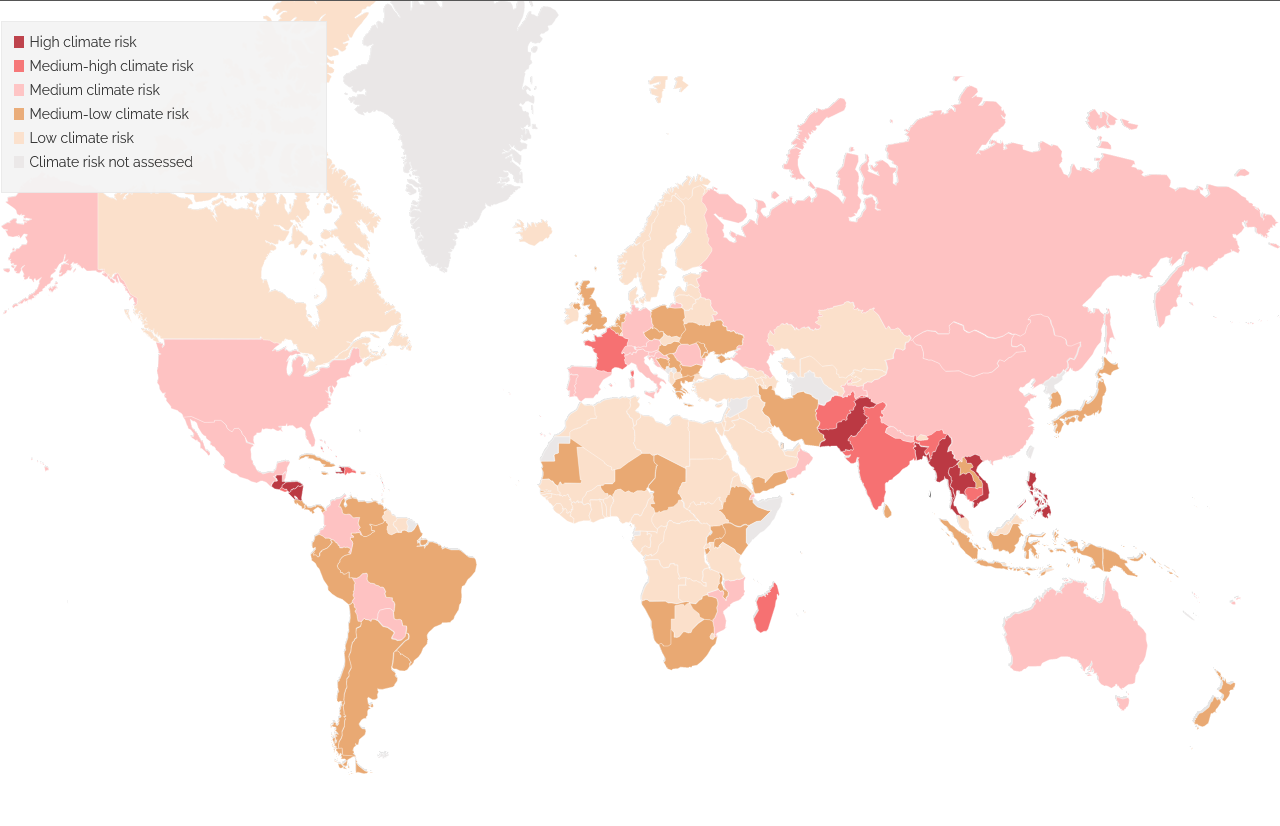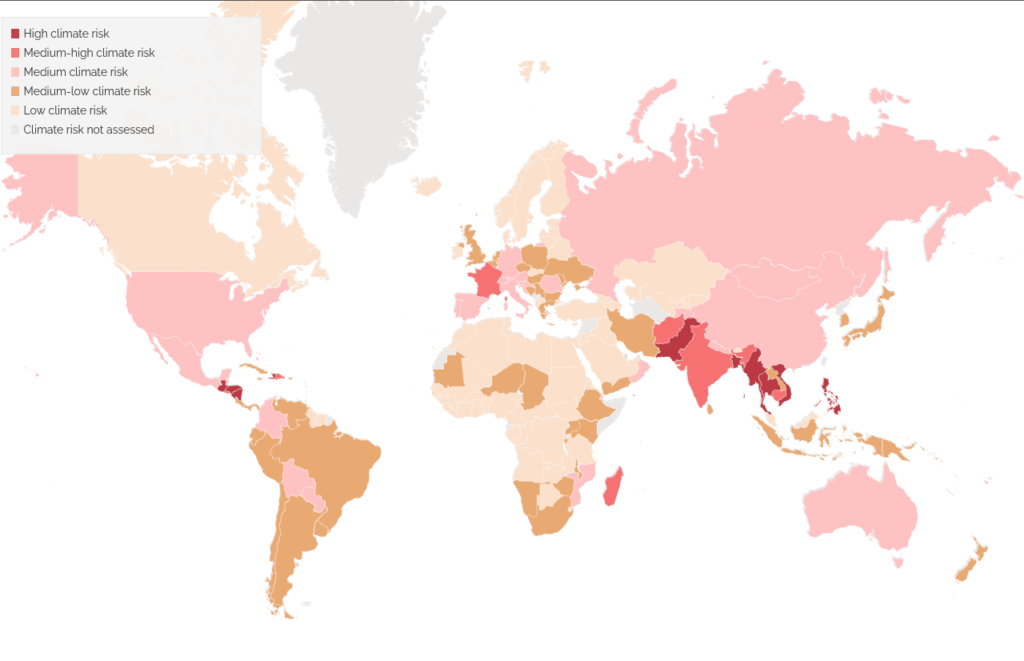 Vietnam's Power Plants and Its Renewable Energy Progress
Vietnam has already established itself as a nation with one of the most remarkable strides towards renewable energy adoption. However, the proposed updates to the PDP8 policy risk tarnishing this progress. The spotlight now remains on Vietnam's officials to change course on its energy policy. A return or emphasis on fossil fuels will no doubt raise uncomfortable questions from the international community. Fortunately, there is still time for Vietnam's PDP8 to set the record straight and steer it toward a cleaner direction.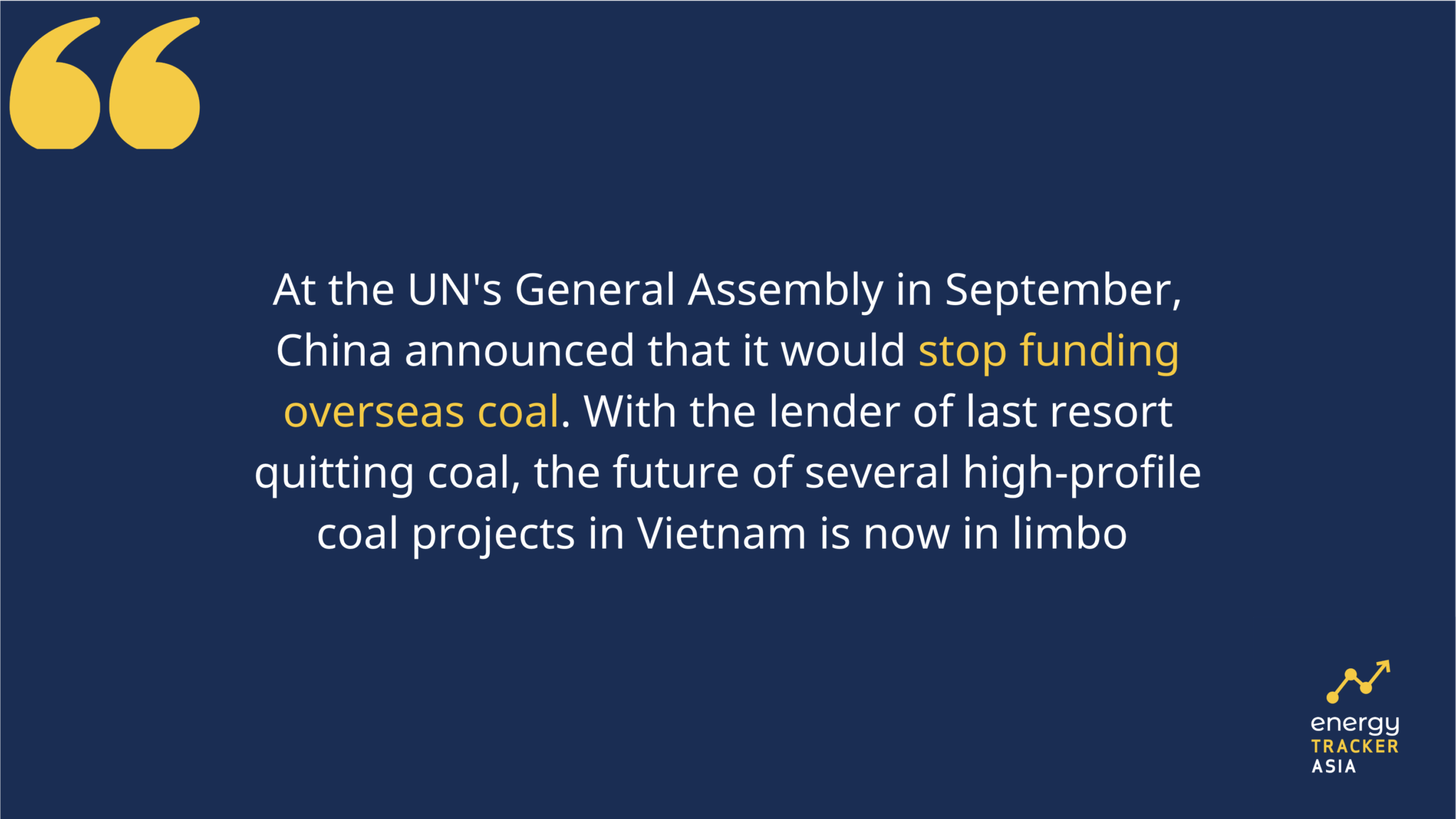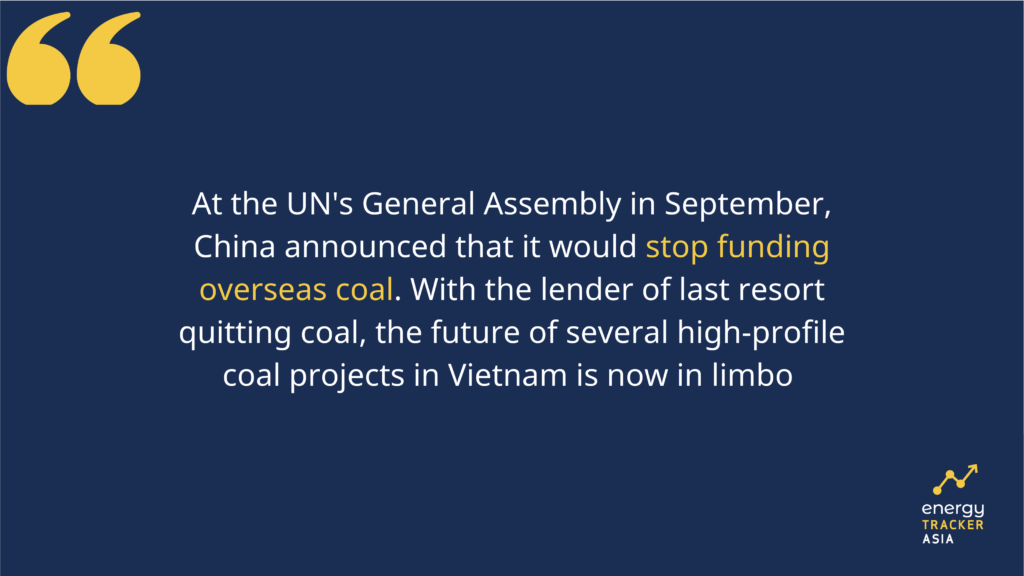 by Viktor Tachev
Viktor has years of experience in financial markets and energy finance, working as a marketing consultant and content creator for leading institutions, NGOs, and tech startups. He is a regular contributor to knowledge hubs and magazines, tackling the latest trends in sustainability and green energy.
Read more