Renewable Energy in Bangladesh 2022 – Current Trends and Future Opportunities
Photo by Sazzad Bin Jafor
12 May 2022 – by Viktor Tachev
Renewable energy in Bangladesh is an energy sector with room to vastly expand. This goes hand-in-hand with latest data presented by the World Bank, showing Bangladesh in the top 20 economies in terms of GDP growth. With this growth, comes the requirement to satisfy growing energy consumption needs. As of 2022, Bangladesh currently relies mainly on natural gas, other fossil fuels and biofuels.
Renewable Energy in Bangladesh 2022
In 1980, only 0.016% of Bangladeshis had electricity. Fast-forward 40 years and the figure has rocketed up to 92%. Only a few years ago, Bangladesh sat with countries like Mongolia in finding themselves with electrification levels below 90%.
Bangladesh's renewable energy policy journey began in 2008, when the Ministry of Power, Energy and Mineral Resources published their policy guidelines. Since then, up until 2022, Bangladesh has made small but steady progress.
Renewable energy sources in Bangladesh, like solar, now take up a larger share of the energy mix. As a result, the installed cacacity of renewable energy in Bangladesh is 579 mega-watts (MW). This includes on-grid and off-grid installations. Solar PV accounts for 59.5%, with small-scale hydropower and biomass-biogas at 39.7% and 0.8%, respectively.
Fossil fuels, like natural gas still make up over 65% of power generation. However, this number is slowly decreasing due to renewable energy sources in Bangladesh like solar PV, wind and hydropower.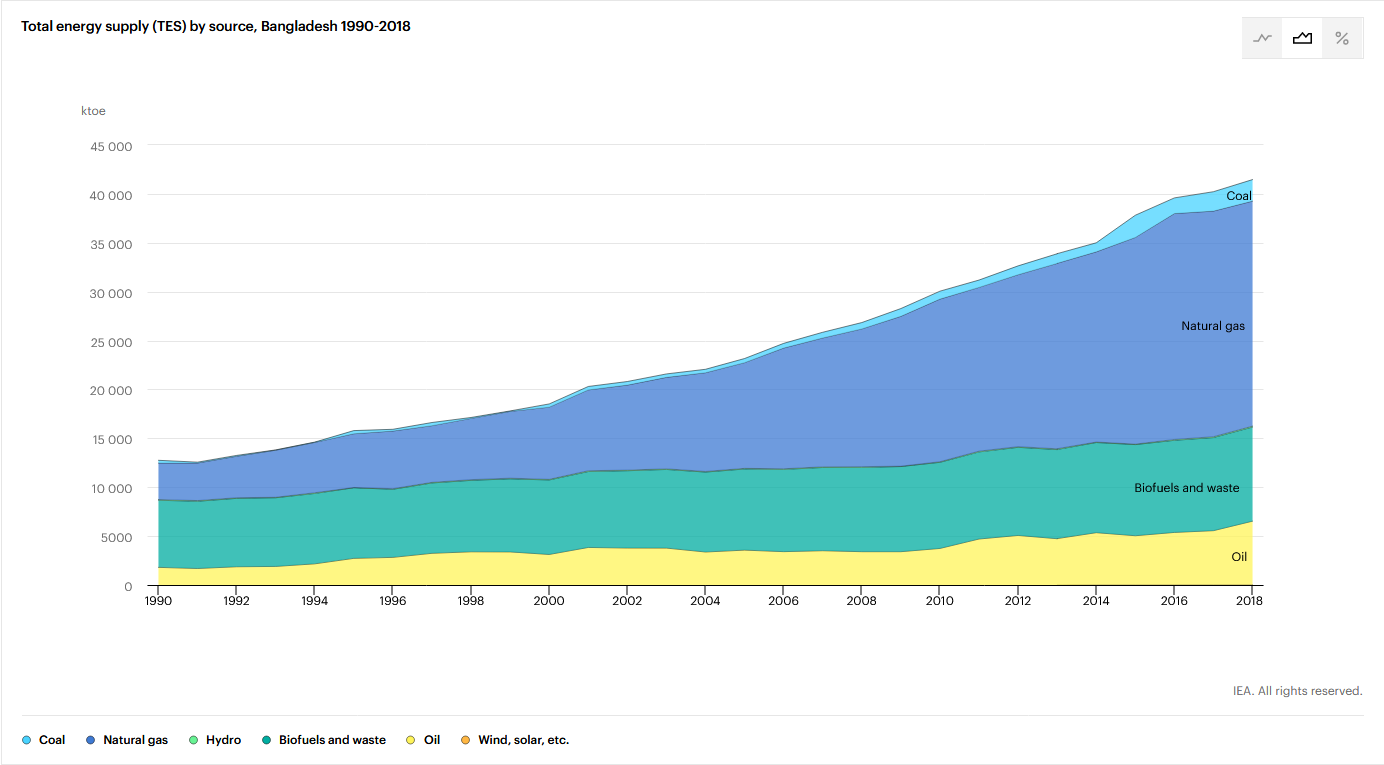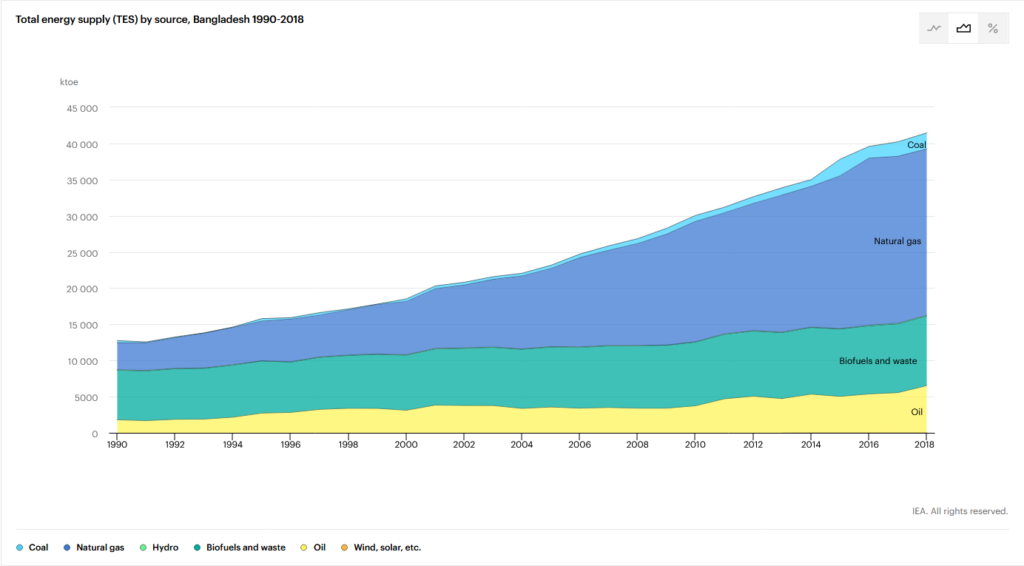 Bangladesh's Renewable Energy Potential
Bangladesh's National Solar Energy Action Plan introduced plans to shift its renewable energy policy. This aims for up to 40 giga-watts (GW) to be installed by 2041. This was accompanied by medium roll-our of 25 GW and a business as usual outcome of 8 GW.
Consequently, its 40 GW target may prove challenging to achieve based on renewable energy's capacity in Bangladesh. The latest figures show that renewable energy only makes up 3% of the national energy mix. However, if successful, it will see it made up from the following:
16 GW – solar hubs
4 GW – electric utilities
5 GW – private developers
2.5 GW – irrigation pumps
12 GW – rooftop installations
The potential for a swift transition and a diversified renewable energy mix is there. For example, utilising only 1% of the Kaptai dam's water surface for floating solar would see nearly 500 MW of solar capacity. Additionally, unexplored potential for land can be found along riverbanks and reclaiming areas in the Megha estuary.
Furthermore, according to the National Renewable Energy Laboratory (NREL), there is over 20,000 km2 of land where wind speeds range between 5.75 and 7.75 m/s. This equals to a potential of over 30,000 MW.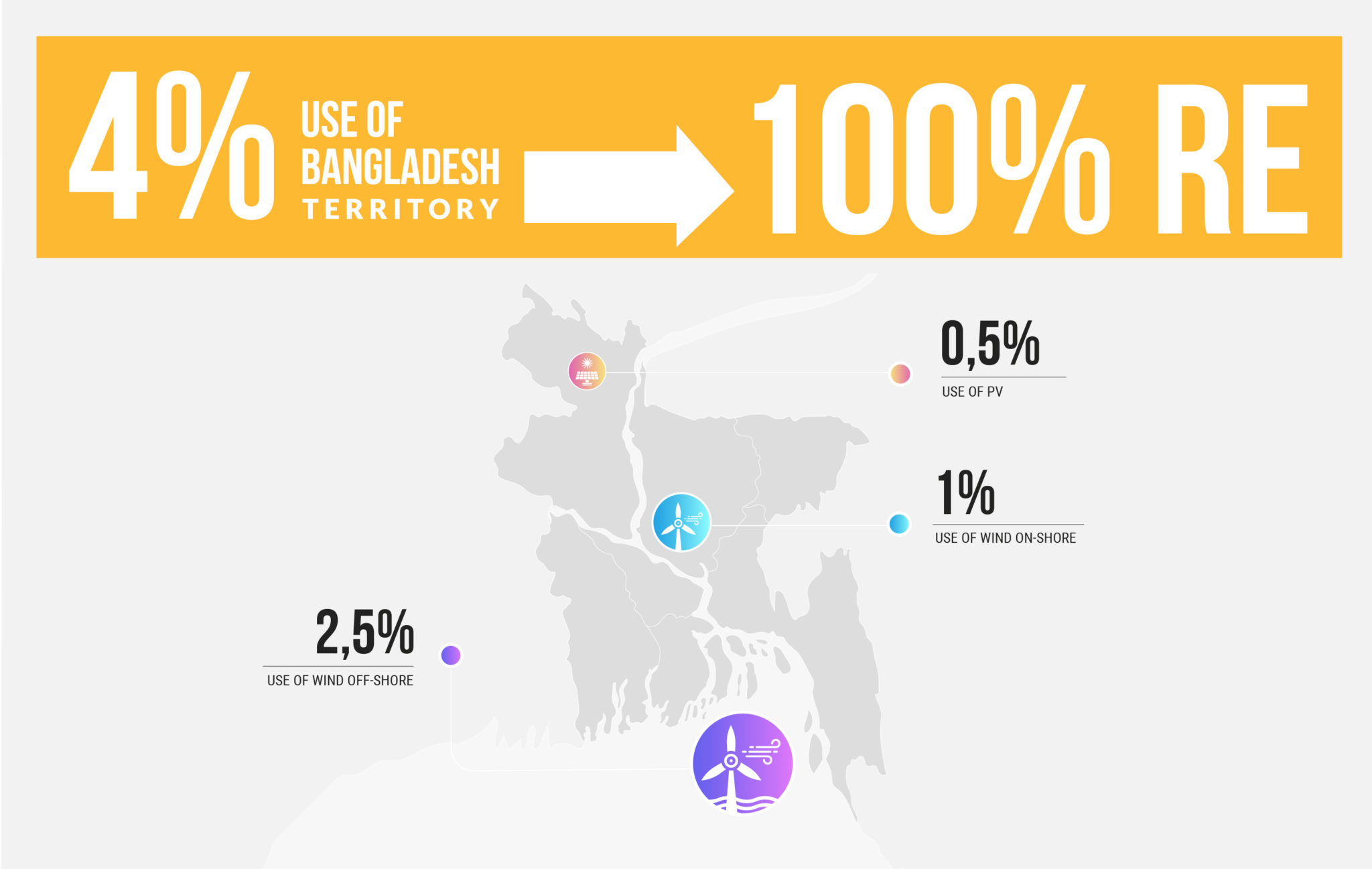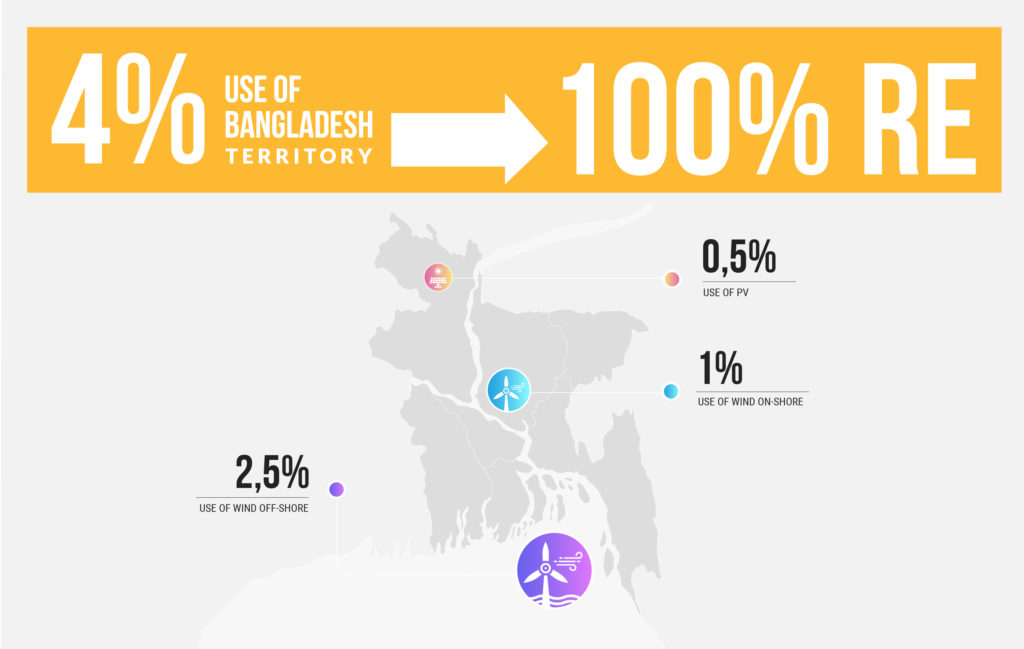 Bangladesh's Government's Efforts to Help the Renewable Energy Sources Transition
The government of Bangladesh announced plans to install rooftop systems on all educational facilities to feed additional solar power to the grid. It also plans to replace fossil fuel transport with more electric vehicles. And in 2021, the country accepted the Electric Vehicle Registration and Operation Guidelines, originally proposed in 2018. As a result, the construction of solar charging stations for EVs with an average capacity of 20 kilowatts is planned.
For now, although distant, the future looks bright. REN21's report concluded that Bangladesh, alongside China, India, and Japan, are leading renewable energy developments in Asia. To illustrate this positive push, Dandan Chen from the World Bank, stated that Bangladesh has one of the most successful off-grid renewable energy programmes globally.
Ultimately, the renewable energy transition in Bangladesh will be fuelled by government policy and institutional capacity. For example, the Solar Home System Programme by IDCOL provides funding and technical know-how to private companies and consumers within the renewable energy niche. Initiatives, as such, resulted in Bangladesh now hosting the largest domestic solar power programme globally. It covers 11% of the population.
Challenges for the Renewable Energy Sources in Bangladesh
Bangladesh is among the worst-affected countries from climate change. Several studies point to risk facing coastal land and territories bordering riverbanks subject to constant erosion and flooding. These challenges are forcing people to relocate and complicates renewable energy network development and policy.
To make a quick turnaround in the national power system, Bangladesh has to solve several additional challenges. There are also a lack of incentives for private investors including: missing coordination among ministries, procedure difficulties, limited budget allocation to the RERs-based projects, slow technological adoption, lack of awareness and application of green building policies, lack of grid infrastructure with enhanced demand and capacity.
Crucially, even with the authorities best efforts, the entire area of Bangladesh cannot be electrified. The UN projects about 10% of it to remain off the grid. This has led to innovation from not-for-profit groups such as Grameen Shakti to sustain electricity production and supply renewable energy technologies in rural areas.
The transition towards the renewable energy sector will further accelerate economic development, keep energy access reliable and affordable and improve healthcare and quality of life.
A key enabler for Bangladesh's renewables transition is the support from global organisations. Since the country's independence, the World Bank has provided over USD $30 billion in grants and interest-free credits. Currently, Bangladesh continues to take advantage of the interest-free credits to fund its renewable energy projects.
Another success story is the partnership between the World Future Council, the local Coastal Development Partnership organisation, and the German development organisation, Bread for the World. In 2018, it kicked-off the "100% Renewable Energy for Bangladesh – Access to renewable energy for all within one generation" project.
There are also long-lasting and ongoing initiatives with partnering organisations like REEP. Their goal is to help promote the renewable energy transition within Bangladesh.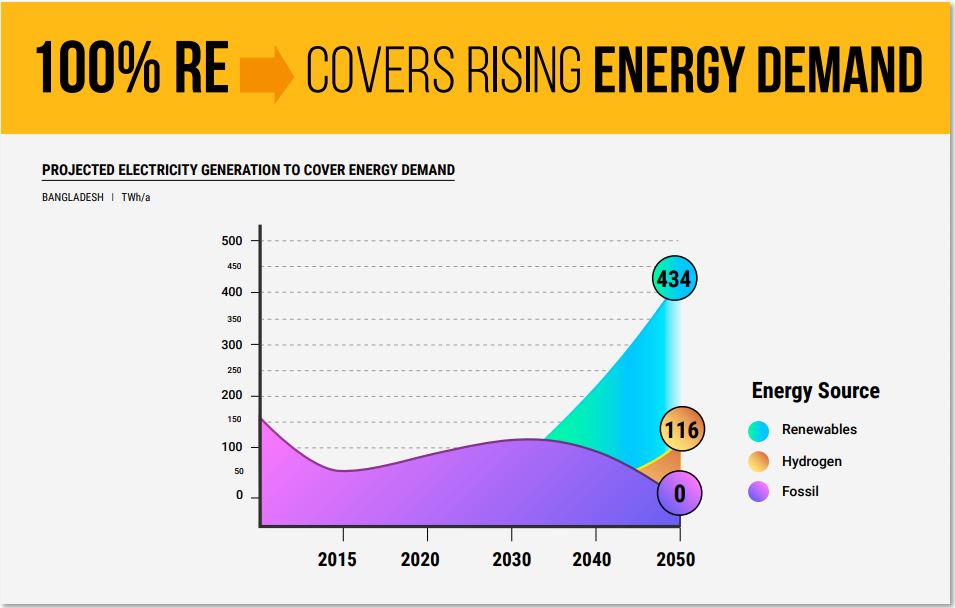 How Renewable Energy Transition Affects the Coal Industry in Bangladesh
Bangladesh has seen a 33% annual rise in coal consumption since 1990. By the end of 2021, it planned to ensure coal-based power plants with the capacity to produce 7.5 GW of electricity. This is nearly 50% of what was in place in 2017.
However, even then, Bangladesh will not be as dependent on coal as other countries in Asia and will continue to rely predominantly on natural gas. Consequently, the renewable energy transition will not have such a drastic impact on the coal industry in the short-term. Yet, if long-term forecasts and Bangladesh's renewable energy ambitions are reached, by 2050, coals share in its energy mix would be negligible.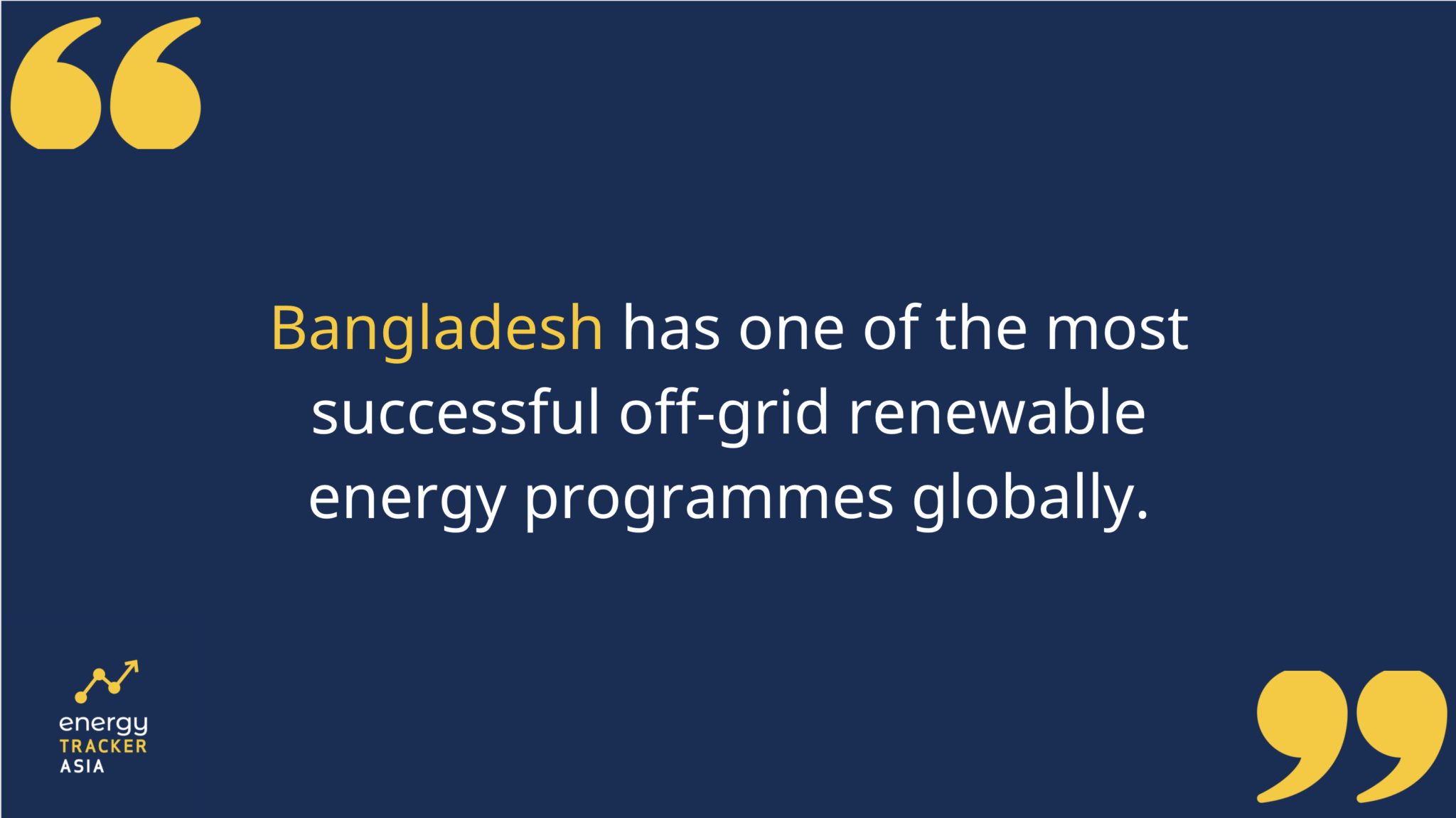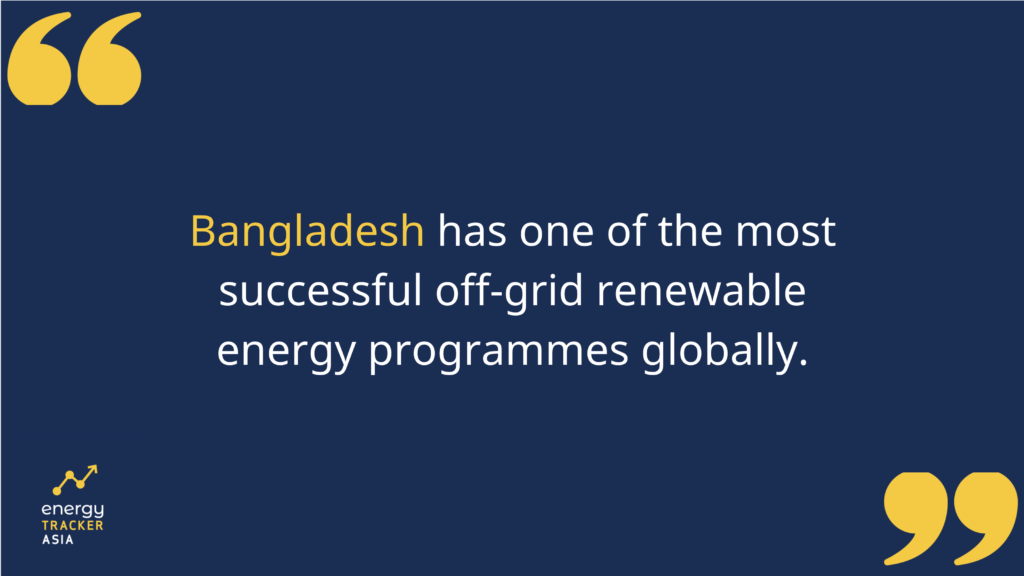 by Viktor Tachev
Viktor has years of experience in financial markets and energy finance, working as a marketing consultant and content creator for leading institutions, NGOs, and tech startups. He is a regular contributor to knowledge hubs and magazines, tackling the latest trends in sustainability and green energy.
Read more