The Global Energy Transition: How the World Sees It
The global energy transition is upon us. Public pressure, falling renewable energy costs, and improving technology are driving the change. The coming decade will be a pivotal point in this transition and will likely dictate whether we meet several international climate goals. It falls on the shoulders of each country to meet their renewable energy commitments.
14 February 2022 – by Eric Koons
Last updated on 09 February 2023
While the world is reemerging from the COVID-19 pandemic, the global energy transition continues to drive forward – the age of renewables is upon us. In order to facilitate this change and increase energy supply and energy access, we must understand what it means.
That is why we have compiled this high-level guide to provide an overview of the energy transition. It provides an overview from its main drivers to its importance for the future and current progress.
What is the Energy Transition Definition?
The term energy transition refers to the change of our energy system from fossil fuel-based sources to renewable energy sources.
Up to this point, the change has been primarily driven by government policy and consumer preference, but as the cost of renewable energy continues to fall, the global energy sector and the market will naturally shift towards renewables. It will also change the energy mix globally. The energy transition is an ongoing process occurring on the global, national and regional scales.
What is Driving the Current Global Energy Transition?
There are clear signs that the world is in a position to move away from the current fossil fuel-dependent system. This desire for change is seen sprinkled throughout our society in small indicators like government policy, changing investment patterns and innovative technology. There are many reasons for the shift, but its primary driver is the effort to reduce carbon emissions and halt the unprecedented rise in temperature caused by greenhouse gas emissions from fossil fuels.
Why is This Energy Transition So Important?
Access to affordable, reliable energy through renewables can transform lives. There are 759 million people in the world who lack access to electricity. Introduction to clean energy solutions and power generation for such communities can bring vital services such as improved healthcare, better education and affordable internet. Renewable energy storage has a broad use.
This creates new jobs, especially in the power sector, improves livelihoods, provides economic incentives to reduce poverty and helps to achieve sustainable development goals. In regions such as sub-Saharan Africa or South Asia, where half of secondary schools and a quarter of health facilities have no electricity, access to clean, reliable energy will save lives and offer opportunities for prosperity at a transformative scale.
What Is the Process of an Energy Transition?
The World Economic Forum (WEF) defines an effective energy transition as "a timely [change] towards more inclusive, secure, affordable and sustainable energy systems that provides solutions to global energy-related challenges, while creating value for business and society, without compromising the balance of the energy triangle."
How Do We Track Global Progress in the Renewable Energy Transition?
No single indicator can fully capture the complexity of the global shift to clean energy. There are too many complexities involved. However, as the energy sector accounts for nearly 73% of greenhouse gas emissions globally, the most comprehensive clean indicator is a country's or region's energy-related carbon emissions.
Which Countries Are Leading in the Energy Transition?
According to the WEF's Energy Transition Index of 2021, Sweden, Norway and Denmark have topped the energy transition. This shows that the European Union and Europe as a continent are leading the transition. The Top 10 countries account for around 2% of the global population and approximately 3% of total energy-related CO2 emissions.
How is India Doing in its Energy Transition?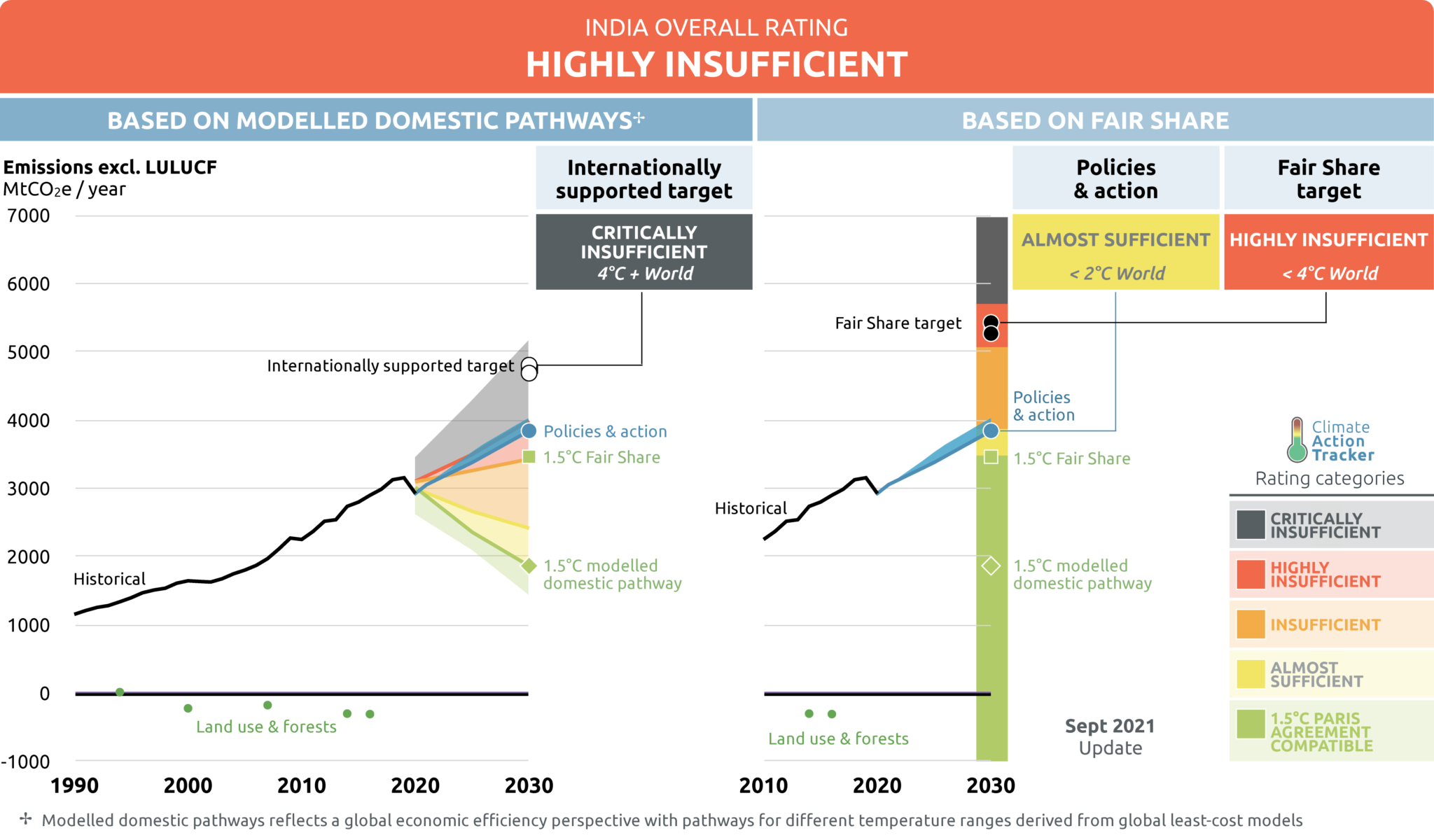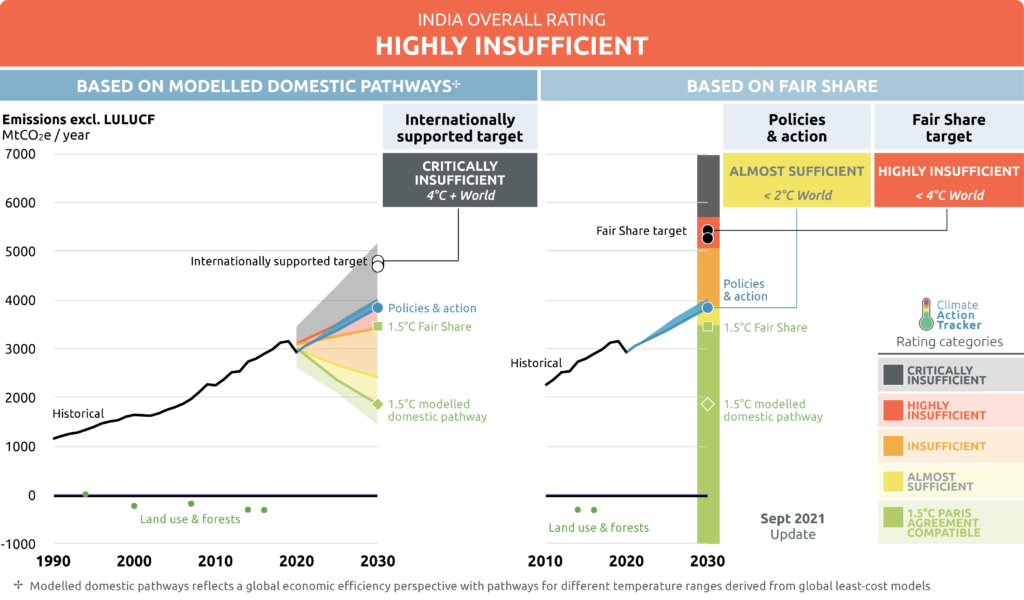 According to the report, large emerging demand centres, such as China and India, have made strides in the energy transition, but not nearly enough. In 2021, India ranked 87th out of 110 countries reviewed by the WEF's Energy Transition Index. Climate Action Tracker ranks India's current decarbonisation policies and actions towards the country's "fair share emissions target" as "highly insufficient." This is alarming, as India is currently the world's third-largest emitter of greenhouse gasses.
Learn more about India's progress in our article "Where Does India Stand in the Energy Transition?."
Singapore is a Regional Leader in the Energy Transition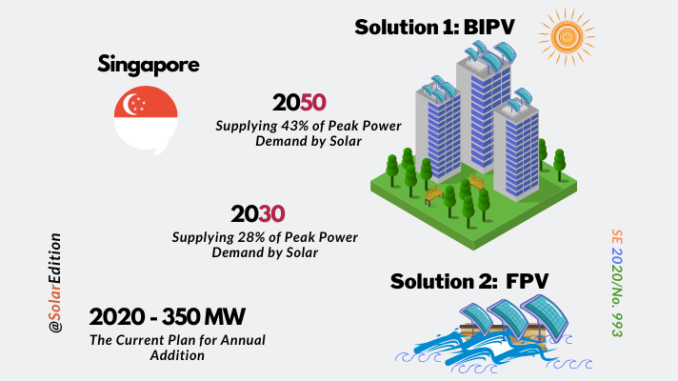 On the opposite side of the spectrum, Singapore is doing quite well in their decarbonisation and carbon capture efforts. Even though the country has limited renewable energy resources, the WEF ranked them 21st in 2021. This was primarily based on the country's favourable low carbon policies and the government's decarbonisation targets.
Learn more about Singapore's progress in our article "Energy Transition in Singapore: A Renewable Energy Leader in Asia."
Energy Transition in Asia is Crucial For Global Change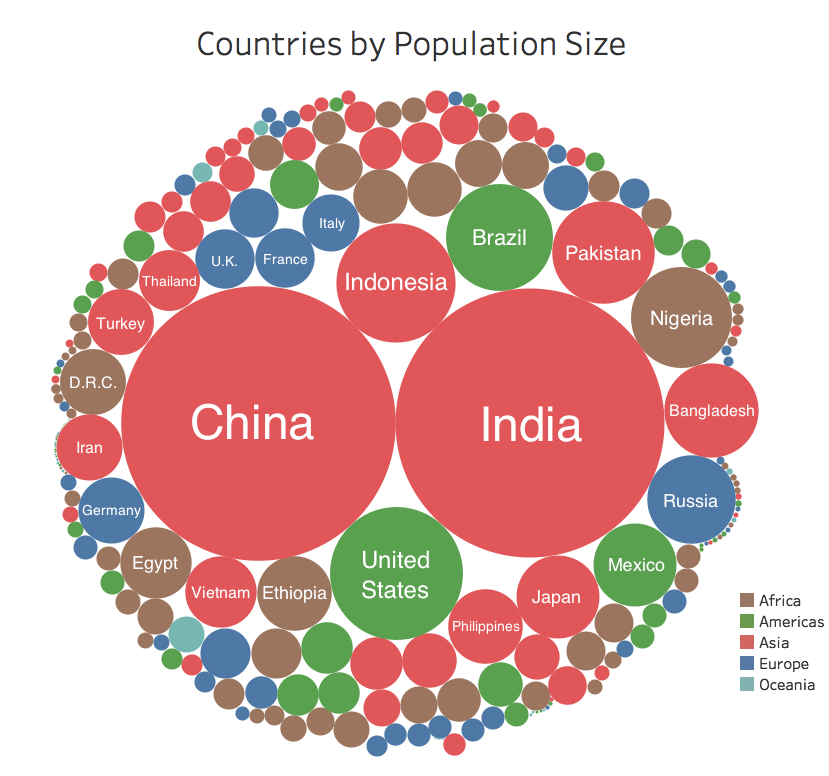 Asia's transition is of particular interest. This is due to several reasons, mainly because the global transition will not be effective if Asia doesn't play its role. Asia Pacific accounts for close to 50% of global energy demand, 60% of the global population, and in 2020 almost 50% of the energy consumed in Asia was from fossil fuels. This demand is driven by Asia's growing population and increasing per capita income.
As a result, Asia needs to take a leading role in the global clean energy revolution. Several countries are making progress, but the region is still moving slowly. Even though change has been slow, access to plentiful renewable energy resources, cheap manufacturing (which can be used for manufacturing electric vehicles) and an increasing population put Asia in a great position to lead the shift.
Learn more about Asia's role in the shifting to renewables in our deep dive "Energy Transition in Asia: Balancing Two Sides."
Energy Transition in the Oil and Gas Sector: Companies Need to Step Up
Historically, societies have gradually changed between energy sources and past energy transitions, such as moving from wood to coal, so it is not alarming to expect one now. In recent decades, nations have been working to replace fossil fuels with zero-carbon energy from clean sources, such as wind, solar, and hydro. With rising populations and pressure on depleting environmental resources, devastating impacts of climate change have pushed millions into poverty, endangering lives and sustainable development. And experts predict the brunt of future climate change impacts will be felt in developing regions, like Asia.
In an effort to make the energy transitions a global movement, international conferences, such as COP21 (Paris Agreement) and COP26, are pushing countries to make commitments to shift away from fossil fuel and generate more solar energy and wind power. Simultaneously, several oil and gas majors have committed to pursuing carbon emissions reduction targets and renewable energy development. For example, British Petroleum's target is to build a renewable energy capacity of 20 GW by 2025.
For more information on what is driving the shift to clean energy, check out our article on "Energy Transition in Oil and Gas."
Energy Transition Funds Help Fund the Shift to Renewable Energy Sources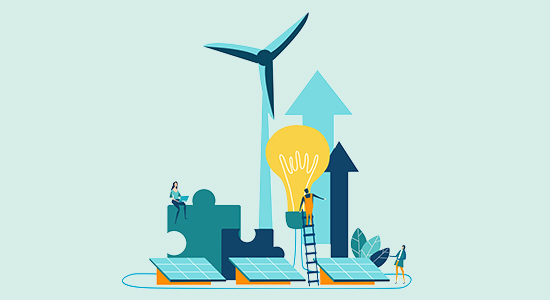 An energy transition will revolutionise the way the world works and solve several sustainable development issues. An energy revolution based on renewable sources and energy efficiency is urgently required to accelerate economic development and progress. This will help lift stunted communities and slash global emissions that are warming the planet.
A significant amount of funding is required to facilitate this needed change – the International Renewable Energy Agency estimates it will require USD 27 trillion. Governments have been the primary investors, but the private sector will also need to play a role. Luckily, multiple mechanisms for individual and institutional investors to become involved have been created over several years. For example, one of the most accessible methods is energy transition funds. They allow investors to broadly support the global switch to renewables as a whole.
Learn more about the role energy transition funds play in our article "Energy Transition Fund – Capitalizing on Renewable Energy."
Developing an Effective Energy Transition Strategy to Decrease Fossil Fuels and Curb Greenhouse Gas Emissions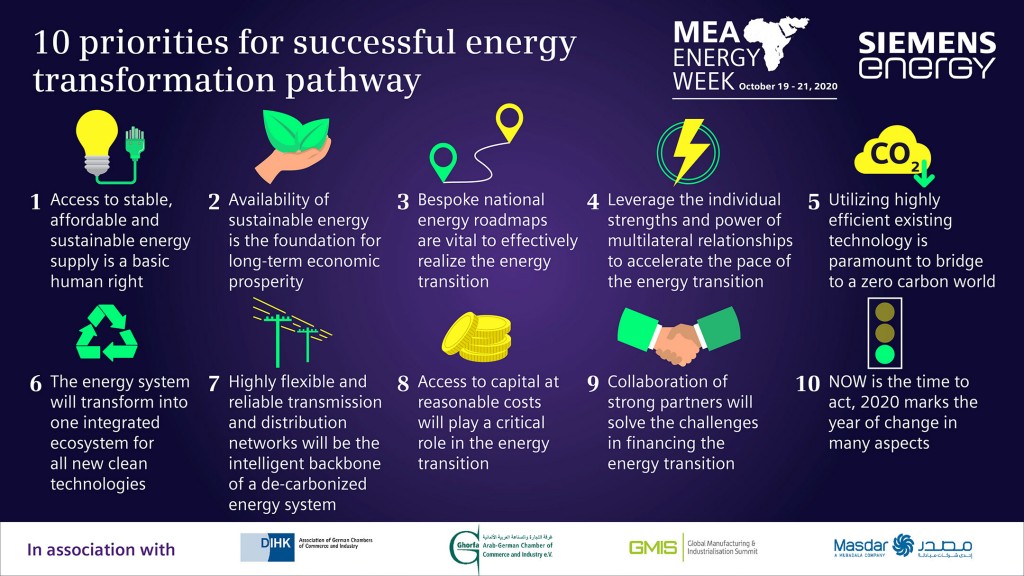 As suggested by WEF, successful energy transitions require creating an understanding of the challenges involved, potential solutions, and the science behind those solutions. For our current energy change, timing is essential. With current emissions of approximately 42 Gt CO2 per year, the world's remaining carbon budget will be depleted in 11.5 years if nothing changes.
It is essential to have an effective energy transition strategy to meet this goal. This strategy can take several forms and is unique to each country, but a few important aspects include:
Using transitional energy sources (natural gas)
Increasing energy efficiency
Increasing renewable energy investments
Implementing supportive policy
For a more in-depth discussion of an effective strategy, check out this article, "What Is The Current Energy Transition Strategy?"
The Energy Transition Index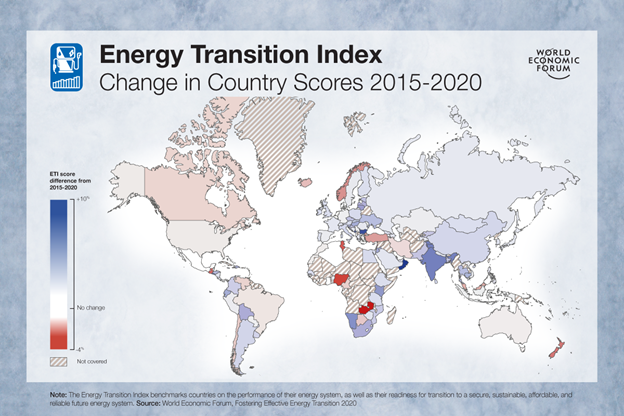 The WEF created the Energy Transition Index (ETI) to summarise all of these indicators. The index provides a numerical score on how well a country is doing in developing and promoting renewable energy. While it undoubtedly does not capture every relevant indicator, it is generally a good proxy.
To learn more about the ETI, check out our article "The Energy Transition Index – Quantifying Progress."
Energy Transition Trends in the Coming Decade
Over the past decade, renewables have changed our energy systems and have proven effective for many developed nations. But for the energy transition to be successful, it must occur globally – in both developed and developing countries alike.
The next decade will be a crucial point in global decarbonization. If successful, electrification will accelerate, and renewables will become common in the developing world. Undoubtedly, the financial burden will fall on developed countries to support this change.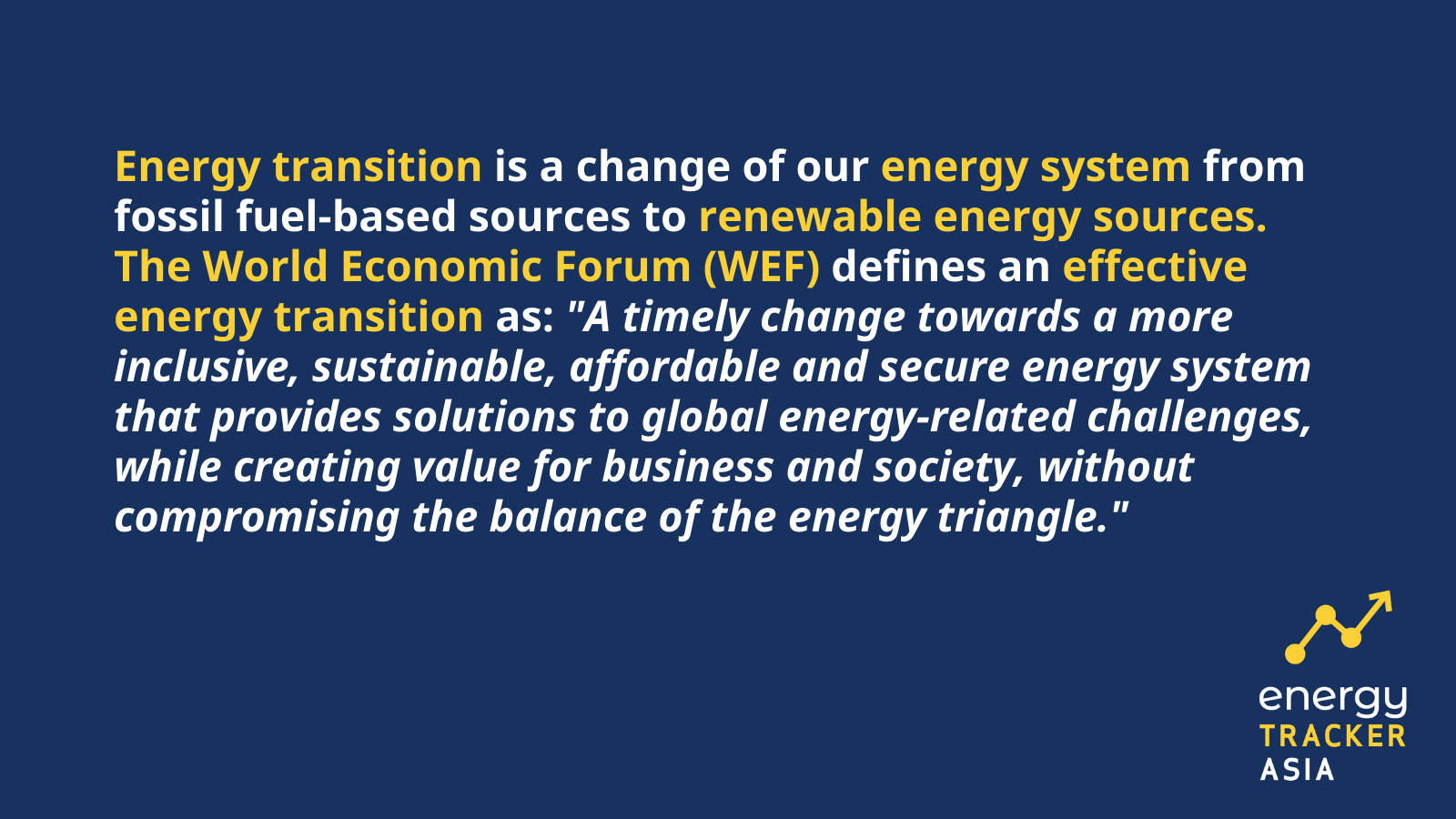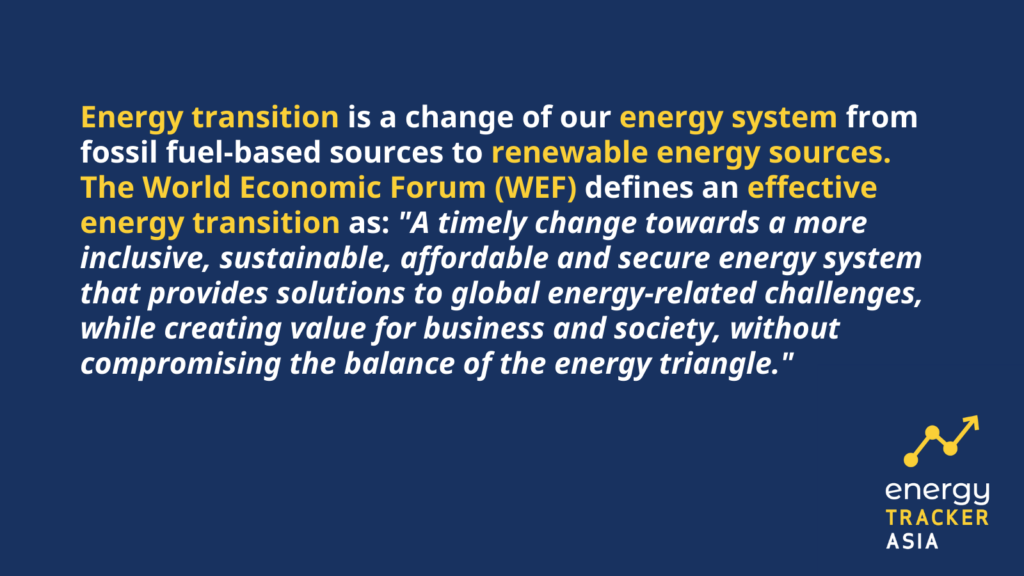 by Eric Koons
Eric is a passionate environmental advocate that believes renewable energy is a key piece in meeting the world's growing energy demands. He received an environmental science degree from the University of California and has worked to promote environmentally and socially sustainable practices since. Eric's expertise extends across the environmental field, yet he maintains a strong focus on renewable energy. His work has been featured by leading environmental organizations, such as World Resources Institute and Hitachi ABB Power Grids.
Read more