Green Steel Makes Headway in 2022 But Is It Ready To Take Off?
It has been called the "holy grail of the steel industry", a "precious treasure" and "our new commodity". Green steel has generated a lot of excitement lately. But, when will we see it around us?
04 July 2022 – by Heba Hashem
The past couple of years have seen a flurry of activity around green technologies, from green steel, new hydrogen and battery-electric propulsion aircraft to zero-emissions fuels for the shipping industry.
Companies are now intensifying efforts to clean up some of the world's most polluting and hard-to-abate industries, especially shipping, aviation and steel, which emit close to 6 gigatonnes of carbon dioxide into the atmosphere yearly.
What is Green Steel?
Green steel is a type of steel that's been treated to make it more eco-friendly. It doesn't contain any high levels of toxins, and it's easier to recycle.
How is Green Steel Produced?
The green steel production process begins by heating a piece of steel to about 1,200 degrees Fahrenheit. The iron atoms in the metal are then broken down into their elemental parts, and oxygen is added to the mix. This process creates a gas called superoxides which reacts with other atmospheric elements to create new molecules called oxides. The green steel is created when these oxides react with water vapour to form hydroxides.
The Dark Side of the Steel Industry
Steel production, in particular, is extremely carbon-intensive. According to the International Energy Agency, the steel industry is the largest industrial consumer of coal. The organisation states that coal provides around 75% of the energy demand of the world's steel industry..
Accounts for 7% of Global Greenhouse Gas Emissions
In fact, global steel production is responsible for a staggering 7% of the world's greenhouse gas pollution, which is higher than the emissions of all road freight.
But, life without steel is impossible. Almost everything around us has steel, from cutlery and gadgets to cars and even the buildings we live in.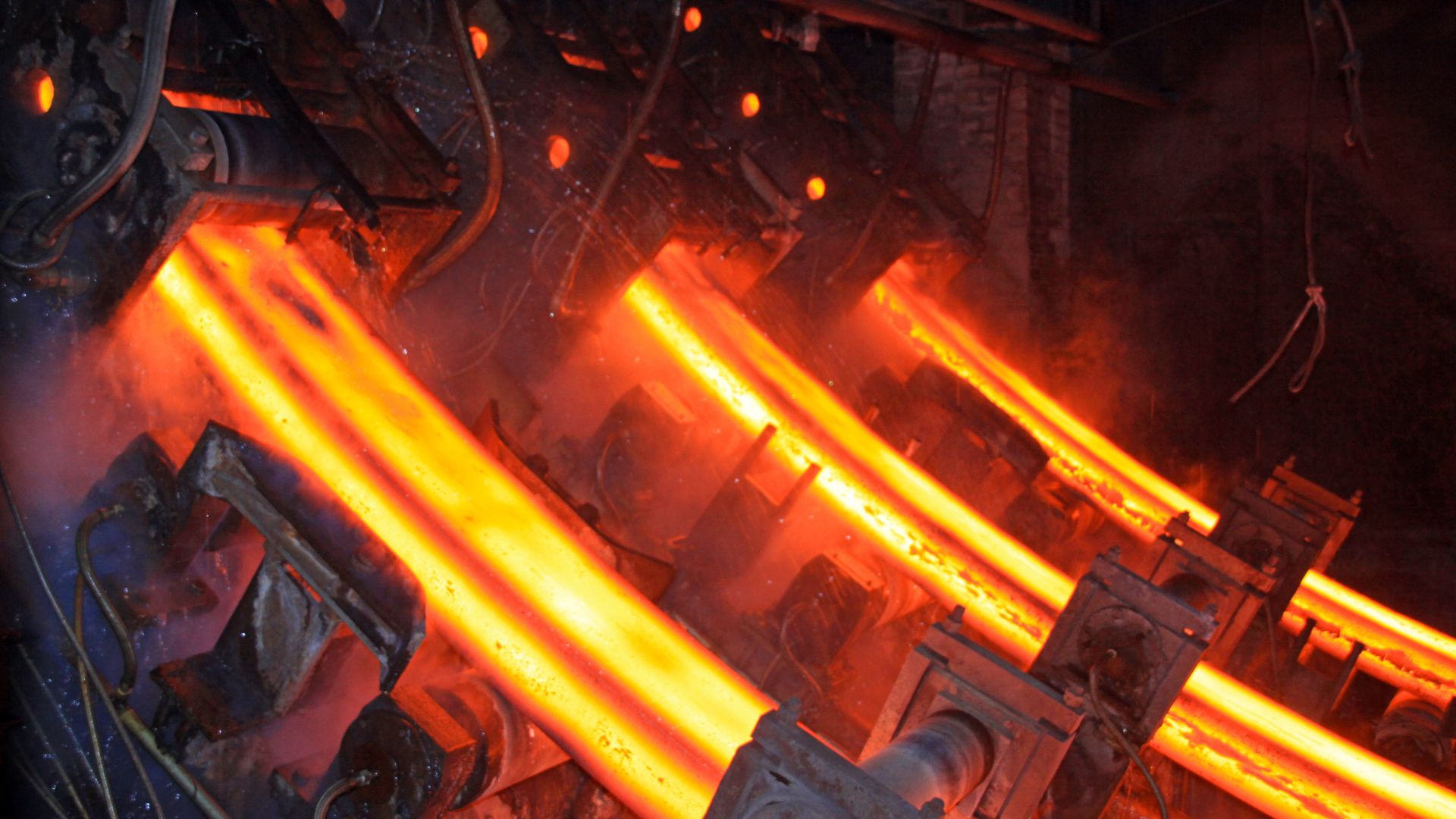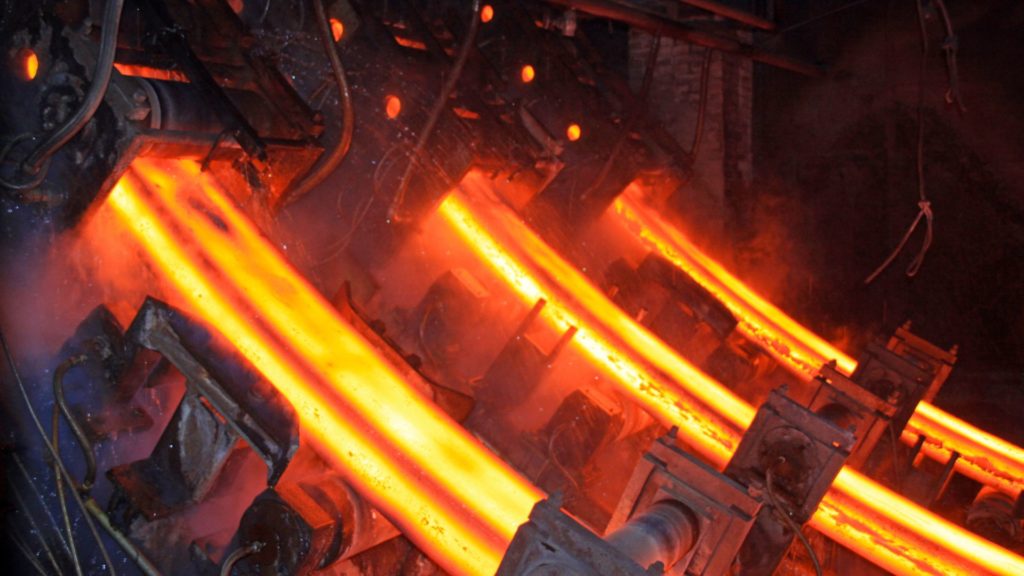 Green Steel Manufacturing and Cleaner Steel Production?
Currently, there is no silver bullet when it comes to decarbonising steel production. Most production is currently dependent on fossil fuels such as natural gas as its energy source. This means steelmakers must find an economical, carbon-free replacement for fossil fuels or capture and store the carbon dioxide emissions generated.
Furthermore, optimising the recycling of steel can also help reduce emissions. However, due to the limited scrap supply, more than half of steel in 2050 will likely come from primary ore-based production. This will be the case unless major materials are found, or circularity breakthroughs are made.
As a result, due to the use of steel in new infrastructure projects worldwide, the need to decarbonise the industry is urgent.
Volvo Fossil-free Steel Arrives – Green Steel Technology
However, green hydrogen can play a major role in decarbonising the steel industry. Last year, Volvo proved that this is possible. It launched the world's first vehicle made of fossil-free steel from SSAB, a Swedish steelmaker.
The fully electric load carrier was a production model; three of its 8 tonnes came from green steel. This included major parts of the frame.
The achievement could be a game-changer for the automotive industry and the wider world. Meanwhile, Volvo recently delivered a hauler built using fossil-free steel to its long-standing construction customer NCC. This was only nine months after unveiling the first vehicle concept.
The Swedish car manufacturer now plans to introduce fossil-free steel on a small scale in its heavy electric trucks in Q3 2022. The green steel will be used in the vehicle's frame rails. As the availability of fossil-free steel increases, it will also be introduced in other parts of the truck. Green high-quality steel will now complement the traditional and recycled steel used in Volvo's trucks.
Green Steel Production – Collaborations
The Volvo-SSAB collaboration represents the latest development for the Hybrit project set up in 2016. The steelmaker SSAB, energy firm Vattenfall and iron ore producer LKAB collaborated on the project. With Hybrit's technology, SSAB aims to produce carbon-free steel at an industrial scale and bring it to market by 2026.
The Race to Produce Green Steel
The race is clearly on, as other companies are trying to get in on the action. These companies include ArcelorMittal, Thyssenkrupp and Salzgitter in Germany, Voestalpine in Austria, Posco in South Korea and H2 Green Steel in Sweden.
Green Steel Production Is Costlier
One challenge facing these companies is that low-carbon steel is more expensive to make. For example, SSAB said its fossil-free steel would be 20 to 30% more expensive than conventional steel. Similarly, ArcelorMittal said that making steel using hydrogen would raise production costs by 60%.
According to Mission Possible Partnership, transitioning the global steel asset base to net-zero technologies would require an additional USD 6 billion investment annually. This is on top of the USD 30 billion that the steel sector needs every year to meet growing global demand.
In a decarbonised world, however, the organisation predicts that the average cost of steel production would rise by only 15%. It predicts that the costs green of hydrogen and renewable energy will fall.
As the price of green hydrogen continues to fall – potentially reaching parity by early 2026 – projects like Hybrit will advance faster, demonstrating that hard-to-decarbonise sectors, like steel, can indeed remove fossil fuels from their production lines. Expansion in renewable energy infrastructure is needed for that.
Such developments will enable these longtime polluting sectors to meaningfully contribute to the collective effort to limit global warming to 1.5°C.