Enabling a Fair and Just Energy Transition in Asia
Enabling a fair and just energy transition in Asia can't happen overnight as it will require collective efforts from governments, fossil fuel companies and stakeholders. While the journey will, indeed, be long and challenging, the most important thing, for now, is to make the first step. There are lots of examples to learn from already. The rest is a question of priorities.
13 December 2021 – by Viktor Tachev
The essence of a fair and just energy transition is not only to move away from fossil fuels but to ensure equal access to power cleanly and affordably. Climate action is needed to reduce the negative impacts of fossil fuels.
Why a Just Energy Transition in Asia is Needed?
A just transition from fossil fuel to renewable energy is the need of the hour to fight energy poverty. In Asia, over 350 million people still lack adequate electricity supplies. Several countries in South Asia, for example, face frequent power outages. And worryingly, 132 million people in developing countries of Asia still live without electricity, although this dramatically decreased over time.
Problems like these can affect the technical efficiency of manufacturing firms, worsen well-being and limit possibilities for people. The ongoing COVID-19 pandemic reminded the globe how vital access to electricity is for many fragile health systems in Asia.
Over the years, however, the electricity system in Asia has improved significantly. It has been striving to ensure stable grids and electricity access for all. It isn't enough, however. According to Asia and the Pacific SDG Progress Report 2021, the region looks like the 2030 goals for energy access will not be met.
How to Ensure a Just Transition and Affordable Electricity Access When Energy Demand is Rising
Working towards a fair and just energy transition is one thing. But succeeding when energy demand in Asia is likely to triple within ten years is a significant hurdle. A collaborative effort is needed to progress. Governments, civil society and the private sector need to adopt energy efficiency and address critical strategic areas collectively.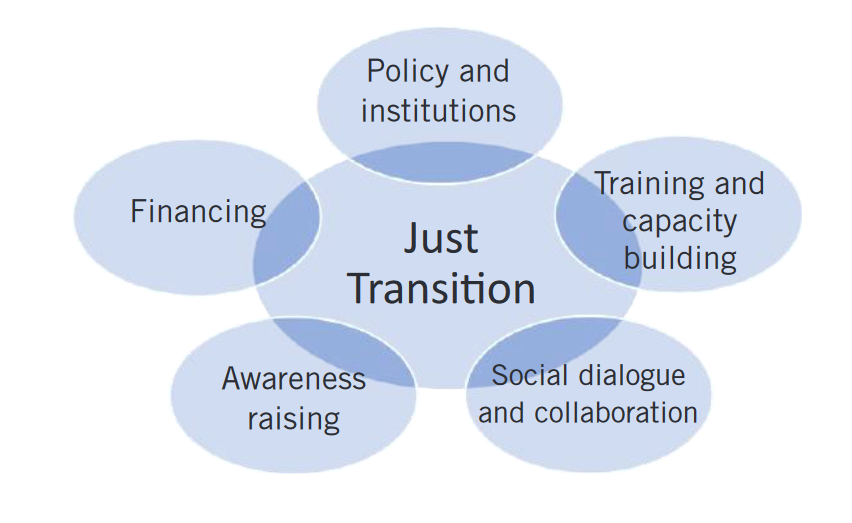 Disrupting the Traditional Energy Transition Models – from a Centralised to a Decentralised Energy Transition System
Today, state-owned utilities drive most of Asia's energy sector. They bear the sole responsibility to provide reliable access to electricity. A shift towards decentralised energy systems will ease the burden for these companies. This leap from a monopoly to community-based power generation will also ensure that everyone can have stable and affordable energy.
Following this line of thought, the Climate Justice Alliance, an energy campaigning NGO, advocates for "energy democracy". According to them, this will enable a just transition. This would involve shifting from a centralised fossil fuel economy to a clean energy economy governed by communities.
In China and Southeast Asia, these decentralised energy systems are already in play. Their pilot programmes attempt to reap the benefits of decentralised energy systems, which channel electricity to forgotten rural areas.
Policy Coherence and More Flexible Regulations
Many regulatory structures were initially set up to accommodate fossil fuel interests, a situation that needs addressing. Welcoming policies and a favourable regulatory environment are critical for enabling a just energy transition in Asia and for an enabling environment. It is so essential that, according to a study in the Journal of Cleaner Production, even a total overhaul of the energy transition system would be inefficient without proper energy policy support and financial stimuli.
However, a uniform policy framework won't be effective in Asian countries. The diverse economic profiles, energy markets and socio-political climates make uniformity hard. It would require different policies tailored to each country. Take Indonesia; it sits on some of the largest coal reserves in the world. To stop extracting and exporting coal, more ambitious incentives and support beyond carbon pricing schemes would be needed.
One of the best ways for a situation like Indonesia's is for each Asian country to initiate dialogues. This would create policy coherence between governments, business leaders, financial institutions, workers and local communities. The Just Transition Declaration, signed at COP26, is an example of such dialogue.
Fossil Fuel Businesses Transforming into Renewable Energy Companies
Post-COP26, fossil fuel companies find themselves between a rock and a hard place. Amid a job and climate crisis, their businesses now have to restructure and re-skill workforces to join the globe in an era of renewables. While this is a concern, initiatives to re-skill the fossil fuel industries workers are already underway, and on the surface, they don't look as daunting as they once did.
Instead, what is difficult for companies is the will to prioritise the renewables transition from old ways. Instead of seeing it as a sacrifice, viewing the transition as an opportunity is more apt. Transitioning into a just energy era will usher in new jobs, cleaner air, healthier communities, and place sustainable development at the forefront.
The Danish company Orsted is a shining example. Once dependent on fossil fuel profits over a decade ago, Orsted is now the world's leading offshore wind power producer.
The Perfect Moment for a Fair and Just Energy Transition to Fight Climate Change
As the world recovers from COVID-19, it is the perfect moment for Asian governments to shift their focus on a just energy transition to fight climate change. Even though Asia is still heavily dependent on fossil fuels such as coal, a well-planned energy transition roadmap will make all the difference. This will see huge improvements in job creation, gender equality, the empowerment of communities, enhancing well-being and catalysing trillions of dollars in investments. Put together, this would leave no one behind in the world's march toward clean energy.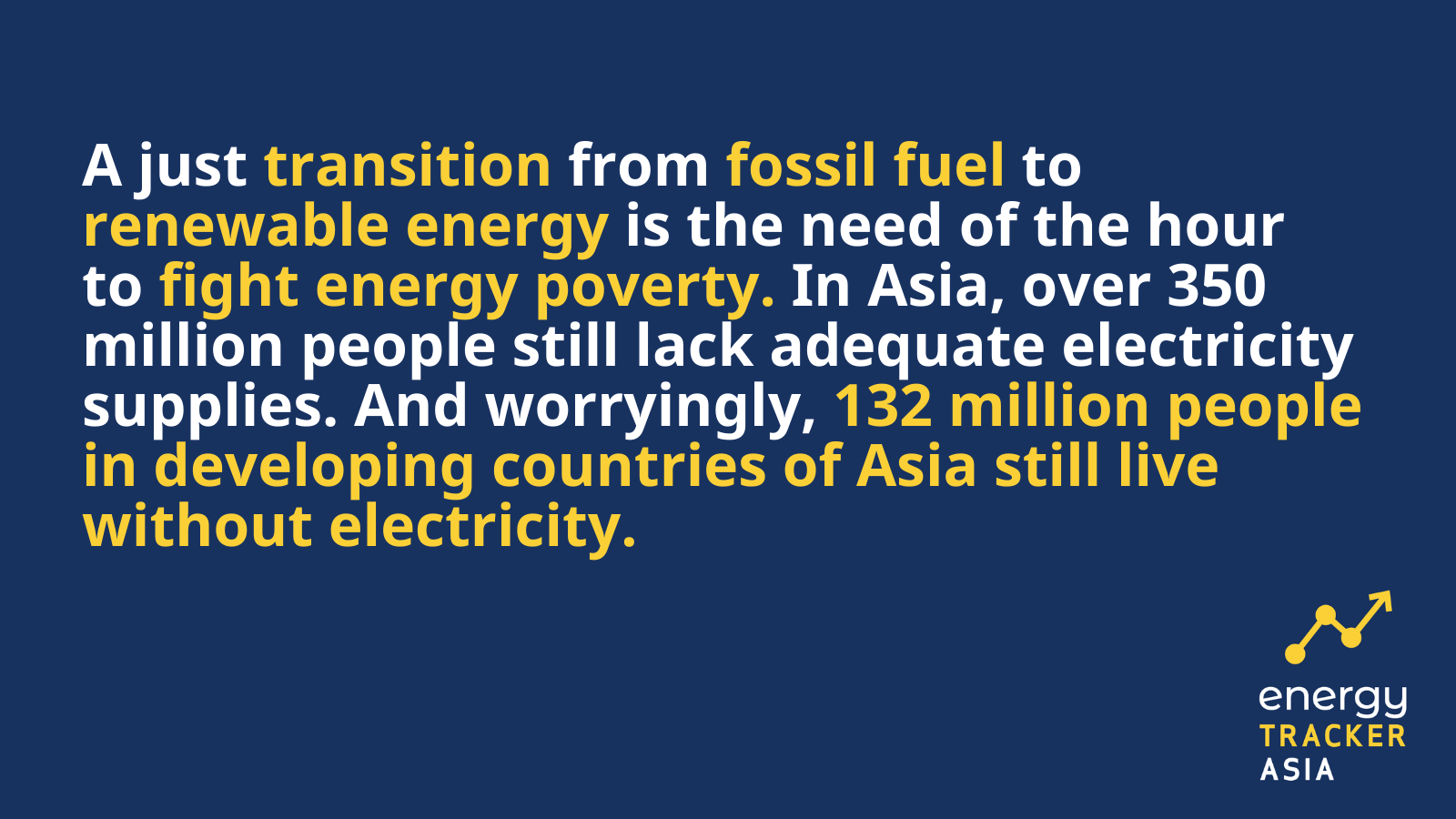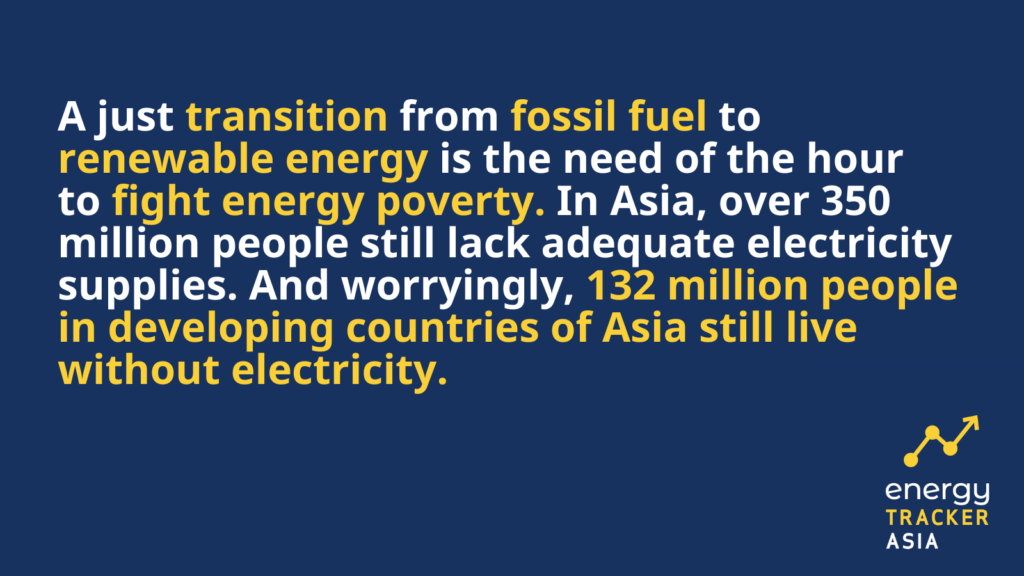 by Viktor Tachev
Viktor has years of experience in financial markets and energy finance, working as a marketing consultant and content creator for leading institutions, NGOs, and tech startups. He is a regular contributor to knowledge hubs and magazines, tackling the latest trends in sustainability and green energy.
Read more