Hin Kong – Could the Thailand Gas Project Derail AIIB's Reputation?
The AIIB will later this month decide whether to fund Hin Kong, a 1,400 MW gas project in Thailand. However, the voices against such a decision are getting louder and louder and the bank is now facing increased pressure to take the right step.
04 February 2022 – by Viktor Tachev
The Asian Infrastructure Investment Bank (AIIB) plans to fund Hin Kong—a massive Thailand gas project. Such a move runs against today's climate, environmental, economic and social imperatives. For AIIB, its association with Hin Kong gas project could severely damage its reputation and threaten to leave a lasting mark. If the bank does decide to support this natural gas-fired power project, it would be acting against its principles and voluntarily exposing itself to risk.
AIIB's Thailand Gas-Fired Power Plant Funding Plans
The Hin Kong project targets the development of a 1,400 megawatt (MW) natural gas-fired, combined-cycle power plant for power generation in the Mueang Ratchaburi district. Hin Kong Power Company will build this natural gas-fired power plant. It's a joint venture between Gulf Energy Development Public Company and RATCH Group Public Company. AIIB expects to participate with proposed financing split into two loans totalling USD 289 million.
Who's Funding the Hin Kong Tri-Energy Power Plant?
Initially, the funding institutions for the Hin Kong power plant were the Asian Development Bank (ADB) and the Japanese International Cooperation Agency (JICA). However, after 48 organisations from over 15 countries raised concerns about this type of financing, ADB and JICA withdrew their interest. As a result, AIIB picked up where they left off in the lender lineup. However, the bank's final decision on financing is set for later in February 2022. This means AIIB still has time to avoid a potential misstep.
Financing the Hin Kong and Potential Implications for AIIB
In the official project summary information, AIIB states that the project will have "significant, adverse environmental risks and impacts during construction and operation." However, the reasoning behind funding a Thailand gas project that goes against the bank's standards remains unclear. On the other hand, the implications are clear.
First, AIIB risks facing similar accusations for its involvement in fossil fuel projects in Bangladesh. For example, a report by Clean, a network of NGOs, found that despite AIIB investing USD 605 million into Bangladesh's energy sector since 2016, the bank was yet to support a single renewable energy generation project. The report authors also highlighted AIIB's contradictions to its own policies by directly facilitating coal power dependency in Bangladesh. Consequently, many shareholders urged the bank to stop fossil fuel financing.
Secondly, the drawbacks of natural gas for emerging Asian countries are clear. They threaten financial stability and hinder net-zero ambitions by releasing more greenhouse gas emissions. With this in mind, AIIB's reputation is on the line.
Contradicting AIIB's Green Commitments
Despite this, AIIB has a history of green efforts related to decarbonising its investment portfolio. In 2020, AIIB announced that it would end financing for coal-fired power plants or projects functionally associated with coal. Тhe bank also pledged to increase the share of climate finance in its total financing approvals from 41% in 2020 to 50% by 2025.
Another example in 2020, together with Amundi, a French asset manager, AIIB launched the Climate Change Investment Framework. The joint initiative aimed to speed up the transition to a low-carbon economy through the capital markets. It provided a framework for identifying investment opportunities aligned with climate change mitigation, adaptation and low-carbon transition objectives.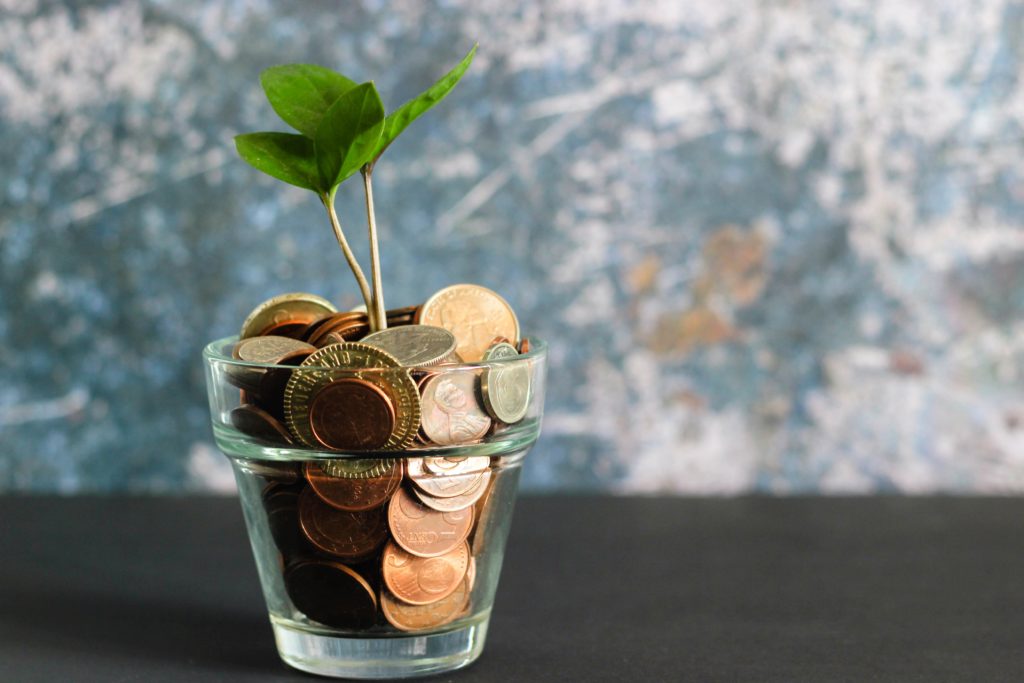 Other partnerships between AIIB, other banks, and the private and public sectors exist, too—many of them support clean energy financing.
Given the context, AIIB pushing ahead with the Thailand gas project will undermine climate commitments on a national, international and institutional level. First, AIIB will be diminishing the pursuit of the Paris Agreement's goals and joint multilateral development banks climate commitments. Moreover, the project directly threatens Thailand's net-zero 2065 target. Launching new gas-powered capacity also lacks economic reasoning. According to the International Energy Agency, gas will be spiralling downwards by 2030. The agency adds that there will be no need for new gas projects beyond those already committed in 2021.
Mounting Pressure to Reconsider Involvement in the Thailand Gas Project
The Hin Kong project has seen over 50 civil society organisations calling for the bank to reconsider its proposed financing immediately. Instead, they advise AIIB to reroute its considerable resources to support borrowing member countries to rapidly scale up decentralised renewable energy options. The groups raised several critical points related to the Thailand gas project that AIIB likely missed or ignored. Firstly, the Hin Kong project is based on Thailand's 2018 Power Development Plan (PDP) instead of the revised 2020 PDP. There is also talk of further revision to Thailands PDP by the government to better reflect net-zero commitments. This means the project would be out of line with the most up-to-date policies and fail to reflect Thailand's COP26 pledge.
Secondly, the Thailand gas project by AIIB comes when Thailand prioritises grid modernisation and renewable energy sources. With that, many other project sponsors are on exclusion lists of several global asset managers because of poor ESG credentials. Finally, Thailand does not need Hin Kong, as it already has an energy overcapacity.
The Thailand Gas Project Singling Out MDBs with True Climate Pledges
The energy transition in Asia clearly needs leading multilateral development banks support. Yet, questionable decisions such as the financing of Hin Kong can sour the region's climate commitments. The Asian Development Bank faced mounting pressure regarding its fossil fuel support and was quick to drop it.
If AIIB doesn't want to fall behind its counterparts, it must lead by example and follow suit. There is still time for AIIB to change its direction, and the decision later this month will demonstrate the bank's actual commitments to a clean energy future. With climate change knocking on everyone's doorstep, AIIB needs to make timely, effective and wise decisions.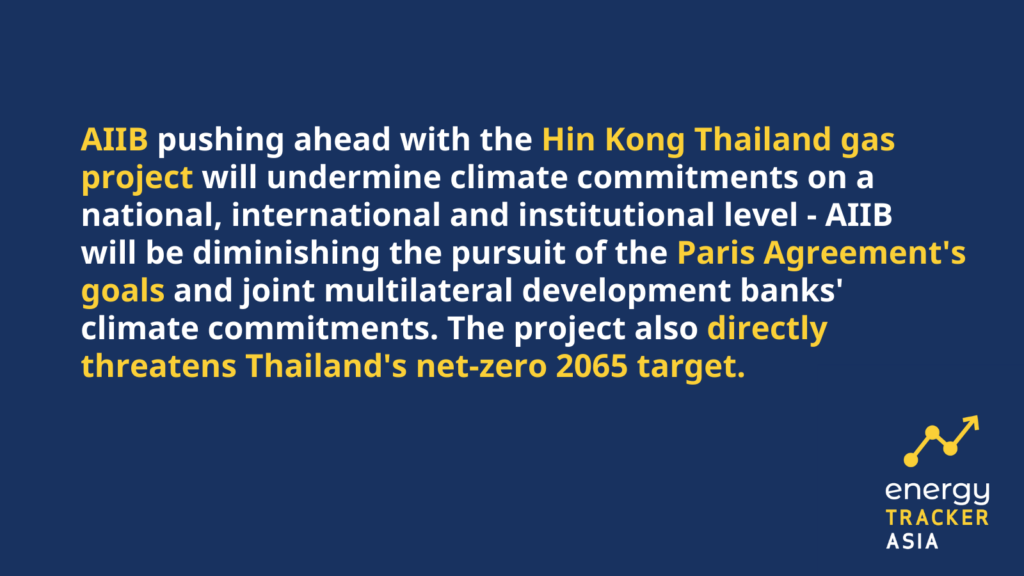 by Viktor Tachev
Viktor has years of experience in financial markets and energy finance, working as a marketing consultant and content creator for leading institutions, NGOs, and tech startups. He is a regular contributor to knowledge hubs and magazines, tackling the latest trends in sustainability and green energy.
Read more