India-Australia Free Trade Agreement's True Impact on India's Coal Imports
Hari Mahidhar / Shutterstock.com
With the India-Australia bilateral trade agreement (IAFTA) coming into force, will coal from Australia really be 2.5% cheaper and entice India to up its imports?
31 January 2023 – by Hozefa Merchant
The India-Australia Free Trade Agreement (IAFTA) has been designed to increase trade and investment between India and Australia. It aims to reduce tariffs and other trade barriers and promote cooperation between the two countries in areas such as science and technology, agriculture and education.
However, the IAFTA is not specifically designed to address the issue of coal import prices for India, as the price of coal is determined by various factors that it does not influence. While the agreement may have some indirect effects on the price of coal imports from Australia to India, it is not likely to significantly impact coal prices.
India paid a 58% higher price for imported coal in 2022 than in 2021. To address high coal import prices, the underlying factors that affect the price of coal, such as global demand and supply and the cost of production, need to be addressed. This might involve a variety of policy measures, including increasing India's domestic production, promoting alternative energy sources and engaging in international negotiations to focus on global market conditions.
The IAFTA will allow traders to import coal at a slightly discounted cost from Australia, as the 2.5% import duty will now be waived. However, while this might provide some relief to India's steel and cement manufacturers, which depend on Australian coking coal imports, it is not likely to draw a big increase in thermal coal imports and reduce costs there. India typically imports coking coal for its heavy industries (steel and cement production) from Australia and South Africa, while most of its thermal coal imports come from Indonesia at a lower cost.
According to data from the commodities market analysts, Kpler, India imported close to 56 million tonnes of coal from Australia in 2022. Of this, just 22% of the imports were thermal coal imports.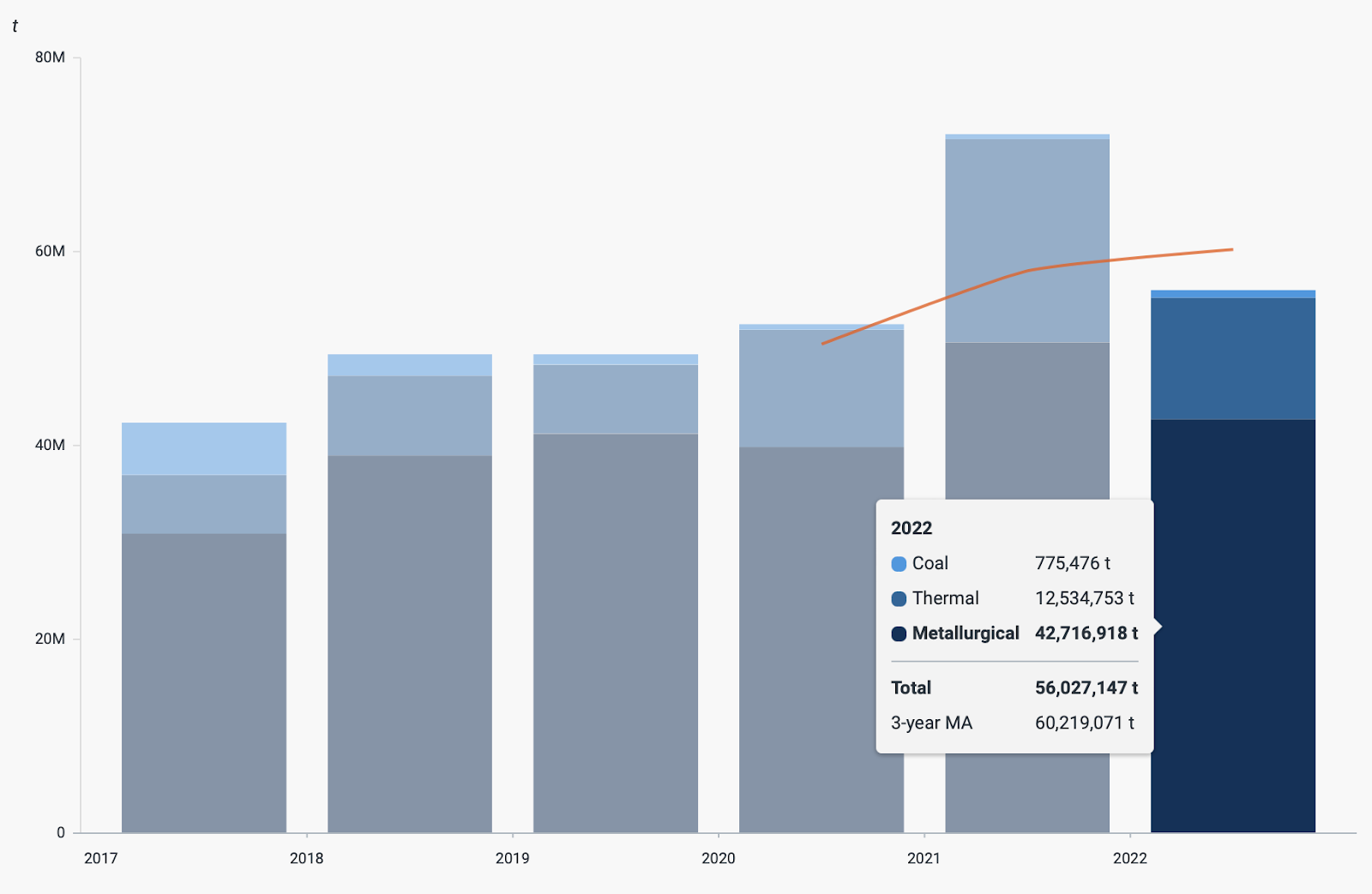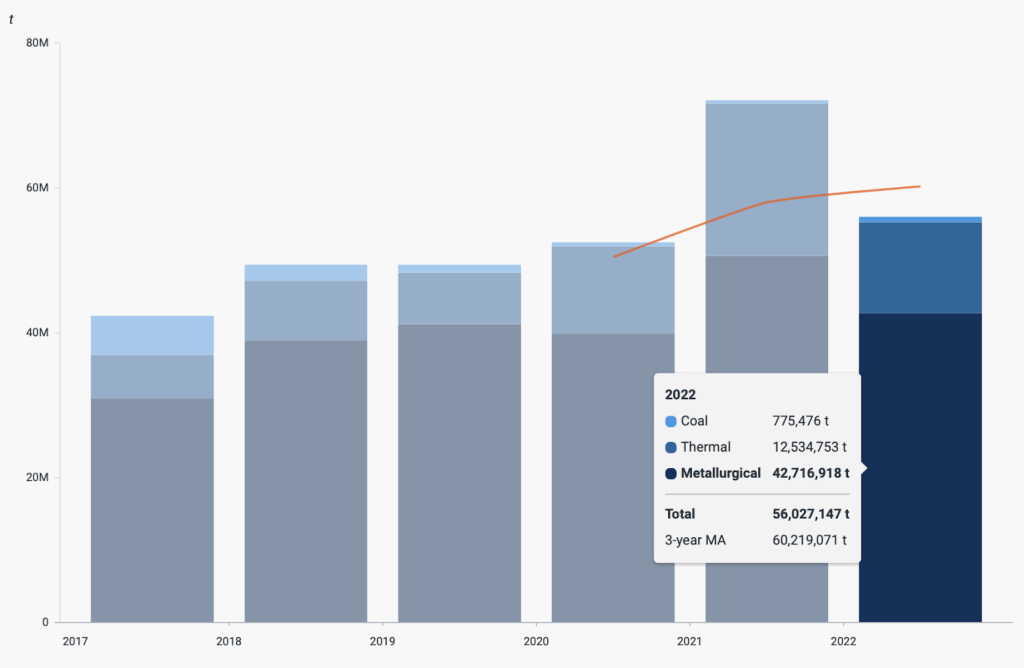 Adani and JSW Steel Ltd, along with the Steel Authority of India and TATA, were top coking coal importers, and these companies will likely see some relief from the IAFTA's removal of duty on Australian import bills. Companies that own coal mine assets in Australia, or the production and transportation value chain, will benefit slightly more from the duty cut. But, from a price perspective alone, there is not much to gain from the IAFTA, as the cost of Australian coal outstrips that of South African and Indonesian coal.
The IAFTA came into force on December 29 last year. Meanwhile, the January 2023 price for coal futures in Australia, South Africa and Indonesia were USD 368 per tonne, USD 167 per tonne and USD 88 per tonne, respectively.
One of the key assumptions from the IAFTA coming into force is that India's Australian coal imports will increase. While this might be true to some degree, any increase will likely be by just a few percentage points and will not cause any major changes to India's seaborne coal supply lines. Some state governments have already announced their plans to not import any coal this year due to the high cost and the availability of domestic sources.
If prices remain high, the IAFTA is unlikely to change how India sources its coal due to the comparatively high cost of Australian coal. Meanwhile, a 2.5% discount is certainly not going to be enough to entice Indian businesses to move away from South African or Indonesian coal.
Instead, it is more likely that businesses in India would switch to alternative energy based on price point. Solar and wind energy have seen significant cost declines over the last decade, making it cheaper now than conventional coal, gas and nuclear.
Indeed, Indian businesses are uniquely positioned to take advantage of existing policies and move towards low-carbon energy sources. Doing so would likely yield more savings than the 2.5% reduction that the IAFTA offers on imported Australian coal.
---
Hozefa Merchant is an energy analyst with over 14 years of work experience in climate and energy communications. He consults with various organisations on energy trends and media interventions. Based in Houston, his main area of focus is the coal-to-clean energy transition, and in the past, he has also worked on safety policy and regulations on nuclear energy.
Disclaimer: The views and opinions expressed in this article are those of the authors and do not necessarily reflect the official policy or position of Energy Tracker Asia.