Asia's Race to Net-Zero by 2030
Achieving net-zero is the world's top priority. So far, Asia lags behind in its effort to go carbon-neutral. Renewable energy is the key.
12 May 2022 – by Viktor Tachev
Historical and future global temperature curve lines paint a worrying picture, with the earth warming at an unseen pace. It is now 1.1°C warmer than at the start of the industrial revolution. In some Asian regions, the temperatures will be up to 5°C higher by 2100 if things don't change. In a race to stave off the worst impacts of climate change, the world is now racing to carbon neutrality and net-zero.
The Race to Carbon Neutrality and the Paris Agreement
The Paris Agreement, signed in 2016, is an international treaty signed by 196 countries. Its goal is to slow global warming and limit the temperature increase to, preferably, 1.5°C by 2050. Accomplishing that won't come easy, as countries must be carbon neutral by reducing greenhouse gas emissions as soon as possible.
The progress on the Paris Agreement commitments is tracked in several ways. Signing members must submit national climate plans on efforts to reduce carbon emissions in line with net-zero. However, starting in 2024, countries will have to report their progress consistently to ensure they are meeting their pledges.
The Current Progress in Countries' Net-Zero Targets
According to the latest UFCCC report, the world is falling short of its climate commitments. As a result, to speed up the transition, organisations will now host different initiatives and campaigns on the macro (national) and micro (industry) levels. This was emphasised at COP26 in 2021, where national delegates and companies came together to promote a net-zero future year.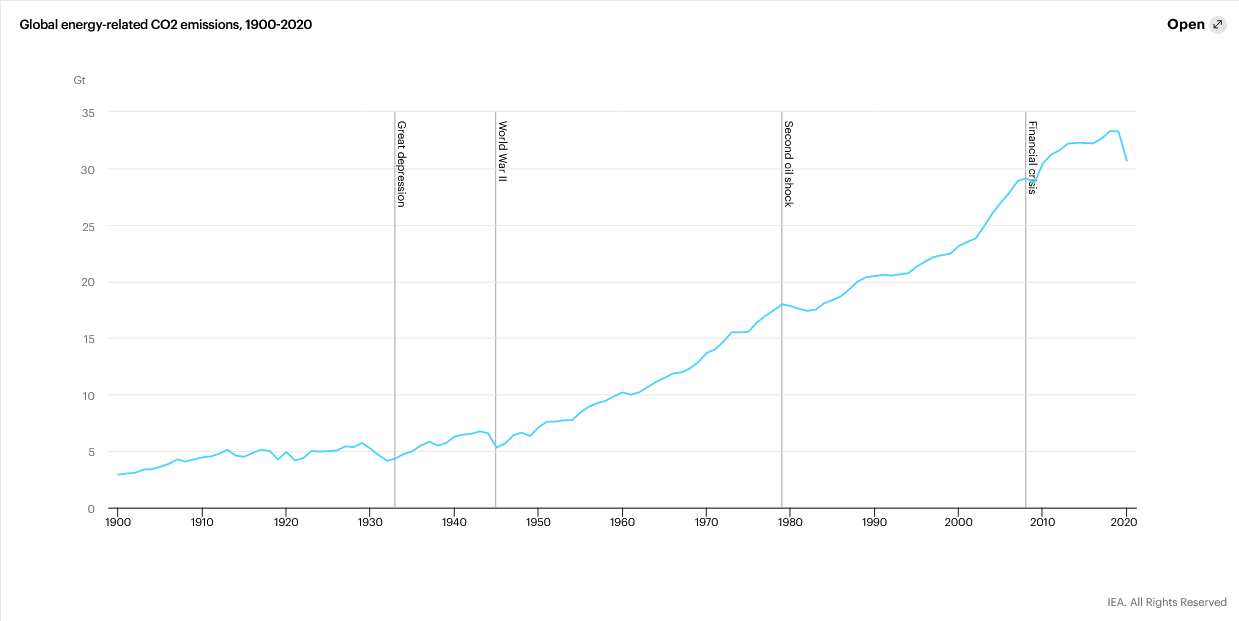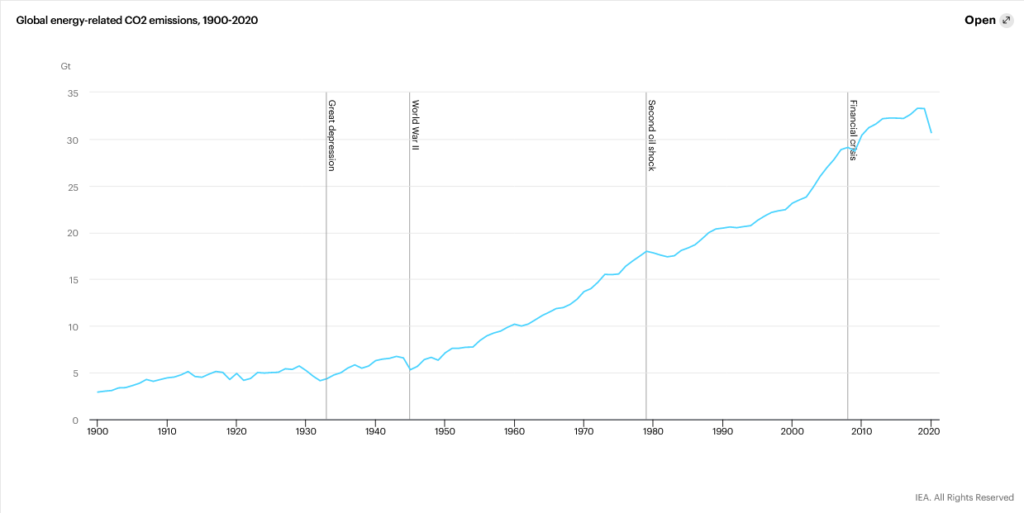 The Role of Asia's CO2 and Other Greenhouse Gas Emissions
Climate Action Tracker's map of the progress the world has made on Paris Agreement commitments revealed that the majority of the Asian countries fall under "highly Insufficient". This falls far off any country's net-zero targets – not to mention the globe. Only the Philippines ranks in the "compatible" category, where local policies now keep the country aligned with the scenario of limiting global warming to 2.0°C.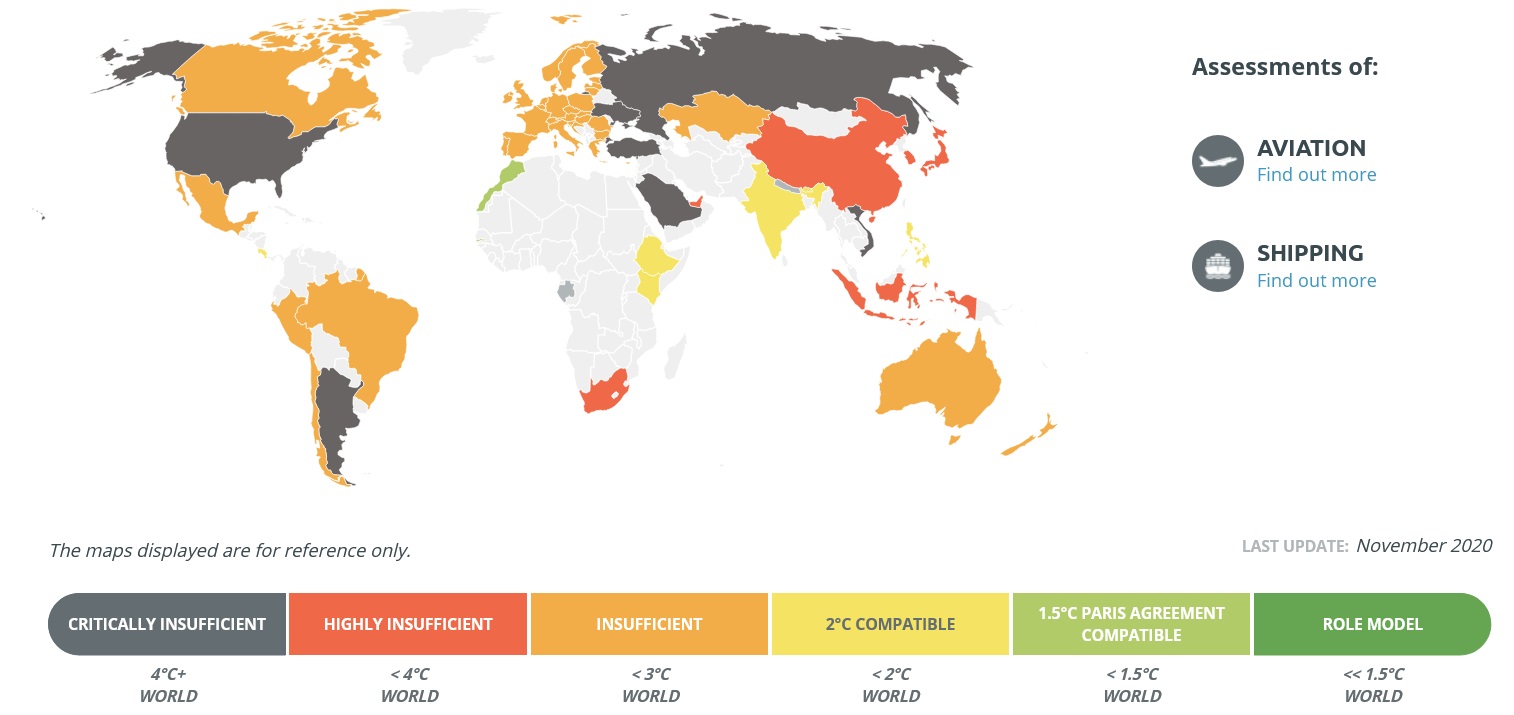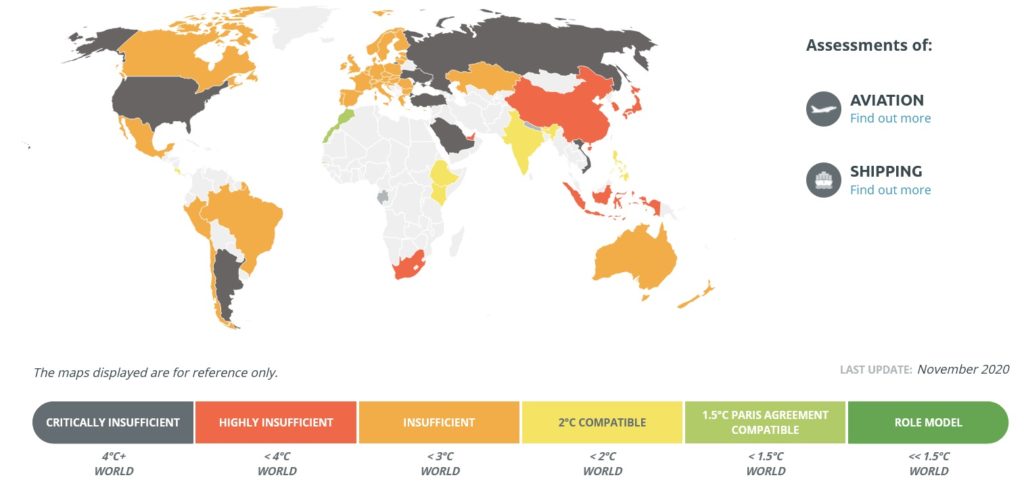 However, the rest of the continent lags. This is of severe concern as Southeast Asia, in particular, is one of the most affected regions globally affected by climate change.
Unfortunately, Asia finds itself not united in the goal to halt climate change. Role models like Myanmar and the Philippines are few are far between in a region where coal power remains king.
Coal is responsible for over 0.3°C of the 1°C increase in global average annual temperatures above pre-industrial levels. In other words, it is the single largest source of global temperature increase.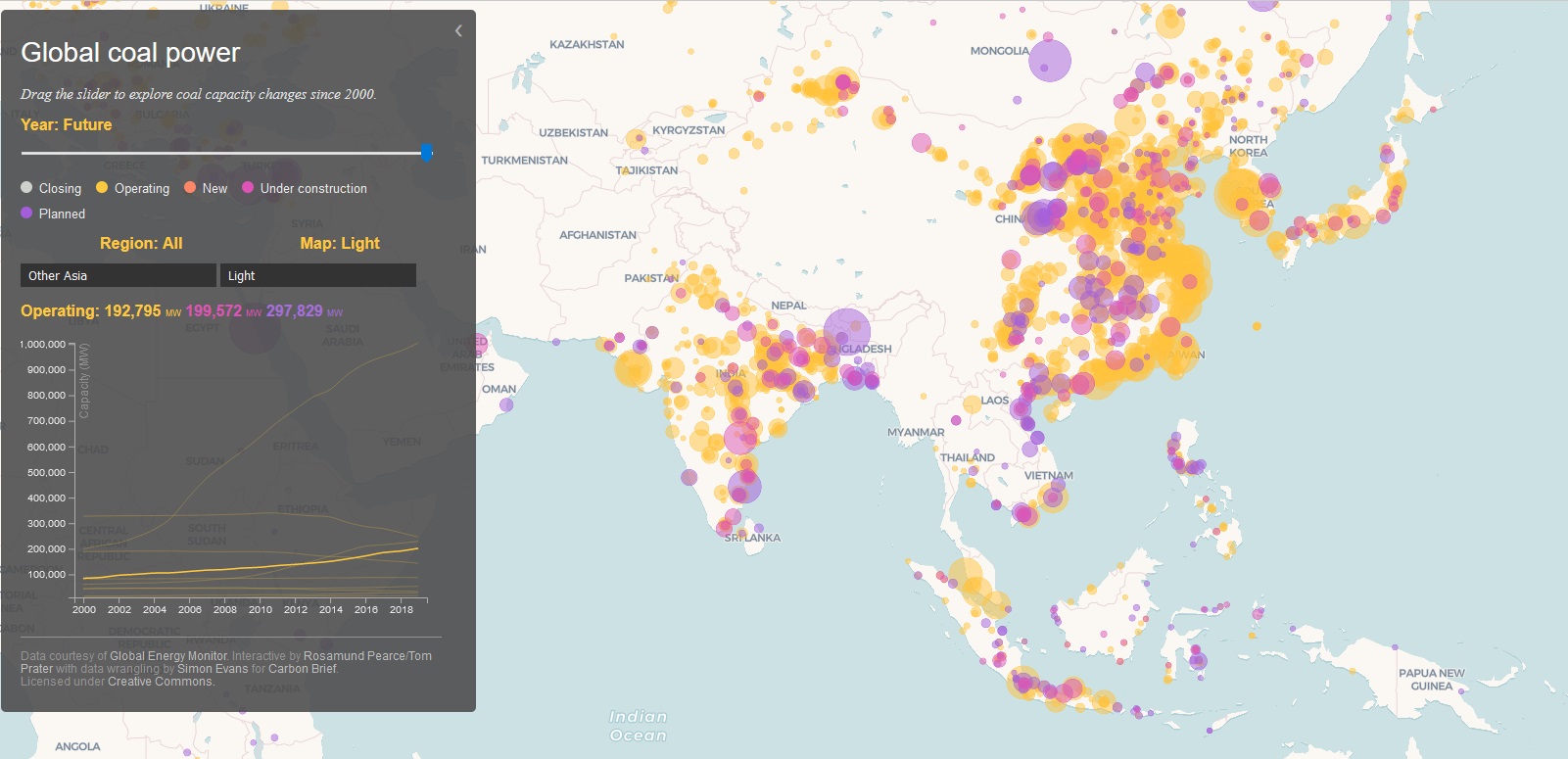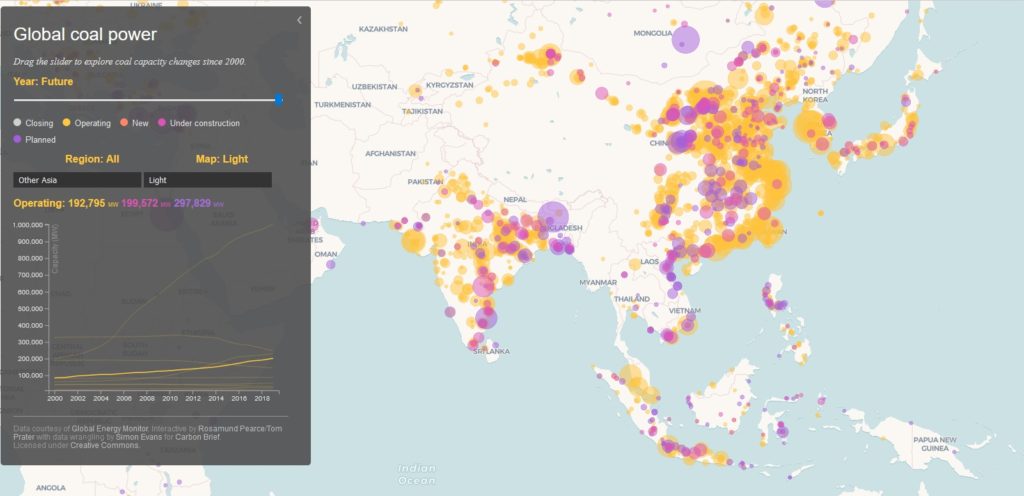 What Is Asia's Outlook and Its Key Challenges?
Asia has little choice but to pledge to carbon-neutral goals. Pressure to boost Asia's ambitions comes from the public, investors and the corporate world.
According to experts from the All Nicholas Institute, the change in Asia should be driven by regional and international businesses, as well as on a national scale. Today, the equation is just partly fulfilled.
In October 2020, over 200 of the world's leading companies announced plans for net-zero carbon emissions by 2050. Asian companies such as Sinopec, PetroChina, and Asia Pacific Resources International Limited were among them. All associated with spotty environmental records. Additionally, the pack includes fossil fuel behemoths like Chevron and Shell. While there are concerns about their true intentions, it is a good start.
Institutional Barriers
On a national scale, parts of Asia lag in their efforts to accelerate emission reduction. In regions with a concentration of countries with high poverty levels, like South Asia, fighting climate change is challenging. At the same time, it is necessary because these exact territories are also the most affected by its outcomes.
According to a report by the UN's Economic and Social Commission for Asia and the Pacific (ECAP), the main reason for the stalling progress is significant institutional barriers in many countries. Other obstacles include limited financing, lack of vision and cooperation between the public and private sectors, poor regulatory frameworks related to emission reduction targets, and the inability to monitor and verify emissions levels effectively.
To help developing countries overcome these challenges, ECAP developed an in-depth guide for policymakers with concrete steps. According to the organisation, core aspects like energy transition, climate finance and carbon pricing are vital for ensuring a net-zero future.
While the appetite for net-zero investments is present, some investors are hesitant to pour capital unless the policy front sees progress.
Aside from the environmental and health implications of fossil fuels, pure economic reasoning also comes into play. According to the Economist Intelligence Unit, by 2050, climate change will shrink the global economy by 3%, driven mostly by drought, flooding, erosion, crop failure, and infrastructure damage. In other words, Asia should be one of the most concerned parts of the globe.
Net-Zero by 2030 and the Race to Carbon Neutrality
There is ample evidence that Asia has shown the world its ambitions for a better future, from lifting billions out of poverty to becoming the fastest-growing region globally. In other words, Asia must come together with shared dedication for net-zero goals. This would first start with a collective effort to scale clean energy and move away from fossil fuels.
The tools, technology, and finance are already available. However, reform on the regulatory front and political end will need to happen first. While policies are slowly shifting, the pace must increase, as climate change's impacts are not waiting.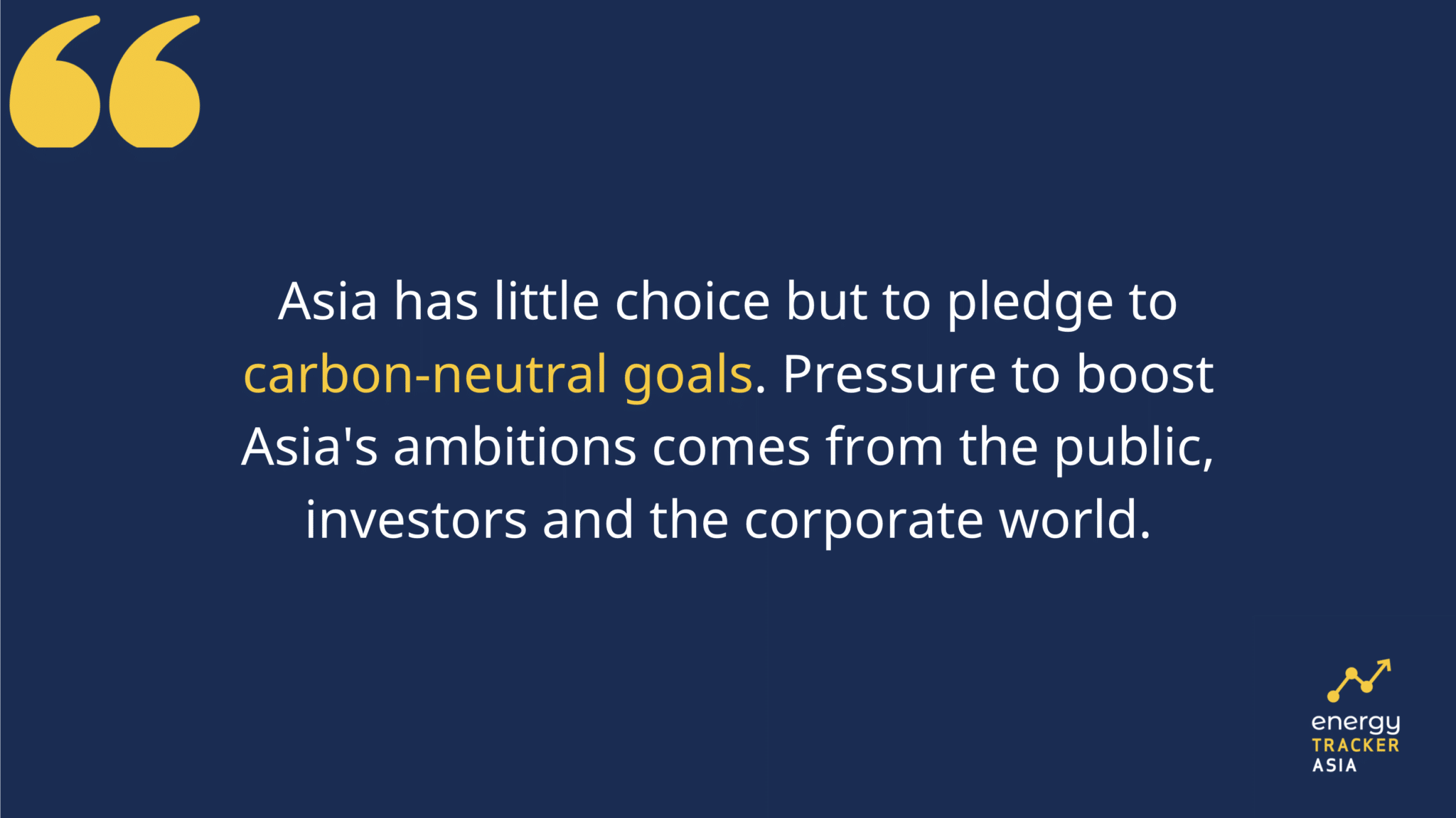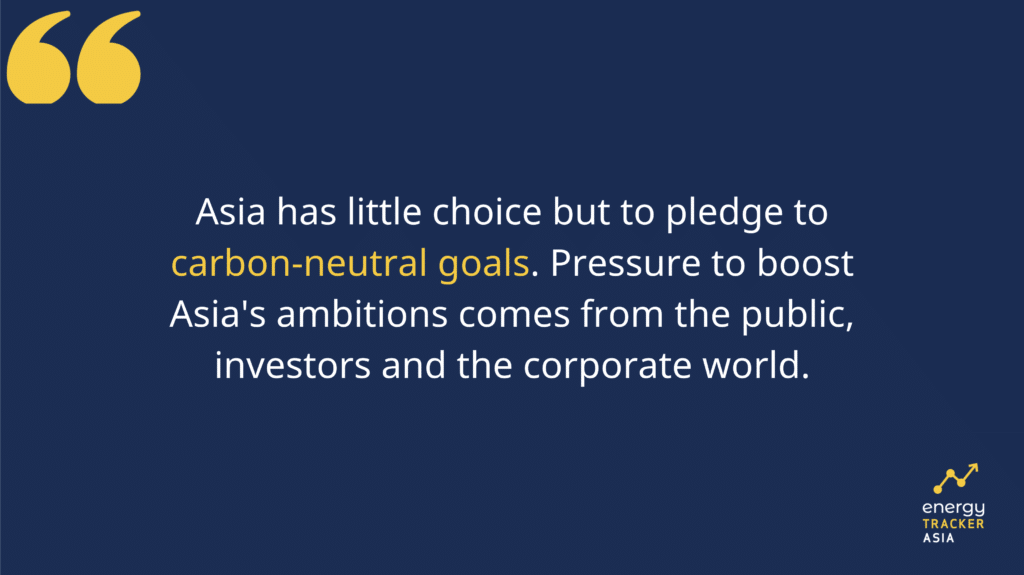 This article is part of our ultimate guide Net-Zero by 2050: Humanity's Best Bet Against Climate Change.
by Viktor Tachev
Viktor has years of experience in financial markets and energy finance, working as a marketing consultant and content creator for leading institutions, NGOs, and tech startups. He is a regular contributor to knowledge hubs and magazines, tackling the latest trends in sustainability and green energy.
Read more