Asia's Pathway to a Sustainable Future
As the biggest energy consumer and leading CO2 emitter, Asia is the continent in the biggest need of tangible and collective action in the fight for a net-zero future. While the progress hasn't been on par with the EU and the US so far, experts are unequivocal - Asia is the continent that will experience the biggest renewable energy boom in the upcoming decades. For financiers, this means unrivalled opportunities. For the broader public - the engine that will power our sustainable future.
01 November 2021 – by Viktor Tachev
Asia's pathway towards a sustainable future and sustainable development is integral, not only for the continent but globally. Currently, Asia has the largest green energy potential, along with the highest need for climate action. Despite gains, progress has been sluggish, with political and financial efforts needing to pick up the pace for a more sustainable future. Asia is lagging behind in it's sustainable development goals.
Asia's Climate Risk For Sustainable Development
The Global Climate Risk Index identifies Asia – particularly the Southeast region – as the most vulnerable to climate change's global impact and a sustainable development.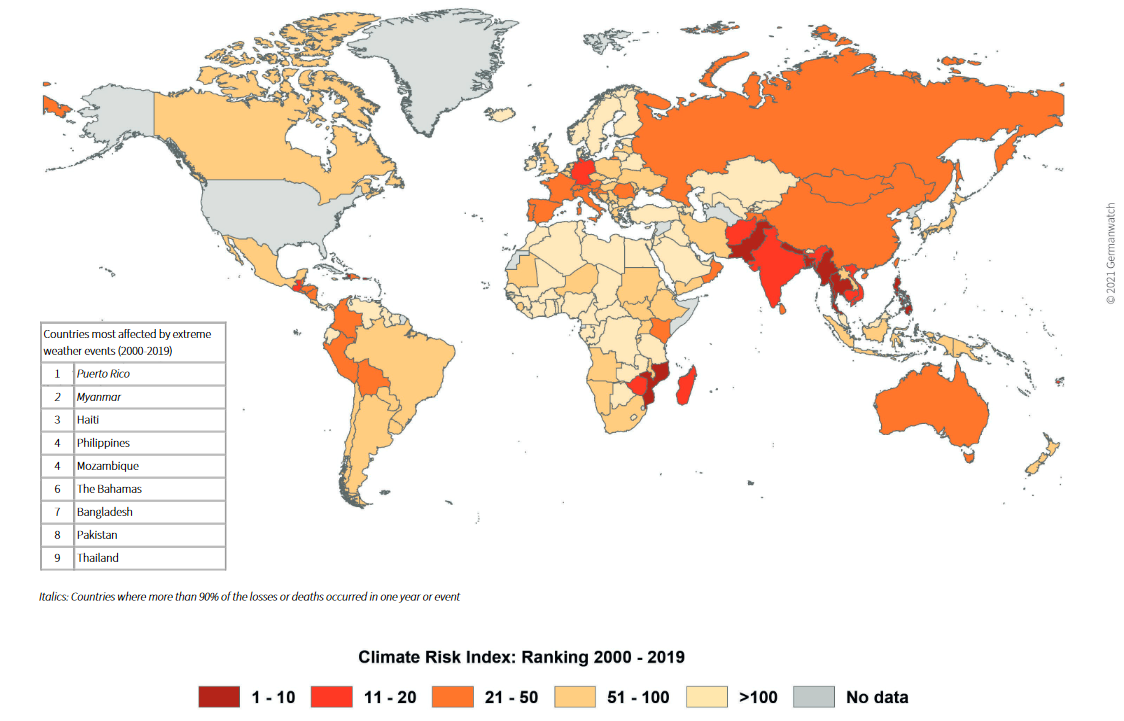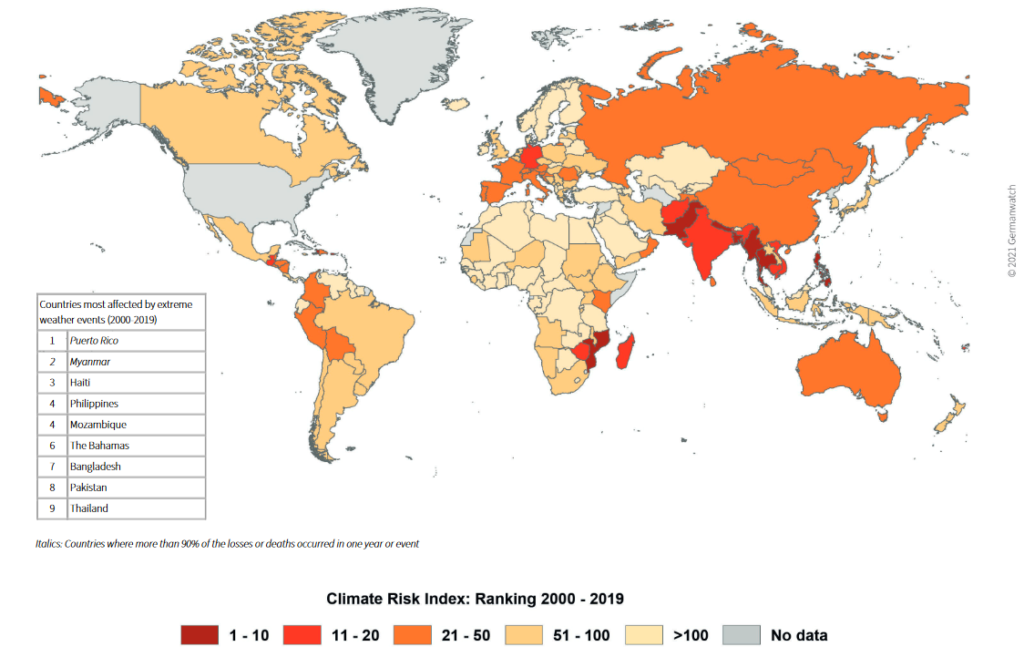 The IPCC's recently updated report warned that the planet might reach the 1.5°C warming threshold as soon as the 2030s. If accurate, Asia is on a collision course with the stark consequences of climate changes – from rising sea levels, heatwaves, droughts, and floods. These impacts would exacerbate many existing issues in what experts see as the most disaster-prone continent on the planet.
Even now, sea levels in the region are rising quickly and could wipe out positive development achieved over the last few decades. Overall, 19 of the 25 most exposed cities to a one-metre rise in sea level are in Asia; seven cities are in the Philippines alone.
Climate change's impacts on emerging economies are already present, from slower development, loss of income and asset damage. Much of Asia's population still relies on already strained natural resources for their livelihoods. Climate change will likely kindle more pressure on food and water resources, coastal ecosystems and fisheries, biodiversity and forests. Sustainable development is at risk.
Asia Needs to Pursue a Sustainable Future for a Sustainable World
Despite the grim picture of the future, Asia is actually in the driving seat to change these projected outcomes. In terms of CO2 output, Asia's collective share makes up 53% of global emissions.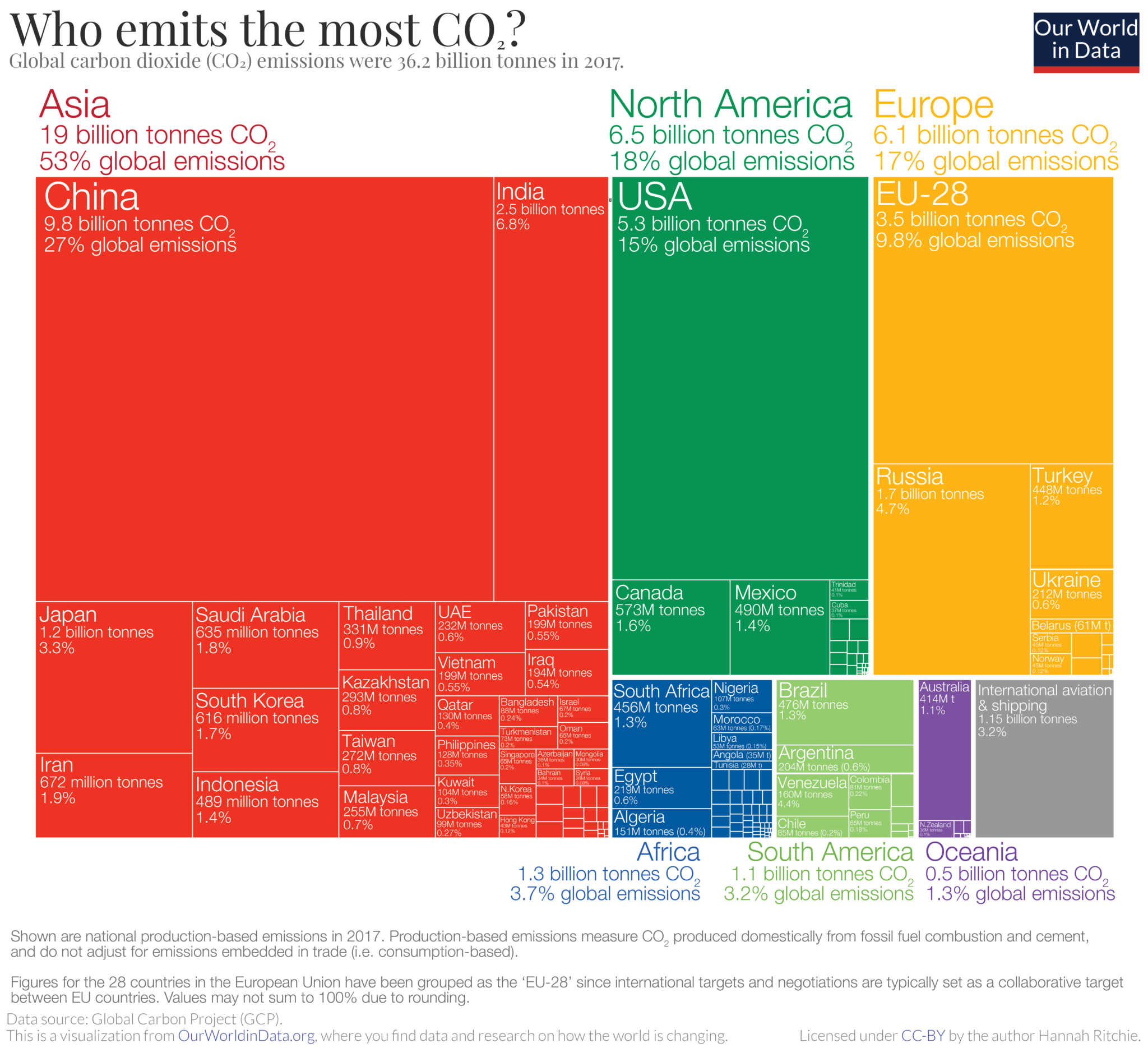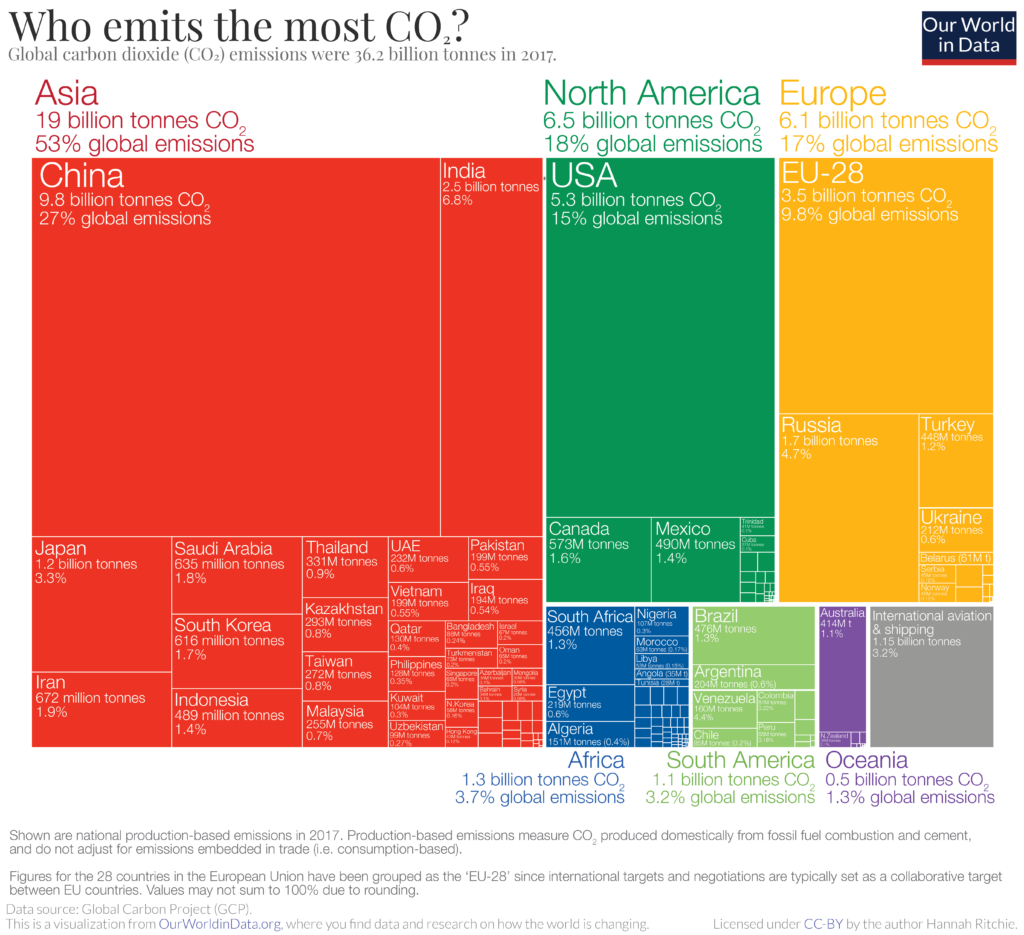 Asia's carbon emissions saw the most significant increases between 1990 and 2011, between 100% and 1,000%. In comparison, the European Union reduced their emissions by 10% and 100% during the same period.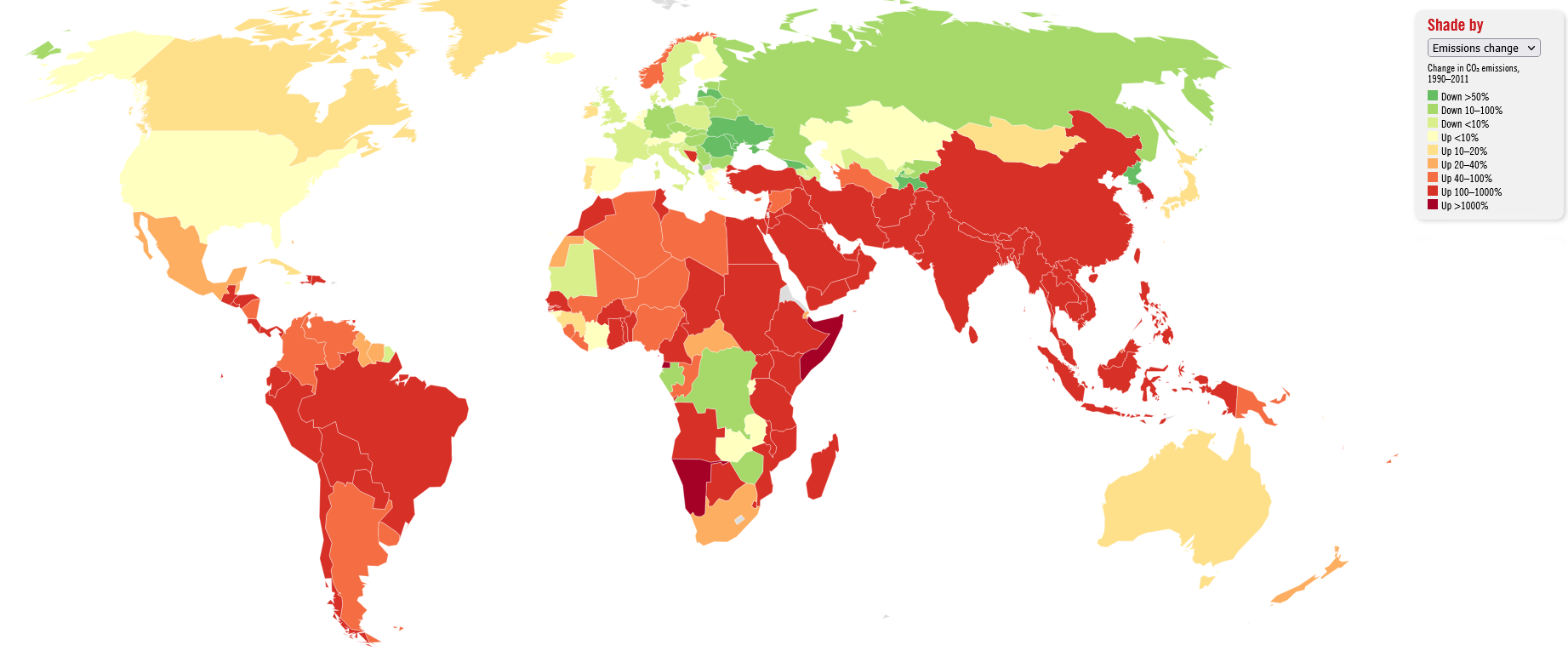 A significant factor in this change is Asia's reliance on coal as its primary source of energy. In total, 75% of global coal demand originates in Asia. In fact, coal usage doubled in Southeast Asia in the last decade, with countries like Indonesia and Vietnam having the largest appetites for fossil fuels. This is worrisome, as many nations in Asia still lack a net-zero carbon emissions target.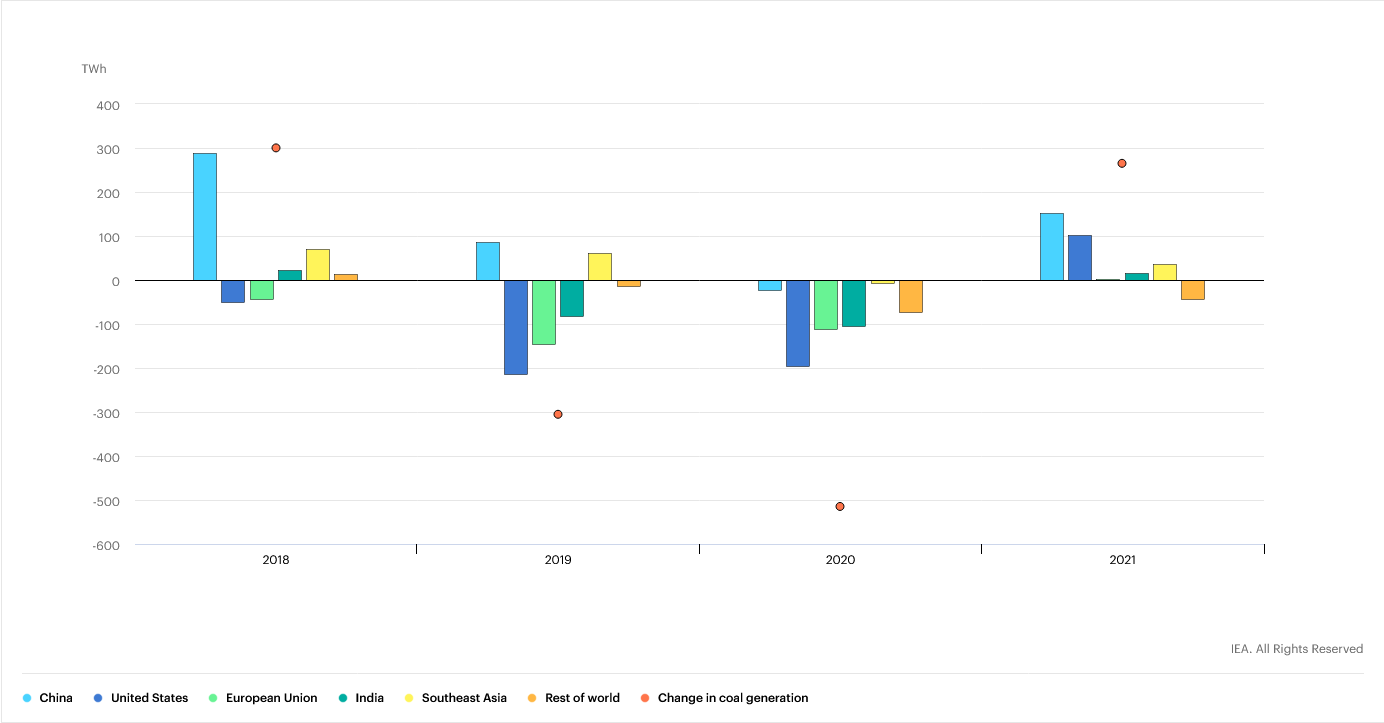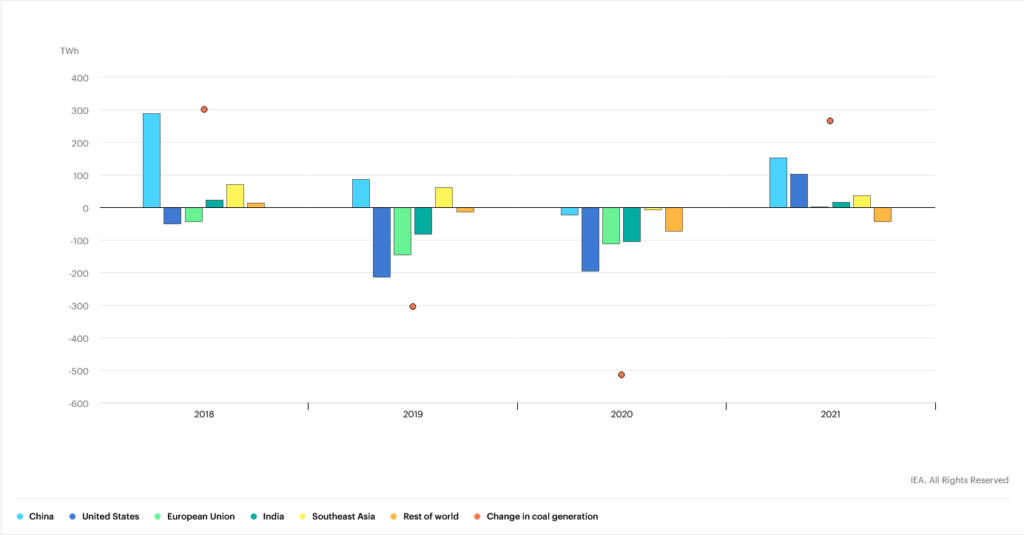 Asia's March Toward More Sustainable Future and Sustainable Development Goals
Recent investment trends over the last decade are prioritising sustainability investments to transition to a green economy in response to climate change. More recently, the economic slowdown from the Covid-19 pandemic is now steering towards green recovery stimulus policies and programmes. In Asia, the prospects of accelerating into a greener future are now brighter than ever.
The Progress in Renewables and Economic Growth
So far, installed renewable energy capacity across Asia almost tripled between 2009 and 2018, from 349 GW to over 1,000 GW. While China largely makes up the bulk of the renewable energy capacity, other Asian nations are catching up.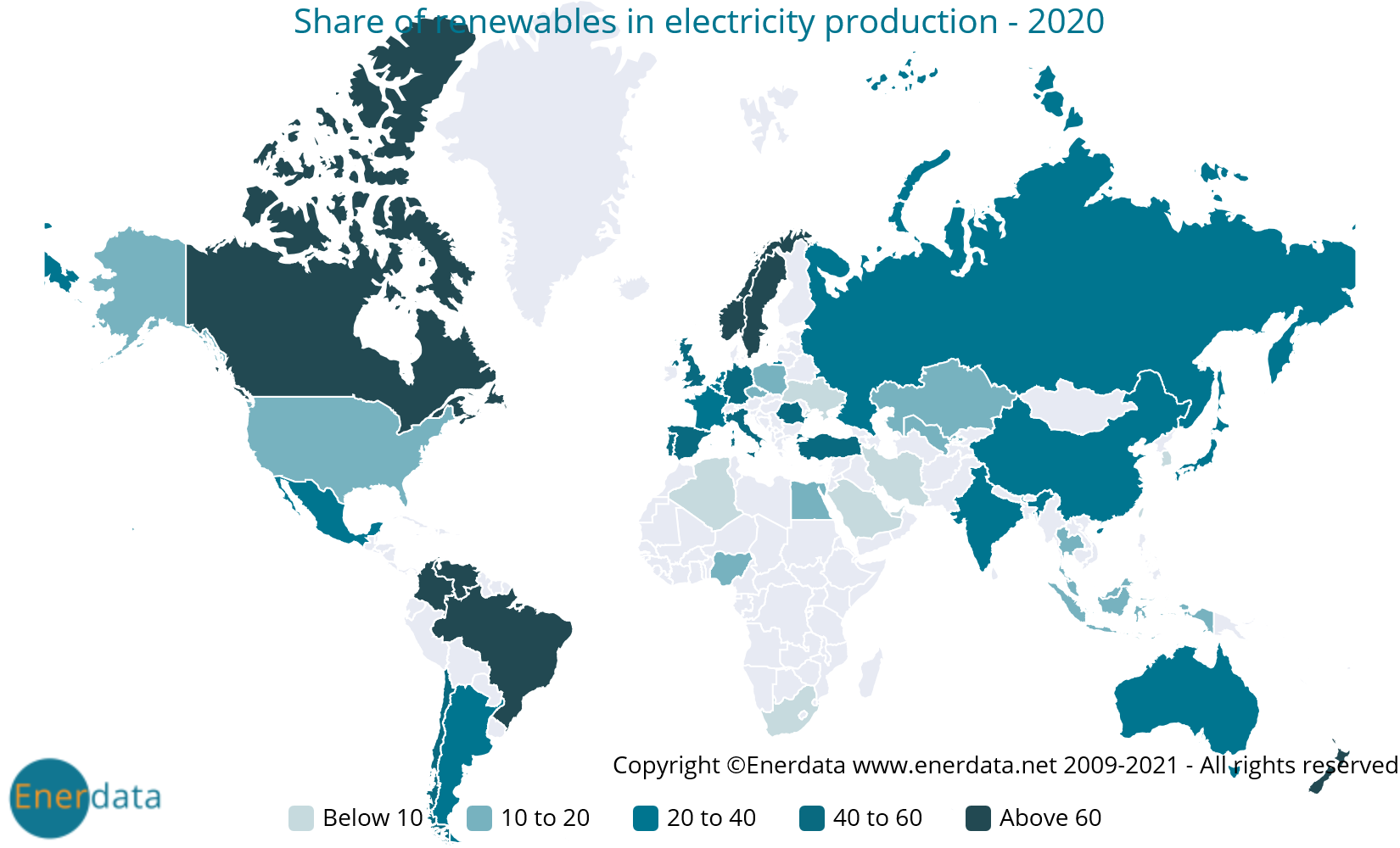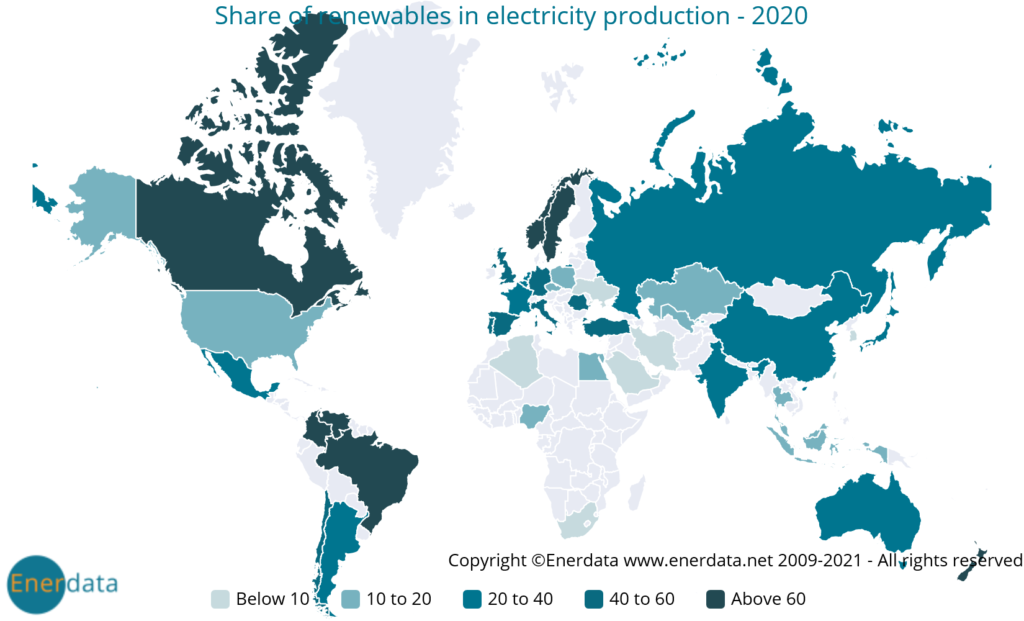 Following the increases in renewable energy, environmental policies and objectives supporting the UN's Sustainable Development Goals and the Paris Agreement are gaining momentum. Much of which is leading Asian nations to capitalise on their decarbonisation potential.
Renewable energy and energy storage investments are fast earning a place amongst a dozen Asian nations' sustainable future goals and energy policies from India to China to Southeast Asia. In manufacturing too, Asia is leading in the sale of low-carbon goods like solar panel manufacturing.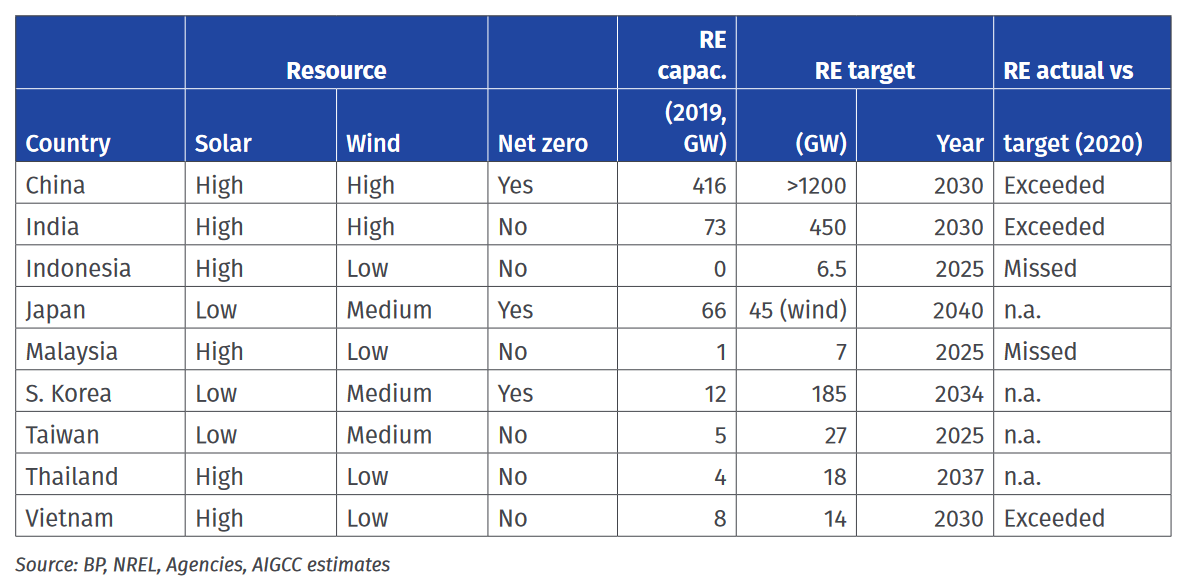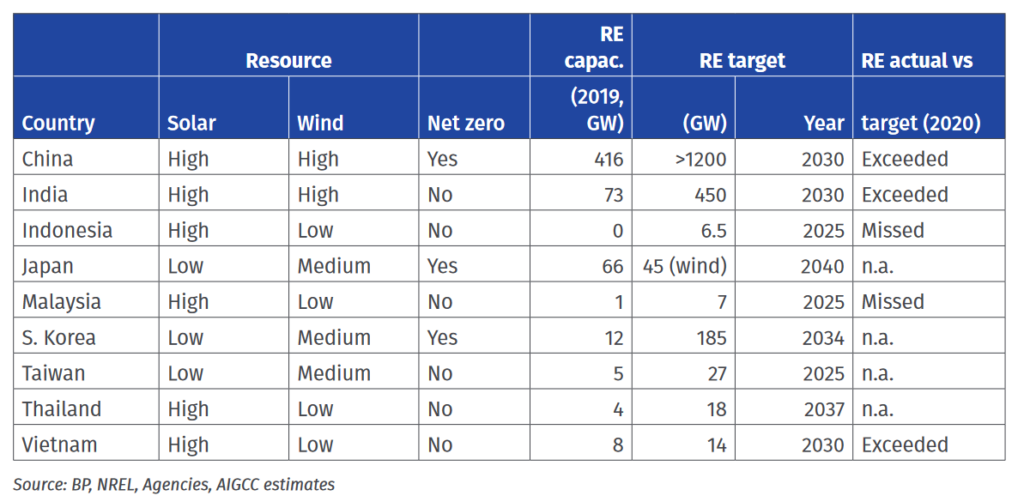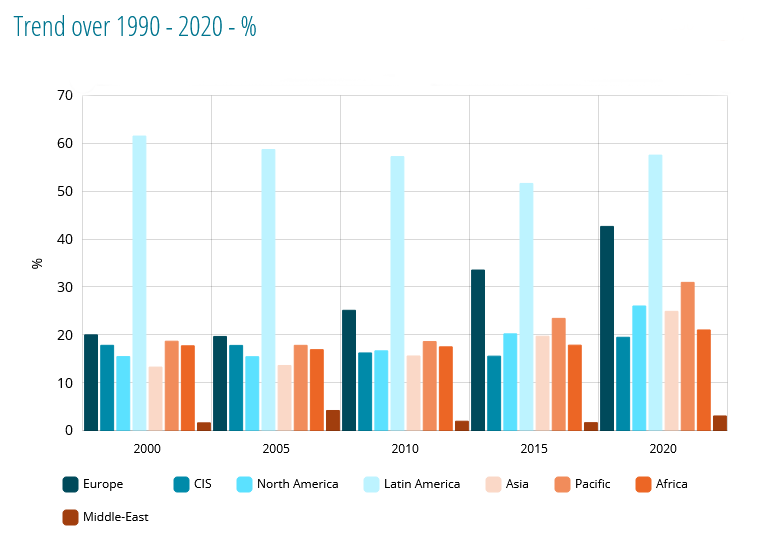 The Challenges
There are, however, hurdles to cross while looking at Asia's sustainable future. The plans for increased renewable energy deployment are facing some uphill battles. In general, these challenges fall under finances, technology, regulations, institution, geography and a lack of public support.
An equally important issue, however, is the continued investment into fossil fuels across Asia. These investments are expected to continue well into 2030 and beyond, putting Asia's sustainable future in doubt.
The challenges, despite their stubbornness, can be overcome. Proper measures and political will are sorely needed, with vital aspects like broadening and deepening regional partnerships with local and international partners playing dominant roles. Research institutions, technology developers, and, most importantly, financiers all play crucial roles.
Focus Towards Financing a Sustainable Future
Financing plays a crucial role in Asia's sustainable future goals. Today, some of the world's most prominent investment companies, banks and finance firms recognise Asia's green potential. Across the continent, investments in renewable energy projects are expected to double by 2030 to USD 1.3 trillion. Experts also suggest that out of every USD 10 spent on global renewable energy capacity, USD 4 arrives in Asia.
A major attestation to Asia's potential is also the rallying support from hedge funds. According to some estimates, the investment opportunity for Asia's energy supply to achieve net-zero reaches USD 26 trillion (2°C scenarios) to USD 37 trillion (1.5°C scenarios).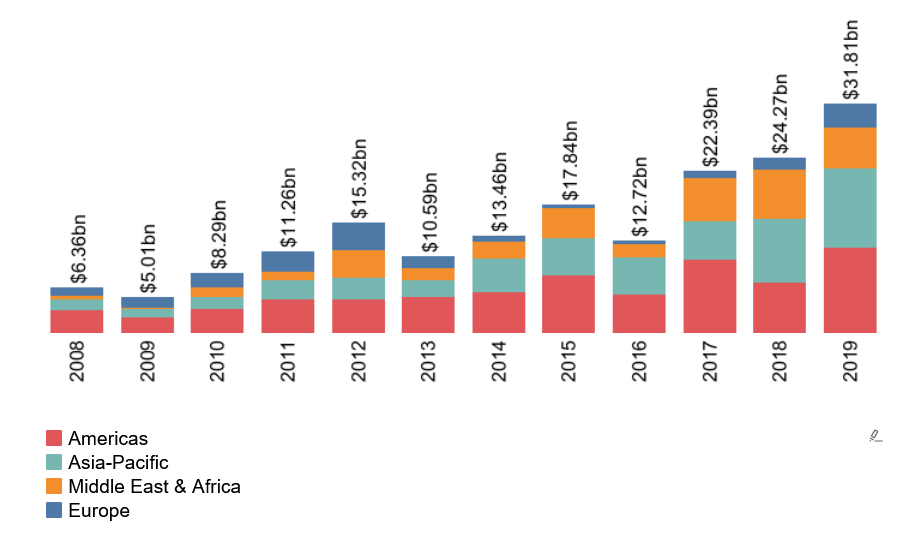 The upcoming COP26 conference, along with the G20 presidencies of Indonesia and India in 2022 and 2023, are ideal opportunities for financial institutions and governments to establish their determination to lead Asia towards a green economy.
Climate change's impact is already rearing its head. A collective effort by the globe is urgently required for a more sustainable future and a sustainable world. With its vast potential, Asia is in an ideal position to drive a transformation towards a sustainable future while combating climate change and sustaining its massive development gains. The time could not have come sooner.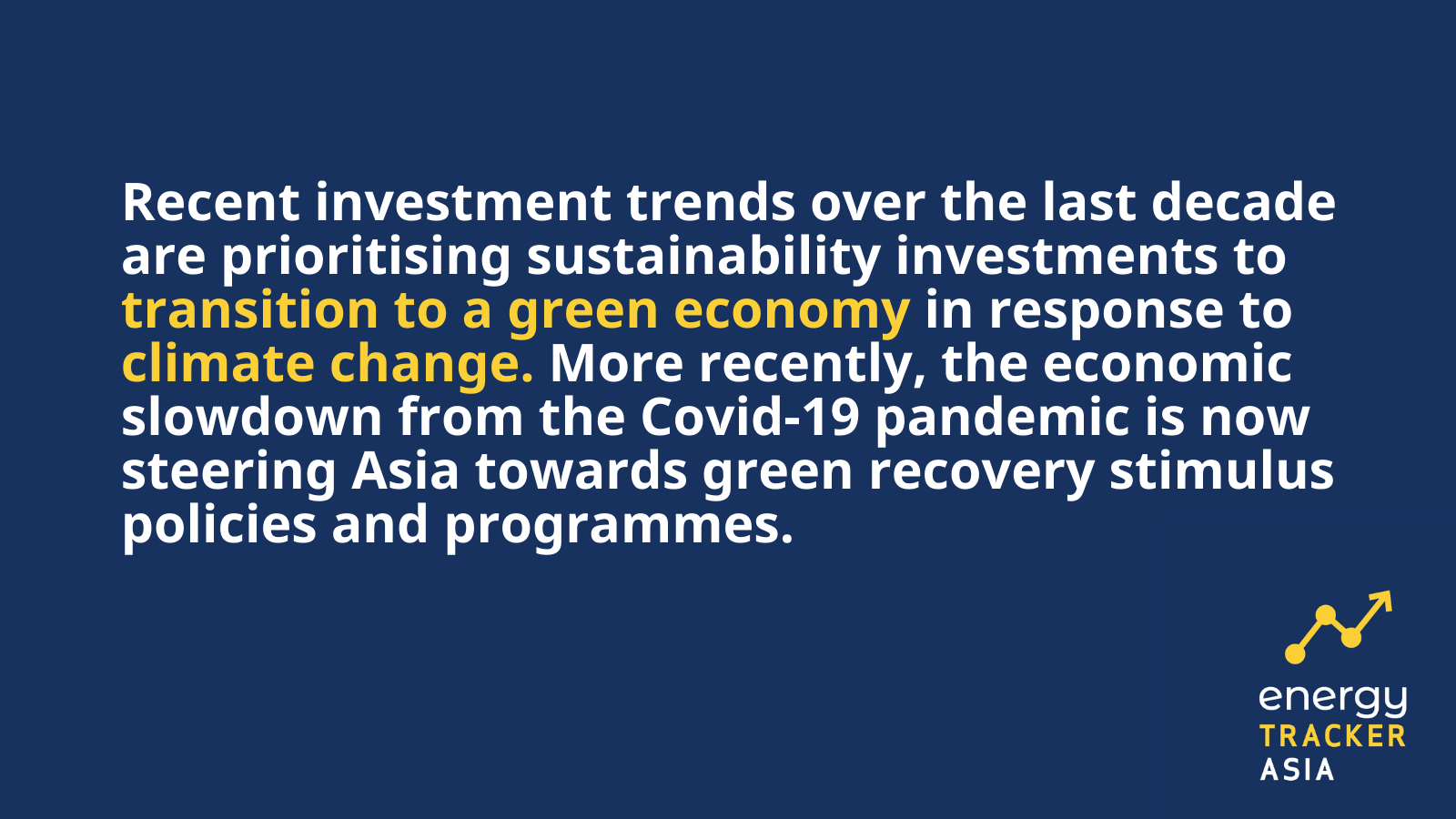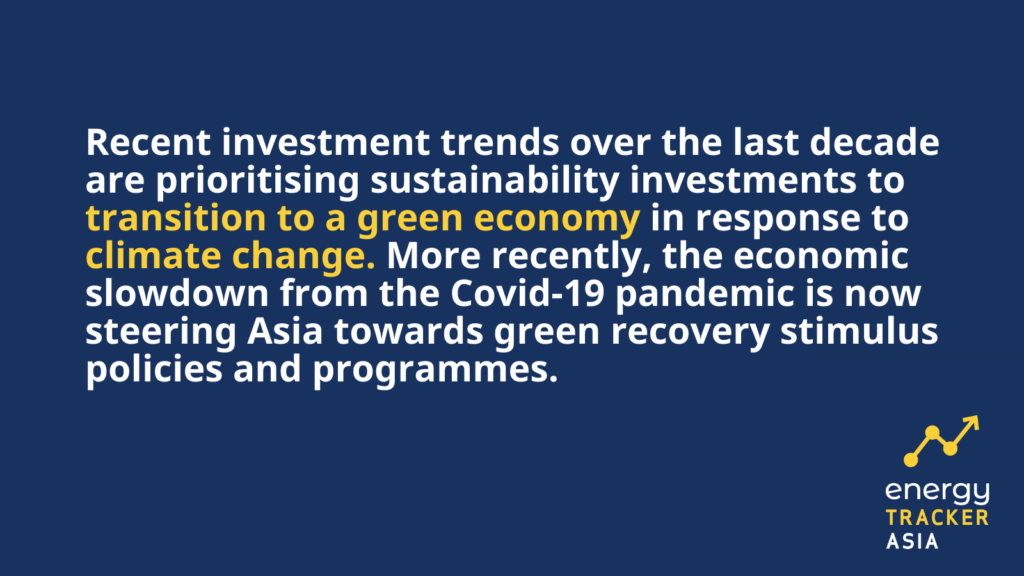 by Viktor Tachev
Viktor has years of experience in financial markets and energy finance, working as a marketing consultant and content creator for leading institutions, NGOs, and tech startups. He is a regular contributor to knowledge hubs and magazines, tackling the latest trends in sustainability and green energy.
Read more