Who Are the Big Investors in Asia's Chase for Net-Zero?
07 June 2021 – by Viktor Tachev
The goals of countries in Asia to achieve net-zero by 2050 will reshape the regional energy stage. While these pledges still remain on paper (except for Bhutan), there is no doubt that they will soon materialize. This provides investors with a great opportunity to join the carbon neutrality race in Asia and reap the rewards. Some of the world's leading investors and energy developers have already penetrated the market, and are now in a great position to empower Asia's sustainable future.
The Capital Driving the Net-Zero Race in Asia
The latest study by the Asia Investor Group on Climate Change (AIGCC) finds that there is an increased investor appetite for climate solutions in Asia from emerging and developed markets investors. According to the report, over 90% of the surveyed investors are now looking to deploy climate-aligned investments into their portfolios. This marks between a 20% and 30% jump from the year before.
The study also finds that over 70% of the respondents are currently implementing climate-aligned strategies. This is up from less than 30% in 2019. Close to 80% of the investors in equities are conducting in-depth carbon footprint analysis, compared to only 19% the year before.
According to IEA, the majority of the investment in electricity networks in Southeast Asia is financed by public funds.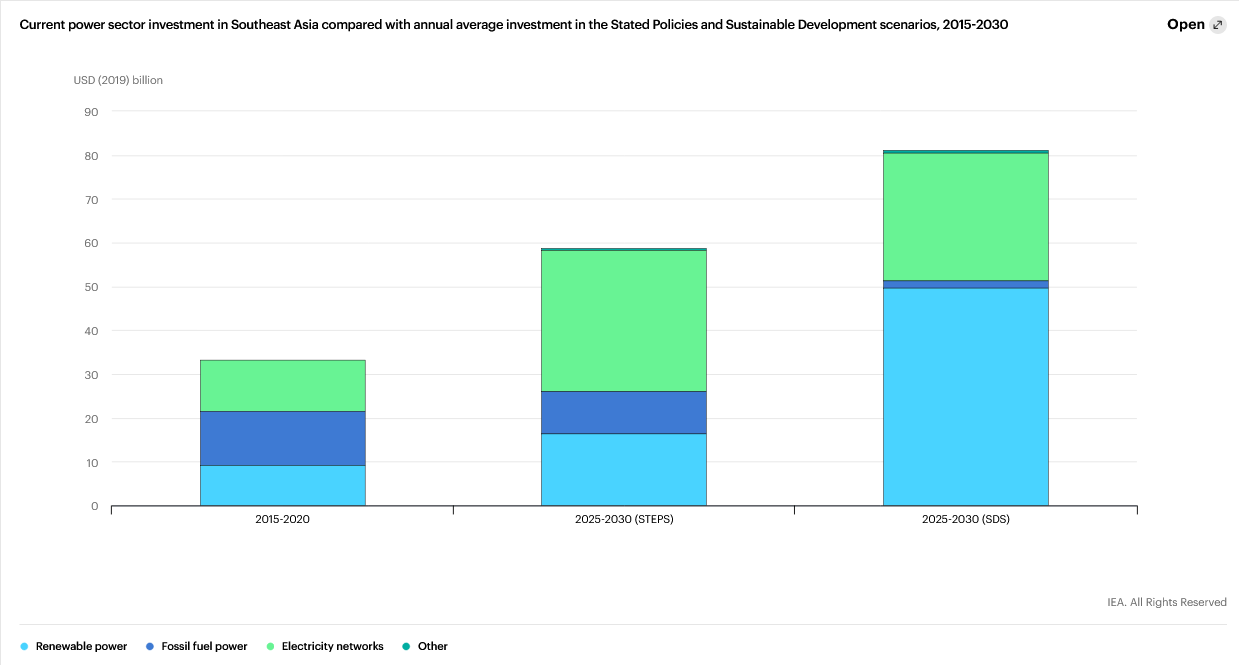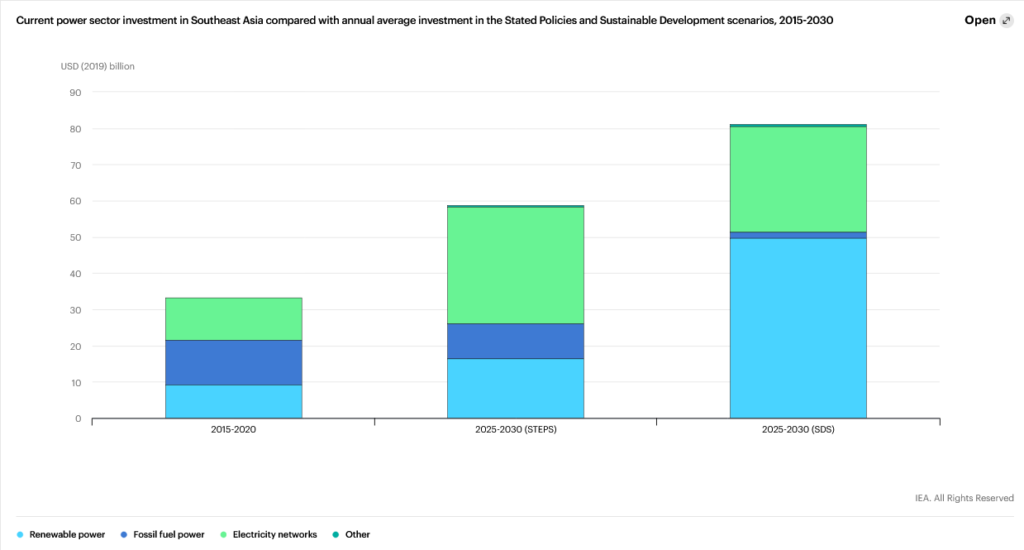 So far, this has proven insufficient. However, the growing need for funds and the high-profit potential of the niche have already started to attract private investments.
Major Wall Street players back Asia's net-zero journey
A major attestation of Asia's unrivalled renewable energy potential is the increasing capital inflow from hedge funds in renewable energy companies in the region. According to Bloomberg, Asia's fund managers who have seized the solar energy opportunities, for example, have managed to return over 30%, compared to the 9.5% for the global funds.
If some of the best performing hedge funds in the world recognize Asia's clean energy and net zero emissions potential, then we have all means to believe the profits are there for the taking.
But Asia's net-zero carbon emissions perspectives attract not only hedge funds. As of January 2021, BlackRock has 162 Asia-Pacific funds and back some of the region's leading companies. JP Morgan is also increasing its efforts in recognizing emerging trends and opportunities in the clean energy niche in Asia. Armstrong Management, Partners Group, InfraCo Asia are other notable investors in the Asian scene. Start-up accelerators, angel investors, and venture capital funds are also actively participating in the renewable energy boom on the continent.
The Opportunities Going Forward
You may wonder why a bank that has long been known to support the coal industry is shifting to renewables from coal fired power. First, a financial institution of this stature would not want to be associated with the environmental and reputational risks (learn more in our dedicated article), resulting from fossil fuel investments in a world, marching towards sustainability, pioneered by the paris agreement.
But there is more to it. Financial institutions are always looking for high-growth opportunities in the first place. And renewables prove to be exactly that, having consistently beaten fossil fuels by a margin.
According to a report by the Centre for Climate Finance at Imperial College Business School and the International Energy Agency, since 2011, renewable power has generated over 7 times higher total return (422.7%) than fossil fuels (59%). Furthermore, the superior return goes hand-in-hand with lower volatility. According to statistics, over the past decade, 60% of the sustainable funds have outperformed their peers, the market included.
From equity investments in on-grid solar, wind, or hydropower projects, to innovative technologies development, waste-to-energy processing solutions, infrastructure optimization, and more – the investors in Asia's net-zero future have tons of opportunities to choose from.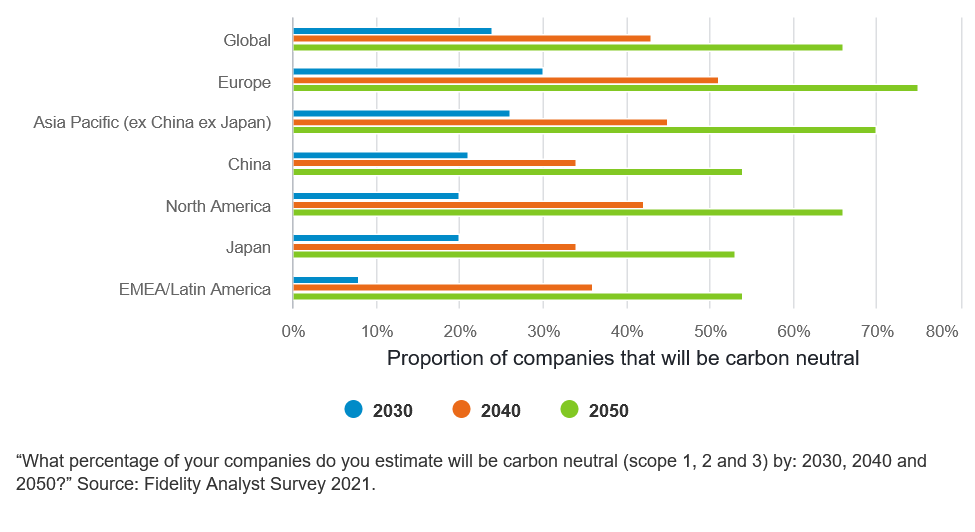 Ambitious net-zero declarations from the corporate world
According to Fidelity's most recent survey, Asia's emerging market businesses are rivalling Europe in terms of carbon neutrality goals. As of May 2021, 34 companies with a total market cap of $3.2tn are participating in the Climate Action 100+ initiative. Among these are fossil fuel giants like SinoPec, the China National Offshore Oil Corporation, PetroChina, and more.
The World Bank's Ease of Doing Business database reveals that Asia is home to some of the best new business environments.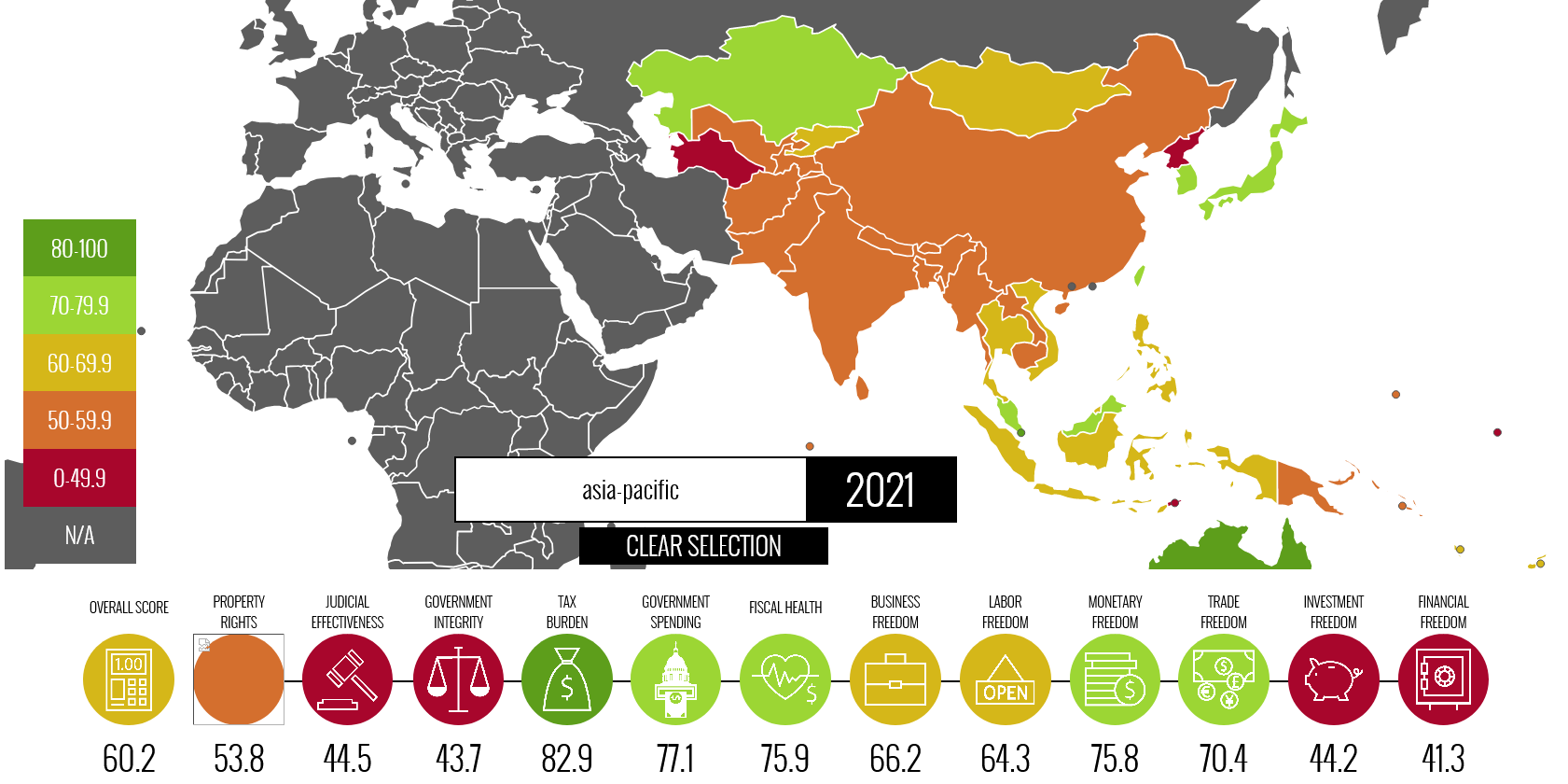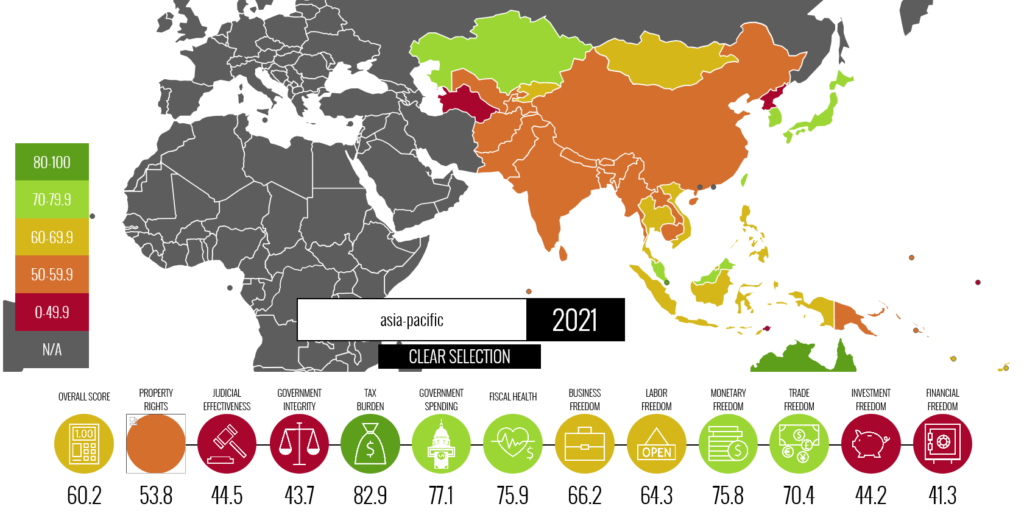 The 2021 Index of Economic Freedom platform also echoes the conclusions. While challenges still remain, some countries in Southeast Asia prove to be a great place for investment projects to flourish.
Furthermore, governments of many countries in the region have already pledged to revive the pandemic-hit economies by accelerating renewable energy investments. Paired with the fact that the cost curve of renewables in the last couple of years decreased dramatically, this puts the continent in the position to establish itself as the cradle of innovation and economic progress come 2050.
Conclusion
Renewable energy investments are booming all across the world. As a result, Bloomberg estimates that renewable energy will account for over 55% of the global total installed capacity by 2030 and 74% by 2050.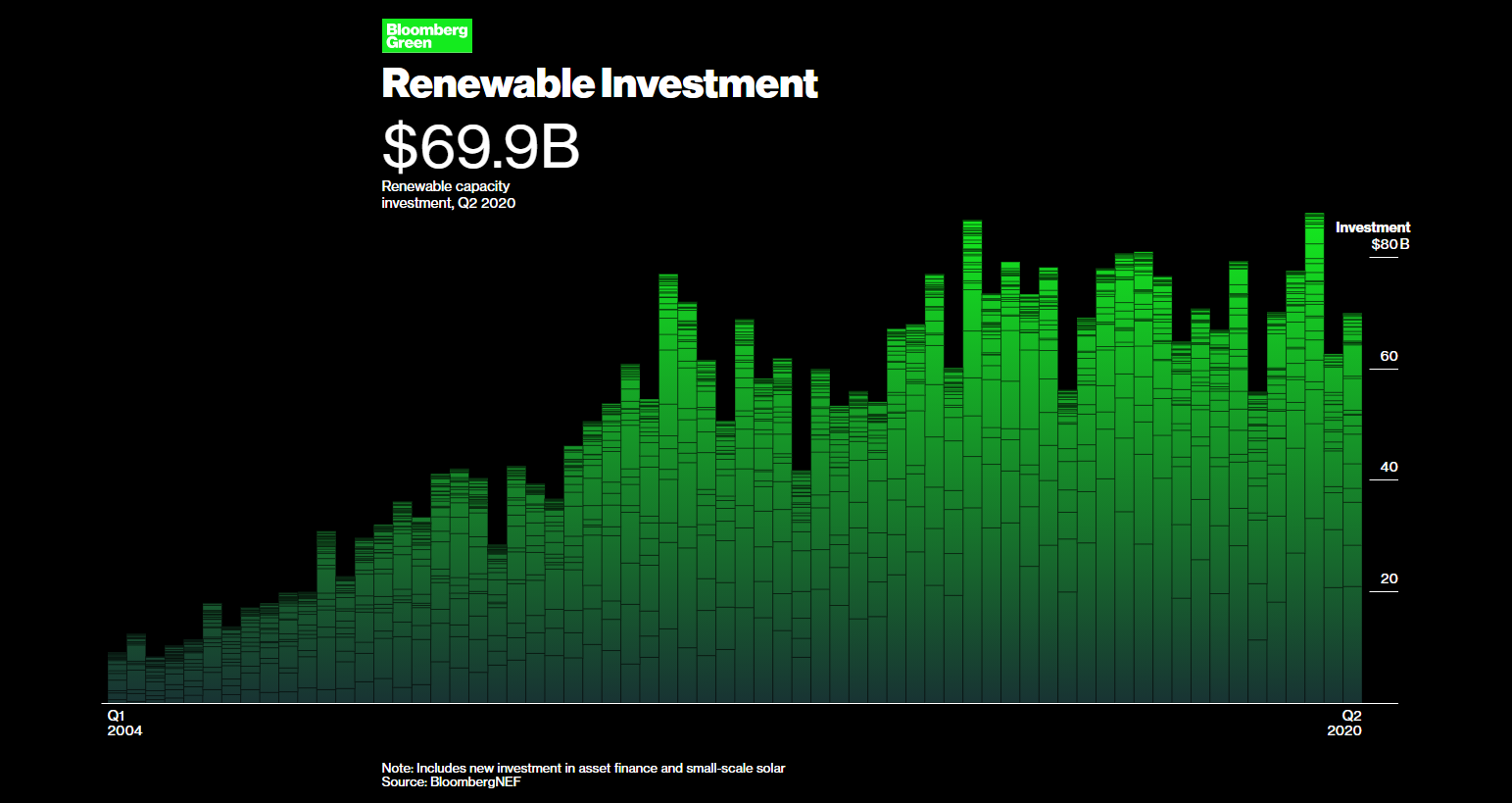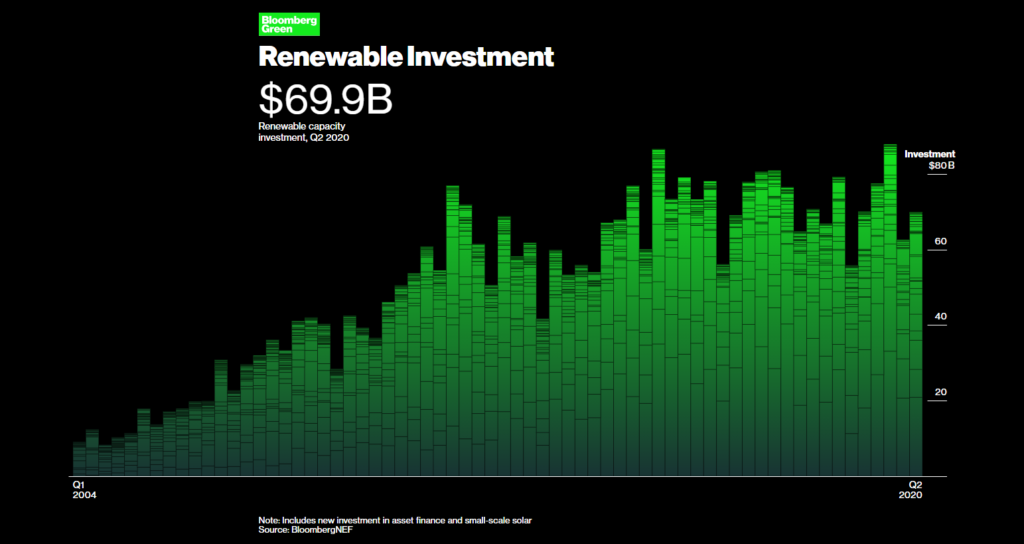 The sector is will be the fastest-growing source of energy over the next two decades.
Timing, however, is key. The market is still in its infancy, which makes it suitable for early entry. However, the clock is ticking and with each day gone by, its potential gets more significant recognition. The best moment to capitalize on Asia's unrivalled potential was yesterday. The second best is today.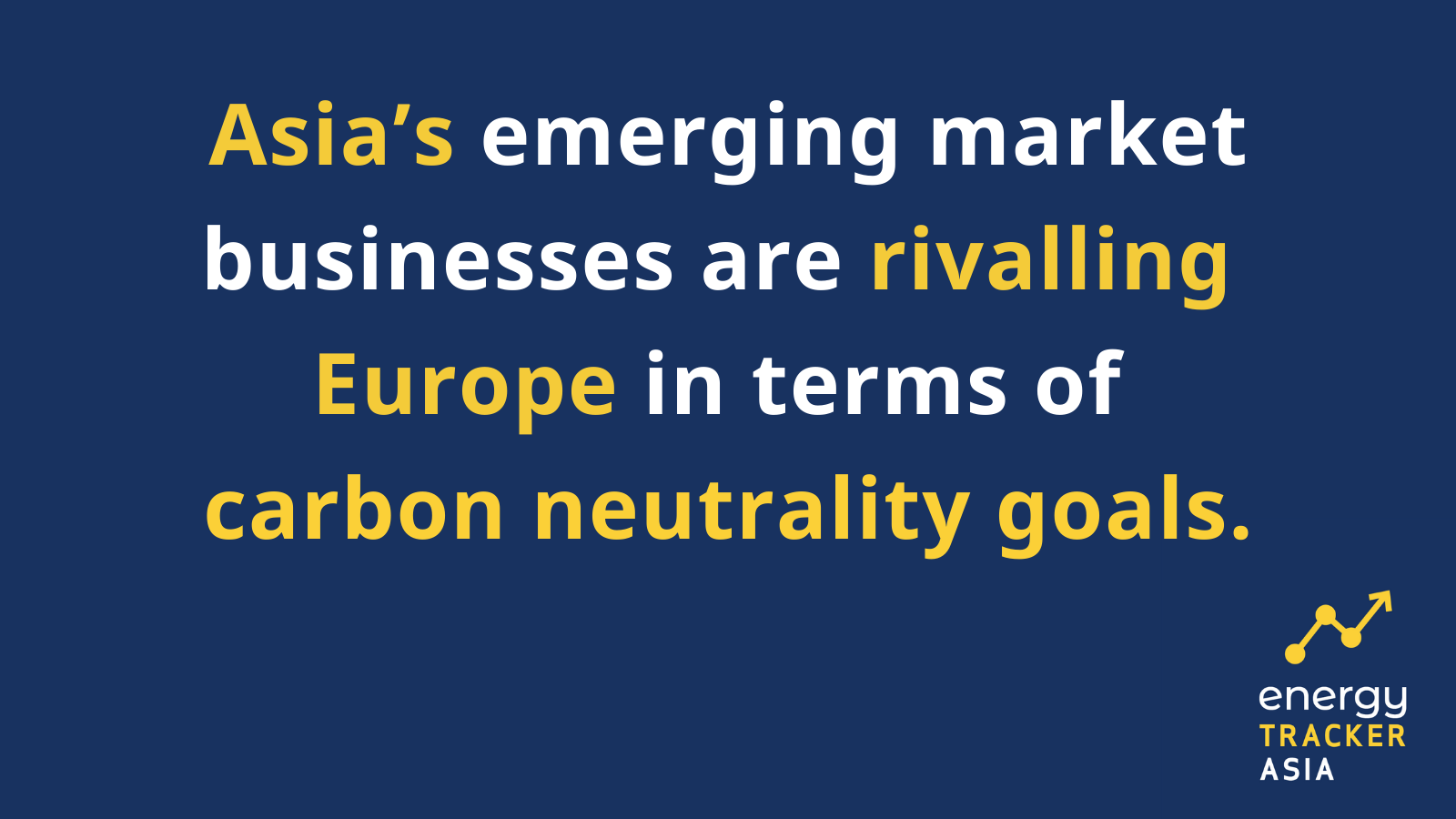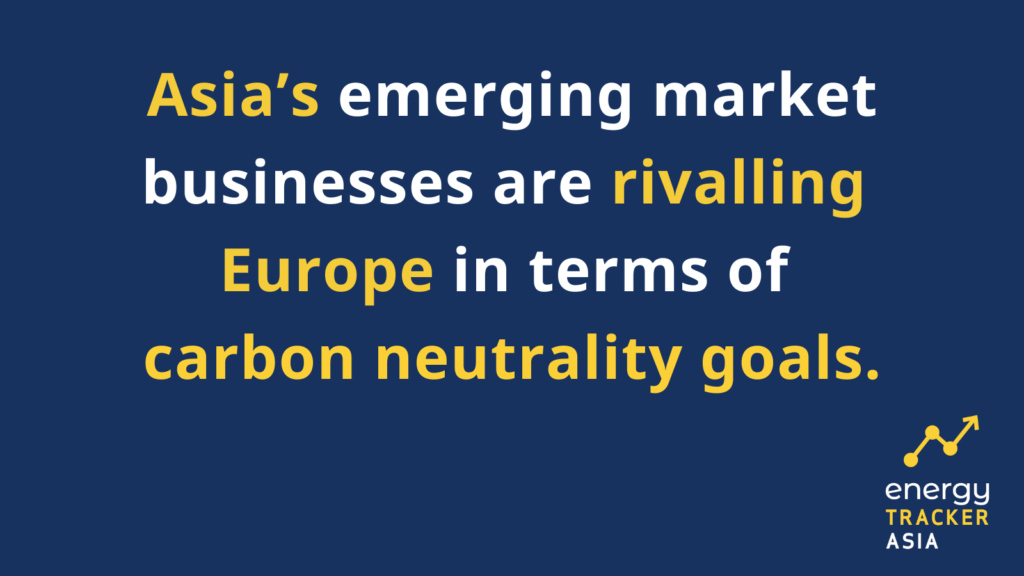 by Viktor Tachev
Viktor has years of experience in financial markets and energy finance, working as a marketing consultant and content creator for leading institutions, NGOs, and tech startups. He is a regular contributor to knowledge hubs and magazines, tackling the latest trends in sustainability and green energy.
Read more