Renewable Energy Investment Trends in Asian Markets
15 April 2021 – by Eric Koons
Last updated on 07 February 2023
Current Renewable Energy Trends in Asia
Global energy demands are on the rise, with some markets more prepared for rapid change than others. Along with this rise in energy demand comes increased investment opportunity for renewable energy infrastructure. Asia is one of the fastest-growing global regions, both socially and economically, and with growth comes the demand for energy and resources. While overall energy demands are steadily increasing across the continent, some Asian countries are opening doors to the renewable energy sector more than others.
China is on track to provide upward of 20% of its total energy with renewables in 2030, while projections show India doubling their annual renewable energy additions in 2021. Southeast Asia, in particular, shows the most significant growth in demand for electricity, with Indonesia, Vietnam, Thailand, and Malaysia accounting for over 80% of ASEAN energy consumption. These markets offer the most room for increased production, and lenders are beginning to recognize the opportunity for profitable renewable energy investment.
Opportunity for Investment in Renewable Energy
In Southeast Asia, regional energy consumption has soared over the past 20 years – exceeding a 6% average annual growth trend. Various factors have driven the change, but population growth coupled with a higher socio-economic standard of living has made things like in-home air conditioning, appliances, and goods and services much more accessible to the average family. With such booming economies, the region's demand for renewable energy investment is in full-swing, with wind energy standing at the front line. The following 2019 data provides a bit of background on the diversity of renewable energy trends in the region:
In Taiwan, the first three tidal energy arrays received financing last year, setting up a potentially profitable future for the country with tidal and wind energy. These offshore energy production methods are standard in eastern Asia, which creates a hopeful outlook for the future of renewable energy investment in the East.
China is by far the world's largest employer in the solar industry, providing 59% of all solar related jobs. And in 2020, Vietnam and Malaysia became the world's 6th and 7th largest employers in the solar industry, respectively. The increasing employment rate in renewable energy positions shows a promising future for the region.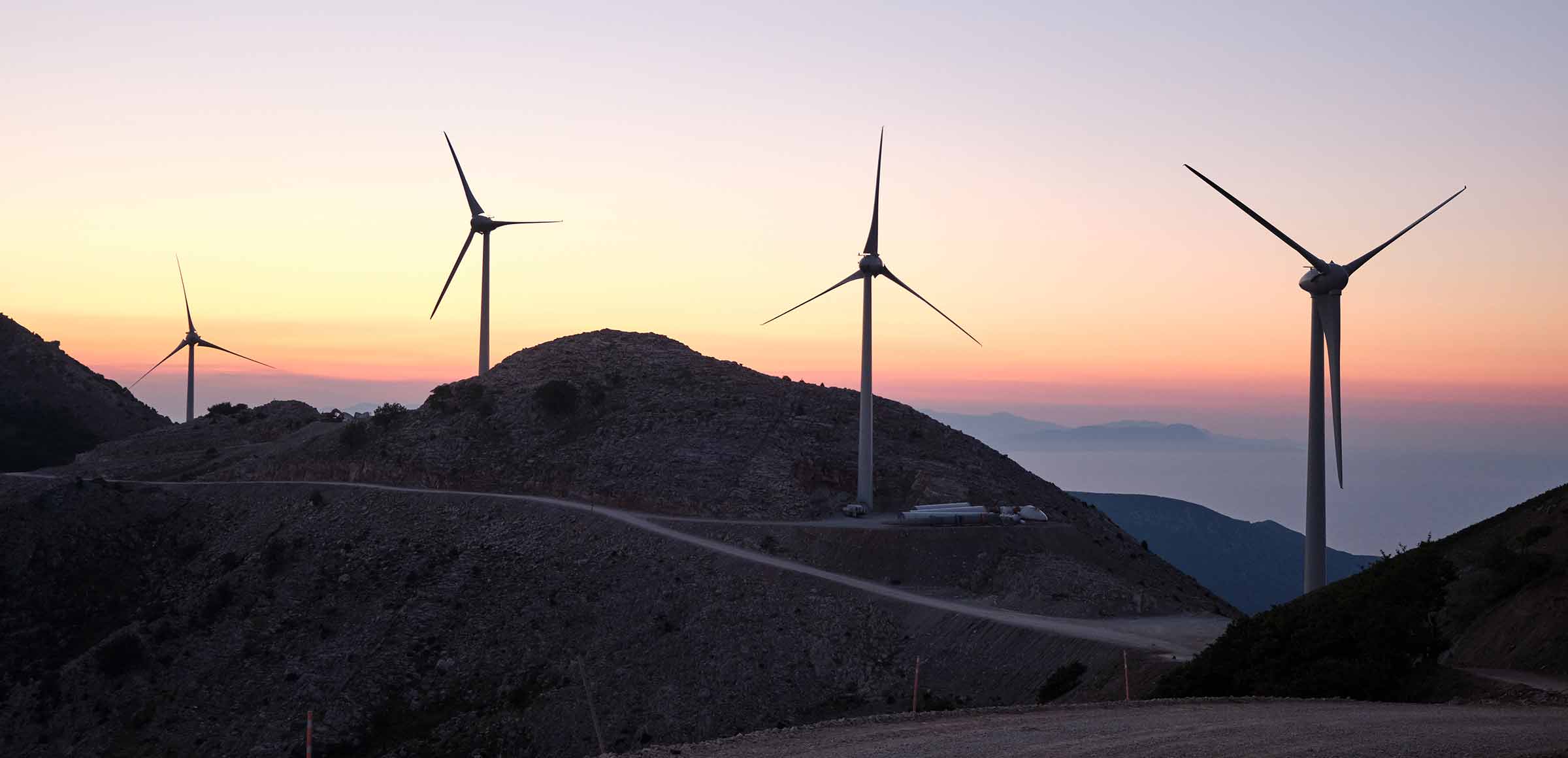 Renewable Energy Trends in the West
While developed nations still hold most of the world's wealth, localized renewable energy investment remains low. In 2019, 13 developed countries had a renewable investment cap of USD $1 billion or more, and only six of those countries' budgets exceeded USD $5 billion. While the investment margins are low, totals increased by 2% from 2018 data. Of the developed nations considered, the US and Japan continue to lead renewable investments – although at a relatively low pace
Asia vs. USA
So how does Asia stack up with the US in terms of potential and investment?
Asia has the potential (and is expected) to become the world's leader in renewable wind energy by mid-century, accounting for over 50% of the world's onshore wind power capacity. To do this investment in the industry will be vital. The US is projected to cover just 23% of the world's wind power installations by the same year – this is assuming, of course, that global investment remains at a relatively similar rate as it is now. To reach these goals, global onshore wind investment would need to increase from USD $67 billion (today) to over USD $211 billion in 2050. Similarly, offshore wind investment would need to grow from $19 billion to around $100 billion.
Between 1995 and 2020, energy consumption in Southeast Asia more than doubled, growing at an average rate of over 3.3% annually. The highest consumption came from the Industry, Transport, and Residential sectors. These have fueled the economic growth that has allowed for a much higher standard of living in the region. While fossil fuels accounted for more than half of that energy supply, the majority came from natural gases, and 16% came from renewable hydropower. With the newly emerging economies, the region's energy demand is expected to grow by more than 4% annually over the next 15 years. Further, with all ASEAN countries being members of the 2015 Paris Agreement, pressures to diversify energy production will be high – opening up various sectors to profitable renewable energy investment.
A Developing Renewable & Green Energy Market In Asia
Whether private, government or public, energy investment data has shown a promising and profitable trend for future Asian renewable markets. As technology and science continue to improve, innovation will drive down energy costs, further advancing the motivation for renewable investment. While these renewable energy trends are promising, government initiatives and incentives will be imperative to continue them. Luckily, many countries are past the days of ignoring science and denying the human implications surrounding environmental health, as seen with the global commitment to the Paris Agreement.
by Eric Koons
Eric is a passionate environmental advocate that believes renewable energy is a key piece in meeting the world's growing energy demands. He received an environmental science degree from the University of California and has worked to promote environmentally and socially sustainable practices since. Eric's expertise extends across the environmental field, yet he maintains a strong focus on renewable energy. His work has been featured by leading environmental organizations, such as World Resources Institute and Hitachi ABB Power Grids.
Read more