Oil and Gas in Asia – Current State and What Lies Ahead for the Industry
22 June 2022 – by Viktor Tachev
Asia is the largest threat to global net-zero goals due to a single factor – the energy domination from fossil fuels. The oil and gas industry in Asia is a major factor if carbon emissions are to be tackled.
Oil and Gas Industry Outlook in Asia
There has been a notable increase in oil and gas use over the last four decades in Asia. It accounts for a huge portion of the total energy mix and supply.
Even so, compared to the rest of the globe, oil and gas in Asia's power mix is still small. The region compensates for this with coal, making over half its power generation. However, forecasts show that consumption trends for oil and gas in Asia will soar.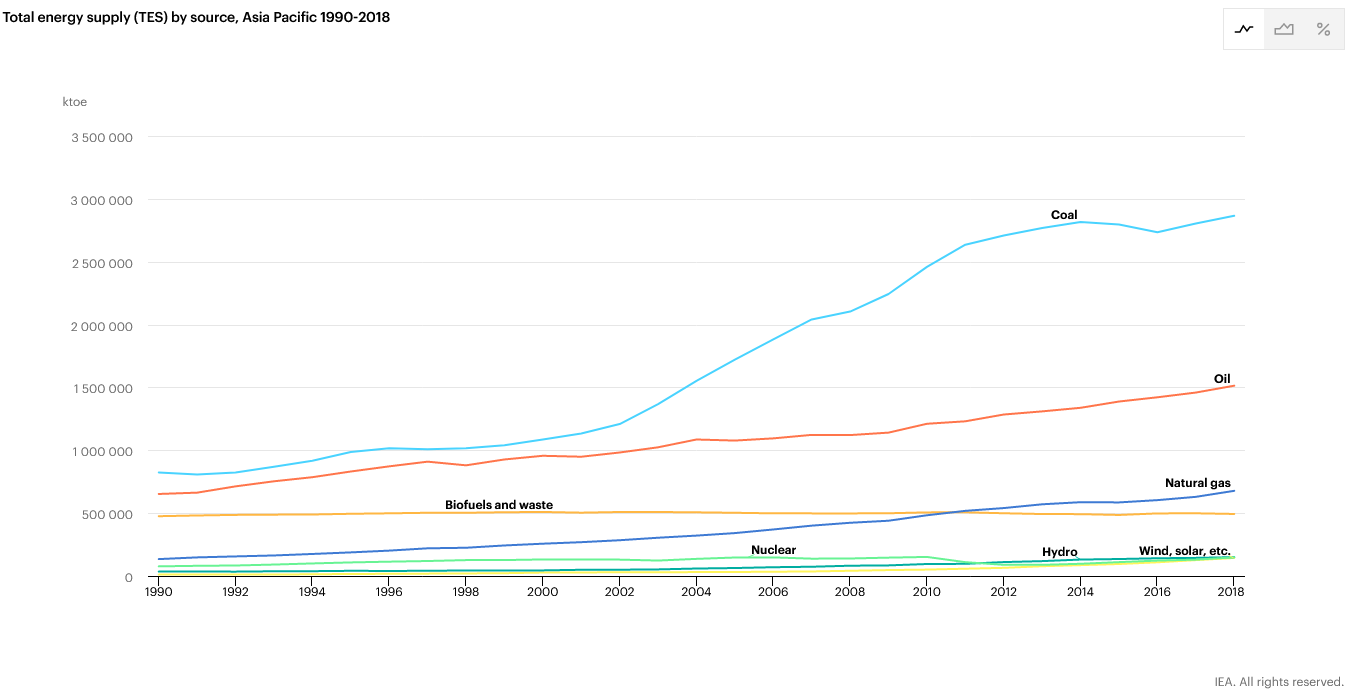 Oil and Gas in Asia and Its Future Production
Asia is behind the rest of the world when it comes to phasing out fossil fuels. However, this does not make the continent less important in the clean energy transition. On the contrary, according to the International Energy Agency (IEA), the expected increase in energy demand in Asia will be a key driver and a proxy for global energy trends over the next 20 years.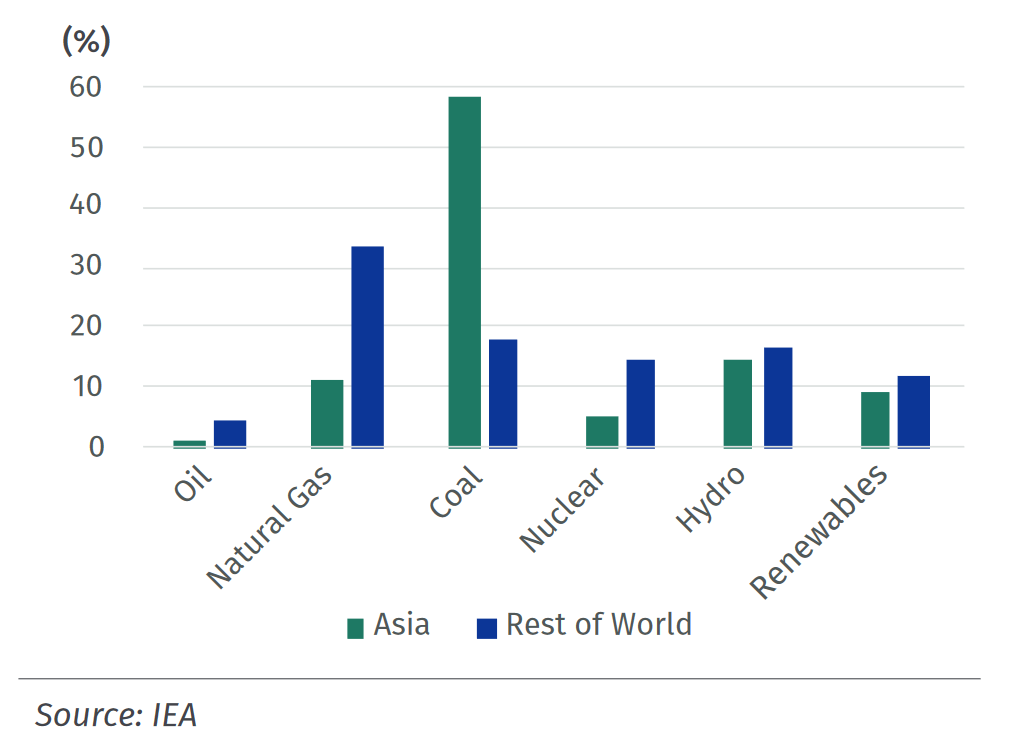 Short and Medium-term Forecasts
For oil, an International Energy Outlook report projects that refineries throughout Asia will increase by 60% by 2050. The IEA expects oil demand in Asia to rise by 9 million barrels per day by 2040. Today, 6.5 million barrels are consumed per day. Additionally, liquefied natural gas' (LNG) growth will rise. This is especially so in China and other developing countries in Asia, as they view it as a "transitional" fuel.
According to GlobalData's report, Southeast Asian countries will launch a total of 54 oil and gas projects by 2025. Together, they would represent about 223,000 barrels per day of crude production. Followed by about 8.1 billion cubic feet per day of gas production by 2025.
Long-term Forecasts for the Oil and Gas Sector
In the long-term, oil and gas is likely to face the same challenges as coal, as the globe transitions to clean energy. At best, they will be reduced to supplementary energy forms in a net-zero world.
Crucially, however, it is important to consider the pace at which this will happen. The easiest method to assess this can be drawn from how coal has fallen out of favour recently. Coal's consumption has peaked globally and is increasingly discouraged across Asia and the globe. Agreements and alliances such as those that occurred at COP26 are a case in point.
Asia's Reserves – How Long Will They Last?
How long oil and gas reserves will last will be dependent on demand. For natural gas, this may lay far in the future, as many Asian countries see it as a transitional fuel. However, this strategy will not be in line with many net-zero goals in Asia by 2030.
Yet, even when the oil and gas demand peaks, it will not be sudden. It may, like coal, plateau at near-record levels before spiralling down.
What Does This Mean for Investors?
Oil and gas will not disappear overnight, such a drastic transition will take time. Investors still have time to think about whether investment strategies need refocusing. Similar to coal today, once fossil fuels' demand peaks, investors in oil and gas may face the risk of portfolios holding stranded assets. Additionally, reputational risks from investments in fossil fuels are challenging to dispel.
However, many investors will not wait for the tipping point. According to BlackRock, Asia is tipped to become a renewable energy leader, suggesting it will account for over half of the world's electricity generation by 2030. Furthermore, the asset management firm expects the region to lead investment activity in the next decade.
Fossil Fuel Companies Looking to Renewables
Even oil and gas industry leaders like BP, Shell and Eni are planning to back the renewable energy. Adding to this, the Oil and Gas Climate Initiative set aside USD 1 billion to support the shift to lowering carbon emissions.
The consulting firm, McKinsey considers the market dynamics in the oil and gas sector as a pivotal moment for companies to improve their business models. Including strengthening their reputational resilience and repositioning themselves to take advantage of the accelerating low-carbon transition.
Renewables vs Gas Industry Outlook
The oil and gas industry is bracing for change, yet it will remain a part of Asia's energy mix for the short-term. However, the challenges the industry faces are significant and include public opposition, skeptical shareholders and clean energy policy. For Asia to decarbonise successfully, though, clean energy and a move away from oil and gas must be a priority.
Yet, as Asia imports more oil and gas, it threatens its own net-zero goals and energy independence. According to the IEA, Southeast Asia alone risks facing an annual energy trade deficit of over USD 300 billion by 2040. High energy costs aside, the increased dependence on oil and gas imports also creates energy security concerns.
For now, the oil and gas industry has breathing space, but as clean energy ramps up across the region eating into oil and gas' energy share that space will quickly disappear.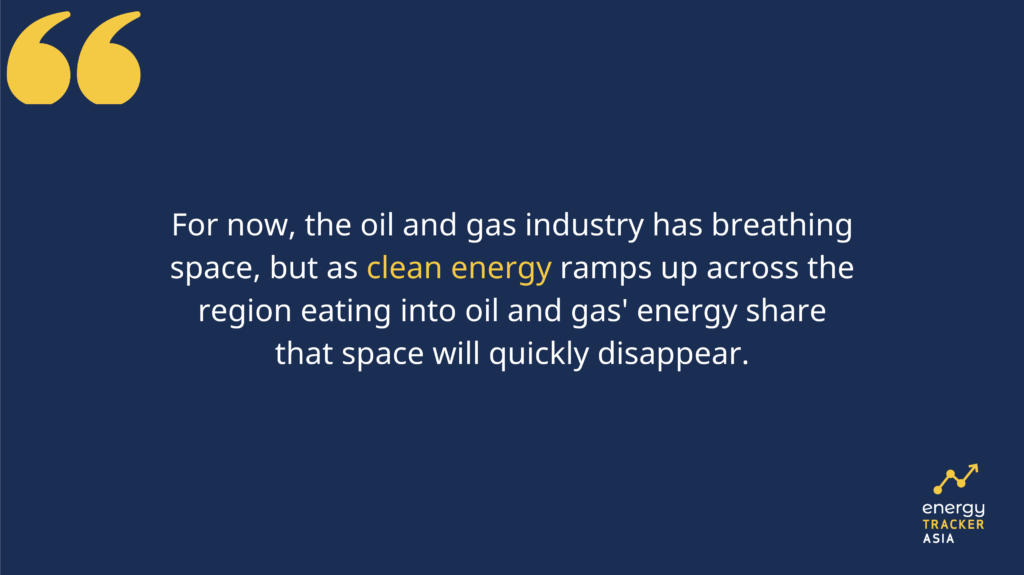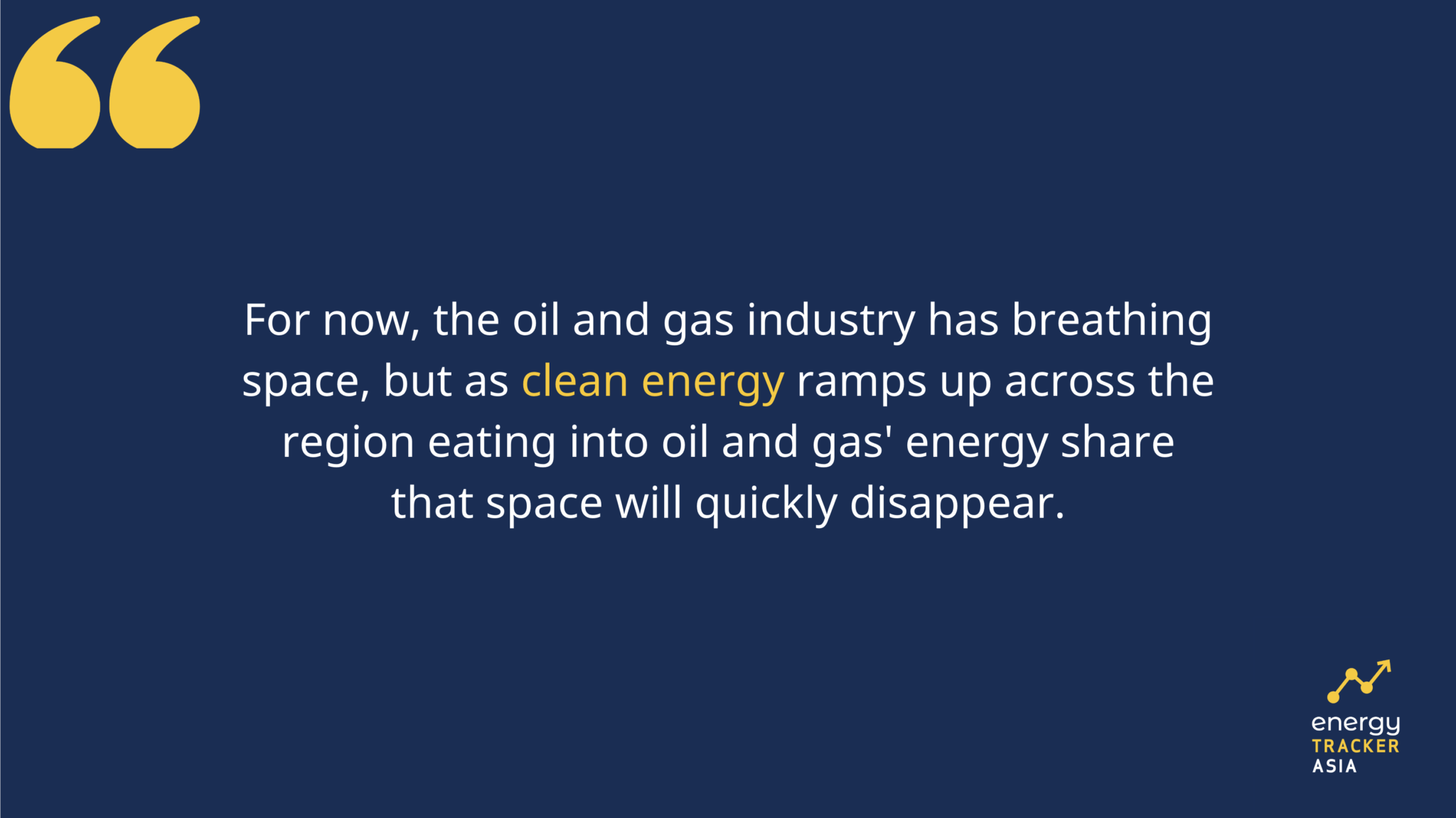 by Viktor Tachev
Viktor has years of experience in financial markets and energy finance, working as a marketing consultant and content creator for leading institutions, NGOs, and tech startups. He is a regular contributor to knowledge hubs and magazines, tackling the latest trends in sustainability and green energy.
Read more