Cheap Green Hydrogen and its Impacts on Asia's Oil and Gas Industry
In the wake of the green hydrogen announcements at COP 26 and the global targets for significantly lower production costs, the fuel's chances to play a major role in the energy transition are bigger than ever. This puts the oil and gas industry at a crossroads. The next step will determine its future.
08 November 2021 – by Viktor Tachev
Last updated on 06 December 2021
Much has been said about the trouble in decarbonising sectors like shipping and aviation, but is green hydrogen the missing link? So far, the highest hurdle for green hydrogen has been cost. But with technological improvements and private and public initiatives, widespread green hydrogen is closer than ever.
Green Hydrogens Costs – So Far
The most significant cost related to green hydrogen production today comes from production using renewable energy. Its counterparts, grey and blue hydrogen, fare better but are fossil fuel-based. According to the International Energy Agency (IEA), the costs of grey hydrogen from gas ranges between USD 0.5 and 1.7 per kg, with blue hydrogen sitting at USD 1 to 2 per kg. Green hydrogen doesn't fare so well, costing about USD 3 to 8 per kg using renewable energy.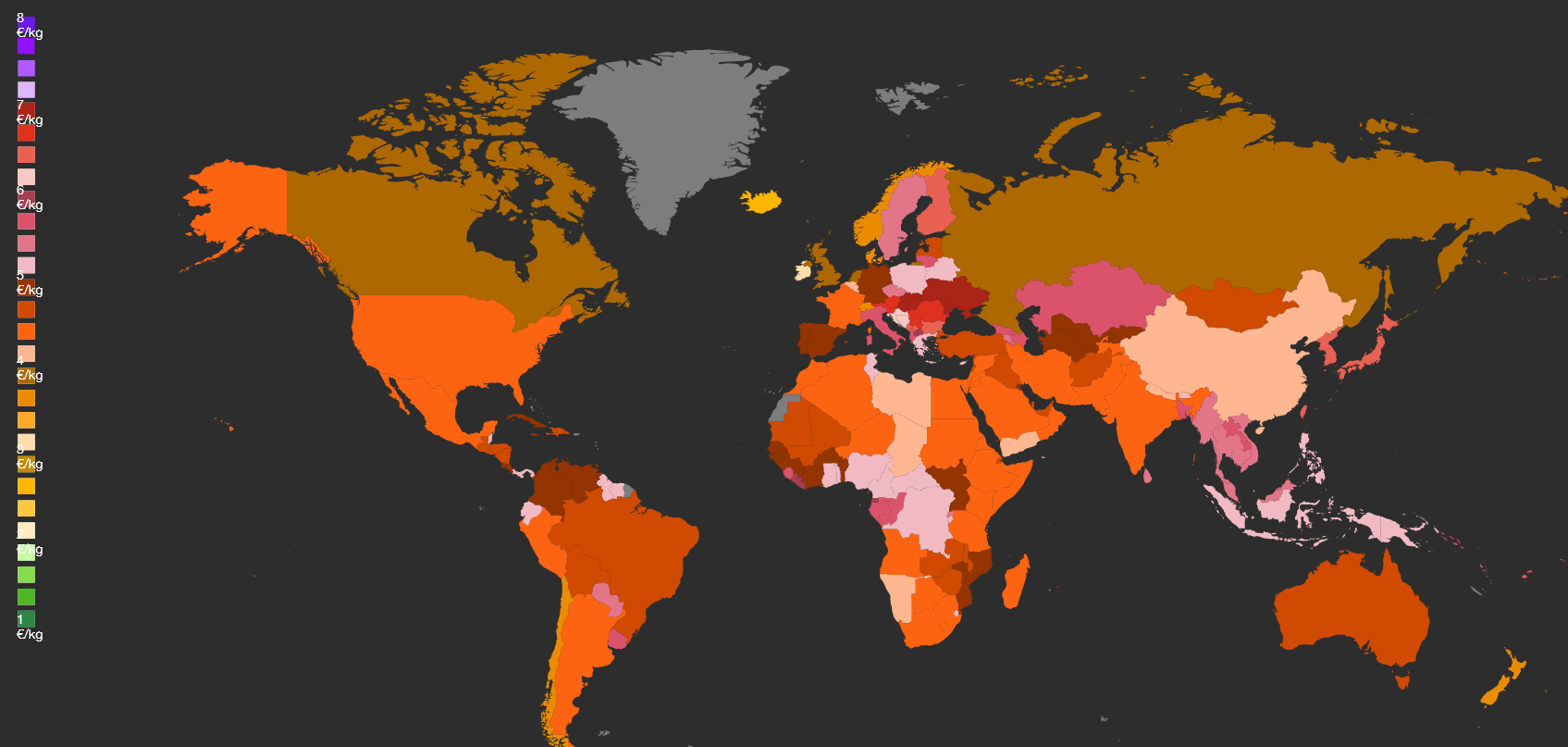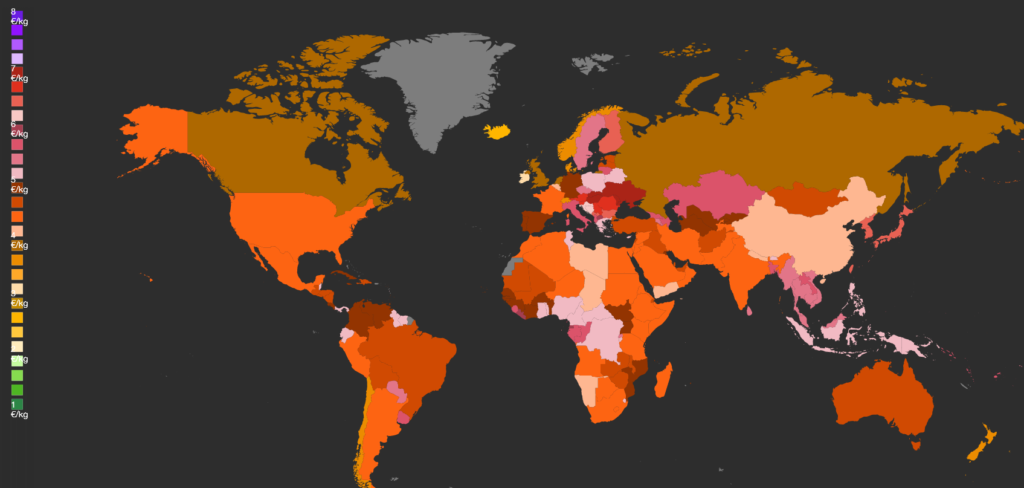 Green Hydrogen Can Compete
For green hydrogen to become competitive against fossil fuels, analysts suggest its costs must tumble to USD 2 or 2.5 per kg by 2030. This goal, it seems, is not unrealistic.
Nel, a Norwegian zero-emissions hydrogen technology company, aims to churn out green hydrogen for USD 1.5 per kg by 2025. Petronas, the Malaysian oil and gas giant, reckons it can drag costs down to USD 1 to 2 per kg. Even the U.S. Department of Energy unveiled a green hydrogen plan they think will cut costs by 80% to USD 1 per kg in a decade.
These cost trends and plans indicate that clean hydrogen from renewable energy is indeed within reach. This would displace and be cheaper than grey hydrogen, even without carbon pricing.
What is Enabling Cheaper Green Hydrogen
The COP 26 Announcements
Recently, at COP26 in Glasgow, green hydrogen roused much discussion about its role in decarbonising challenging sectors.
The Green Hydrogen Catapult, a global coalition that aims to scale green hydrogen, announced plans to develop 45 GW of electrolysers by 2026. They say that if green hydrogen's costs fall to USD 2 per kg, production could soar by 50 times. This followed several other initiatives related to green hydrogen using COP26 as their launch platform. The Africa Green Hydrogen Alliance, LatAm Green Hydrogen Alliance, and a global Green Hydrogen Standard aim to boost its name and production capacities.
The IEA and the World Economic Forum released their "Enabling Measures Roadmaps for Green Hydrogen" to aid countries in upping their green hydrogen ambitions. The path, they suggest, will empower decision-makers to prioritise policy that accelerates clean hydrogen development.
The UN's Guiding Principles for Clean Hydrogen
Earlier this year, the United Nations convened seven guiding principles for clean hydrogen deployment. The principles hope to support discussions surrounding the development of green hydrogen with all members of society. This would work in concert with streamlining production and anchor policy and business strategies to speed up decarbonisation across global economies.
Research, Innovation, and Growing Investments
The advancement of technology is also playing a part. With advances in fuel-cell technology, national development strategies, and economies of scale, the cost of electrolysis fell by 50% in five years. This is partly thanks to over USD 130 billion of investment flowing globally and potentially reaching USD 500 billion by 2030.
Today, Europe accounts for 50% of new hydrogen products, with China, India and the U.S. catching up. Globally, production capacities could balloon to 7 million tonnes per year in a decade.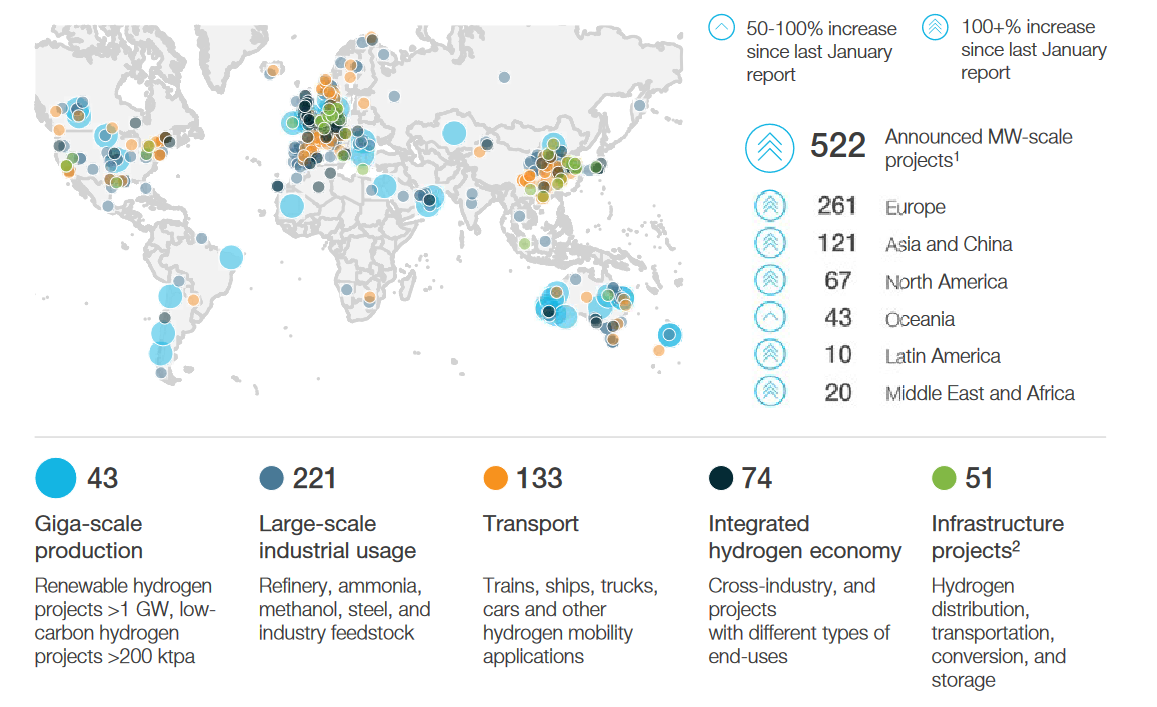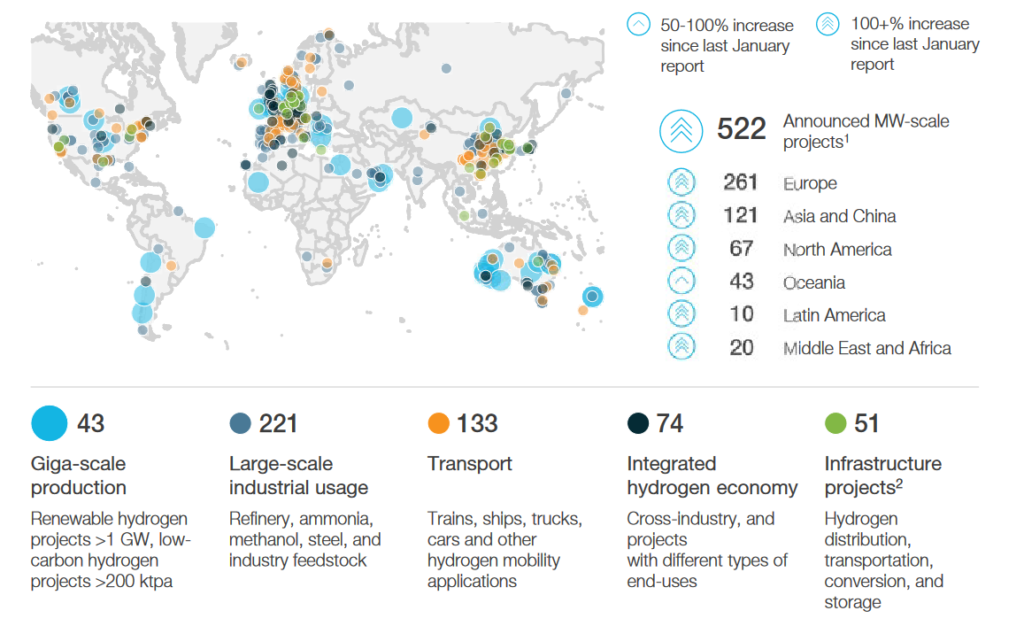 What Cheap Green Hydrogen Means for Asia's Oil and Gas Industry
While oil and gas have played central roles in Asia's energy supply, momentum isn't on their side. Coal has already seen its fate consigned to history, with oil and gas on a similar trajectory.
Oil and gas aren't viable options as the world competes against climate change's impacts and reducing CO2 emissions. Green hydrogen, however, seems to be the ticket countries have been looking for to decarbonise industries such as aviation and shipping.
If COP26 has shown anything, it is that the shift from oil and gas to green hydrogen is well underway and is a cornerstone to decarbonisation. The benefits, when cost-competitive, can't be ignored, from being cheaper to carbon-free. Asia's oil and gas industry still has time to invest in green hydrogen's development across the continent; otherwise, it risks following coal out the backdoor.
by Viktor Tachev
Viktor has years of experience in financial markets and energy finance, working as a marketing consultant and content creator for leading institutions, NGOs, and tech startups. He is a regular contributor to knowledge hubs and magazines, tackling the latest trends in sustainability and green energy.
Read more