Chinese Banks – Fossil Fuels Projects They Are Funding
Chinese banks continue to fund fossil fuel projects despite national carbon neutral goals. (South China Morning Post)
16 June 2021 – by Eric Koons
Last updated on 22 July 2021
We recently discussed how Chinese banks were risking their reputation with investments in coal. As we may well know by now, China's recently released 14th five-year plan (14th FYP) contains defined targets for CO2 reduction and renewable energy production. This is in line with their 2060 goal of carbon neutrality and is some of the first action the government has made since officially announcing the goal in mid-2020. However, Chinese banks haven't yet fully put their support behind the plan and are still funding major fossil fuels projects around the world. These projects span several continents and combined, account for billions of dollars.
Industrial and Commercial Bank Investments
On the other side, large banks are slow moving and typically make long-term investments. Many of the fossil fuels projects they are funding likely have been in the works for multiple years, well before the national carbon neutral goal was announced. Now that they are financially committed, it may not be economically feasible to pull out.
The History of Chinese Banks- Fossil Fuels Funding
While it may be challenging for Chinese banks to immediately align with China's carbon neutrality pledge, they should have a much larger framework to handle the transition than they do.
For years it has been apparent the Chinese government is heading towards an energy future built on renewable energy. Each of the FYPs, since 2006, has added new renewable energy targets and emissions goals. Chinese banks knew this transition would come yet have not actively prepared for it, which now leaves them a step behind.
Renewable Energy Projects and Fossil Fuel Investment
Instead of reallocating funding towards renewable energy projects, Chinese banks continues to distribute funding to fossil fuels projects. The four largest investors in coal mining and power between 2016 and 2019 were Chinese banks. During this period, the four banks invested more than $100 billion combined in coal projects.
Such large, long-term investments in fossil fuels projects means Chinese banks are forced to remain in the sector. This creates the risk of stranded assets and less capital to allocate towards the rapidly growing renewable energy industry.
Coal Investment in Other Countries with Carbon Neutral Pledges
Similar energy transitions are underway in several other Asian countries. Yet unlike in China, local banks have started to announce their support for the goals.
In October, South Korea announced a 2050 carbon neutral goal. Soon after, one of the major four banks in the country, KB Financial Group, said it would stop financing new coal projects. Similarly, Japan's 2050 carbon neutral goal is being backed up by the Japan Bank for International Cooperation (JBIC), which stopped funding all coal projects as of March.
Coal Financing and OCBC Bank
Singapore's goal to cut emission in half by 2050 and be carbon neutral in the second half of the century are being supported by OCBC Bank. This has stepped beyond both KB Financial Group and the JBIC by not only no longer funding coal projects, but actually dropping out of several major coal projects it was already invested in.
Chinese banks however, hold a majority stake in several of these projects.
Major Fossil Fuel Projects Funded by Chinese Banks and Financial Institutions
Major Chinese banks and financial institutions are in involved with a substantial number of controversial projects around the world. These include projects in Vietnam (Vinh Tan 3 power station), Turkey (EMBA Hunutlu Power Station), Indonesia (Bengkulu Power Station), Pakistan (SSRL Thar Coal Block-I Coal Plant), Kenya (Lamu Power Project), and Zimbabwe (Gezhouba Sengwa Coal Plant).
Vietnam: Vinh Tan Coal Fired Power Plants
The Vinh Tan power plants in Vietnam have been plagued by controversy. In January 2020, HSBC announced that it had withdrawn as financial advisor to the project. In February 2021 Mitsubishi announced that it was withdrawing from Vinh Tan 3. This was the first time Mitsubishi has withdrawn from a coal plant project. Yet Chinese banks remain fully invested in the project.
In March 2019 Vietnam's State Audit Agency found that Vinh Tan 1 had violated environmental laws, including discharging cooling water into the sea without approval, poor monitoring of wastewater, and excessive nitrous oxide emissions.
Turkey: EMBA Hunutlu Power Station
The EMBA Hunutlu Power Station in Turkey is also rife with concerns. A recent economic analysis revealed that the initial investment of $1.7 billion has a payback period of 30 years. This is the economic life of the project. If this expands to $2.1 billion the plant cannot pay back the investment during its' economic life.
16 local and national organizations launched the 'Clean Air 4 Adana' campaign to stop the project. More than 20 NGOs have called on Chinese banks to withdraw financial support. They cite environmental damage and a disregard for the 'green' pledge of China's Belt and Road Initiative. On June 11th 2020, a related online petition gained more than 72,000 signatures.
Local Banks Hold the First Mover Advantage in the Chinese Renewables Market
China is the world leader in renewable energy investments, solar panel production, and electric vehicle use. Yet both public and private banks within the country appear to remain hesitant of fully investing in the transition. The Chinese government is creating opportunity, which will continue to expand to countries throughout Asia. Chinese banks hold first mover advantage in a market expected to be worth over USD $3.4 trillion globally by 2030. Not capitalizing on this opportunity is a financial risk in itself.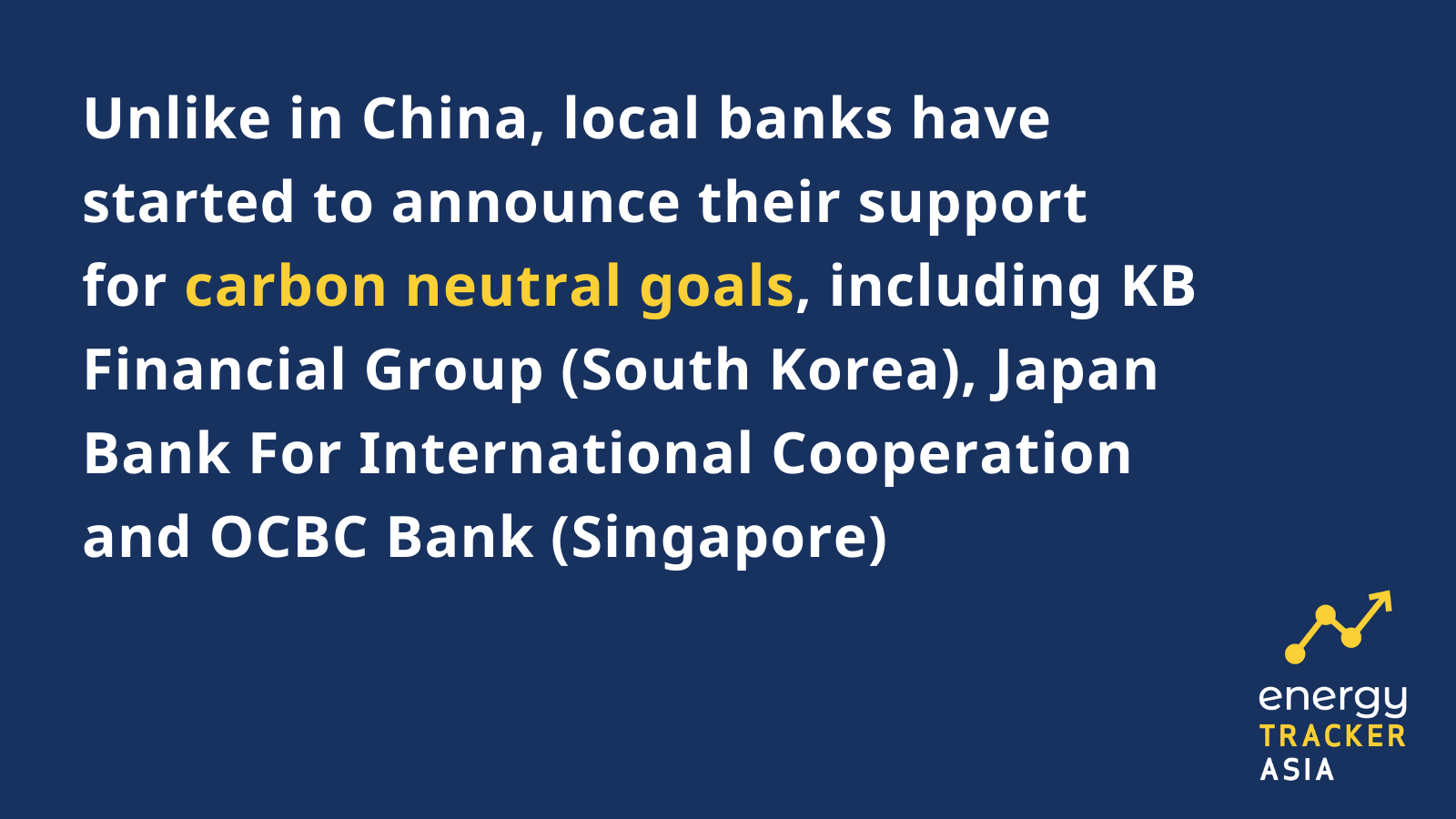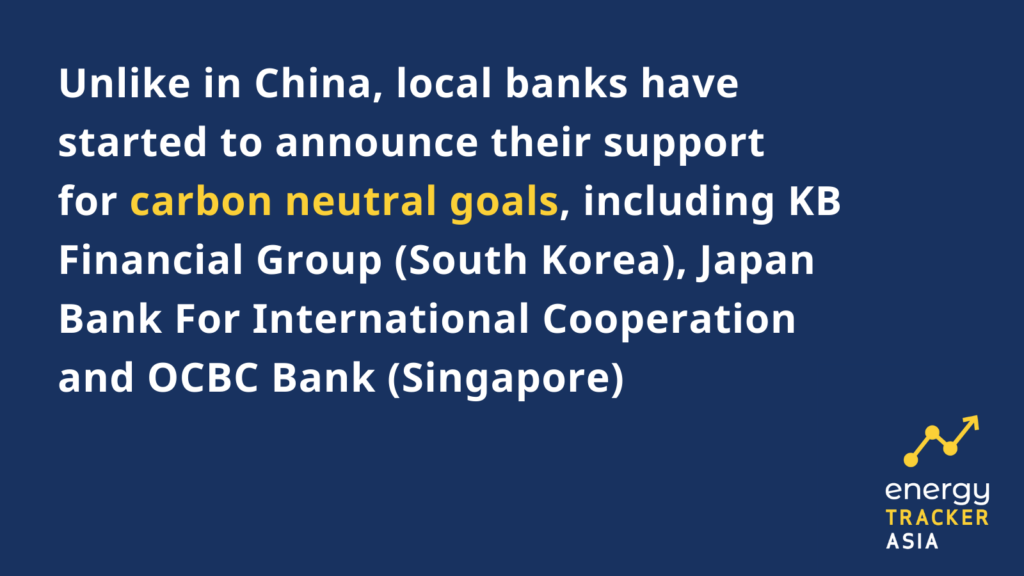 by Eric Koons
Eric is a passionate environmental advocate that believes renewable energy is a key piece in meeting the world's growing energy demands. He received an environmental science degree from the University of California and has worked to promote environmentally and socially sustainable practices since. Eric's expertise extends across the environmental field, yet he maintains a strong focus on renewable energy. His work has been featured by leading environmental organizations, such as World Resources Institute and Hitachi ABB Power Grids.
Read more