Global Economic Recovery after COVID-19 Pandemic – What 2022 Holds for the Energy Market
We sit with experts and stakeholders from all parts of the energy market to discuss what 2021 taught us, how will the global economic recovery continue in 2022 and which will be the decisive factors for the energy market and climate finance in Asia going forward.
03 January 2022 – by Viktor Tachev
Last updated on 18 May 2022
The past year should have been one of economic recovery and global healing. Yet, it was anything but smooth sailing. The COVID-19 pandemic raged on, energy prices soared, and supply chains suffered disruptions. Fortunately, the COP26 conference in Glasgow was a breath of fresh air and a source of much-needed optimism. It is now up to us to take what we learnt during 2021 to make 2022 count.
World Economic Outlook Report by International Monetary Fund (IMF)
According to this report about economic growth issued by International Monetary Fund in October 2021, economic recovery around the globe continues but its momentum has weakened. Due to low economic activity, the world economy is projected to grow " 5.9 per cent in 2021 and 4.9 per cent in 2022."
The Scars of 2021 – Slow Economic Growth in Global Economy, the Ongoing COVID-19 Pandemic and Supply Chains Disruptions
For many, 2021 was another year to forget, with conflicts in the Middle-east and Asia destabilising countries and connected regions. Elsewhere in the world, lockdowns were still commonplace as the globe crawls its way out of the Covid-19 pandemic. The Business sector and labor markets suffered because of this. The number of unemployed workers increased. Retail sales and consumer spending also went down along with private investment. Low economic output was also the result of Covid-19. High inflation and interest rates are expected for a sustained period.
Worse still, though, was the production delays and supply chain disruption. This caused economic chaos from increasing fuel prices to high levels of inflation. As a result, the impacts rippled through the economy and slowed down a prospective economic recovery.
Despite 2020 seeing a 5% drop in CO2 emissions, the past year saw a sharp rebound of emissions close to pre-pandemic level. Between 2019 and 2021, for example, gas emissions increased by 2% and coal emissions by 1%. China and India were the main culprits for this growth.
As a result, the impact of rising emissions further added to the urgency of climate change. The hopes of curbing CO2 emissions rested with negotiators at COP26 in Glasgow. The conference became the stage for the foundations of global energy market policies and commitments for years to come.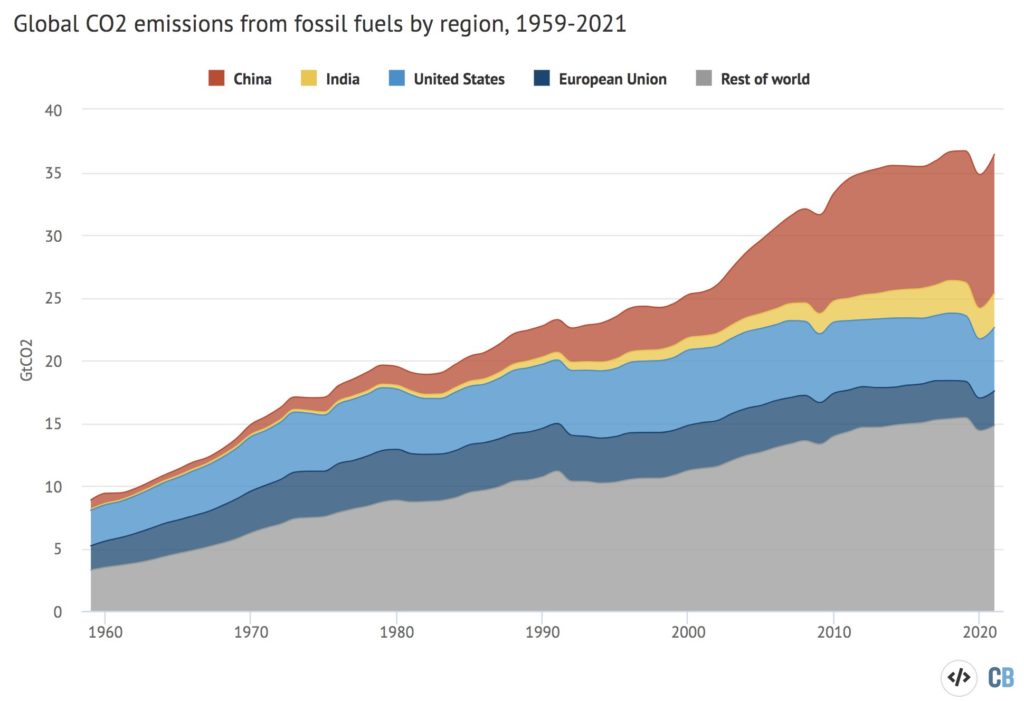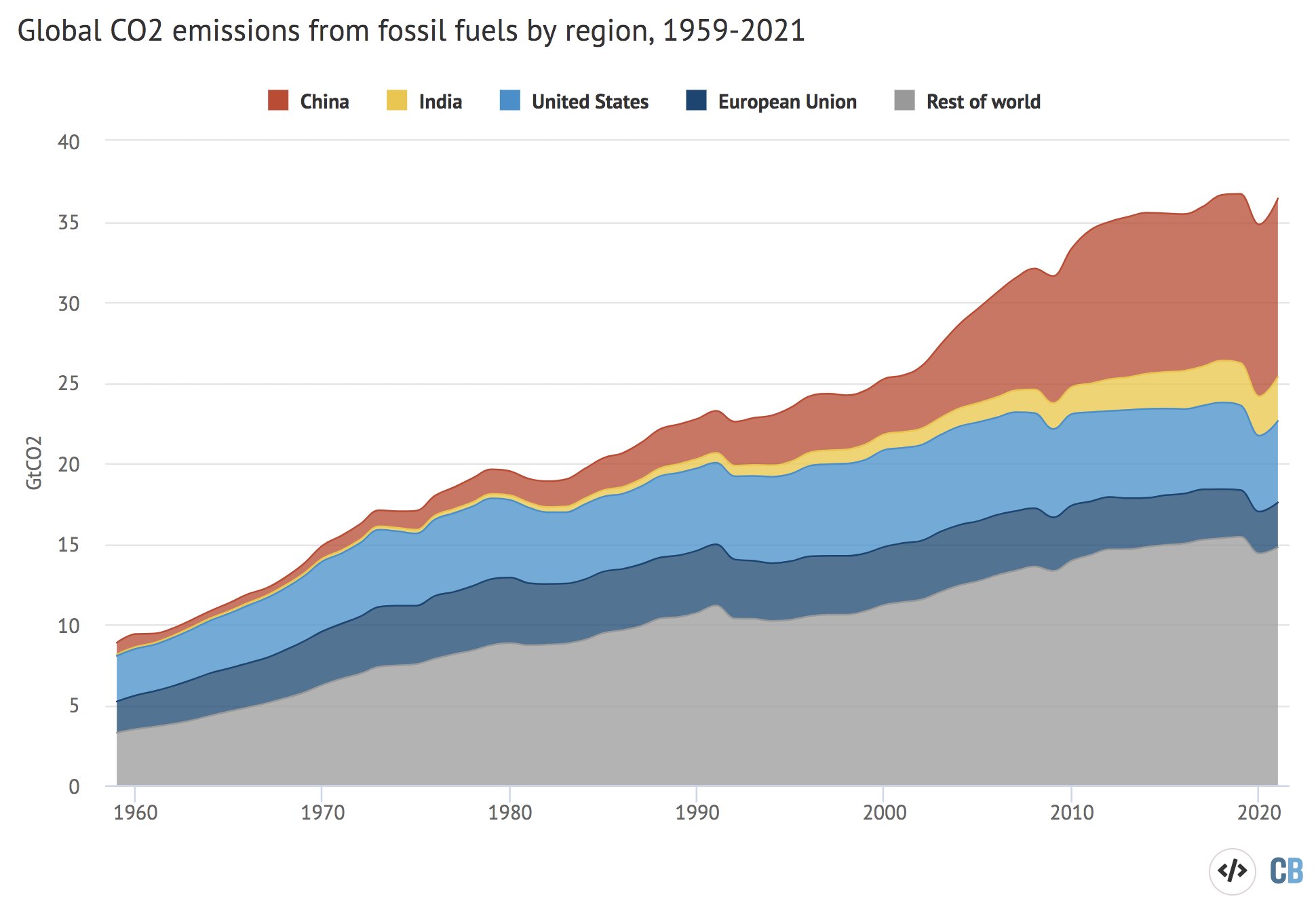 The Commitments of Asian Countries – a Bright Spot
Regardless of the seemingly bad news, Energy Tracker Asia caught up with some of Asia's notable energy market analysts to collate some good news. Here's what they had to say.
"The COP26 outcome created momentums that will affect the energy markets over the next several decades. First are the increased commitments of governments on climate policies. Next is the significant boost to climate finance – a pivotal factor for the transition from brown to green in Asia."
– Joseph Jacobelli, CEO of Asia Clean Tech Energy (actE), clean energy business analyst and author.
China
"In terms of China tackling climate change, 2021 was a big year. China's announcement to stop building coal power projects overseas alongside similar commitments from South Korea and Japan literally declared the death of new coal power outside China and India."
– Aiqun Yu, Global Energy Monitor's China Researcher.
India
"Over 12 GW of renewable energy capacity and USD 18 billion of investments were added in India during the first ten months of 2021. This is one of the highest growth rates in the last five years.
"At COP26, Prime Minister Modi raised the ambition for India's energy transition goals. India has record low solar and wind tariffs, and the costs are likely to go down further. Battery storage prices are deflationary, and in the next few years, the price will become competitive. India is also betting big on green hydrogen as a clean alternative solution for transport and industries."
– Vibhuti Garg, Energy Economist and Lead for India at the Institute for Energy Economics and Financial Analysis (IEEFA).
Bangladesh
"The past year has been a bit of a shock for the growing economy of Bangladesh, despite the investment interest in the power and energy sector.
Our Mujib climate prosperity plan is among the most developed climate-friendly energy plans from a developing country, which shows we are actually prioritising green energy in the coming decades.
We have already abandoned 8.5 GW of coal-fired power projects. The country's power system master plan is being updated to promote green technologies. We also aim to increase the use of electric vehicles to reduce Bangladesh's carbon emission footprint."
– Nasrul Hamid, the State Minister for Power, Energy and Mineral Resources of Bangladesh.
The Priorities For 2022 – Economic Recovery, Climate Finance and SDGs Implementation
As leading economies reopen for business and travel, 2022 will increase energy demand and emissions. The global economic recovery plans are the perfect opportunity to take the world's energy policy into a new direction and prioritise actions instead of commitments.
"It's very satisfying when I see the chart made by my colleague Russell, in which all the lines returned to zero in 2021," said Aiqun Yu, Global Energy Monitor's China Researcher. "Let's bring more lines to zero next year. Let's make 2022 an even bigger year."
An essential step for 2022 to carve a new path is open collaboration.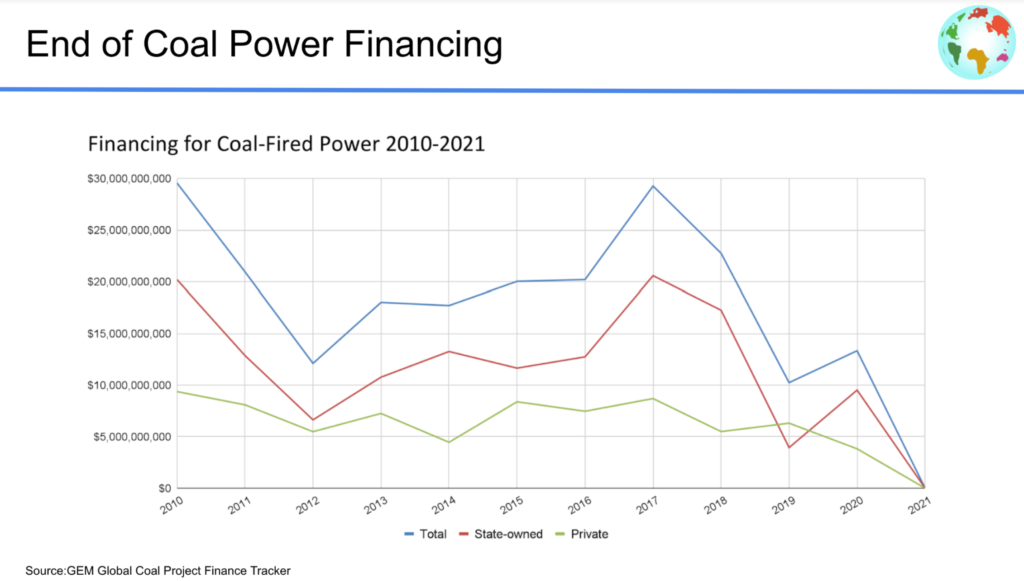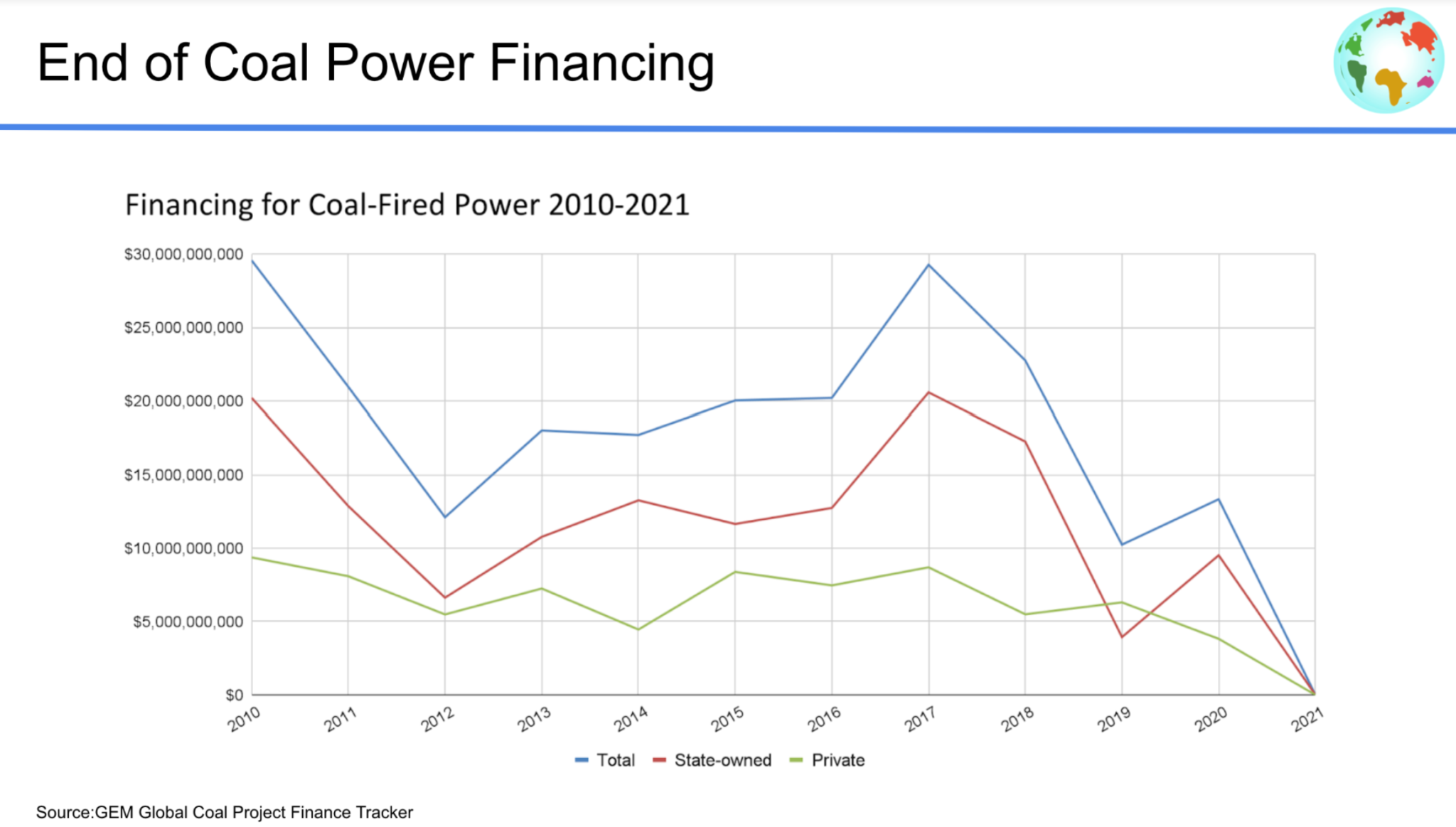 Collaboration on All Levels
"I interpret global healing as a cohesive and collaborative effort to address climate change that provides countries an opportunity to support one another," said Stacey H., an environmental and social specialist.
"To move forward and leave a future for our children and grandchildren, we must set aside our egos and personal needs and prioritise and encourage collective action. Together we can heal and build back better."
Mason Wallick, CEO of Clime Capital, highlighted the need for a global transformation and bold actions by everyone involved.
"We see two energy finance transformations that will lead the low carbon transition. The first one is centred in the private sector-led innovations through tech-enabled electric mobility, energy efficiency, and demand-side management to drive investment in the short-term," said Wallick.
"Governments and state utilities need to work together to broker the funding for the transformation of electrical grids and energy storage that will unlock massive large-scale renewable energy deployments in the years that follow."
Anjali Sharma, a student activist from Australia, famously known for taking Australia's environment minister to court in a class-action suit over a coal mining project, also advocates for a united approach.
"It's just that everyone has different theorised methods of getting to this ultimate endpoint, while some strongly advocate for a strict net-zero target and divestment from fossil fuels, others don't want to divest until the very last possible moment," said Sharma.
"Our progress towards global healing cannot cater to a narrow audience, it cannot cater to just our politicians and their economic interests and their relationships with big fossil fuel CEOs."
Pursuing a Fair, Just and Inclusive Transition
The year ahead proves to be the perfect stage for promoting a fair, just and inclusive transition. Sharma also sees this as a pivotal ingredient for global recovery plans.
"There's no doubt that global recovery is ultimately everyone's end goal – no matter which side of politics they might be. However, global healing must progress with the voices of the most marginalised at its very core," said Sharma.
"The voices of Australia's first nations people, the voices of pacific islanders, the voices of the youth, of people of colour, and of those who will be most disproportionately affected by climate change are in the biggest need of global healing today. Global healing will not be achieved, rather, obstructed, if we continue to deprive the marginalised of a voice."
Countries in Asia to Drive the Global Economic Recovery in 2022
Global collaboration will also be critical for the overall progress and implementation of the UN's Sustainable Development Goals (SDGs). However, the progress towards our net-zero future will be decided by the individual achievements on a country level. Furthermore, climate finance and the involvement of the financial industry will play an increasingly vital role. But, for investors to become involved, they should be greeted with a welcoming policy environment that enables profitable energy sector opportunities.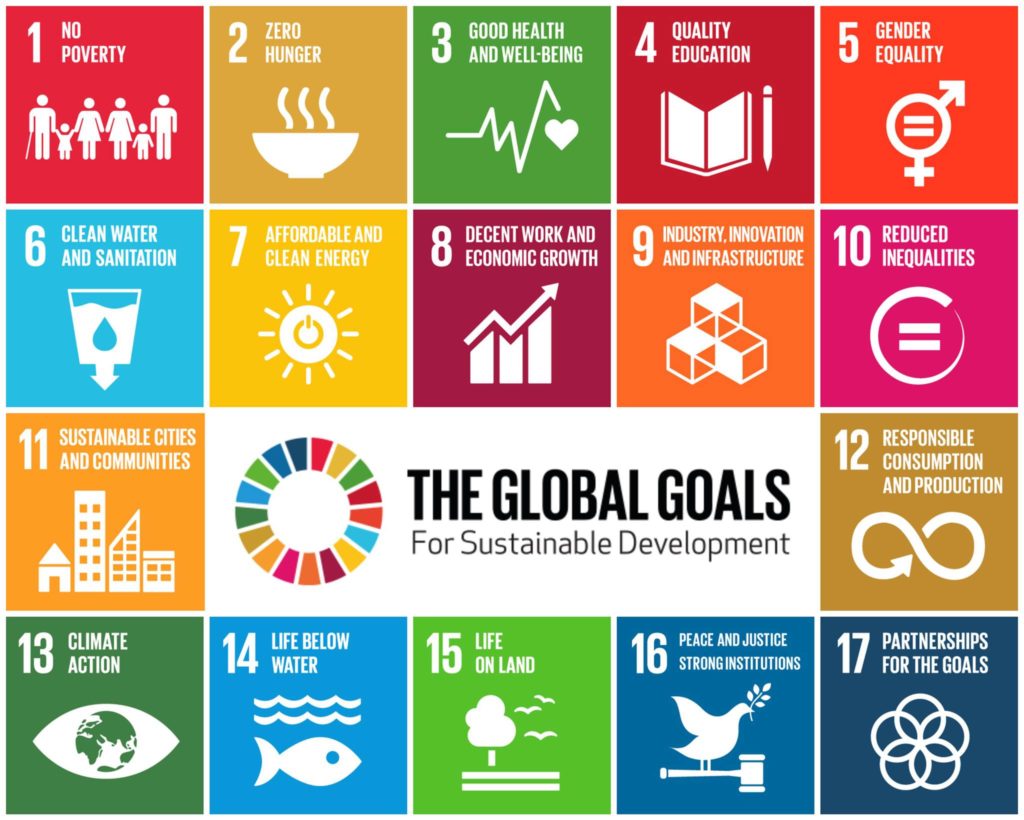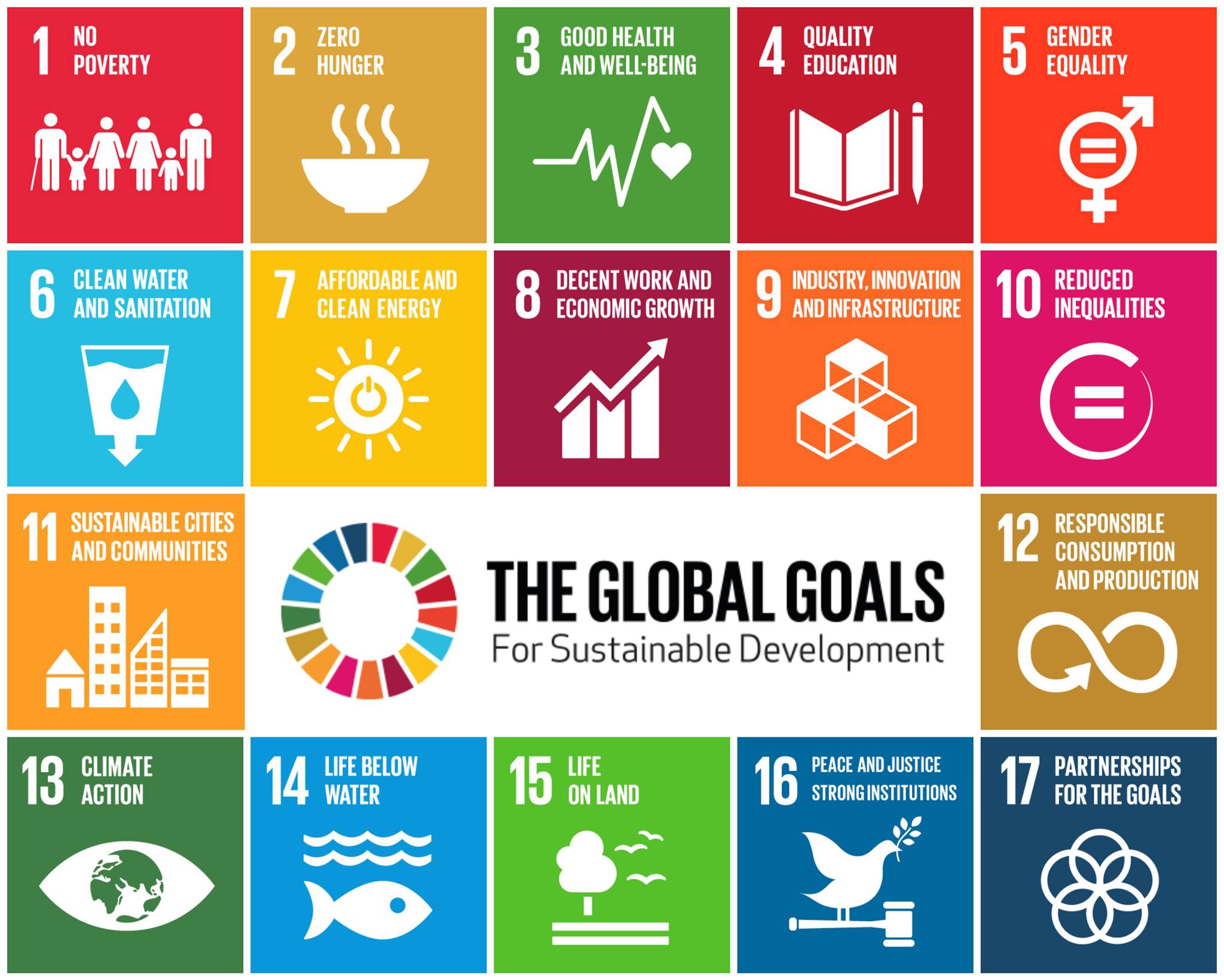 Countries across Asia are already working on that front. Bangladesh's State Minister for Power, Energy and Mineral Resources, Nasrul Hamid, says his government has ambitious plans.
"Technologies are changing fast, and Bangladesh is always looking for newer technologies in the power and energy sector. We have taken steps to reduce carbon emissions by 49% in the energy sector by 2030," said Hamid. "I think power transmission and distribution segment and renewable energy could be the focus of private investors in the coming years."
A positive growth trend is also expected for India, with Vibhuti Garg, Energy Economist at IEEFA, seeing a positive future. "India is an attractive market providing high returns," said Garg. "And a lot of new domestic and international capital will flow into clean energy in 2022."
There is reason to believe that 2022 can begin with optimism. At no point in time have governments, investors and society been more convinced about the need for a change. The commitments are there and getting more ambitious; the next step is working towards them. And 2022 is the best stage for that.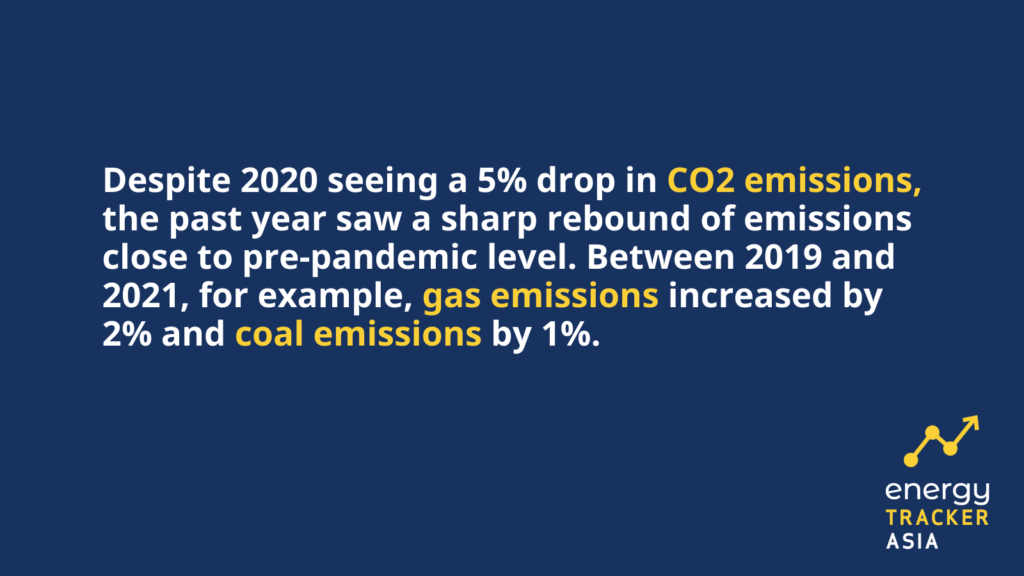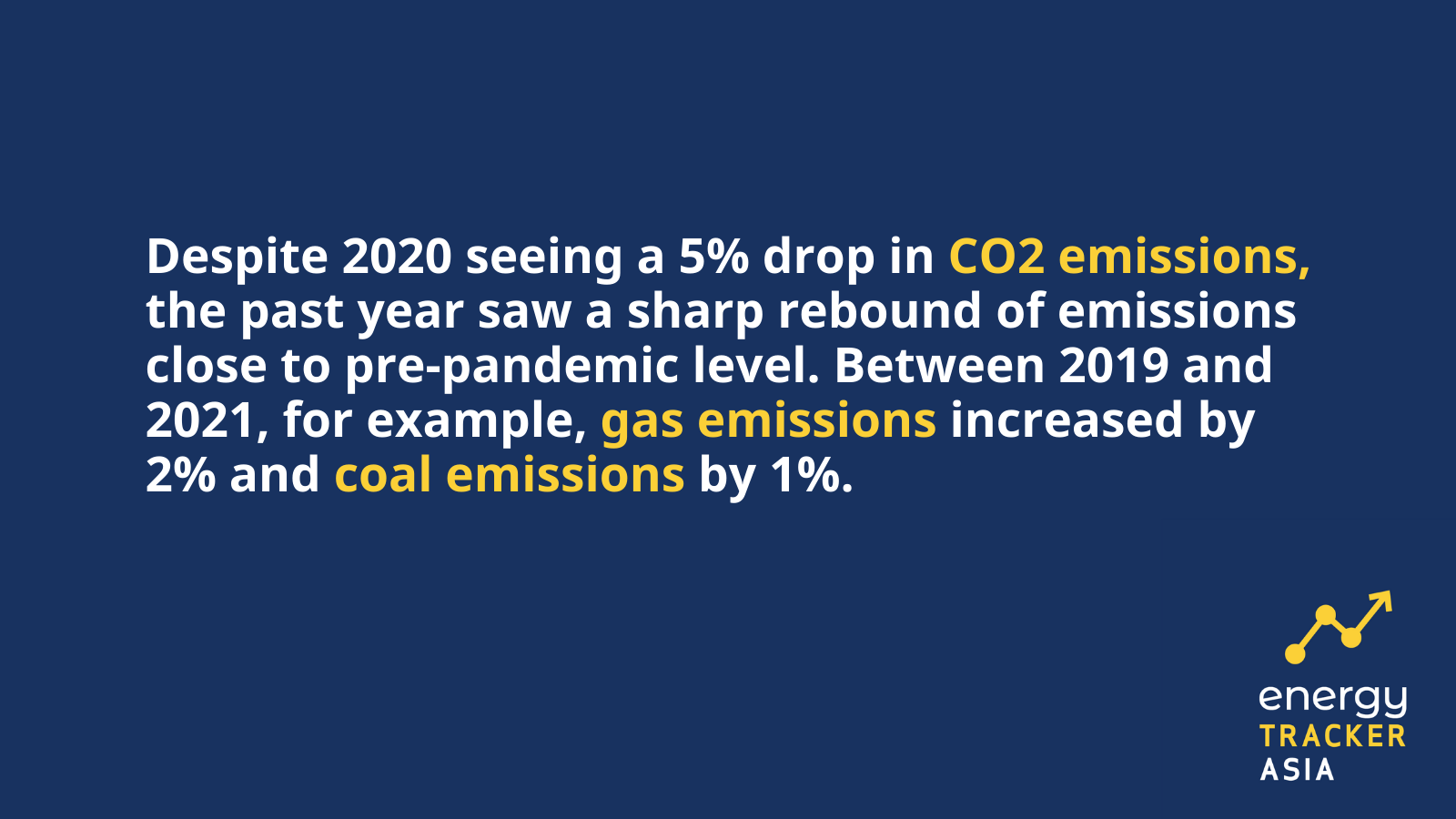 by Viktor Tachev
Viktor has years of experience in financial markets and energy finance, working as a marketing consultant and content creator for leading institutions, NGOs, and tech startups. He is a regular contributor to knowledge hubs and magazines, tackling the latest trends in sustainability and green energy.
Read more