Is Carbon Capture Viable? New IEEFA Report Says No
Photo by Dmitry Kovalchuk
Carbon capture is one of the most controversial low-carbon technologies discussed today. Proponents see it as a way of reducing emissions from fossil fuel heavy industries, yet opponents view it as a way of avoiding the adoption of renewables.
27 September 2022 – by Eric Koons
Last updated on 29 September 2022
Carbon capture and storage (CCS) continues to be described as a viable technology capable of reducing the carbon emissions of fossil fuels. With global governments exploring pathways for reducing greenhouse gas emissions in the pursuit of net-zero goals, some people see capturing carbon as an easy solution to meet targets without drastically reducing existing fossil fuel infrastructure. This view drives the philosophy that CCS should become integral to long-term climate policy.
However, CCS is a relatively new technology that many climate experts view as a distraction from established low-carbon technologies. A new report released by the Institute for Energy Economics and Financial Analysis (IEEFA) entitled "The Carbon Capture Crux: Lessons Learned" supports this idea. The study finds that relying on carbon capture is neither viable nor feasible for achieving net-zero goals.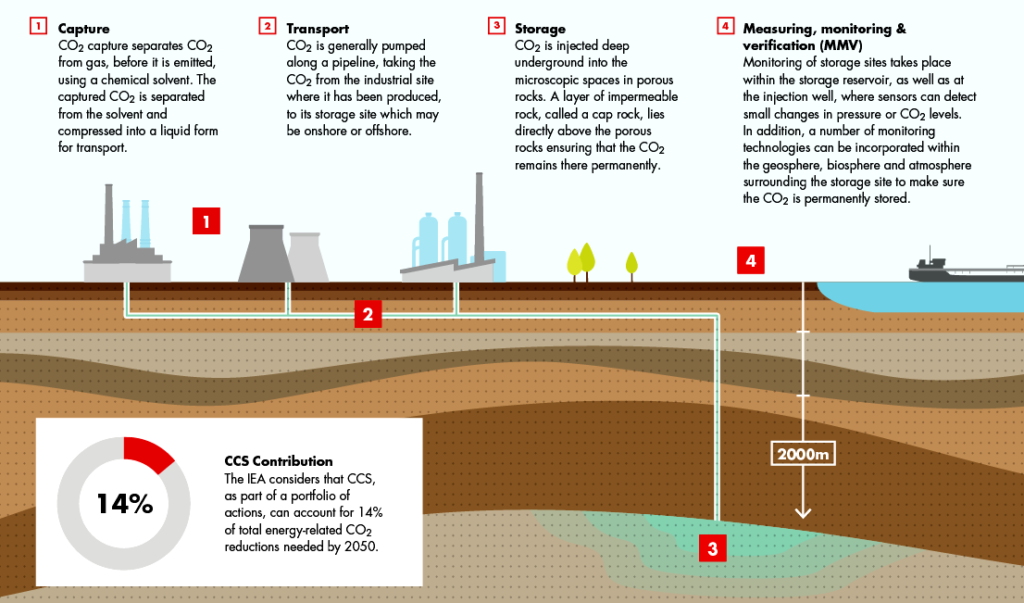 Is Carbon Capture Technology a Viable Solution?
CCS is a three-stage carbon removal and storage system that proponents say can capture more than 90% of carbon emissions from power plants and industrial processes. The captured carbon is either stored underground or integrated into manufacturing supply chains for fuel and building materials.
A common approach is to pair carbon capture technology with fossil fuel-powered electricity generation or industries heavily reliant on fossil fuels. Through these applications, CCS can have a role to play in the world's low-carbon future.
Is Carbon Capture Sustainable?
Adopting widespread CCS use means maintaining a business-as-usual stance regarding climate change. It does not promote sustainability but provides major polluters with an opportunity to continue their practices while hiding behind an unestablished technology. In simple terms, CCS can be a tool for greenwashing.
As a result, CCS is at the root of a lingering debate. Proponents of fossil fuels, such as oil and gas companies, are keen to see their use increase. Alternatively, environmental advocates point to its poor track record in capturing and storing carbon.
IEEFA Report Finds Major Problems with Carbon Capture and Storage
The IEEFA's report is a damning indictment of CCS technology. The institute looked at 13 flagship CCS projects that account for about 55% of total global carbon capture capacity. Out of these projects, most failed or underperformed.
Meanwhile, the only CCS projects that saw some success were associated with natural gas processing. However, natural gas has its own issues relating to methane leaks. Furthermore, the claims stating that it is a viable "transition fuel" are delaying the global energy transition. CCS does nothing to alleviate either of these concerns.
3 Reasons Carbon Capture is not Efficient and Feasible
1. Utilising Carbon Dioxide for Enhanced Oil Recovery
The report found that 80% to 90% of captured and stored carbon dioxide in the oil and gas sector sees reuse in enhanced oil recovery (EOR). EOR is the process of injecting carbon dioxide into an oil field to displace hard-to-reach crude oil, allowing further extraction.
Utilising carbon dioxide for EOR may not be a permanent form of storage and leads to more carbon emissions. It is an operation that investigators highlight as "not a climate solution".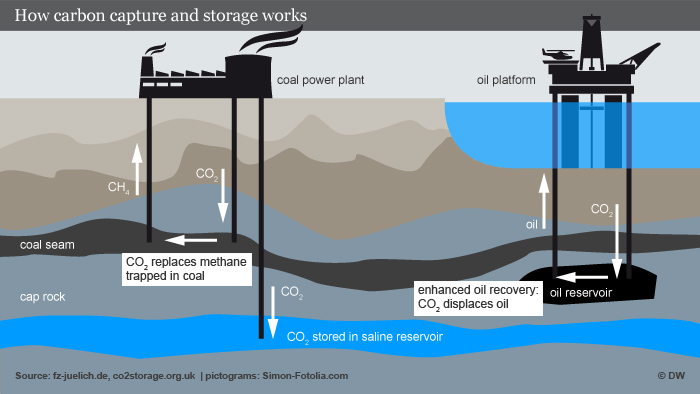 2. Stranded Asset Risk
The IEEFA notes another primary concern is that using CCS extends the lifetime of a fossil fuel power plant. Additionally, as fossil fuel power plants remain online, there is a need for new support infrastructure. This is a major risk, as there are proven climate-friendly and financially viable renewable energy technologies on the market. New and existing fossil fuel infrastructure may become stranded assets costing billions.
3. Lack of Safe Storage and Monitoring
The report highlights that there is no effective monitoring for CCS operations that utilise underground carbon storage. Without monitoring, it is hard to confirm whether the carbon is staying below the ground. In conclusion, ongoing monitoring must take place for centuries to ensure the carbon remains sequestered.
"CO2 storage is not necessarily permanent. Physical leakage from storage reservoirs is possible via (1) gradual and long-term release or (2) sudden release of CO2 caused by disruption of the reservoir."

The IPCC's Carbon Dioxide Capture and Storage Special Report
Compounding this is the fact that there is no framework to define accountability for monitoring storage or addressing storage failures. The typical lifetime for a CCS project is 45 years. However, leaks occurring beyond this time frame will likely fall on the shoulders of governments and taxpayers.
Failing Yet Succeeding: CCS Growth in Asia
The IEEFA report showcases the many issues with CCS:
poor performance rates,
systematic failures,
limited monitoring or accountability,
and its use in facilitating new fossil fuel infrastructure.
This follows many other studies questioning whether carbon capture is viable as a sustainable technology. However, with strong greenwashing campaigns led by major fossil fuel companies, CCS remains within the public conversation.
In Asia, 30 commercial CCS facilities were announced in the first half of 2021, according to the International Energy Agency. Shell and Mitsui are developing plans for carbon storage in Japan. While Indonesian oil company Pertamina and Malaysia's Petronas are ramping up their own CCS efforts.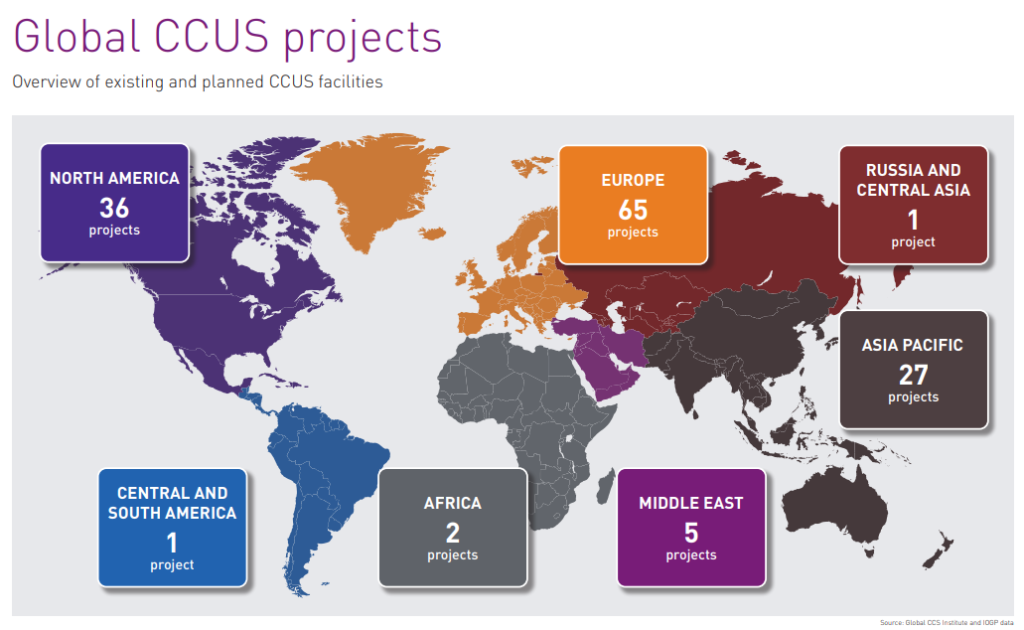 Although the technology's track record is poor and demonstrates little potential to improve, it has become the rallying cry for established polluters seeking to portray themselves as transitioning towards low-carbon solutions. "We need new tools to combat climate change," explains Abdul Razib Dawood, the CEO of Malaysia's Energy Commission. "CCS is one of the many tools at our disposal," added Dawood.
Renewable Energy: The Real Low-carbon Tech
While companies with vested interests in fossil fuels try to convince decision-makers that the best alternative to fossil fuels is more fossil fuels, the established low-carbon alternatives are taking hold globally.
Renewable energy has record-high installation rates, and with the UN climate conference, COP27, happening later this year, there are hopes for a further strengthening of international policies to maintain the rise of low-carbon solutions.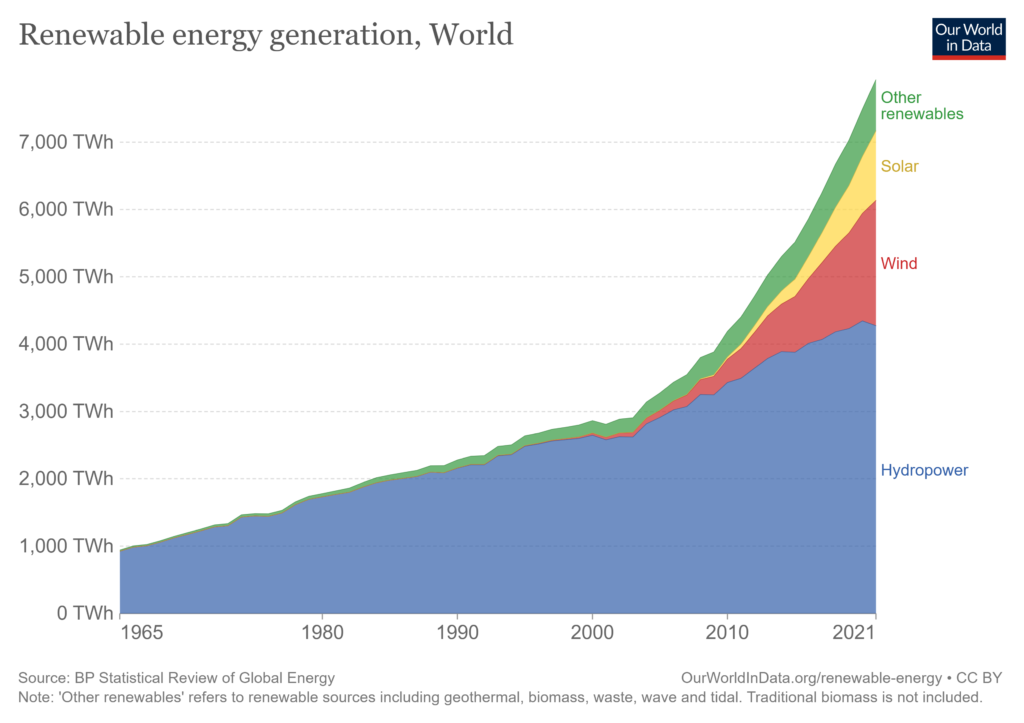 If anything should be clear from the IEEFA's report and the current shift towards decarbonisation, it's that carbon capture is not a viable technology capable of meeting sustainability goals. While fossil fuel companies are adopting it as an alternative to investing in renewables or reducing their emissions, CCS wavers between contributing to climate change and mitigating it.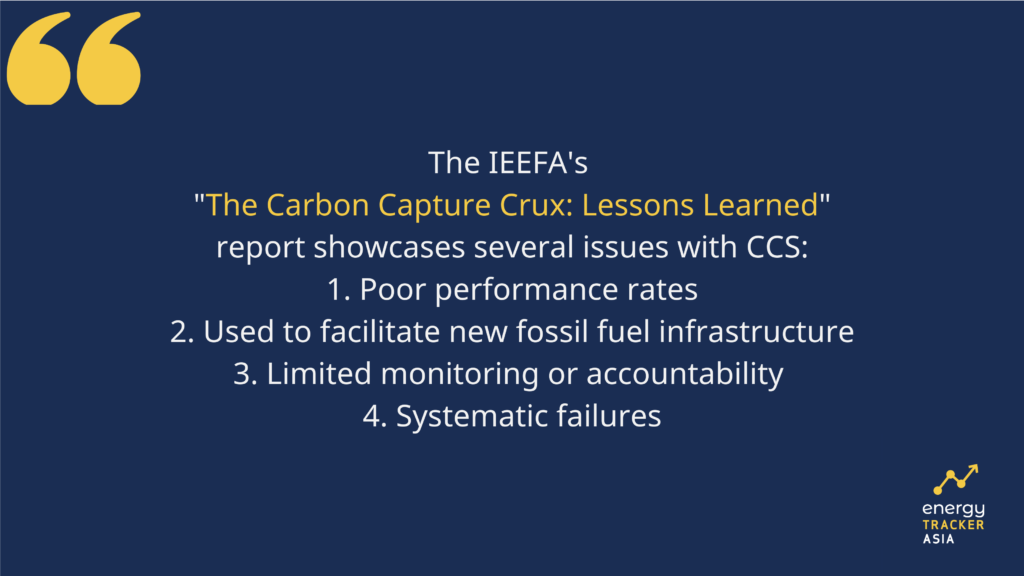 by Eric Koons
Eric is a passionate environmental advocate that believes renewable energy is a key piece in meeting the world's growing energy demands. He received an environmental science degree from the University of California and has worked to promote environmentally and socially sustainable practices since. Eric's expertise extends across the environmental field, yet he maintains a strong focus on renewable energy. His work has been featured by leading environmental organizations, such as World Resources Institute and Hitachi ABB Power Grids.
Read more