Are Prosumers the Future of the Renewable Energy Transition?
Prosumers result from decentralized energy systems - they generate and use their own energy. This model is a crucial strategy for increasing electrification in remote areas, and the implementation of local microgrids allows prosumers to work in sync. Excess power generated can be sold throughout the community. Asia is ready for the rise of prosumers.
13 January 2022 – by Eric Koons
Prosumer vs Consumer: What's the Difference?
A prosumer is someone that both produces and consumes energy. Prosumer is becoming a buzzword. As the world embraces decentralised power systems, prosumers are seemingly on the rise.
The shift to a decentralised system comes from more people wanting to learn about living sustainably, leading to a change in energy users behaviour and the energy market. Globally there has been a move in how people interact with products. They are becoming more aware of environmental damage from their choices – and the lack of them in some instances. It's a great change since the industrial revolution.
Although the price of a more sustainable choice may be higher, in the consumer research, consumers have shown a tendency to opt for more environmentally friendly alternatives such as buying more electric vehicles and installing more and more rooftop solar panels and PV panels. As a result, consumers are changing habits, not advertising campaigns.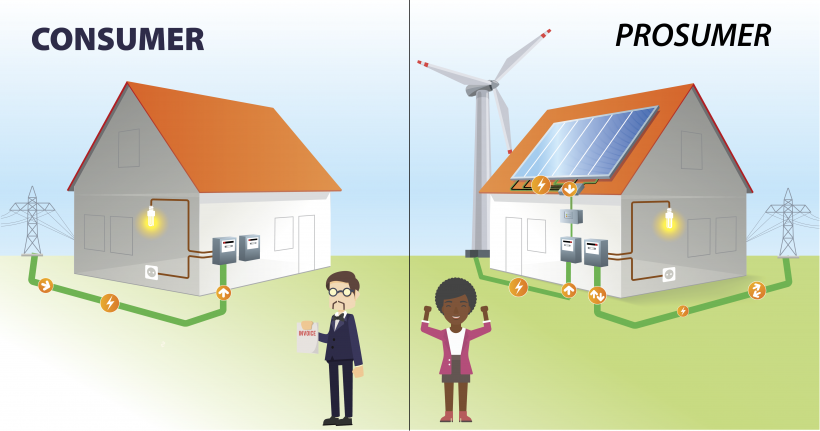 Distributed Energy Resources and the Energy Market – Power to the People
The cost-effective properties, low operating costs and efficiency of renewables have helped lead to rapid capacity-building when it comes to energy. However, utilities aren't alone in adopting low-carbon power. Across the world, individuals and energy communities are producing their clean energy from solar, wind, biomass and other local alternatives and playing an active role. These prosumers represent a change in how energy is generated, used, and stored.
In North America, Europe and Asia, communities of prosumers have opted to create small electric grids (microgrids). The systems produce their renewable energy, which ensures a local, decentralised source of electricity. Additionally, while upfront investment for renewable systems is typically high for prosumers, the mid-to-long-term costs are much lower than buying energy from utilities.
Combined with an energy storage system, distribution network and smart meters, these individuals and communities can be self-reliant. Adopting peer-2-peer (P2P) energy sale systems is vital for these decentralised energy systems to meet shifting energy demands in a community.
Microgrids are Key for Developing Countries
Far from being an ideal only embraced by communities in developed countries, different microgrids and prosumer models are sprouting in developing nations and rural areas. In some cases, they provide opportunities for electrification and economic development. In others, they are a more reliable energy system than the centralised grid. Finally, shifting towards prosumer behaviours and decentralising the energy grid is a critical development to reducing global carbon emissions.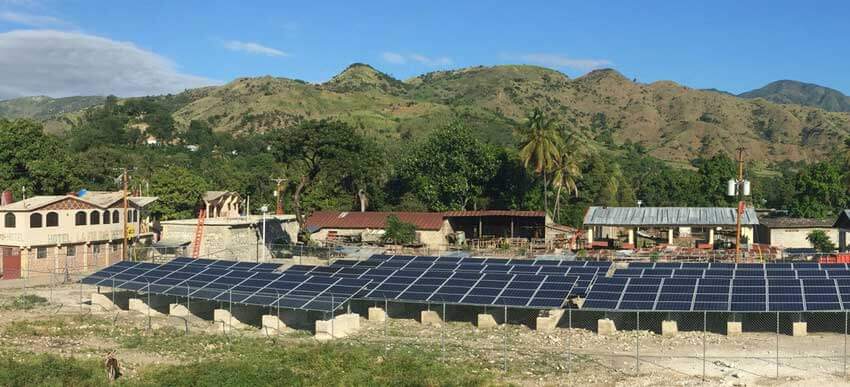 Prosumers in Asia
In Asia, the prosumer movement has gained traction. Sri Lanka and India are a prime example of it. They have both encouraged the use of solar-powered grids and a prosumer model. The idea has other governments intrigued, but some issues are holding up expansion. Most notably, these challenges take the form of undeveloped regulatory environments for their adoption. Regulation is essential in creating a fair market for local energy sales and subsidising energy system installation in rural areas that need it the most.
However, following COP26, many Asian countries will be increasing their renewable energy capacities, which will undoubtedly partially take the form of small grid structures.
"We are seeing growth in the use of storage systems across all market segments – utility-scale, commercial & industrial and residential – particularly in markets such as Taiwan, Vietnam and the Philippines. For major energy users, this helps to stabilise the grid and provide a continual source of energy during times of intermittency. For the residential market, it is supporting the rise of the 'prosumer'."

Filippo Carzaniga, Executive Chairman of FIMER
The Renewable Powered Future and the Rise of the Prosumers
Prosumers are helping drive the transition to renewable energy. With climbing numbers of communities and governments pushing to decentralise energy grids with local, individually owned renewables and storage systems, the road towards a bottom-up low-carbon future is improving.
Decentralised Energy System Will Power Asia's Remote Populations
Asia stands to gain a lot from this shift. The region has sought to reduce its reliance on fossil fuels while implementing more clean energy projects. Additionally, it is the region with the second-largest population lacking access to electricity.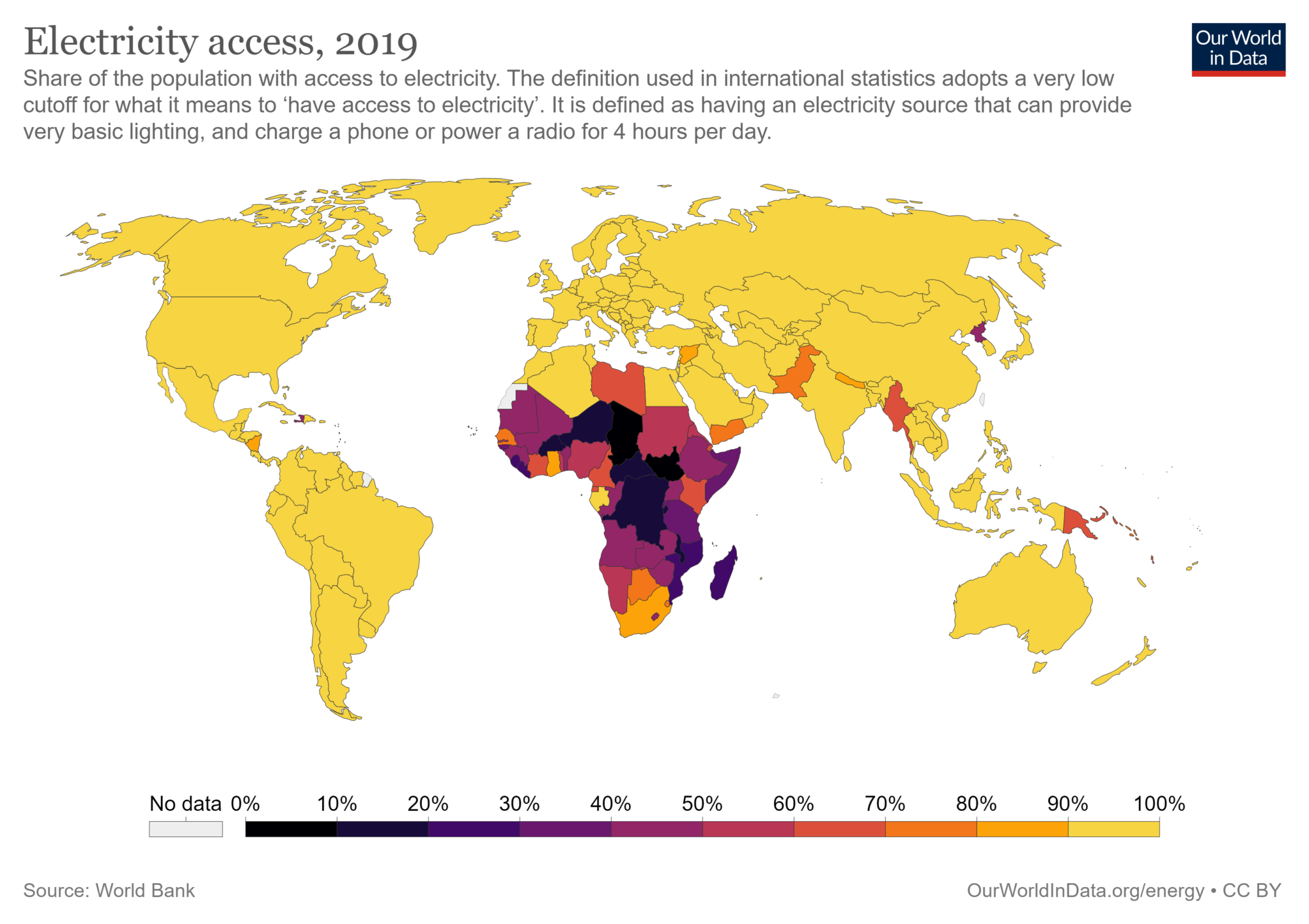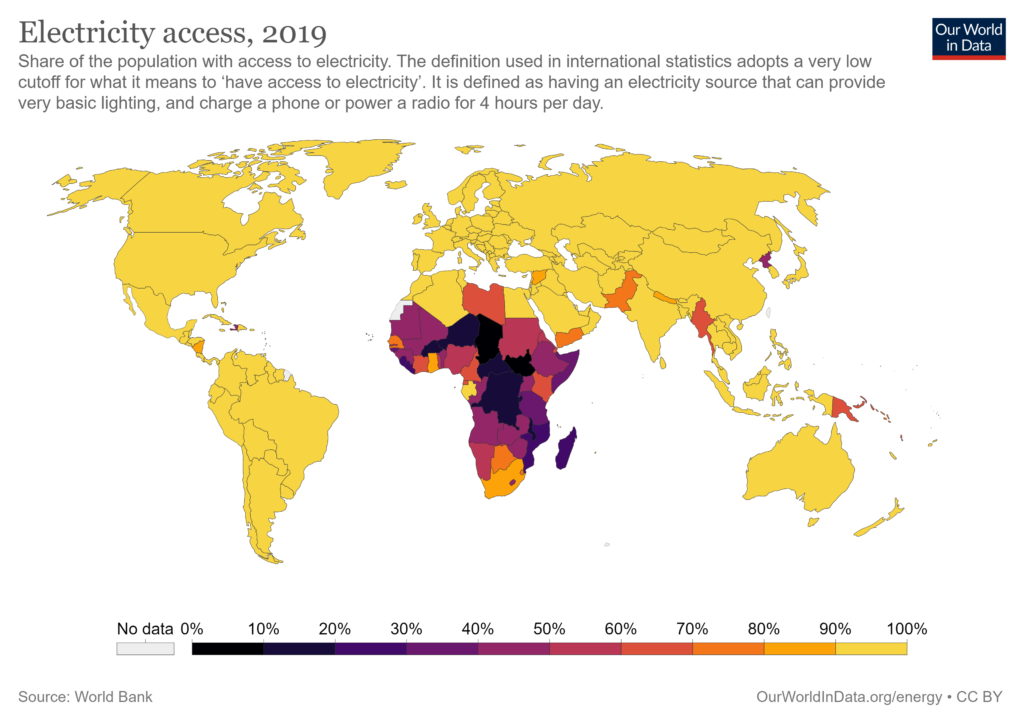 The benefits of adopting a decentralised renewable energy approach will help develop local economies and provide energy to remote regions and subsequently reduce carbon emissions. This type of sustainability is an encouraging step at the local level led by individuals and communities. One fundamental notion in sustainability has always been to think globally but act locally. Despite the age of the phrase, it still rings true.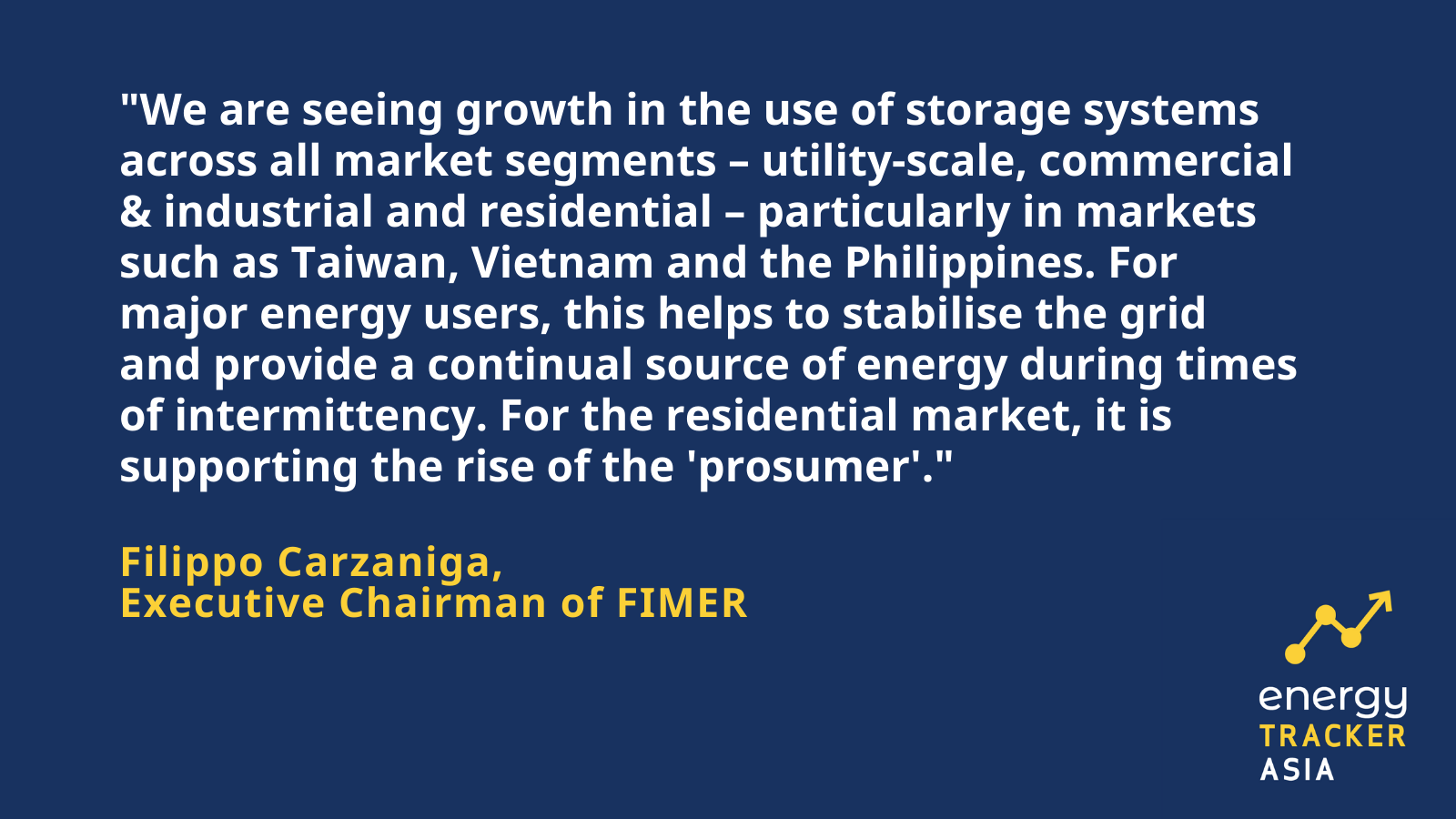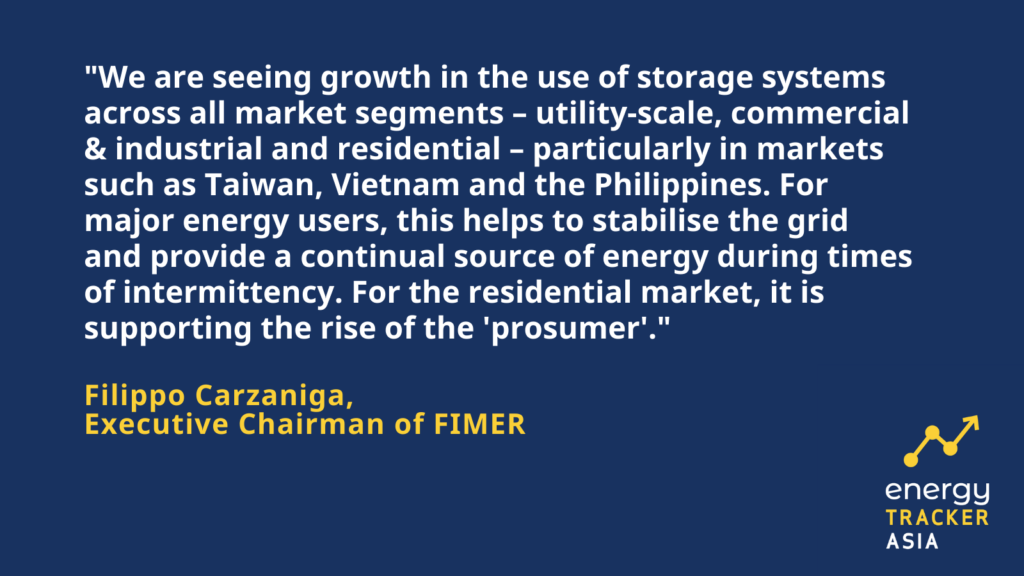 by Eric Koons
Eric is a passionate environmental advocate that believes renewable energy is a key piece in meeting the world's growing energy demands. He received an environmental science degree from the University of California and has worked to promote environmentally and socially sustainable practices since. Eric's expertise extends across the environmental field, yet he maintains a strong focus on renewable energy. His work has been featured by leading environmental organizations, such as World Resources Institute and Hitachi ABB Power Grids.
Read more