Big Tech's Role in the Renewable Energy Transition
21 July 2021 – by Eric Koons
What are Big Tech companies doing to help accelerate the world's renewable energy transition, and is it enough? Being large consumers of electricity, tech companies have become some of the largest corporate renewable energy purchasers and have developed ranging renewable energy targets.
Solar Energy and other Renewable Energy Technologies
To meet its pledge of becoming carbon negative by 2030, Microsoft is planning on transitioning to a 100% renewable energy supply by 2025. Amazon, pledging to reach net-zero carbon by 2040, is also working towards renewable energy supplying 100% of its operations by 2025. And by 2030, Google aims to run entirely on carbon-free energy, shifting away from its current "emit and compensate" model to "absolute zero." Renewable energy technologies are quickly expanding from more traditional sources such as wind and solar. Big Tech could significantly impact meeting global clean energy goals by switching to renewable energy sources.
Big Tech is Leading the Renewable Energy Transition
Tech companies have an important role in the renewable energy transition, from sourcing and promoting renewable energy to developing renewable energy technologies. Some issues that these companies can help solve include:
Resolving power grid issues
To add more renewable energy to power grids, system operators will need help managing uninterrupted power supply requirements with the intermittency of renewable energy generation.
Digitization
Digitization is helping drive energy efficiency. For example, it decouples internet use with electricity use, optimizes logistics operations, and enables buildings to improve energy management.
Facilitating innovation
By engaging and deploying machine learning research and Artificial Intelligence (AI) solutions, multiple industries can benefit by expediting innovation processes to find sustainable solutions faster. Renewable energy is the only way forward if we want to reach net-zero emissions.
Influencing customer behaviours
Big Tech products are widely embedded throughout society. Therefore, there is significant potential to inform and facilitate behavioral changes regarding energy consumption and practices.
What About Renewable Energy in China's Big Tech Companies?
Some Big Tech companies are yet to pledge themselves to be climate positive, reinforcing fossil fuel energy dominance instead. For example, of China's 22 biggest tech companies, one has pledged to carbon neutrality and 13 (59%) have begun to actively procure renewable energy. Moreover, only two of these companies have renewable energy usage rates that exceed 3% (Chinadata and Baidu). Since China's internet sector is powered by coal predominantly and is consistently growing, greenhouse gas production rates continue to rise. Steering away from fossil fuels towards clean energy such as wind and solar energy to generate electricity would be a huge step towards net zero emissions.
Climate Risks Faced by Tech Companies
Big Tech companies must also address several other critical climate-related risks beyond renewable energy sourcing.
Supply chains remain a focal point. A report from 2019 found that average supply chain emissions are up to 5.5 times more than direct emissions. For example, Tesla, an electric car and renewable energy company, produces 65% more emissions when building its Model 3 than Toyota's RAV4.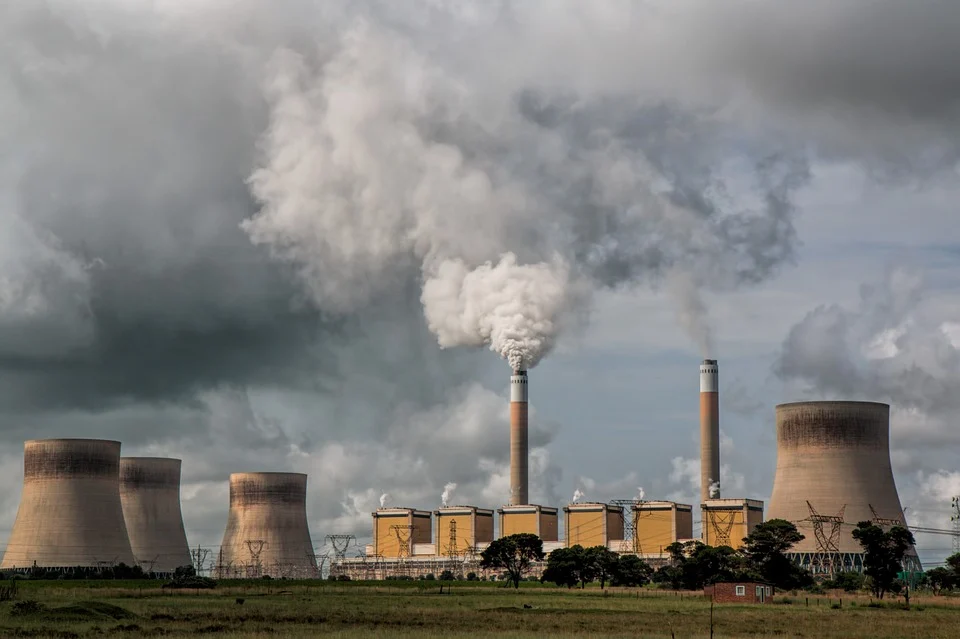 Fossil fuels and Tech
Another key climate-related risk is supporting the fossil fuel industry through purchasing power or providing technology. For example, companies such as Tencent, IBM, Microsoft, and Amazon, have profited from providing cloud computing, AI, or other services to fossil fuel energy companies.
What Does This Mean For Renewable Energy in Tech?
Big Tech companies will have an important role to play in accelerating the world's renewable energy transition. As globally recognized leaders and energy-intensive companies, committing to renewable energy targets sets a precedent for other industry and non-industry companies to follow. Additionally, supporting the renewable energy industry provides multiple profitable opportunities while enabling other industries to harness clean energy.
After all is said and done, some key climate-related risks still exist and will need to be addressed in the coming years. Addressing the issues will require climate-related leadership and big tech companies to be in the correct position to take charge.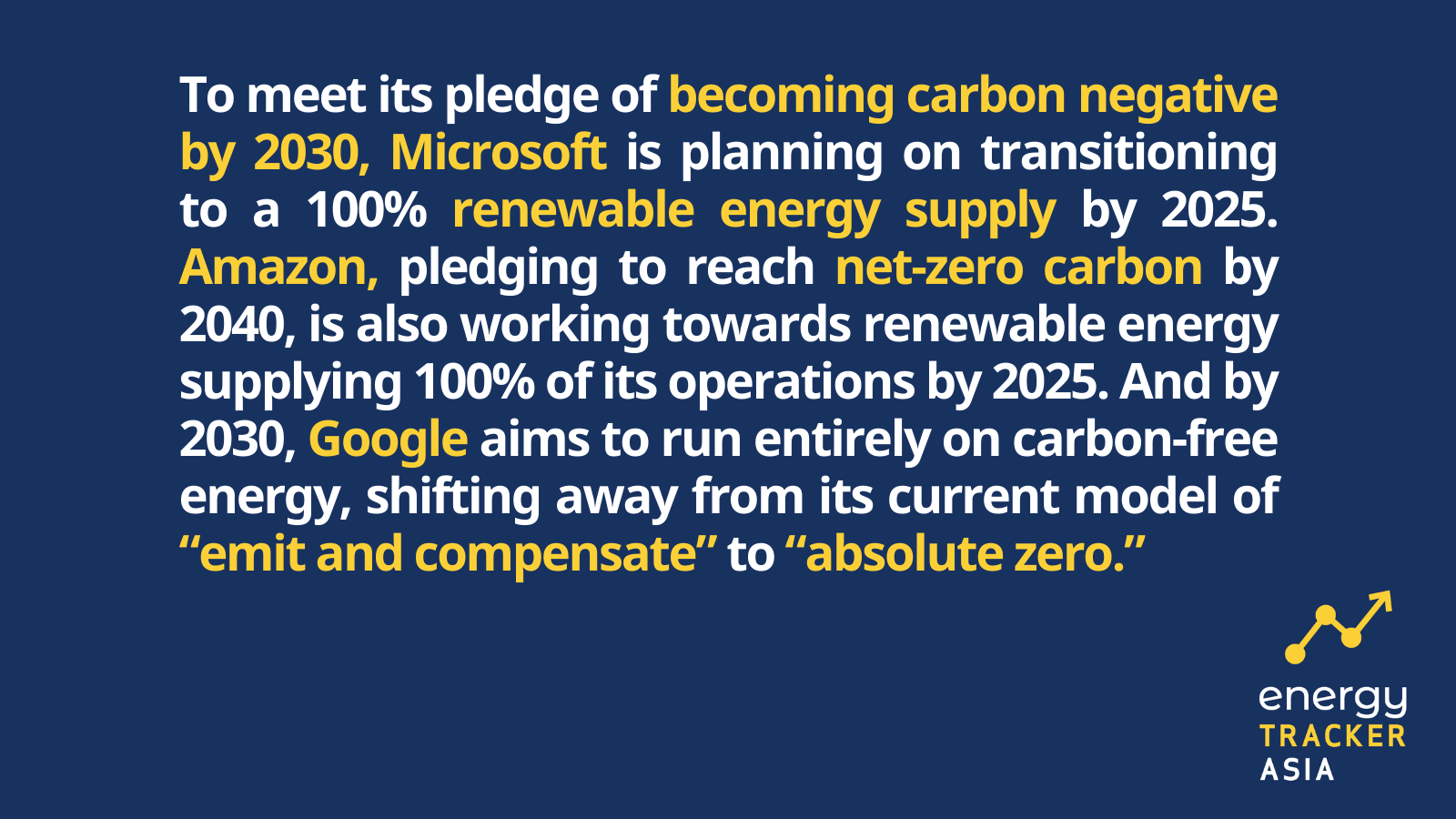 by Eric Koons
Eric is a passionate environmental advocate that believes renewable energy is a key piece in meeting the world's growing energy demands. He received an environmental science degree from the University of California and has worked to promote environmentally and socially sustainable practices since. Eric's expertise extends across the environmental field, yet he maintains a strong focus on renewable energy. His work has been featured by leading environmental organizations, such as World Resources Institute and Hitachi ABB Power Grids.
Read more