Clean Coal: Fact or Fiction?
"Clean coal" has been touted by many public organisations and private sector companies as an immediate solution for standard fossil fuels. In reality, data shows it does not compare to the emissions rates of renewable energy. While "clean coal" does remain a topic of discussion, many countries are starting to understand it is not a viable long-term solution.
15 December 2021 – by Eric Koons
Clean coal has been somewhat of a rallying call for countries dependent on fossil fuels. Former U.S. President Donald Trump advocated for coal and the role it would play in a sustainable future. This immediately insinuated the idea that coal could be green.
Building on the rhetoric, Scott Morrison, Australia's Prime Minister, brought a lump of coal into parliament, taunting the opposition party. "Those opposite have an ideological, pathological fear of coal. There is no word for 'coalophobia' officially, but that is the malady that afflicts those opposite," said Prime Minister Morrison. He further added that coal is an integral part of a sustainable future.
The Allure of "Clean Coal" and Coal Power Plants
It wasn't just western nations dependent on coal leading the crusade. Policies and government action in Asia similarly reinforced coal usage. Indonesia doubled down on coal burning power plants to power their burgeoning economy. This increase in coal fired plants will negatively affect the efforts to curb carbon dioxide emissions and greenhouse gas emissions. More recently, at COP26, India and China insisted on "phasing down" coal rather than "phasing out" coal.
The allure of satisfying energy demand with "clean coal" is proving to be hard to resist for governments dependent on the dirtiest of fossil fuels. Power plant emissions are the result of power generation through burning coal. However, the long-term cost to the climate and air pollution-related health concerns could prove to be counterproductive.
Nations like U.S. and Australia have continuously pushed clean coal. As far back as the COP24 climate change conference, Australia was the only nation to join the U.S. in a pro-coal event, reaffirming their decision not to scale back on coal fired power plants. Quietly in the background, amongst the two nations' fanfare, other giant coal users continue investing in coal.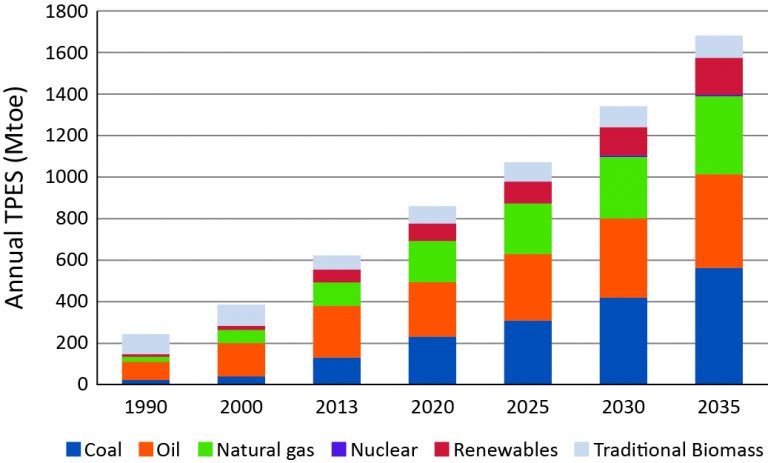 Can Coal be Cleaned? – The Reality of "Clean Coal"
To the dismay of countries already experiencing the brunt of climate change, clean coal is but a farce. Coal power power plants, even when coupled with carbon capture technology, are still net-positive CO2 emissions producers. Further roadblocks to the idea of clean coal are the impracticalities of carbon capture technology, which will require massive subsidies and will be costly to maintain and manage.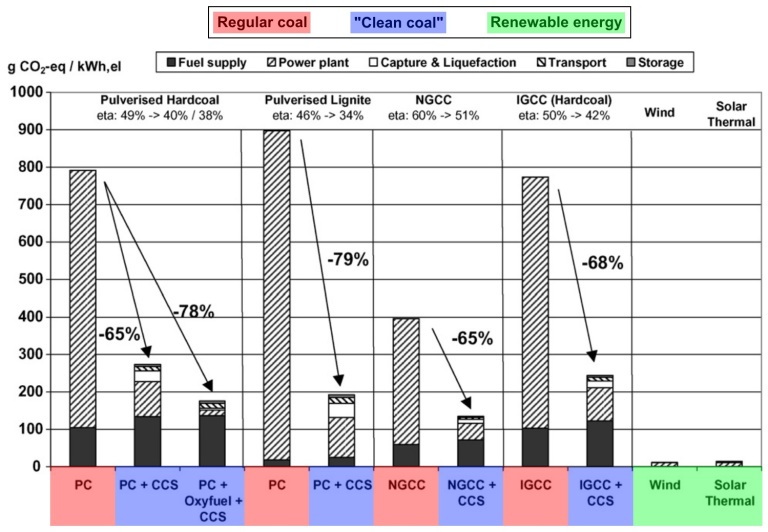 A Changing Tide For the Coal Industry
The election of Joe Biden as the U.S. president in 2020 began a tectonic shift away from coal. Since then, ambitious goals to curb coal-related carbon emissions have been growing. At COP26, coal received another blow as the Glasgow Climate Pact outlined a strategy to reduce fossil-fuel subsidies and help developing countries fund shifts away from coal. Clean or not, the world and its leaders are charting a path away from coal.
Asia's Fossil Fuel Future – Asia is Still Burning Coal
However, in Southeast Asia, this shift pits them against this global momentum away from coal, as they have increasingly invested in the coal and coal industry over the years. In ASEAN, a group representing Southeast Asian countries, coal demand will rise. According to the ASEAN Centre for Energy, the region's coal capacity will double by 2040.
Increase in Coal Plants and Net-Zero Targets
Caught in a precarious position, countries like Indonesia have committed to increasing their coal capacity while simultaneously making net-zero targets. In reality, these two can't go together. Any coal investment in the near term will hinder long-term renewable energy targets.
ASEAN Renewable Energy Role Models
Despite some questionable policy decisions related to fossil fuels taken in Southeast Asia, there are positive outliers. Vietnam, the Philippines and Malaysia are working toward weaning themselves off fossil fuels by heavily investing in renewable energy. The continued drop in the price of renewables and breakthroughs in energy storage technology are seeing coal investments plummet.
COP26 Provides a Pathway to Net-Zero
The developments at COP26 could be a turning point for Southeast Asian countries like Indonesia to move away from coal. Finance was mobilised like never before; South Africa will now receive USD 8.5 billion from the U.S., E.U. and the U.K. to help decommission coal power plants. And with more private and public sector funds becoming available, Southeast Asia can rapidly promote a shift towards renewables.
With countries like Vietnam already providing blueprints for a rapid transition away from coal, other countries that followed the idea of clean coal still have a chance to turn the tide.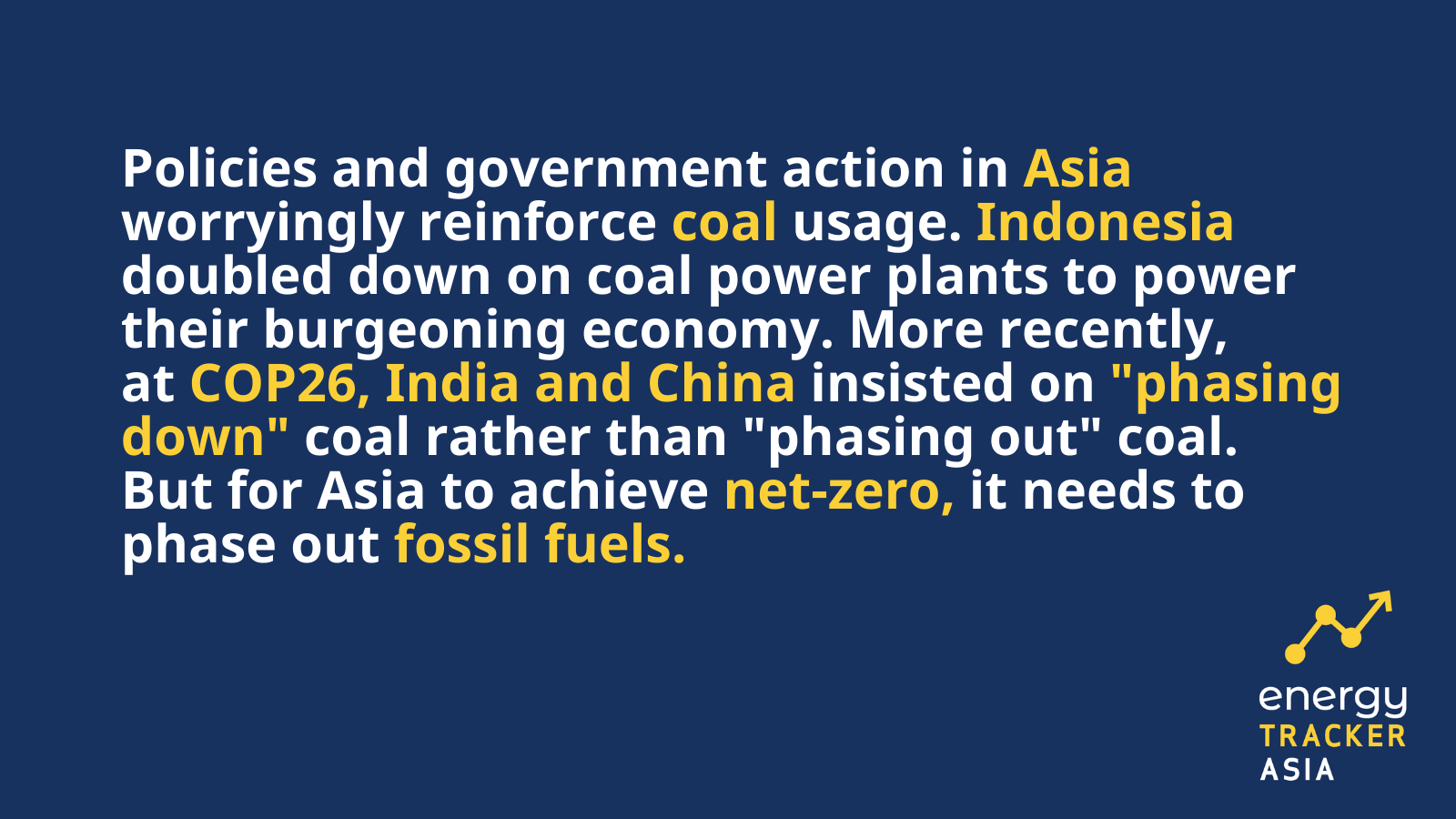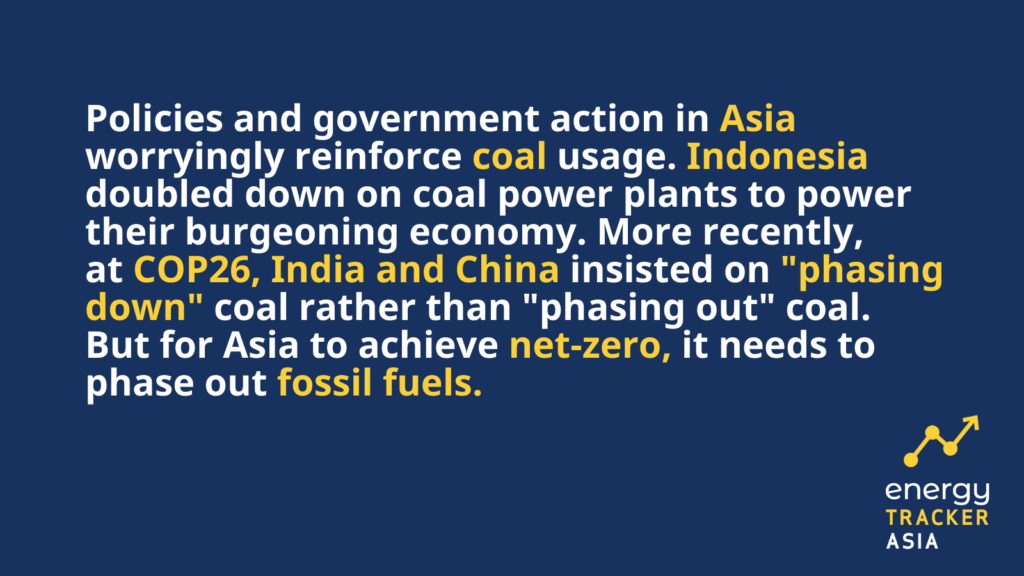 by Eric Koons
Eric is a passionate environmental advocate that believes renewable energy is a key piece in meeting the world's growing energy demands. He received an environmental science degree from the University of California and has worked to promote environmentally and socially sustainable practices since. Eric's expertise extends across the environmental field, yet he maintains a strong focus on renewable energy. His work has been featured by leading environmental organizations, such as World Resources Institute and Hitachi ABB Power Grids.
Read more