Clean Energy in Asian Cities: Who is Leading the Way?
Clean energy is a key piece of building resilient cities. Credit: Holger Mette
26 May 2021 – by Eric Koons
Last updated on 22 July 2021
Asia is home to many of the world's mega-cities and several are already harnessing substantial quantities of clean energy. 13 of the world's 20 biggest cities are in Asia, and these 20 Asian cities have populations at or greater than 10 million people. Tokyo is the world's largest city with an estimated population of 38 million, followed by Jakarta (30 million), Dehli (25 million), Manila (24 million), Seoul and Shanghai (23 million each).
These cities require a lot of energy. It's estimated that urban areas account for about 70% of world energy use and about 70% of man-made CO2 emissions. Fossil fuels and gas are still the predominant energy source in Asia. However, clean energy investment is now on the rise. With such large energy consumption, cities can be major drivers in the change to renewable energy. So which cities are embracing the change and setting the lead for others to follow?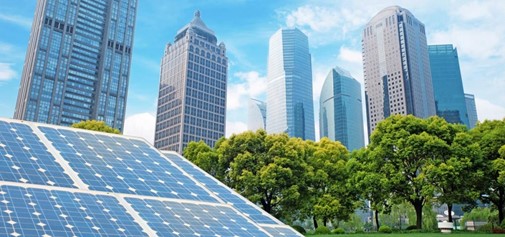 Clean Energy in Cities
Seoul, Korea (Population 23 million)
In 2020, Seoul, driven by Korea's commitment to achieve climate neutrality by 2050, developed an integrated policy focused on five areas: buildings, mobility, forestry, clean energy, and waste management. Seoul will no doubt capture a significant share of the Korean government's investments in sustainable development. The investments are expected to be around USD $37 billion in Green New Deal policies and USD $7 billion in carbon-cutting measures.
Seoul has two intermediate goals ahead of 2050: 40% emission reduction by 2030 and 70% reduction by 2040. The "Solar City Seoul" project was launched in 2017 with a goal of generating 1 GW of solar power by 2022. The budget for this program is USD $1.46 billion, mostly from public investment.
One of the challenges of Solar City Seoul has been to find enough sites to mount PV panels. As part of the Seoul 2050 climate neutrality plan, Seoul is identifying new installation sites, increasing the standards for solar generation in zero-energy buildings, providing subsidies for building-integrated PV, extending the feed-in-tariff to on-site solar generators, and supporting new solar PV technology.
For this project, the Seoul metropolitan government was chosen as a category winner for Renewable Energy in the C40 Cities Bloomberg Philanthropies Awards.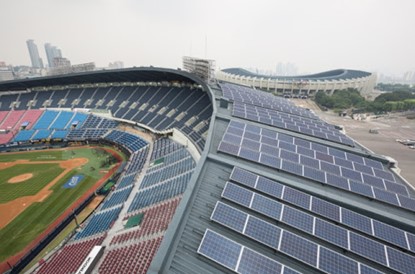 Rajkot, India (Population 1.8 million)
Rajkot is leading the charge for Indian cities. In 2020, it was selected as the national winner of the World Wildlife Fund's Global One Planet City.
Rajkot has committed to a short-term goal of reducing greenhouse gas emissions by 14% by 2022-2023, compared to 2016 levels. In addition to reducing energy consumption and boosting energy efficiency in residential buildings, Rajkot has installed about 10 MW of solar on residential buildings.
The city has also retrofitted 63,178 public streetlights with light emitting diodes, has plans to replace diesel buses with electric ones, and has implemented Smart Ghar 111, an affordable green home concept.
To bolster public interest in sustainable buildings, the city completed a demonstration building development that runs predominantly on green energy. The project has 140 dwellings powered by 31.5 kW of grid-connected solar. Responsibility for maintenance of the system will lie with the town's Residential Welfare Association.
Shenzhen, China (Population 12 million)
Shenzhen is a world leader in electrifying transportation. While most cities seem to be dallying around with demonstration projects, Shenzhen has already begun the transition. It currently has 16,000 electric buses and 22,000 electric taxis. This makes it the first city to have a fully electric bus fleet.
As part of this electrification, 1,800 chargers have been installed throughout city. The cost of fully charging a bus (typical battery size 250 kWh) is about $45.
It's no coincidence that Shenzhen is also home to BYD, one of the largest electric vehicle companies in the world, and also a major manufacturer of batteries.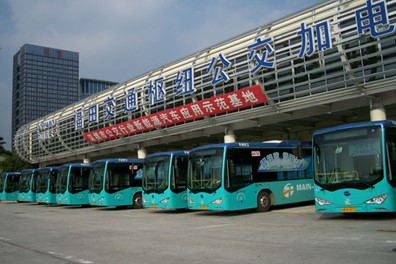 Singapore (Population 5.7 million)
Singapore is a city that faces major challenges in moving to clean energy. Its limited geographic size means it has limited renewable resource available. It has no potential for hydroelectricity or geothermal, low average wind speeds and little available land for large scale solar. However, that is not stopping Singapore aiming to be a clean energy city.
Singapore aims to deploy 2 GW of solar by 2030. To enable this, the city is investing in research to develop innovative ways to integrate solar energy into the urban environment. Two research projects being undertaken are the installation of solar panels on rooftops of high-rise public housing developments, and a floating photovoltaic project which will place solar panels at water reservoirs.
However, Singapore will always need to import a large percentage of its energy. For example, the 'Suncable' mega project will transfer solar energy captured in Australia to Singapore. This project will consist of a 3,750 km long underground and undersea cable. It will provide enough power to deliver 20% of Singapore's total energy requirements.
Cities Leading the Charge on Sustainable Energy
Cities, with their huge energy use, can be powerful drivers in the move towards clean energy. There are certainly challenges, but there are a growing number of cities that are powering ahead, setting great examples for others to follow.
The transformation of cities is an important part of the wider shift towards renewable energy in Asia. Cities that embrace the change will no doubt embrace the cleaner air that comes with it. And stimulate their economy in the process.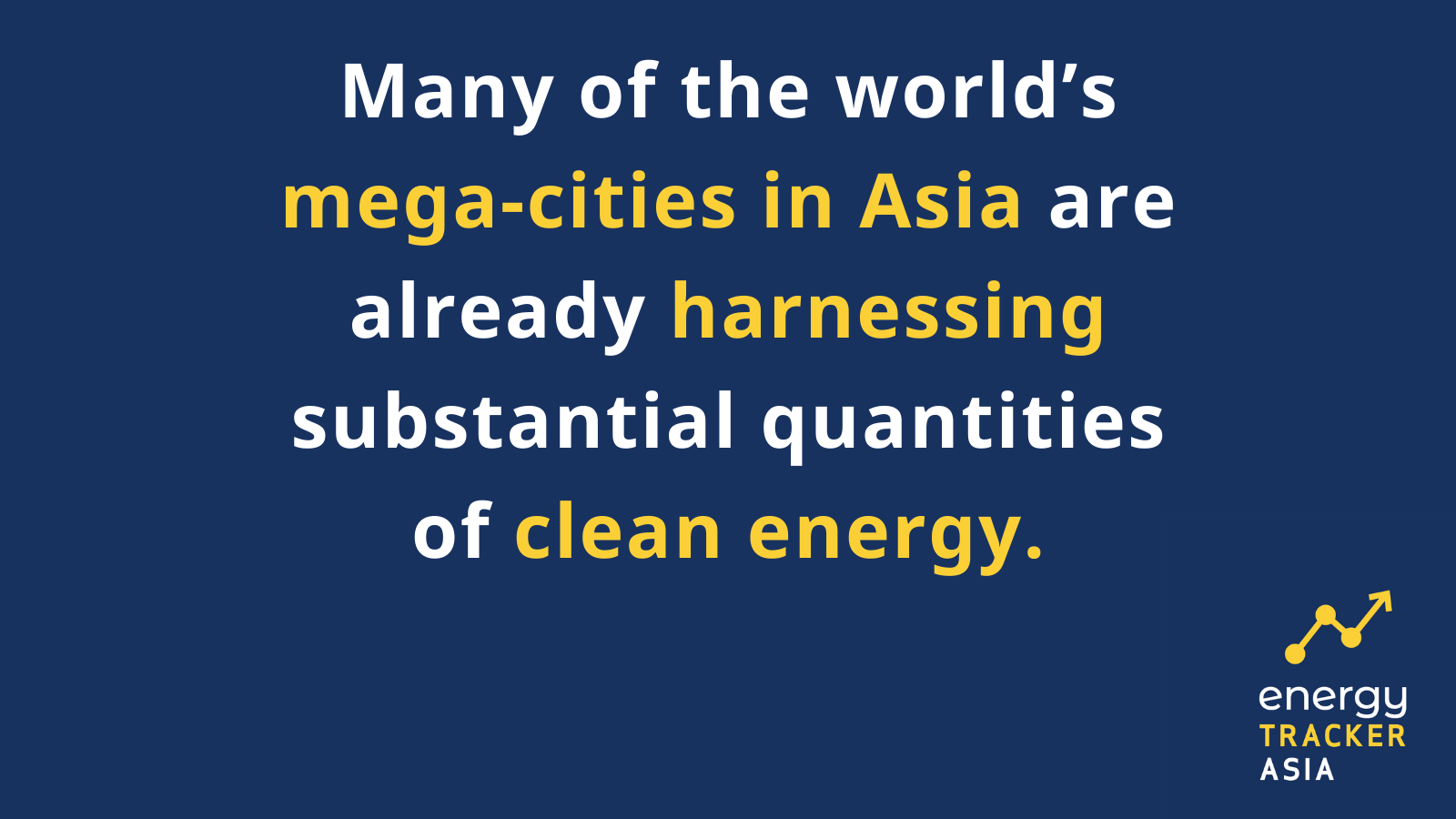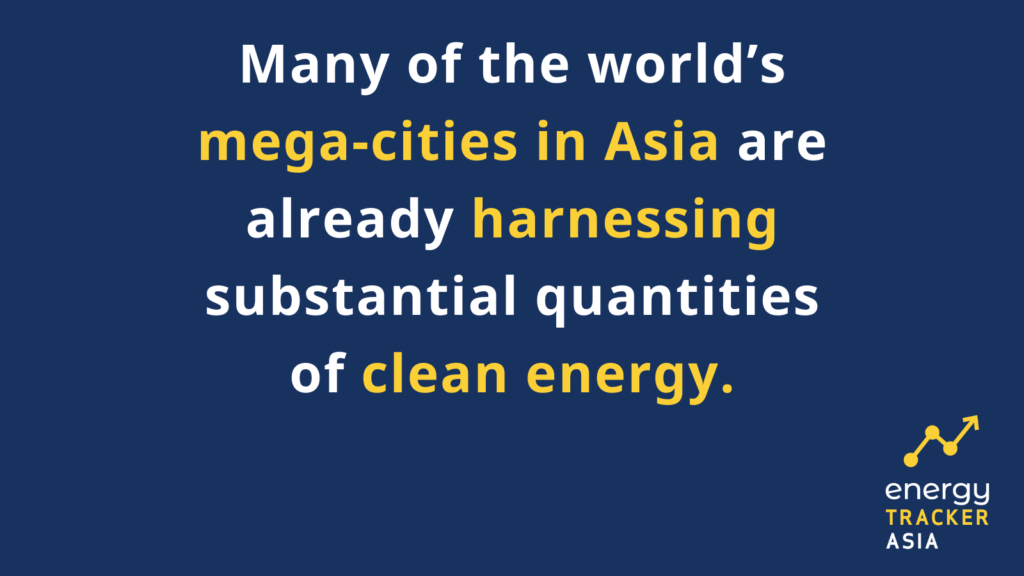 by Eric Koons
Eric is a passionate environmental advocate that believes renewable energy is a key piece in meeting the world's growing energy demands. He received an environmental science degree from the University of California and has worked to promote environmentally and socially sustainable practices since. Eric's expertise extends across the environmental field, yet he maintains a strong focus on renewable energy. His work has been featured by leading environmental organizations, such as World Resources Institute and Hitachi ABB Power Grids.
Read more