COP27 Finance Day: Expectations and Outcomes
COP27's Finance Day didn't exactly provide many reasons for excitement. It ended with more promises than actual progress, showing a lack of solidarity with vulnerable nations, especially from the world's biggest polluters.
14 November 2022 – by Viktor Tachev
COP27 2022 is taking place in Sharm El Sheikh, Egypt, during the perfect storm of climate, food and energy crises. November 9 was the COP27 Finance Day. At no point have leaders been more responsible for delivering on past financial commitments and making new and more ambitious pledges.
The Climate Finance Topics Going Into UN Climate Change Conference COP27, Egypt
A report released ahead of Finance Day at COP27 revealed that developing countries outside China need up to USD 1 trillion annually in external climate financing by 2030 to improve climate resilience, address loss and damage, abandon fossil fuels and fight global warming. Currently, the investment stands at USD 500 million.
The World Needs Billions of Dollars to meet Paris Agreement Targets
On a global scale, the world requires between USD 4 and 7 trillion annually to meet the Paris Agreement target.
Reports like these explain why climate finance and solidarity were noted as focal points at COP27 Egypt.
Adaptation and Mitigation – Climate Solutions in Developing Countries
Climate-vulnerable nations face growing costs to recover from one climate disaster and prepare for the next one. The IPCC urges nations to speed up adaptation action and scale it up to adequately address the needs of vulnerable countries. Currently, every USD 1 spent on resilience can save many lives, alongside USD 7 in avoided costs.
To date, there is only an "insufficient" USD 100 billion climate finance package in place. Besides, developed countries are consistently failing to meet it. The UN advises that adaptation and resilience funding should represent half of all climate finance. According to experts, the USD 40 billion dollars per year by 2025 in adaptation support, which leaders agreed to at COP26 Glasgow, is just a fraction of the USD 300 billion annually that developing countries need.
Loss and Damage
The 55 countries most exposed to the climate crisis have already suffered over USD 500 billion in losses. The average GDP drop for the most vulnerable nations could reach 19% by 2050 and 64% by 2100.
Developing countries have advocated that funds cover the loss and damage for over three decades. Yet, for the most part, the developed world has been rejecting their calls. Academics have even uncovered developed nations' strategies for resisting the developing world's calls for funding mechanisms for loss and damage.
There has been no notable progress since global leaders first mentioned the "loss and damage" topic at COP19 Warsaw. At COP27 Egypt, a proposal for a new facility to address loss and damage was tabled but immediately rejected. Yet, studies estimate that developing nations will face up to USD 580 billion in irreversible damage from climate change annually. By 2050, this figure is likely to reach around USD 1.7 trillion annually.
The Restructuring of the Global Climate Finance Ecosystem
Currently, the most and less affected countries from climate change face equal requirements for receiving financial support. Ensuring straightforward access for the most affected countries would more timely address the immediate harm to their infrastructure and population and will encourage sustainable development.
Lack of Robust Tracking Mechanisms for Financial Support
Furthermore, there is a lack of robust tracking mechanisms for the provided financing. As a result, there is a significant gap between the financing figures reported by donor countries and the actual funds provided. Currently, most financing pledges aren't legally binding, which is part of why developed countries continuously fail to deliver on them.
Loans vs Grants
Meanwhile, most transition financing comes as loans, which are expected to deliver a return on investment. They also prioritise commercially viable projects instead of areas where the funding is needed the most. At the same time, grants are widely unavailable or remain hard to fund.
Public and Private Sectors Financing Participation
Private financing participation remains low. For every USD 1 in public finance, private investors have provided USD 0.37. In 2021 alone, leading development banks lent USD 51 billion to poorer countries, with private investors contributing USD 13 billion.
Additionally, the latest report on the state of blended finance reveals its downward trajectory, further highlighting the challenges in mobilising investment for the developing world.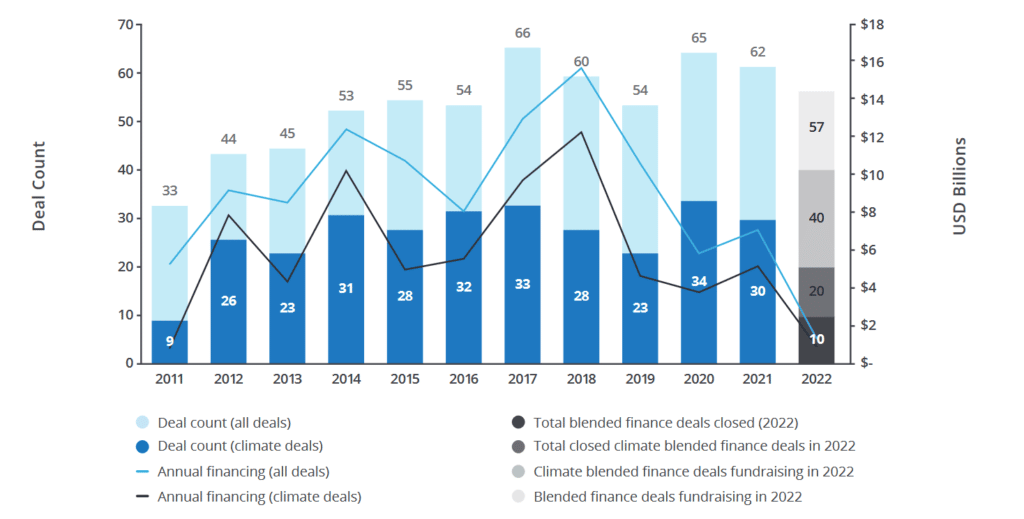 Outcomes of the COP27 Finance Day
In terms of actual commitments, Namibia received a grant of USD 544 million from the Netherlands' Invest International initiative and the European Investment Bank to support green hydrogen and other renewable energy projects.
The European Bank for Reconstruction and Development and Global Environment Facility allocated USD 5.5 million in loans to support Egyptian solar projects.
The UK and the Netherlands pledged USD 230 million and USD 110 million, respectively, to the Africa Adaptation Acceleration Program (AAAP). Germany also promised to increase its support for the AAAP to USD 6 billion by 2025.
The US announced the Energy Transition Accelerator (ETA) to accelerate the clean energy transition.
Finance Day lacked the Big Announcements of COP26
Aside from these outcomes, the tangible results from the COP27 Finance Day were mostly lacking. Despite the presence of powerful national leaders, as well as public and private sectors financial institutions, the day was quiet. It lacked the big headline announcements of the past conference. Finance professionals explained that this time, it was more about the work behind the scenes on figuring out ways to accelerate the implementation of the pledges already in place.
On Adaptation and Mitigation
Many African leaders admitted they couldn't afford the cost of adaptation.
The UN Secretary-General urged developed and developing countries to unite and form a Climate Solidarity Pact to reduce emissions this decade, in line with the 1.5-degree target. He warned that refusing to do so would result in a "Collective Suicide Pact".
Tired of waiting for the biggest economies to live up to their promises, developing countries began crafting a USD 183 billion investment plan.
UN experts published a list of projects worth USD 120 billion that investors could back to help poorer countries cut emissions and adapt to climate change.
The UK pledged to triple funding for climate adaptation from GBP 500 million in 2019 to GBP 1.5 billion in 2025.
COP27 saw the launch of the Sharm El-Sheikh Guidebook for Just Finance to accelerate finance beyond pledges. It also aims to promote partnerships by mapping out the roles of different stakeholders in global climate financing.
Leaders also introduced the Sharm-El-Sheikh Adaptation Agenda. Its 2030 financing goals urge the private sector to integrate physical climate risks into its investment decisions. The agenda will assist in finding ways to mobilise the USD 140 to USD 300 billion needed across public and private sources. It also stresses the importance of increasing public financing and allocating 50% of climate funds to adaptation and resilience.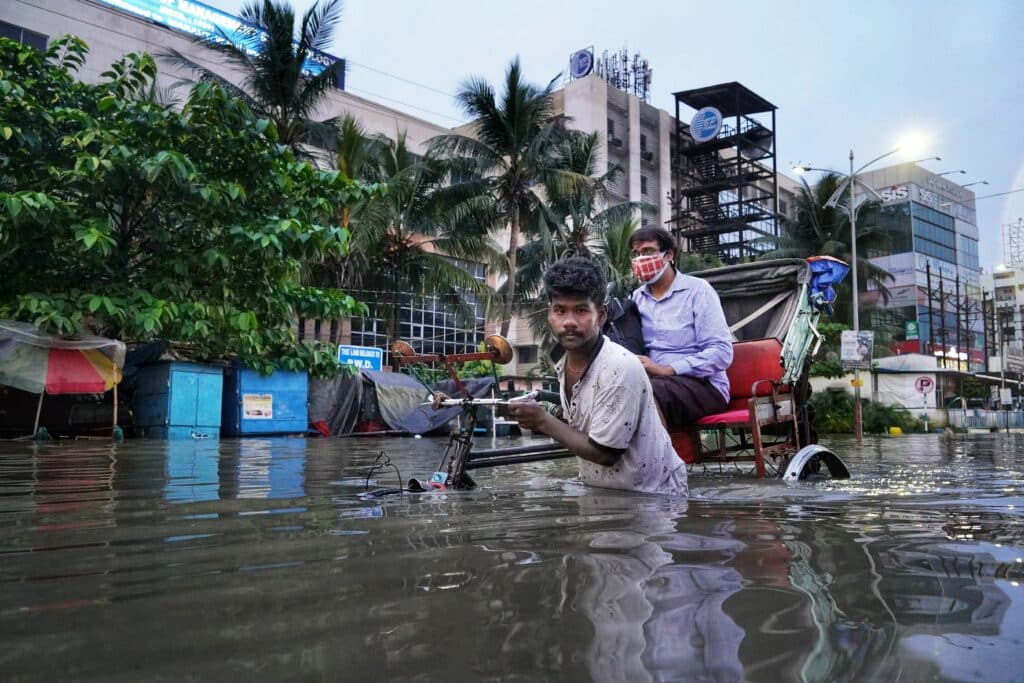 On Loss and Damage
Scotland promised an additional USD 5 million on top of the USD 2.2 million pledged at COP26 for loss and damage. Austria has promised USD 50 million to developing countries, while New Zealand announced a commitment of NZD 20 million. Germany and Belgium pledged EUR 170 million and EUR 2.5 million, respectively. Ireland promised USD 10 million to protect the most vulnerable countries from loss and damage. Canada pledged USD 18 million.
UK Export Finance announced plans to pause debt payments for low-income and small island countries during climate catastrophes.
The Africa Climate Risk Facility was launched. It has committed to underwriting USD 14 billion of cover for climate risks by 2030.
China declared its willingness to help compensate poorer countries for losses and damage. India stated that it was willing to assist but stressed that developed nations had the primary responsibility to pay for damages.
The US remained silent on any commitments to delivering funding to poorer countries. However, it laid plans to raise funds for developing nations through private capital from corporations that purchase carbon offsets. The plan was met with scepticism.
On the Global Financing Landscape's Restructuring – Debt Swapping
The UN Secretary-General stressed the idea of "debt swapping" to allow countries to invest in adaptation, mitigation, loss, and damage instead of paying their debts. It came as a response to the climate disasters in Pakistan – a country with high debt, where such a mechanism could ensure quick access to much-needed funds. It could potentially unlock massive financial support for other countries as well. Meanwhile, the average ratio of debt to GNI for low and middle-income nations, excluding China, was 42% in 2020. Some regions are already experimenting with such mechanisms.
27th session of the UN Climate Change Summit also saw the launch of the "Reducing the Cost of Green and Sustainable Borrowing" initiative for African countries. It aims to enable more sustainable financing through green bonds.
South Africa's Just Energy Transition Partnership (JETP) kicked off. Its goal is to accelerate the country's decarbonisation by investing in the green transition. The supporting countries will fund the program's first phase by mobilising USD 8.5 billion.
Progress was scarce on the Bridgetown Agenda, an initiative proposed by Barbados' Prime Minister Mia Mottley that aims to reform international public funding institutions and make them fairer to poorer countries. Global leaders, including the heads of the IMF and the World Bank, all welcomed the idea. However, the question of the next steps remained open.
The launch of the World Bank's Global Shield Financing Facility, an initiative aggregating climate risk finance to ease funding access for vulnerable countries, is a sign that the transformation of these institutions is gathering pace.
While, for the first time, there were discussions about climate reparations on the agenda, they didn't gather significant financial backing.
Finance Day at COP27: More Questions than Answers
It is the moral duty of the leaders at COP27 to ensure that developing countries would be supported and that there wouldn't be tradeoffs between adaptation, mitigation, loss and damage financing. The results show that they could have done better. Time is running out and developing countries are now mostly left on their own to meet the already materialising catastrophic climate scenario. To reduce greenhouse gas emissions and meet net zero emissions commitments and climate action, they need support.
Global economy, markets and their profit-driven nature have set the stage for the climate crisis. However, they can also close the curtain. It would be in everyone's best interests to do so.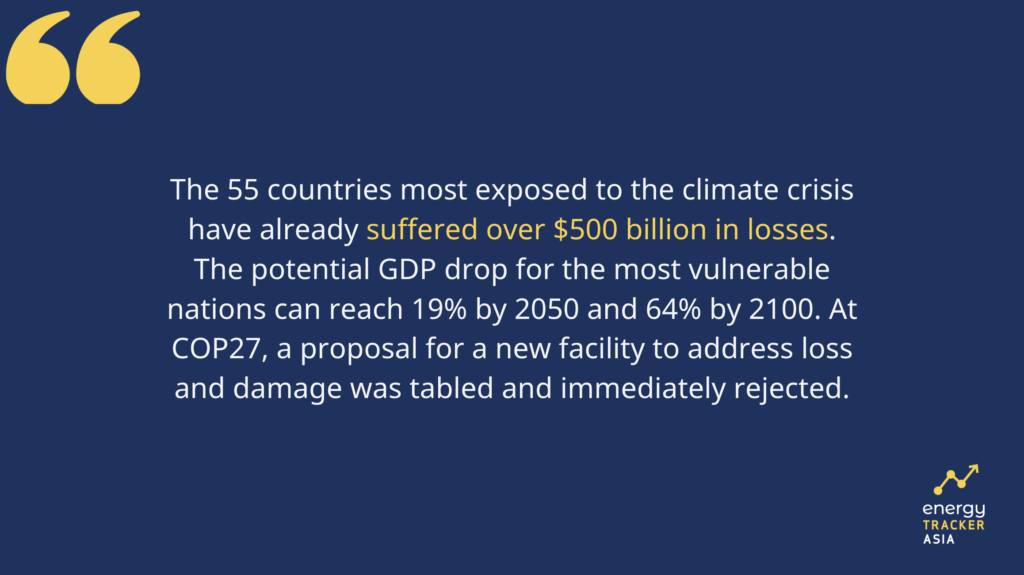 by Viktor Tachev
Viktor has years of experience in financial markets and energy finance, working as a marketing consultant and content creator for leading institutions, NGOs, and tech startups. He is a regular contributor to knowledge hubs and magazines, tackling the latest trends in sustainability and green energy.
Read more