How Biden Wants to Lure Smaller Nations Away from China's Coal Grip
08 April 2021 – by Ankush Kumar
With his ambitious renewable energy plan, US President Joe Biden has found a fresh field to rival China. He wants to counter Beijing's on-going coal investments along the Belt and Road Initiative. Many Asian countries find themselves caught between two superpowers.
Biden presented his climate policy roadmap a mere week after resuming office, on 27 January. The Executive Order – with which he commits to US net-zero emissions by 2050 – calls to redirect capital flows toward renewable energy investments and "away from high-carbon investments" such as coal power.
Already in his campaign, Biden promised to ramp up federal purchasing of key clean energy inputs like batteries and electric vehicles. He committed to USD $400 billion over ten years – twice the size of the Apollo space program.
Biden to rally a renewable energy front against China
His public procurement plan is not only attractive for clean energy developers in South Korea, Japan, Singapore, or China. It is also an important step to isolate Beijing, which the Biden team wants to stop "from subsidizing coal exports". Instead, the US should "rally a united front of nations to hold China accountable to high environmental standards in its Belt and Road Initiative infrastructure projects". But will smaller nations really escape China's fossil grip to embrace US clean energy investments?
Beijing announced the Belt and Road Initiative (BRI) in 2013 to connect three continents and more than 60 countries along historic trade routes. Till today, it is a strong vehicle to finance coal projects abroad: While overall BRI investments halved during the COVID-19 pandemic, foreign investments of Chinese coal companies surged from 15% in 2018 to 27% last year, a report of the International Institute of Green Finance at the Central University of Finance and Economics in Beijing shows.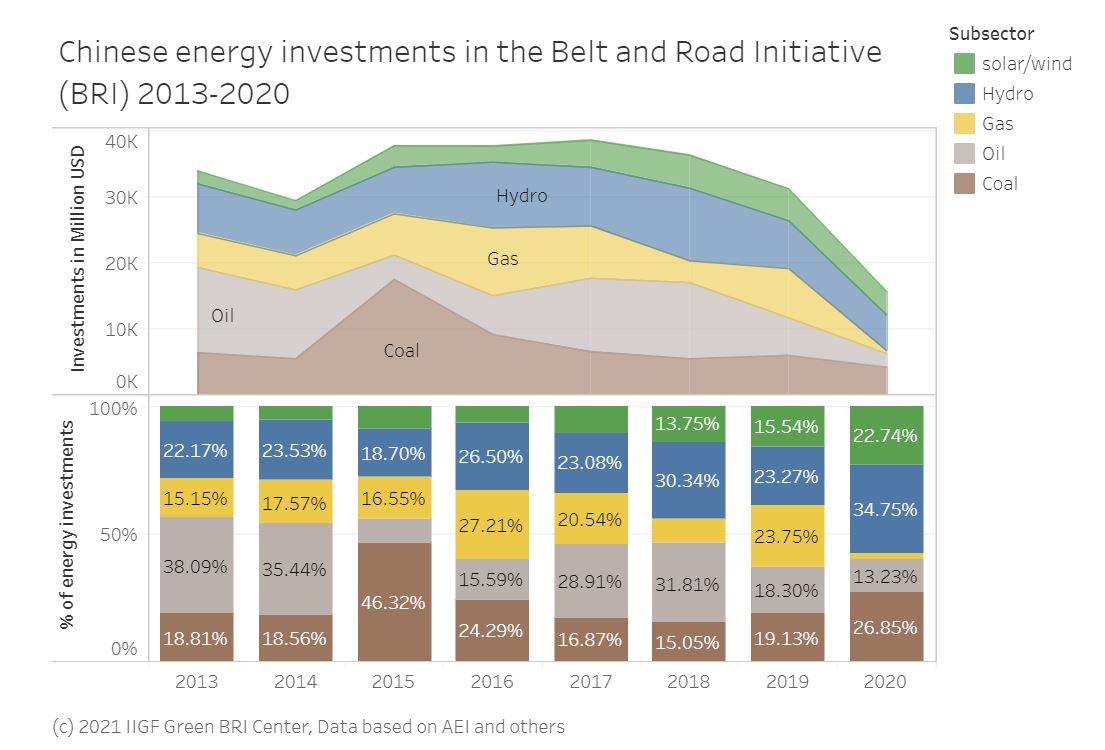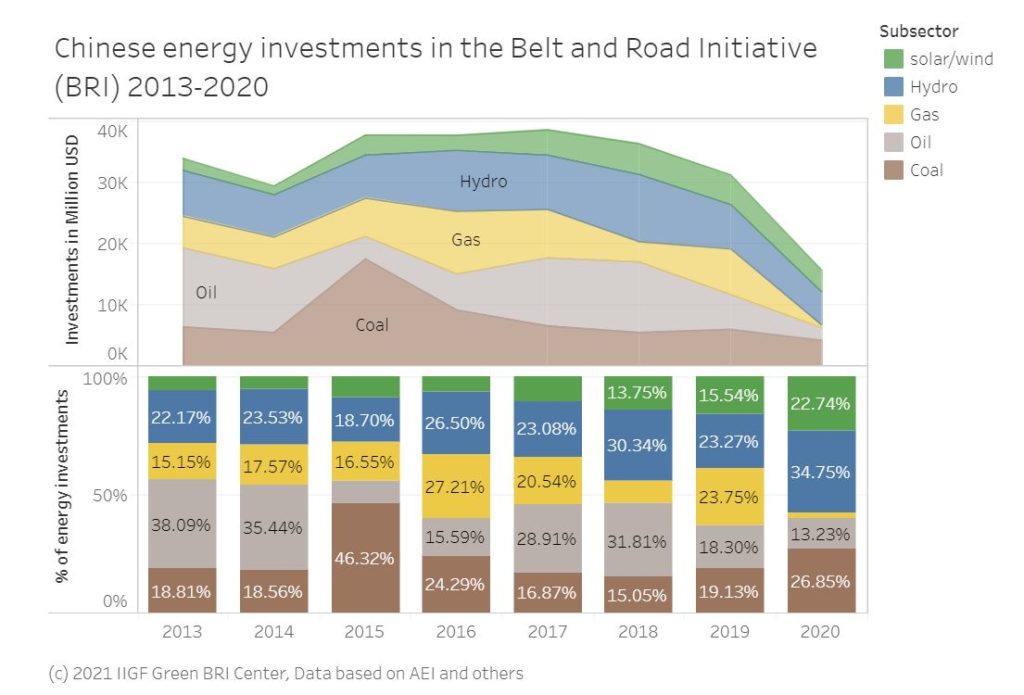 Source of graphic: Green Belt and Road Initiative Center
Countries of the Belt and Road Initiative emit a fourth of the world's CO2
The lion's share of the funds went to Pakistan. Other large recipients of Chinese coal investments were Indonesia, South Africa, Bangladesh, and Vietnam, as data from Boston University's Global Development Policy Center shows. In total, the new carbon-producing, coal fired power plants that open this year or are still in planning will produce 24.27 gigawatts of power and emit a whopping 136,139 kilotons annually. Experts estimate that the BRI countries – not including China – account for 26% of global carbon dioxide emissions. Such results show investments in coal power are contrary to goals to mitigate climate change, such as The Paris Agreement
However, as China pledged to reach carbon neutrality by 2060, it also plans to expand its clean energy investments along the BRI. For the first time in 2020, renewables made up the bulk of the USD $20 billion energy investments. Within a year, hydropower, solar and wind increased their share from 38% to 57% or USD $11 billion. Countries like Qatar, Oman and Egypt already received 100% of green investments from China – which would leave little room for US engagements.
Clean energy is also a focus in China's 14th Five Year Plan (FYP). "Our goal is to make the BRI a robust engine for low-carbon transformation and green recovery in the post-COVID world", Foreign Minister Wang Yi explained during a press conference in early March.
China's FYP commits to more clean energy investments
Even inside the Communist Party, the excessive fossil funding along the BRI provokes criticism: In December, the Ministry of Ecology endorsed a Guidance to flag future coal investments as "red". While the department still has a minority voice in the government, one thing is certain: The US will have to offer strong climate alternatives to the countries of the Belt and Road Initiative to outmaneuver Beijing.
For instance, Joe Biden instructed the Export-Import Bank and the new U.S. International Development Finance Corporation to stop coal financing. Instead, he wants to expand green funds that could also benefit BRI countries.
Greening the World Bank and the IMF
But apart from the carrots, Biden's economic policies also have sticks to offer. Through the World Bank, the International Monetary Fund (IMF), or the Asian Development Bank, the US wants to reform the rules under which debt for development projects are repaid. This way, the President aims at countering "self-interested Chinese projects." "Projects with high carbon impact and high debt costs will go to the end of the line, making them higher risk and more costly."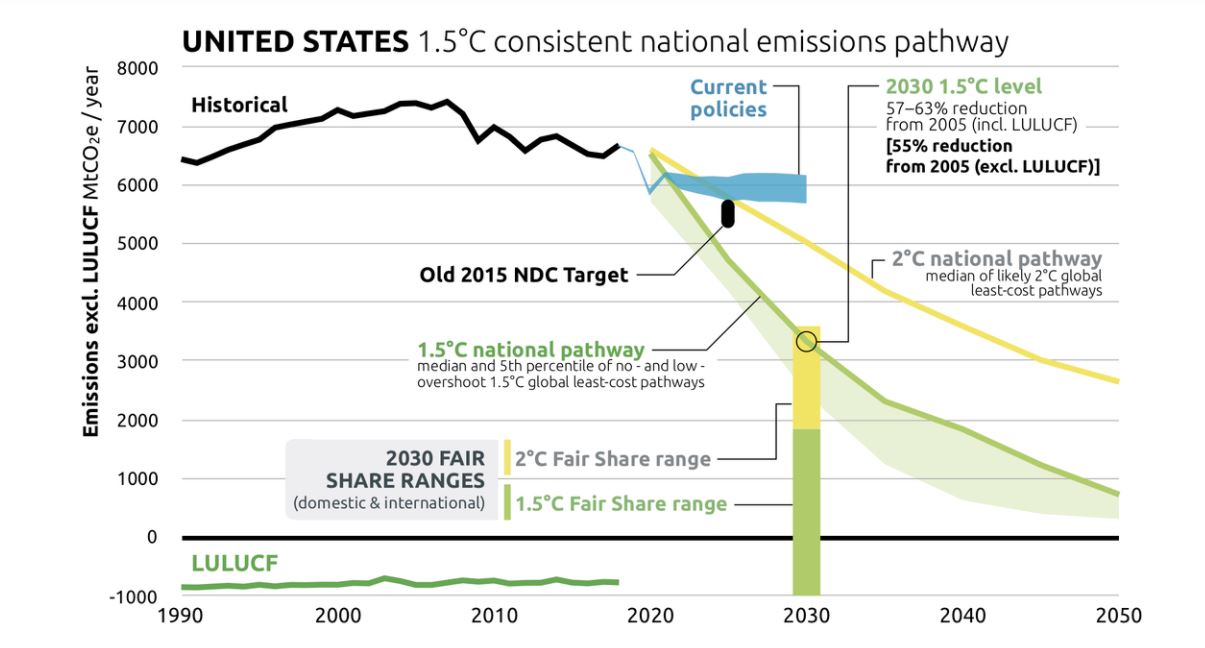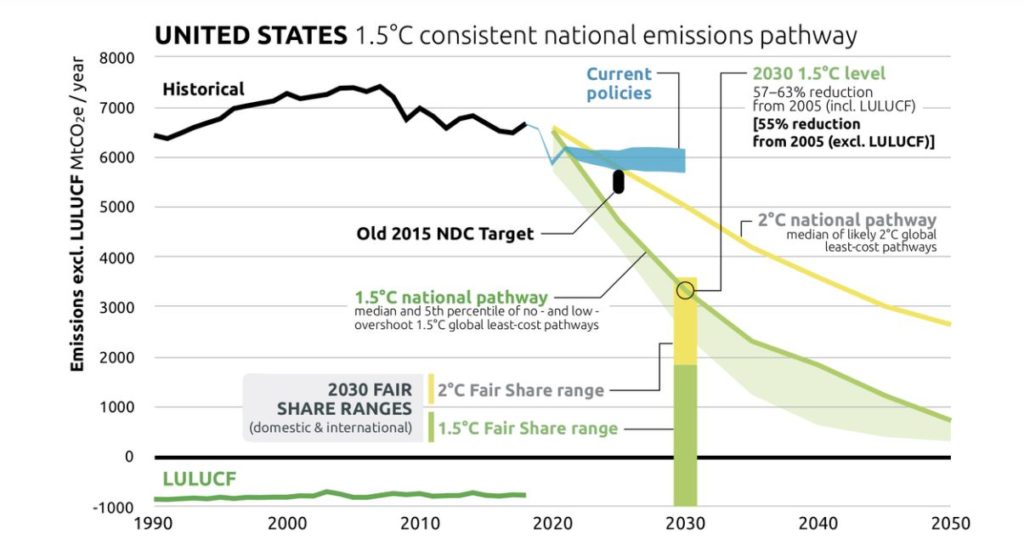 Source: Climate Action Tracker
On the one hand, this is a risky move. Poorer countries with higher fossil dependencies could be pushed even closer to China.
More countries move out of coal investments
On the other hand, the opposition within the BRI against Beijing's coal investments is already growing. After Kenya halted a one-gigawatt project near a World Heritage Site in 2019 supported by China.
Countries reject China's coal fired power plants
Egypt also stopped the construction of a USD $4.4 billion, six-gigawatt coal-fired Chinese power plant last year. This February, Bangladesh decided to scrap nine proposed coal-fired power plant projects with a combined capacity of nearly 7.5 gigawatts.
More countries may follow as the COVID-19 pandemic has increased the appetite for wind and solar globally. That's not a bad start for Biden's alliance-building.
The blind spot in Biden's climate policy
Yet his anti-China plan also has a blind spot. As his directive only speaks of "carbon-intensive" energies, it gives leeway to America's strong Liquefied Natural Gas (LNG) lobby and gas financing abroad. Recently, the US Development Finance Corporation pledged USD $1.5 billion to develop gas reserves in Mozambique. And last October, the agency announced to support a two-gigawatt LNG gas power plant in Vietnam. Apart from renewable energy, gas projects could therefore remain Washington's foot into the door of many BRI countries.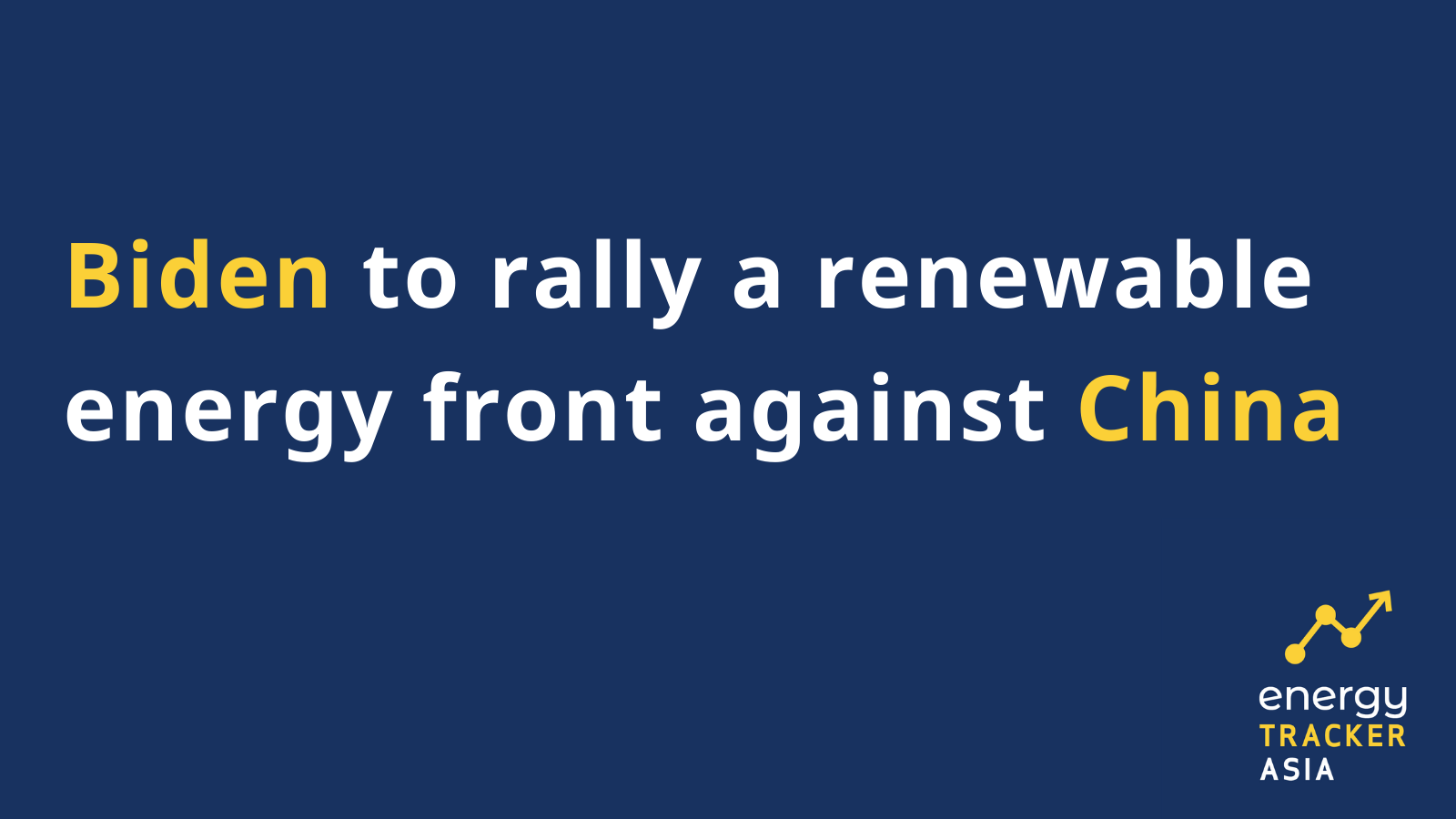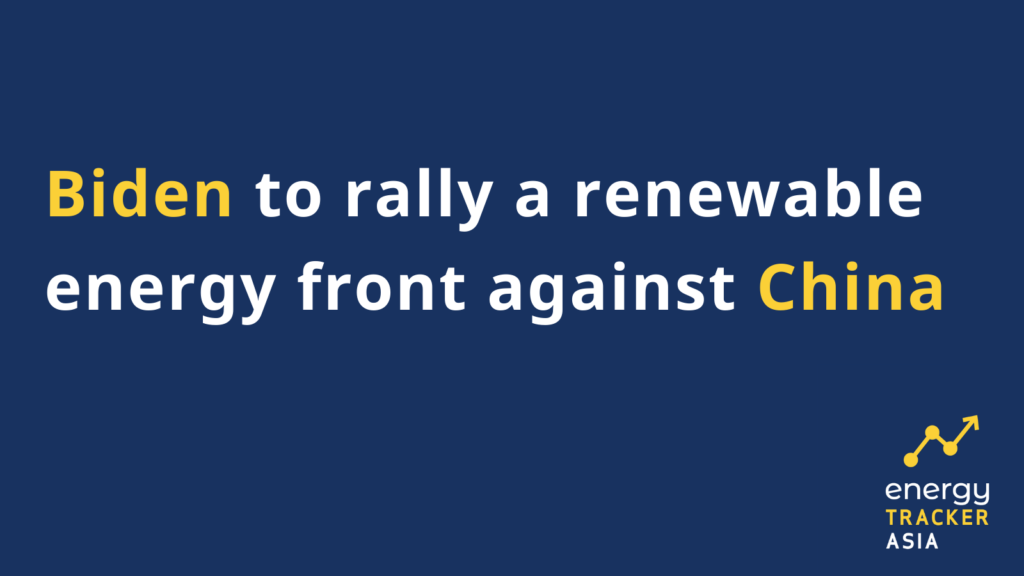 by Ankush Kumar
Ankush Kumar is a Berlin-based freelance journalist who writes on energy transition, human rights, and enterprise technologies. He was formerly associated with India's largest media conglomerate The Times Group, covering power utilities, coal, and renewable energy. Kumar was part of the Clean Energy Wire media study tour in 2018 to cover Germany's coal phase-out.

As a journalist, Kumar was also involved in a cross-border story on lead-acid poisoning caused by battery recycling. The story won the prestigious "Ernst-Schneider-Preis" of the German Chamber of Commerce and Trade as well as the "Deutscher Journalistenpreis – djp" of The Early Editors Club in 2019. On April 22nd, 2021, at the Second Annual Fetisov Journalism Awards his co-authored story won the 2nd prize in the category of "Contribution to Civil Rights." Over the years he has written articles for The Caravan, Financial Express, The Economic Times, Der Spiegel, Frankfurter Rundschau, and other reputed publications.
Read more