JERA's Vietnam LNG Plans in the Wake of PDP8
Vietnam is undisputedly among the world's best renewable energy success stories. The country needs to continue marching towards sustainability and retain its position as a lucrative market for green investors. However, the looming boom in the local LNG market risks derailing this progress.
18 March 2022 – by Viktor Tachev
Japanese power producer JERA and its latest Vietnam LNG plans have caused even more confusion when determining the direction of the country's energy journey. While the short-term gains that stem from expanding its fossil fuel fleet may seem tempting, Vietnam would benefit from showing ambition on the green energy stage. The recent results are enough of an incentive.
LNG as a Crucial Step in Vietnam's Perplexing Energy Journey
In just two years, Vietnam went full circle. It was positioned to become Asia's next clean energy powerhouse with its own solar power success stories, but then it moved toward sacrificing renewables for coal. However, it pivoted again by using the COP26 stage to commit to a coal phase-out. For those looking from the sidelines, all these moves resembled a game of table tennis. And while it looked like team "green" may have been dominating, the scales seem to be leaning in favour of team "grey."
JERA, Japan's largest power producer, recently announced that it was setting up an office in Hanoi. The company plans to participate in several upcoming liquefied natural gas projects in Vietnam. JERA specialises in all aspects of the fossil fuel value chain, including plant and supporting infrastructure development for LNG-to-power projects, coal, and ammonia and coal co-firing power projects.
JERA's decision to position Vietnam as a priority country for LNG development is motivated by several factors:
The local LNG sector in Vietnam is still in its infancy, leaving significant room for growth.
The expected growing energy demand in the country and the need for decarbonisation and curbing greenhouse gas emissions. Recently, the latter has sparked considerable interest in LNG as a potential way to meet it.
The portrayal of LNG in Vietnam as a much cleaner fuel that can serve as a bridge towards renewables.
JERA's Vietnam LNG Plans are Ambitious – Power Plants and LNG Projects
The flagship project of JERA Energy Vietnam is for a 4.5-gigawatt LNG-to-power plant in partnership with the US giant ExxonMobil. Should the project go live, it would become one of the most significant outputs in Southeast Asia and would ensure the country's energy security. In addition, the joint partnership will develop all the surrounding infrastructure, including LNG loading and unloading facilities, pipelines and tanks. JERA also plans to establish an LNG imports terminal that will handle 6 million tonnes of LNG per year. The fuel will come from several countries, including the US, Australia and others, ensuring a stable energy supply.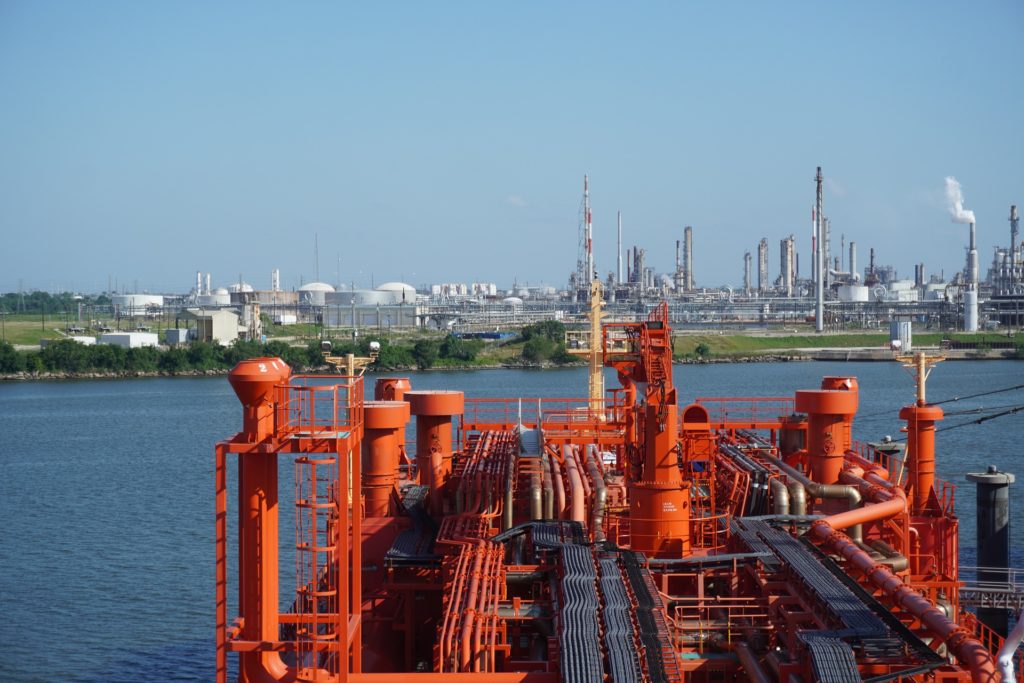 LNG-to-Power Chain and Renewable Energy Projects to Curb Greenhouse Gas Emissions
Furthermore, JERA's unit would be assisting with advancing the LNG-to-power projects in the country that are currently under consideration. It will also be looking to partner with local energy companies to explore new projects, including those in the renewable energy space.
Another LNG-to-Power Project in Ca Na
The proposed LNG project isn't the only one in JERA's Vietnam roadmap. The company also bid for a 1.5-gigawatt LNG-to-power project in Ca Na.
JERA's announcement comes on top of a series of efforts of other companies, including PetroVietnam Gas and Tokyo Gas, that are looking to grow the LNG Vietnam landscape.
Furthermore, Vietnam's government is also looking favourably at proposed plans for a progressively-expanding LNG fleet, as laid out in Vietnam's PDP8.
The Drawbacks of the LNG Vietnam Plans
Some analysts predict that only some of the proposed LNG projects in Vietnam will be successful. This echoes IEEFA's regional findings. These state that 62% of LNG import terminal capacity and 61% of gas-fired power capacity is unlikely to be built.
Furthermore, Vietnam also faces key regulatory issues that may delay or complicate the LNG expansion projects.
It is also worth noting that the payback time for fossil fuel power plants is between 10 to 20 years. Both JERA and Vietnam plan to go net-zero by 2050. Furthermore, McKinsey and Company also predicts that LNG will peak by 2037. This leaves a relatively small window of opportunity for the profitable operation of new LNG infrastructure and plants.
While JERA views LNG as a necessary bridge fuel, standing in for decarbonisation technologies such as ammonia or hydrogen. However, LNG stands as a possible U-turn on the road to a green future for Vietnam. Taking action on these LNG expansion plans is likely to come with risks, including a disorderly energy transition, further asset stranding, and rising power production and electricity costs, which is not good for the electricity market.
Risks of Hampering the Progress on the Renewable Energy Stage in Vietnam
The November 2021 draft of the PDP8 policy replaced unfeasible coal-fired power plants with LNG projects, making the latter a critical source for baseload generation capacity. However, a decision to concentrate on LNG fleet expansion risks further distancing the country from the swelling pool of sustainable finance. And it may also prevent the country from scaling up its renewable energy grids to generate reliable and affordable electricity.
Withdrawal of LNG Power Generation Projects in Vietnam
The upcoming review of PDP8 is expected to result in the withdrawal of several LNG projects in Vietnam with a total capacity of 7.5 gigawatts. Those include Hai Phong 1 and 2 as well as Long An 2. The capacity will likely be replaced by solar, onshore and offshore wind power. Renewables would also substitute the 2 gigawatts' worth of energy that was to be provided by previously planned coal power projects.
If this turns out to be the case, Vietnam will strengthen its position as the leading renewable energy market in Southeast Asia. Due to this, it is likely to benefit from an influx of green capital in the coming decades. In fact, the country is already attracting substantial interest from green financiers.
The prime minister is expected to receive the new power plan draft in Q1, 2022. According to officials, it will focus on renewables and "be in line with the national sustainable development." However, what is clear is that the country has the means to become a solar and wind power success story.
In 2021 alone, 4 gigawatts of onshore wind power went live. The potential for fixed bottom and floating capacity for offshore wind power amounts to around 600 gigawatts.
Looking Towards PDP8 – Vietnam LNG and Renewable Energy Future
Vietnam's struggle to make a clear decision on its energy policy remains a significant issue for development. Until now, Vietnam has set up a solid foundation in renewables. And the country has established itself among the most exciting clean energy markets globally. It now has the opportunity to build on this foundation to embrace its renewable future instead of destroying it.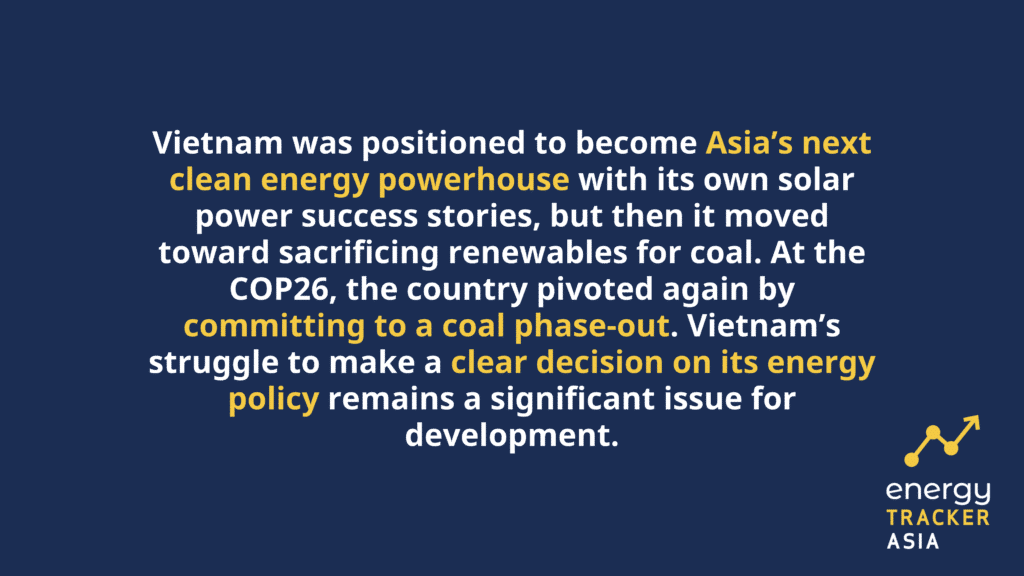 by Viktor Tachev
Viktor has years of experience in financial markets and energy finance, working as a marketing consultant and content creator for leading institutions, NGOs, and tech startups. He is a regular contributor to knowledge hubs and magazines, tackling the latest trends in sustainability and green energy.
Read more