Malaysian Oil and Gas Company Petronas Ventures into Renewable Energy
Petronas is one of the largest oil and gas companies in the world - controlling the fourth largest fossil fuel reserves in Asia. Yet the government owned business is aware that oil and gas is loosing traction. Since 2013 Petronas has been investing in renewable energy and currently controls over 1 GW of solar arrays. Further investment in renewable technologies is expected in the coming decades.
29 September 2021 – by Eric Koons
Malaysia has long been a giant in the global oil and gas industries – powered by the Government-owned Petroliam Nasional Berhad (better known as Petronas). This Malaysian oil and gas company manages the fourth-largest oil reserves in Asia (after China, India and Vietnam). And is the second-largest oil and natural gas producer in Southeast Asia.
In addition to its vast reserves, Malaysia also produces one of the highest quality crude oils, known as the Tapis blend (from the offshore Tapis field).
Why Malaysia's Location Ties it to the Gas Industry
Malaysia's location is a crucial reason for its wealth. Its proximity to mainland Asia means that it can easily supply its neighbours (China, Japan, South Korea) with oil and gas.
Furthermore, major international shipping routes run through the Straits of Malacca, adjacent to Malaysia. So it can easily supply the Asia Pacific (APAC) regions, plus the United States and Europe.
However, in the growing demand and support for clean energy, even this industry giant is starting to diversify its energy portfolio. Since 2013, Petronas has been branching out into the renewable energy sector.
Petronas – The Founding of an Oil and Gas Industry Giant
Economic growth in Malaysia exploded with the discovery of oil in 1910 when the Royal Dutch Shell Company drilled the first successful oil well in Sarawak. It was also roughly around this time that the country came under British colonial rule. However, it was another 50 years before Malaysia gained independence.
The Petroleum Mining Act of 1966 allowed companies like Shell and Exxon to continue their drilling and processing operations while paying royalties to the government. But the turmoil in oil-producing Middle East countries and the rising oil price in the 1970s inspired the government to introduce new policies in 1971.
This policy resulted in the creation of the first state-owned Malaysian Oil & Gas Company – PETRONAS.
Petronas received exclusive ownership rights to all oil and gas resources in Malaysia. This instantly sets Petronas up to become one of the largest oil and gas companies in the region.
This exclusivity, coupled with excellent company management, saw Petronas and Malaysia experience significant growth in the following decades. With rapid growth and wealth coming into the country, the oil and gas sector stayed in the government's spotlight.
Petronas Stepping Into Renewables
Since the early 2010s, this Malaysian Oil & Gas Company has started to diversify into renewable energy.
In 2013, it set up its first internal solar PV array in Malaysia. And by 2018 had five solar PV plants across Malaysia and Italy.
In 2018 Petronas New Energy was established. The subsidiary has been able to utilize the company's existing size and business expertise to start delivering large scale renewable projects across the globe. It soon acquired Amplus Energy Solutions, a company that pioneered Solar Power As A Service (SPAAS).
Then launched its own rooftop solar PV solution – M+ by PETRONAS.
The Future of Petronas and Other Gas Companies?
With its large size and expertise in deploying large scale engineering projects, Petronas is well-positioned to deliver various clean energy projects.
We expect these to range from building-mounted solar PV to battery and hybrid energy solutions. Currently, the Malaysian Oil & Gas Company has over 1GW under its belt and is growing.


Still, Petronas is Not Done with Oil and Gas
Though Petronas is investing in renewables, the company is not ready to abandon fossil fuels just quite yet.
In 2018 about 54% of the Malaysian oil & gas company interests were in fossil fuels, and Petronas hopes to reduce this to 47% by 2040.
Adif Zulkifli, the Executive Vice-President and Chief Executive Officer of Petronas's Upstream business, stated:
"What we have done before will not work in the future." And the company's approach to reducing carbon emissions needs to be done "safely, at the lowest cost possible to ensure we are resilient" and "drive carbon emissions levels down from current levels".
While Petronas's goals and timelines make financial sense, they are still quite conservative and they prioritize oil and gas above all else. Ironically, the company is already equipped with the skills and resources to develop and deploy renewable energy projects.
Oil and Gas in the Rest of the World
Europe has committed to a Green New Deal (becoming carbon neutral by 2050), and the US is committing to its clean energy programme.
This opens the doors for companies like Petronas, who have the resources to deliver these renewable energy solutions.
At a time when renewable energy is in high demand, Petronas is in an excellent position to become a market leader in renewable energy projects.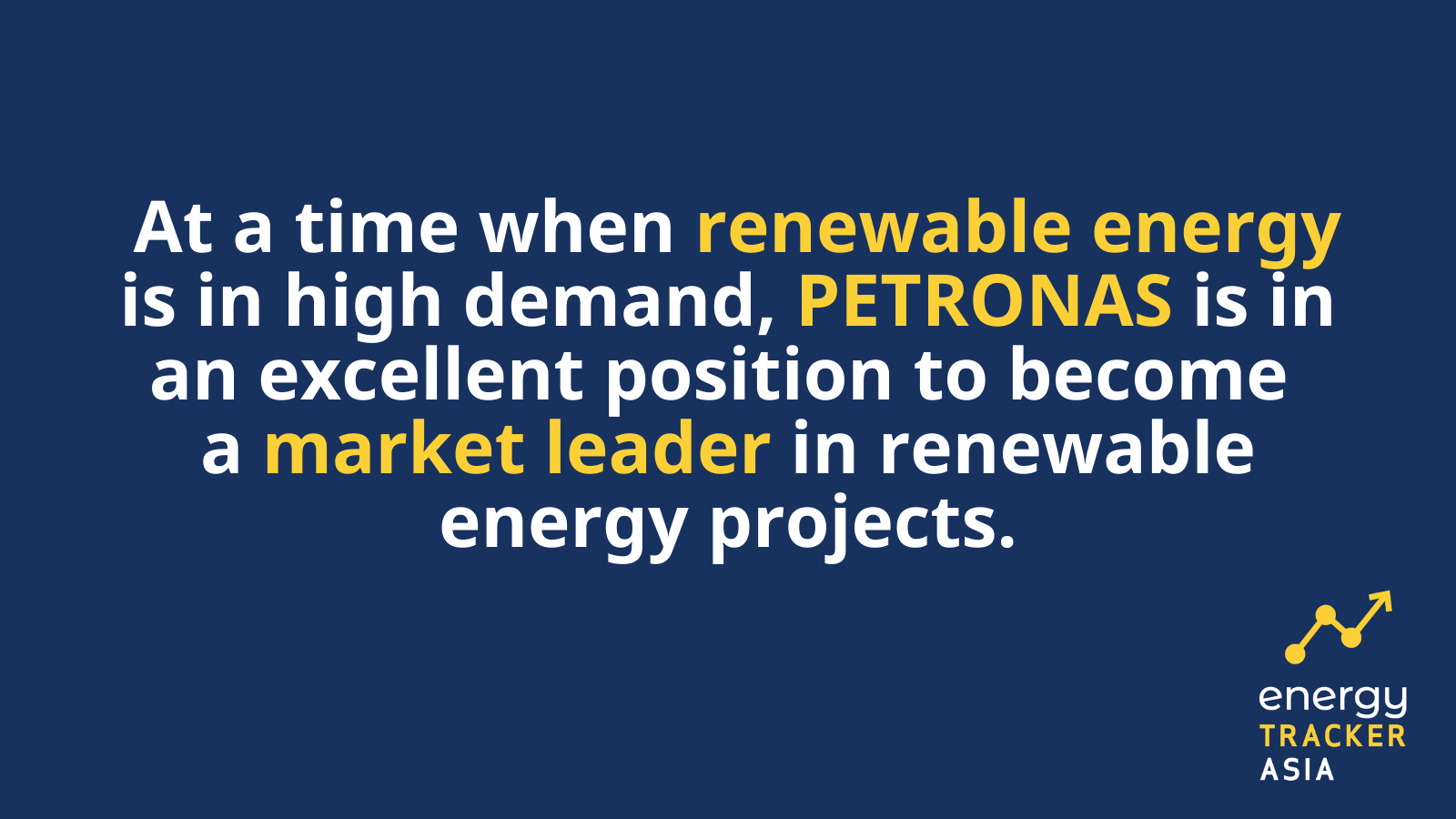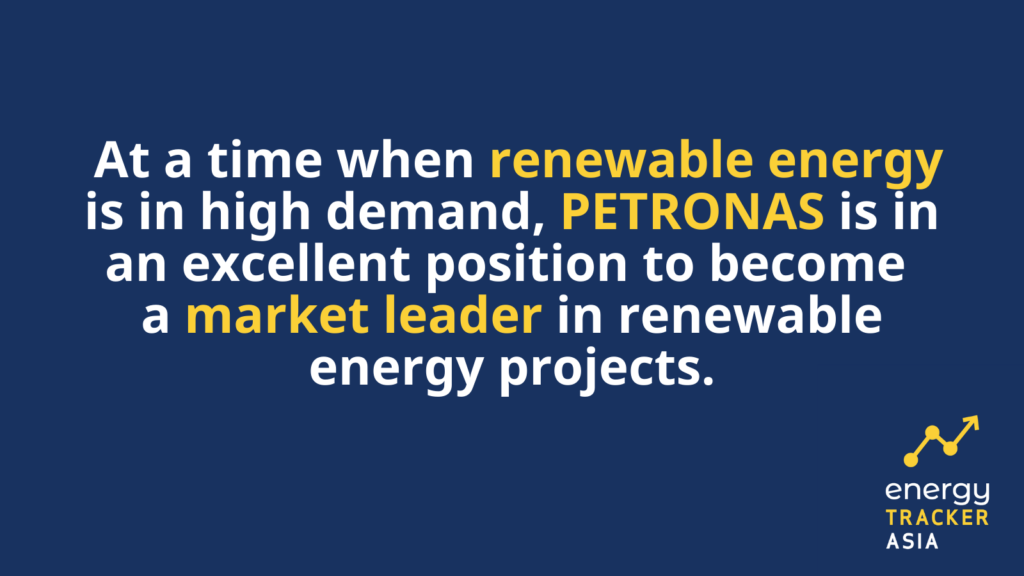 by Eric Koons
Eric is a passionate environmental advocate that believes renewable energy is a key piece in meeting the world's growing energy demands. He received an environmental science degree from the University of California and has worked to promote environmentally and socially sustainable practices since. Eric's expertise extends across the environmental field, yet he maintains a strong focus on renewable energy. His work has been featured by leading environmental organizations, such as World Resources Institute and Hitachi ABB Power Grids.
Read more