Japan's Ammonia Plans Threaten the Carbon Emissions Reduction of Southeast Asia
Aside from a few positive outcomes, the G7 ministerial meeting ended disappointingly due to a final communique with vague wording and weak commitments. This sets the stage for Japan to continue doing business as usual.

07 May 2023 – by Viktor Tachev
Last updated on 15 May 2023
Countries across Southeast Asia are actively working to slash their carbon emissions and reduce their exposure to fossil fuels' price volatility. However, Japan's GX strategy risks undermining those efforts by promoting false solutions. Experts are clear: adopting them can lock countries in a future of high greenhouse gas emissions, energy insecurity and billions in stranded assets and economic losses.
Japan's Failure to Live Up to Its G7 Leadership Role
A recent Energy Tracker Asia article pinpointed the importance of the G7 ministerial meeting, with outcomes around concrete steps for a coal phaseout, halting natural gas investments and restricting Japan's clean coal technology proposals.
However, aside from setting ambitious renewable energy adoption targets, the ministers failed in many other aspects.
Despite opposition from Canada, France and the UK, Japan's ammonia co-firing proposals were added to the final communique. Furthermore, the vague wording in which it was done opens the door for their mass application.
As a result, through its questionable technologies, Japan could end up extending the life of fossil fuels across Southeast Asia. For example, Japanese companies have already signed deals with power utilities in Thailand, Indonesia, Malaysia and the Philippines for ammonia co-firing at coal plants.
"Due to the lifecycle emissions from ammonia co-firing from production to combustion, the technology will not help Southeast Asian countries reach their net-zero goals. Instead of investing in ammonia co-firing for the power sector, Japan should invest instead into renewables in Southeast Asian countries to keep them in line with their climate targets in a more economical way and to avoid stranded assets."

Seb Kennedy, Jacqueline Tao and Joo Yeow Lee, TransitionZero
Embracing Japan's alternatives instead of renewables, like solar and wind, exposes host countries to various risks.
Sustained, High Carbon Dioxide Emissions
According to TransitionZero, Japan is misleading countries across Southeast Asia about its technologies' carbon emissions-saving potential. The think-tank warns that pursuing such plans would do more harm than good.
For example, even the most technologically feasible 20% ammonia co-firing scheme emits around 94% more CO2 than the average unabated gas plant in Malaysia and 77% more in Thailand. The figures in the Philippines and Indonesia are 60% and 44%, respectively.
Furthermore, TransitionZero's analysis finds that co-firing ammonia could be worse for the environment than burning unabated coal. The reason is the significant amount of embedded upstream emissions and energy losses from the production of hydrogen and NH3. BNEF notes that the global warming potential of nitrous oxide is 273 times higher than that of CO2 for a 100-year timescale.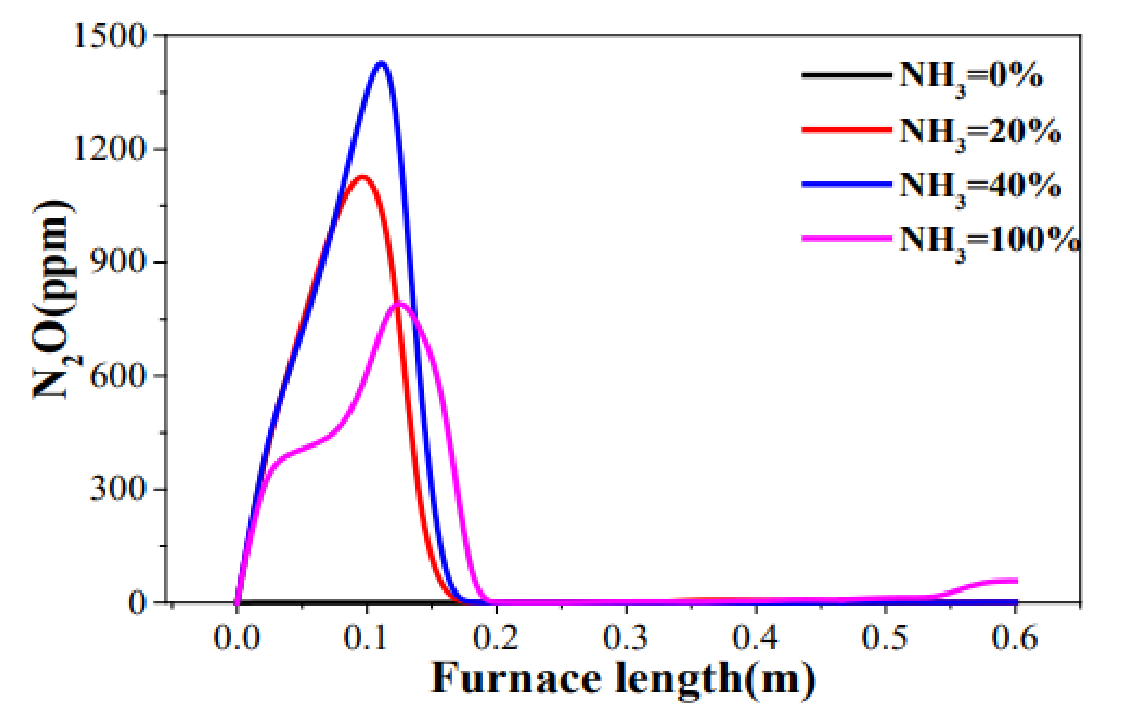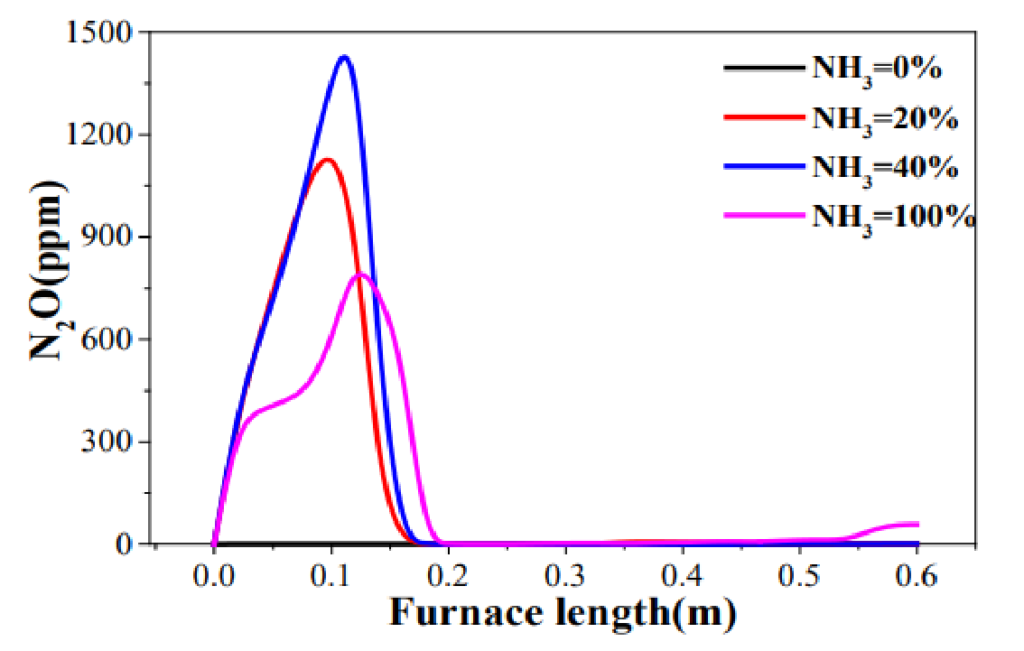 It concludes that no ammonia-based scenario can align with a net-zero-aligned power sector, not even when using green ammonia.
Another downside of the ammonia co-firing proposals is that they risk distracting countries from cheaper, commercially available and technically feasible technologies with proven emissions-reduction capacity.
Yet, the final communique describes ammonia co-firing as "an effective emission reduction tool to advance decarbonisation across sectors and industry".
However, E3G's analysis notes that so far, the nation has failed to use this method to reduce emissions from power generation.
Economic and Financial Risks
TransitionZero warns that Japan's ammonia export strategy would burden countries with very expensive technologies. For example, the average abatement costs for a 20% ammonia co-firing scheme across the Philippines, Malaysia, Indonesia and Thailand are around four times higher than solar and wind.
Even shifting from conventional coal power to 20% co-firing with the cheapest form of ammonia – grey – would double costs. According to E3G, grey and green ammonia cost four and 15 times as much as coal. BNEF warns that ammonia co-firing isn't economically feasible today.
More importantly, analysts warn that renewables will outperform ammonia co-firing, in terms of costs, by 2030 and 2050.
Ammonia co-firing schemes also risk burdening countries with a fleet of stranded assets. TransitionZero finds that none of the ammonia co-firing solutions is aligned with the IEA's trajectories for power sector decarbonisation in a net-zero scenario by 2050. As a result, any coal plants converted to run on ammonia or unabated gas would have to close in a few years, way before their effective lifespans end.
Furthermore, ammonia is a highly inefficient energy source, associated with significant losses at each step of the process. As a result, just between 18% and 32% of the ammonia feedstock's original energy content is converted into electricity.
Lastly, ammonia co-firing technologies can worsen countries' energy security, as large quantities of natural gas from unpredictable global markets must be imported.
Pressure on Japan Is Mounting
Japan has established itself as the leading supporter of fossil fuels among the G7. The country's reluctance to commit to full power sector decarbonisation by 2035, as well as its clean coal ambitions, has attracted criticism from the rest of the G7. Japan's plan to oppose fossil fuel phaseout and net zero in the energy sector by 2050 failed under the strong position of other G7 countries.
The G7 countries opposing Japan's ammonia co-firing plans insisted on adding stringent requirements and various conditions in the final communique. Despite this, the Japanese government framed it as a win, according to E3G.
On the corporate front, Japan's fixation on ammonia results from an industry push. Meanwhile, some of the biggest backers of the proposed technologies are among Japan's largest emitters, including Mitsubishi Heavy Industries and JERA, to name a few.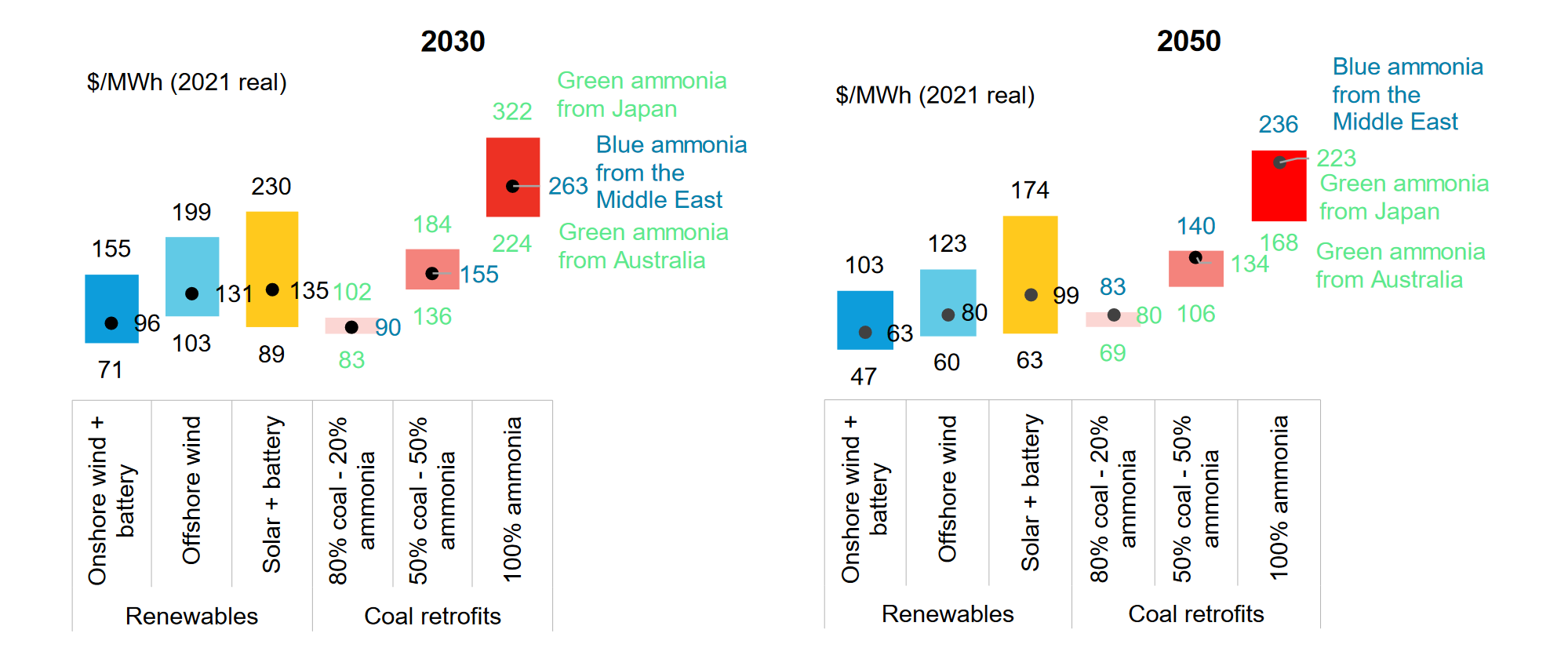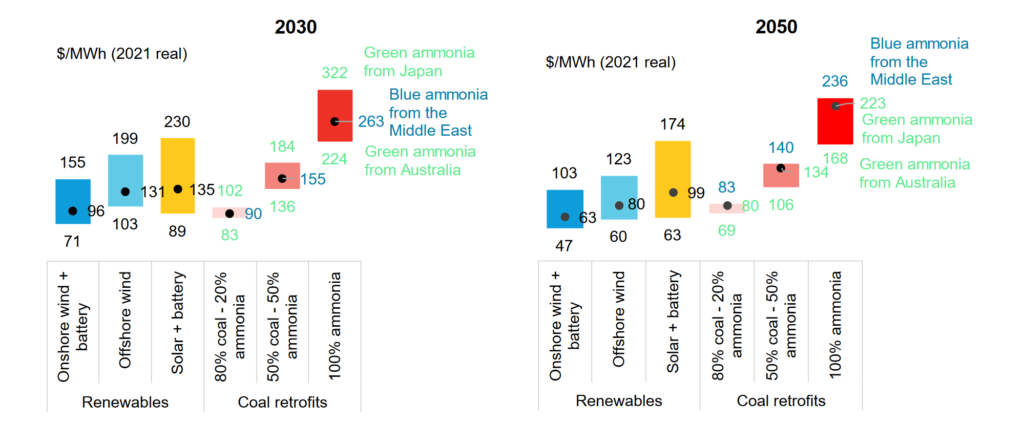 However, aside from a few companies with vested interests, most of the leading Japanese businesses, part of the Japanese Climate Leders' Partnership (JCLP), have pressured the government to prioritise renewables and a full decarbonisation of the power sector by 2035. The group also insists on more insight into the risks of deploying ammonia co-firing technologies.
Analysts have continuously warned banks of the risks associated with financing energy transition technologies such as ammonia co-firing. As a result, reluctance from financing institutions to back such projects might be expected.
Furthermore, activists, civil society groups and analysts from the countries that Japan wants to export its clean coal technologies to are actively voicing their public opposition.
Japan's Plans: A Threat to Southeast Asia's Carbon Emissions-reduction Progress and Energy Security
"Expensive and very dirty" is how BNEF describes Japan's ammonia plans.
At COP26, Japan promised to "lead the way in the clean energy transition, with a particular focus on Asia".
During the G7 ministerial meeting, the Japanese industry minister Yasutoshi Nishimura stressed the importance of coming up with "measures to tackle climate change and promote energy security at the same time".
Yet, through its GX strategy, Japan risks doing the opposite. The heavy reliance on the proposed technologies is a recipe for Southeast Asia failing to achieve its net-zero by 2050 goal. It also exposes countries to energy security risks. Japan currently has a lower energy independence score than the countries it promises to help.
Meanwhile, ambiguous phrases like "concrete and timely steps" or "predominantly" used in the final communique will enable Japan to skirt around the rules and promote its false solutions.
All this comes when Japan can achieve 90% clean power by 2035 by focusing on renewables while phasing out coal. However, it has preferred to put industry interests first. Southeast Asian countries shouldn't be the ones paying the price.