Solar Energy in the Philippines Will Play a Growing Role
Windmills and solar farm in Ilocos Norte, Philippines. Photo by Alex Traveler
The Philippines has been steadily investing in building out its solar energy capacity. The country's high levels of solar irradiation and large density of islands make solar a great choice. Hopefully, the Philippines can be a leader for the region and provide an example to neighbouring countries regarding the implementation of wide-scale renewable energy.
05 October 2022 – by Eric Koons
Southeast Asia is at an energy crossroad, one best exemplified by the situation regarding solar energy in the Philippines. As a result of energy demand steadily increasing and the global mandate of reducing fossil fuel-related energy programs, the region is looking for opportunities to meet its energy needs sustainably.
The Philippines is seeking to transition to renewable energy as quickly as possible. Currently, the country's energy mix consists of around 77% fossil fuels, the remaining24% split across hydro, geothermal, wind and solar. However, the Filipino government would like to achieve self-sufficiency from an energy perspective by using a mix of fossil and renewable energy development.
The Current State, Demand and Percentage of Solar Energy in the Philippines
Solar energy is an increasingly popular power source in the Philippines, with several new projects unveiled and billions in investments poured into the nation's energy grid. Solar made up 0.7% of total power consumption in 2021, but it is expected to increase its overall share continually.
The growing popularity and optimistic predictions relate to the high accessibility of solar for households and businesses and the ambitious renewable energy targets adopted by Filipino lawmakers. Additionally, the government has very lucrative incentives for rural electrification, which will require distributed energy systems – something solar excels at.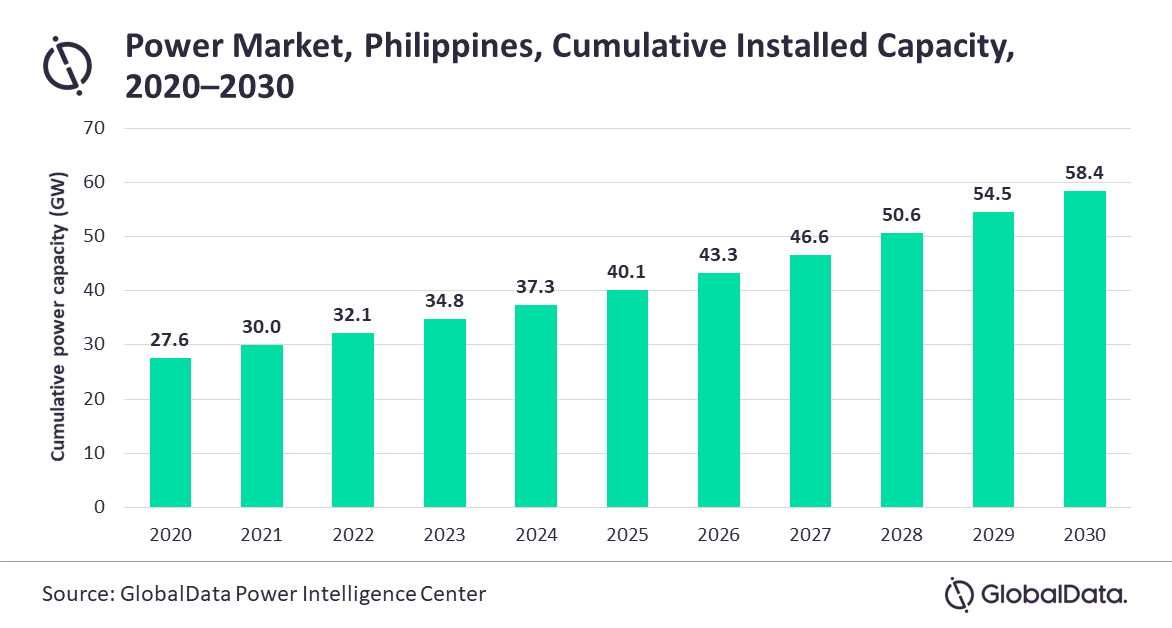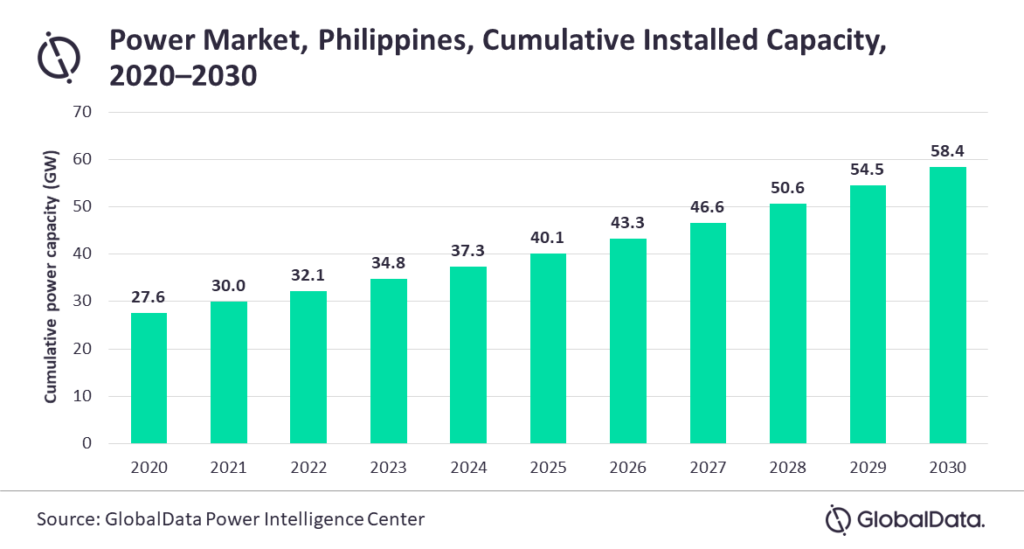 Is Solar Energy Suitable for the Philippines?
A report by the Philippines' Department of Energy (PDOE) highlights the country's high levels of direct sunlight all year round. In other words, the Philippines has a large solar energy potential. This has led the PDOE to push for the inclusion of more solar projects in the Philippines' already ambitious renewable energy projects plans. Major hubs within the country tend to rely on natural gas and coal for power generation. However, geothermal and hydro are becoming more popular. The real opportunity for solar to gain ground rests in the Philippines' rural areas.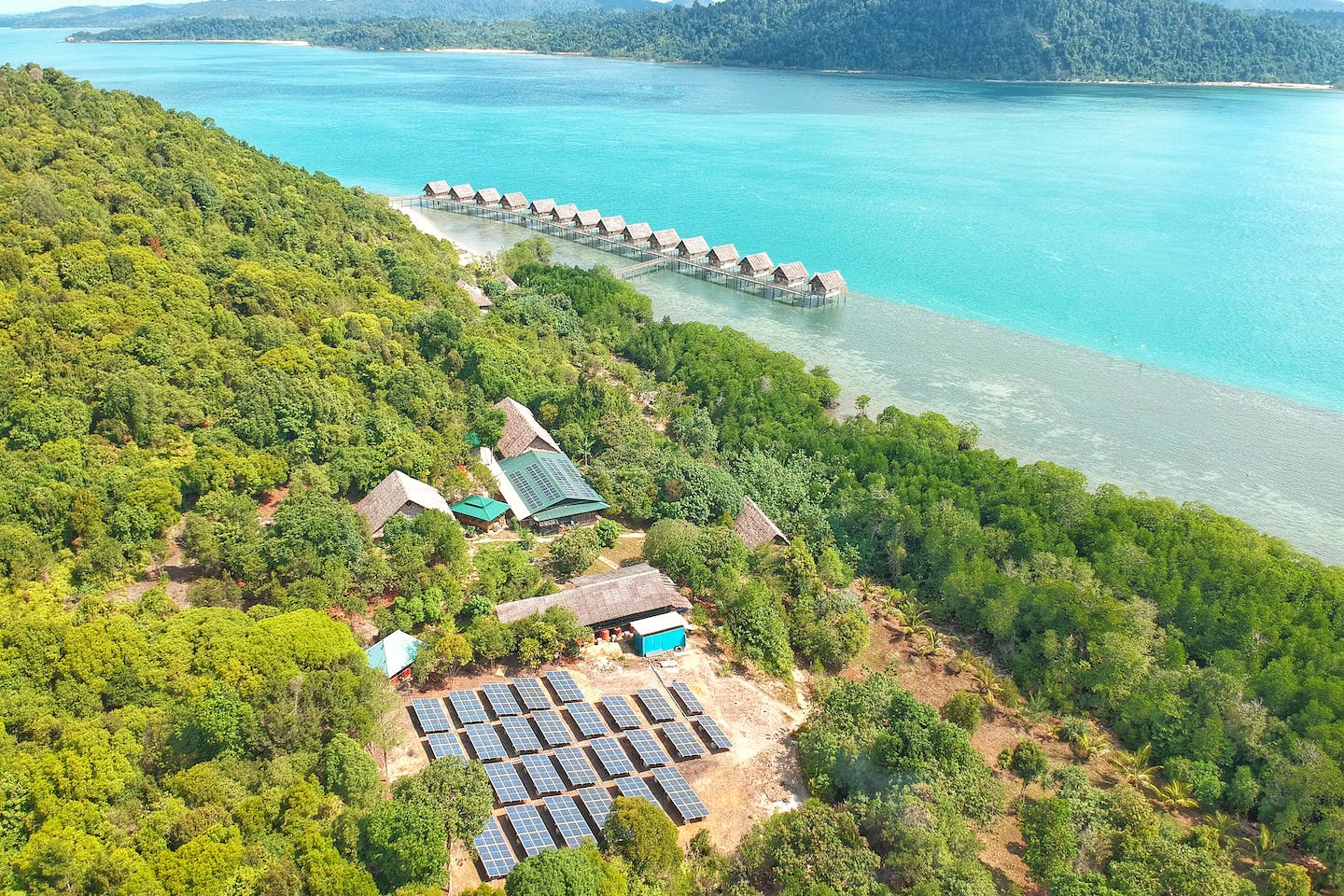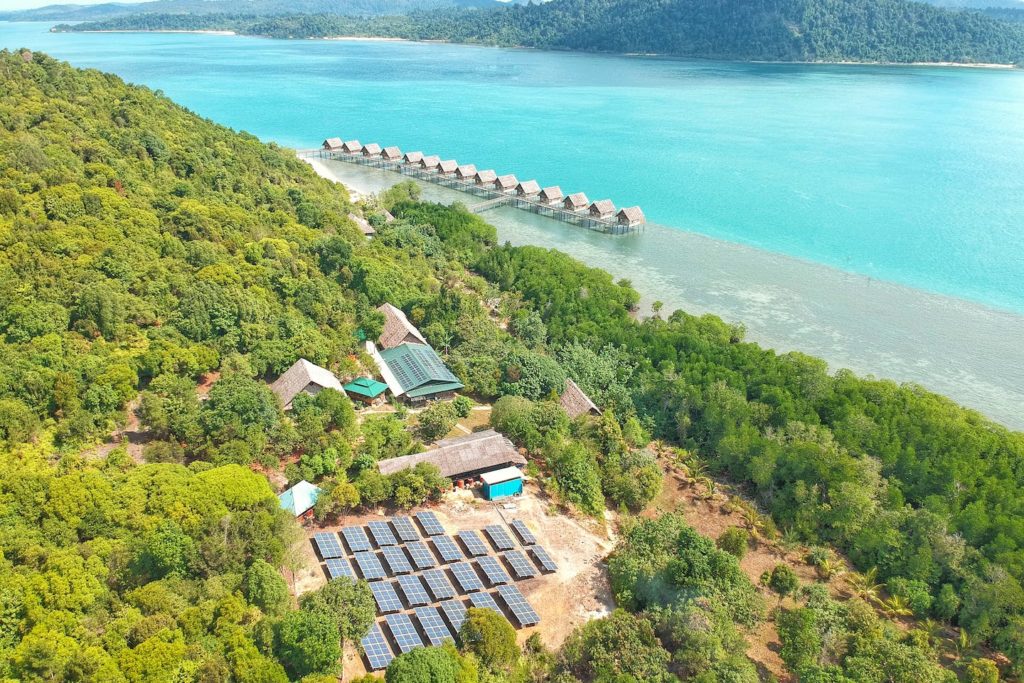 The Philippines has a population of 115 million people across over 7,500 islands; geographical location can make total electrification difficult – especially on a single central grid. Therefore, microgrids that serve local communities have been gaining traction. These systems easily incorporate solar power to ensure access to clean energy.
"That's where the big opportunity is: electrifying 4.6 million households with solar, and that's not counting small commercial and industrial (C&I) businesses – in tourism, agriculture, fisheries, etc. – that could use that clean energy to improve and grow their businesses."

WEnergy Global founder and CEO Atem Ramsundersingh
Where Can We Find Solar Power in the Philippines?
Solar power plants are coming online across the entirety of the Philippines. Some models show that some major hubs may be able to source half of their energy needs from renewable energies. The low operating prices and potential for high energy creation will drive significant increases in solar capacity over the coming years. For example, the world's largest solar farm will be built in the Philippines in tandem with large-scale energy storage. It will have a capacity of 4,500 MWh. It will increase the renewable energy capacity in the Philippines.
The Future of the Philippines Solar Energy
Experts predict that the solar energy market in the Philippines will record a CAGR of 15% during the 2022-2027 period. This is buoyed by significant investments in the sector and high confidence in the nation's long-term goals.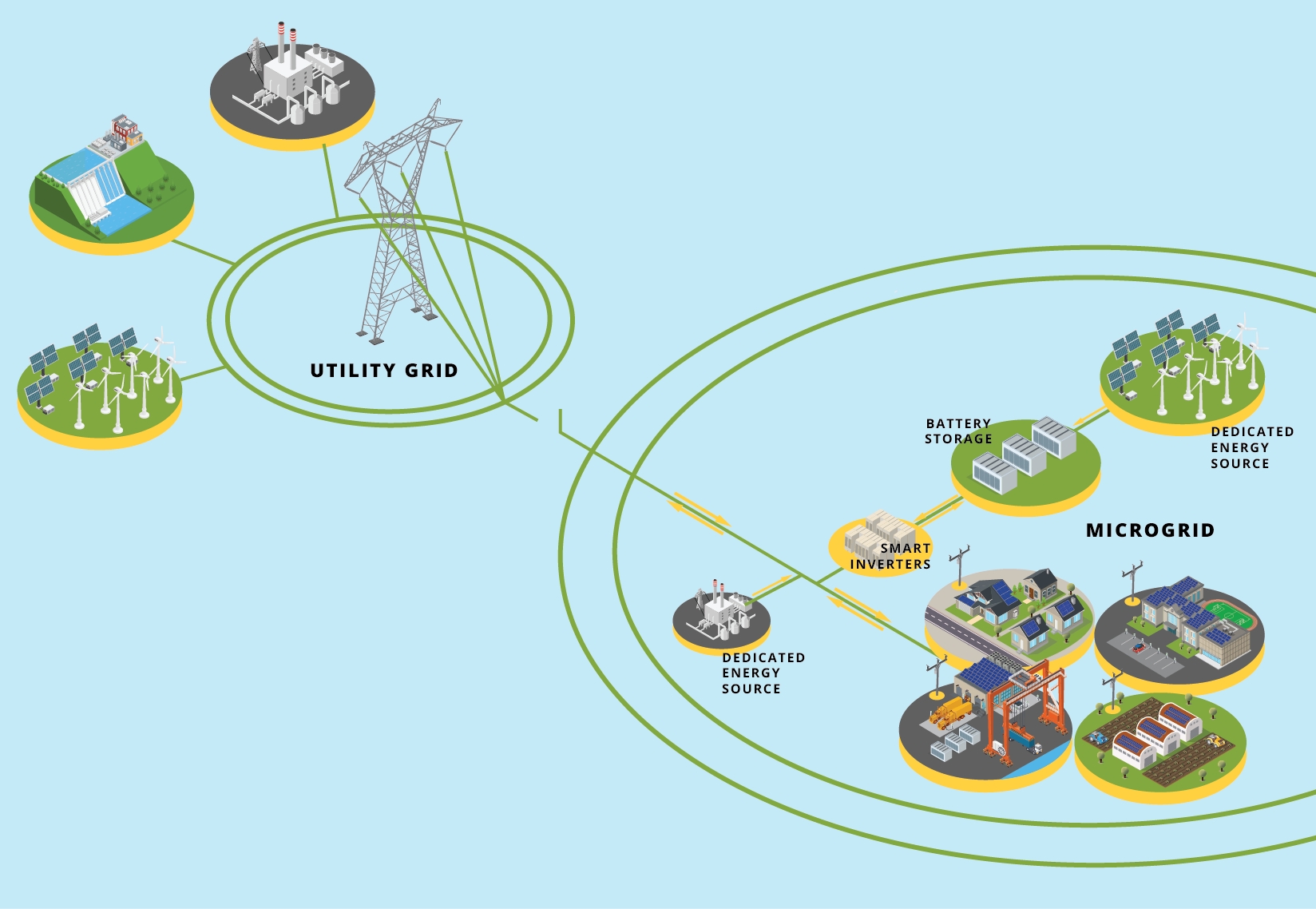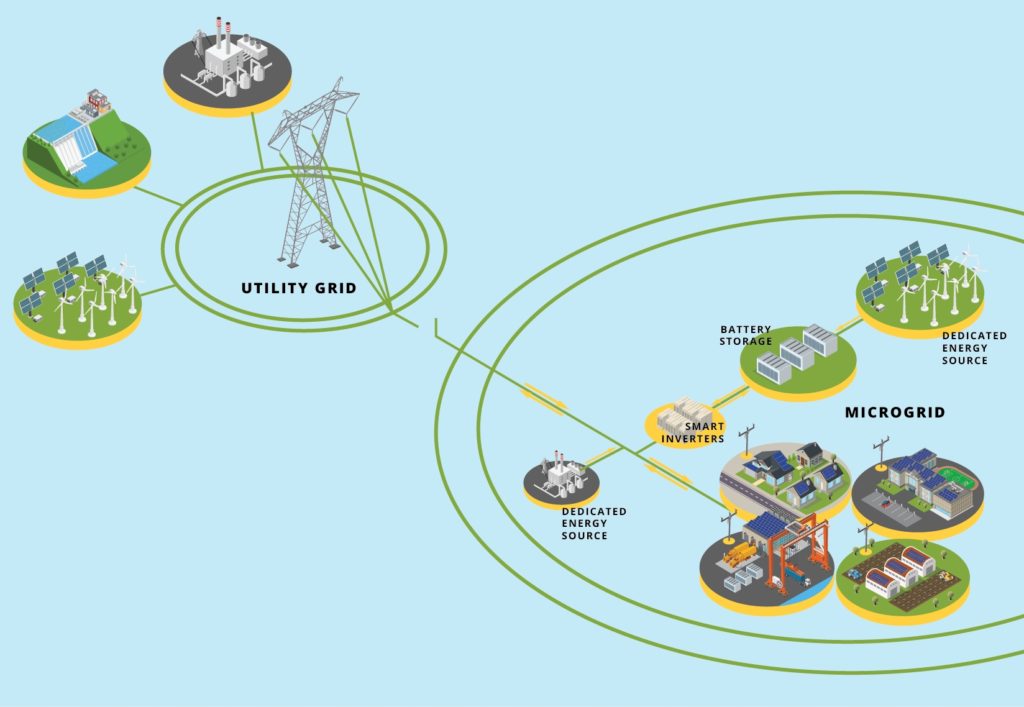 Especially on rural islands, solar will become more dominant and open opportunities for more electrification across the nation. The shift away from the usual diesel generators powering these island communities could save the country over USD 200 million annually in fuel costs. This, in tandem with low operating costs, makes it an easy choice for many rural islands' energy needs. With international support, solar panels and solar home systems can help meet the electricity demand.
Philippines Renewable Energy Progress is an Example for the Region
The transition to renewable energy sources in Southeast Asia will have long-lasting benefits within the region and the world. While natural gas and coal will continue to play a role in the energy mix of several major nations, the Philippines is highlighting how the share of solar and other renewables can increase rapidly within a national grid.
Although capacity is still low, the projects being built and funded showcase a hunger for low-carbon energy like solar. As renewable energy advocates point out, this transition will make the Philippines a much stronger country economically, environmentally and socially. Renewable energy is the future, and solar energy will play a critical role in the Philippines.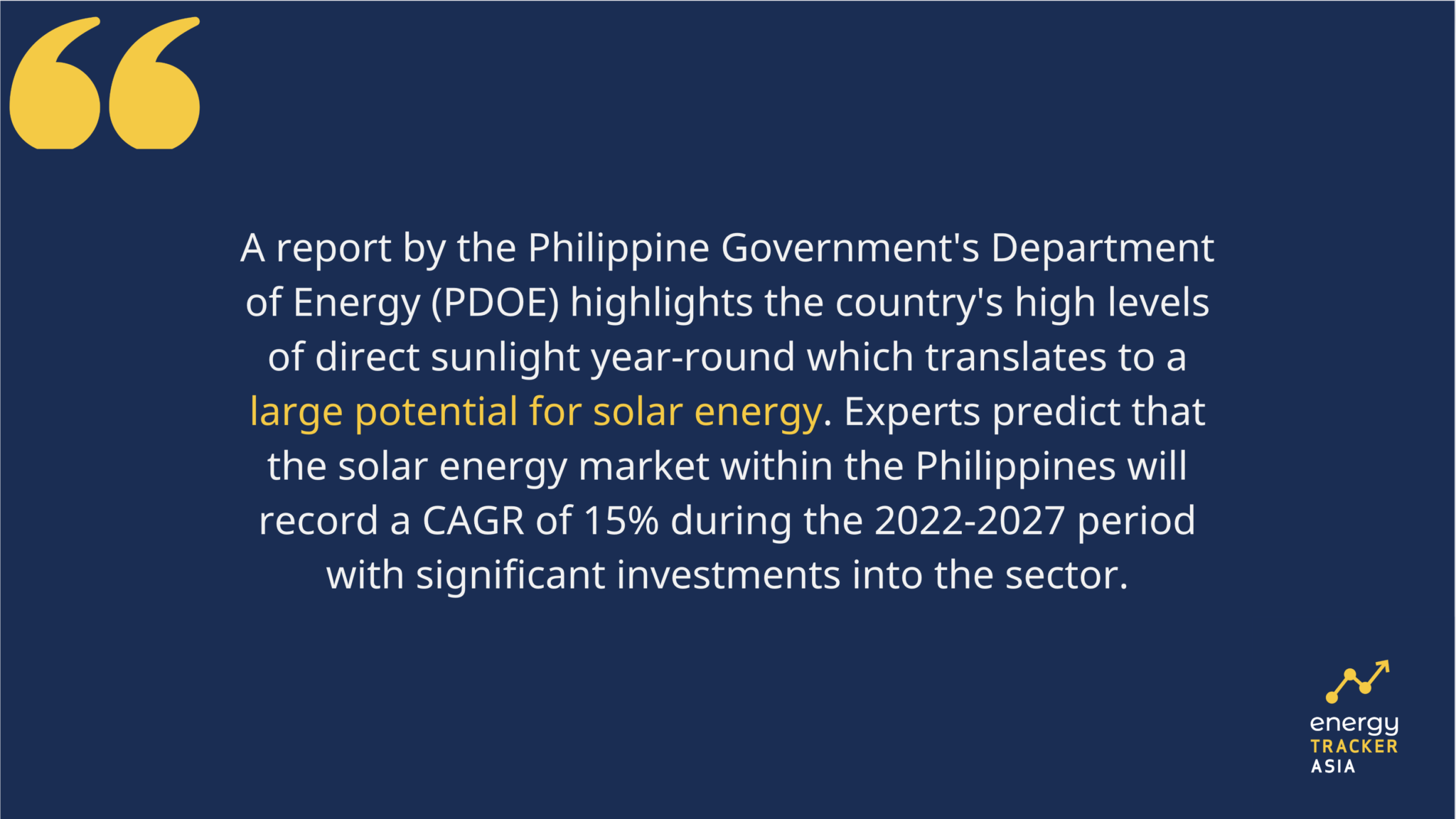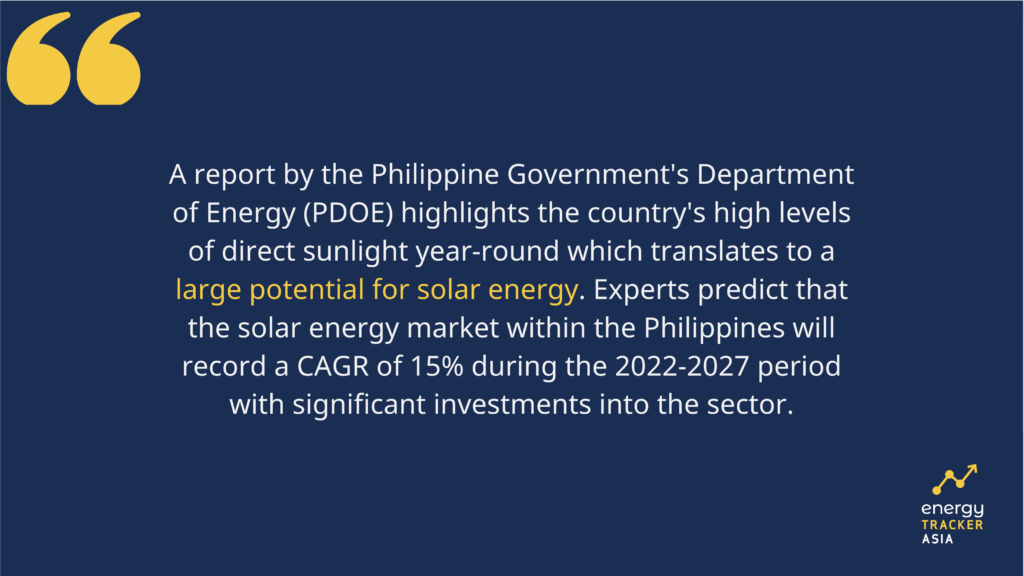 by Eric Koons
Eric is a passionate environmental advocate that believes renewable energy is a key piece in meeting the world's growing energy demands. He received an environmental science degree from the University of California and has worked to promote environmentally and socially sustainable practices since. Eric's expertise extends across the environmental field, yet he maintains a strong focus on renewable energy. His work has been featured by leading environmental organizations, such as World Resources Institute and Hitachi ABB Power Grids.
Read more