The Misleading Tale of Oil and Natural Gas
Source: The New York Times
22 July 2021 – by Eric Koons
Last updated on 08 September 2021
The energy industry often mentions oil and gas together when discussing current energy demand and the need to diversify their energy portfolio. However, while new models predicting energy production leave oil behind, gas continues to play a major role. Why is that? This article explores the main differences between oil and natural gas.
If you peruse Shell's website, you will find many reasons that back natural gas as the best fossil fuel option. Natural gas is presented as an essential energy source, from lower emissions to cheaper production and even climate change mitigation.
"Gas is the cleanest-burning hydrocarbon, producing around half the carbon dioxide (CO2) and just one tenth of the air pollutants of coal when burnt to generate electricity."

"The most efficient gas-fired plant has investment costs of $1,100 per kilowatt, according to the IEA (International Energy Agency), compared with $3,700 for the most efficient coal-fired plant."
The Tale of Two Stories
The gas industry has repeatedly pointed out that its emissions are not as harmful as coal or oil; natural gas is a "transition fuel" and can be used in conjunction with renewables. In certain cases, gas is presented as a clean fossil fuel, a power option much more desirable than oil and coal, almost on par with clean energy.
This continued greenwashing has led to a range of new natural gas projects, pipelines, and plants. And while the general public has accepted many projects, scientists are ringing alarm bells.
Crude Oil, Natural Gas and the Paris Climate Agreement
While Shell quotes the IEA's cost analysis for oil and gas production, it neglects to point out that in 2018 the agency declared that the world could not support new fossil fuel plants. Despite these warnings, the oil and natural gas industry has continued to move forward with the construction of new plants.


This directly contradicts the terms of the 2015 Paris Agreement – where global governments agreed to reduce emissions by significant levels to mitigate climate change damage.
Oil and Natural Gas Resources and Investments
The narrative pushed by fossil fuel giants like Shell is helping major polluters dodge their commitments to the Agreement. Emissions reduction laggards like Australia have a vested interest in maintaining oil, gas, and coal on global markets. They have repeated the same talking points as Shell to justify added investments in natural gas.
The science is clear though. If governments are serious about meeting their commitments, natural gas should have little involvement in new energy grids.
The Truth About Natural Gas and the Environment
While gas has been lauded as a cleaner fossil fuel, it still produces harmful emissions.
Methane, a potent greenhouse gas that has a heat-trapping potential 30 times greater than that of carbon dioxide over a 100-year span and 85 times greater over a 20-year span, is one of the main emissions created by the combustion of natural gas. Additionally, leakages from gas extraction and transportation release more methane into the atmosphere. Compounded by the environmental damage that extraction processes have on wildlife, water sources, and neighboring communities, gas is not as clean as you would be led to believe.
Natural Gas vs. Renewable Energy
Furthermore, two core tenets supporting the use of natural gas aren't what they seem.
Firstly, while Shell points out how cheap gas is, compared to oil, it doesn't mention that renewable sources have already surpassed it as the cheapest energy option – even without subsidies.
Secondly, gas has been touted as a stable option to combat the intermittency of renewables. It can be used whenever the sun doesn't shine or the wind isn't blowing. Realistically the intermittency of renewable energy is no longer an issue, and the idea that there needs to be a stable, continuous energy production source is outdated.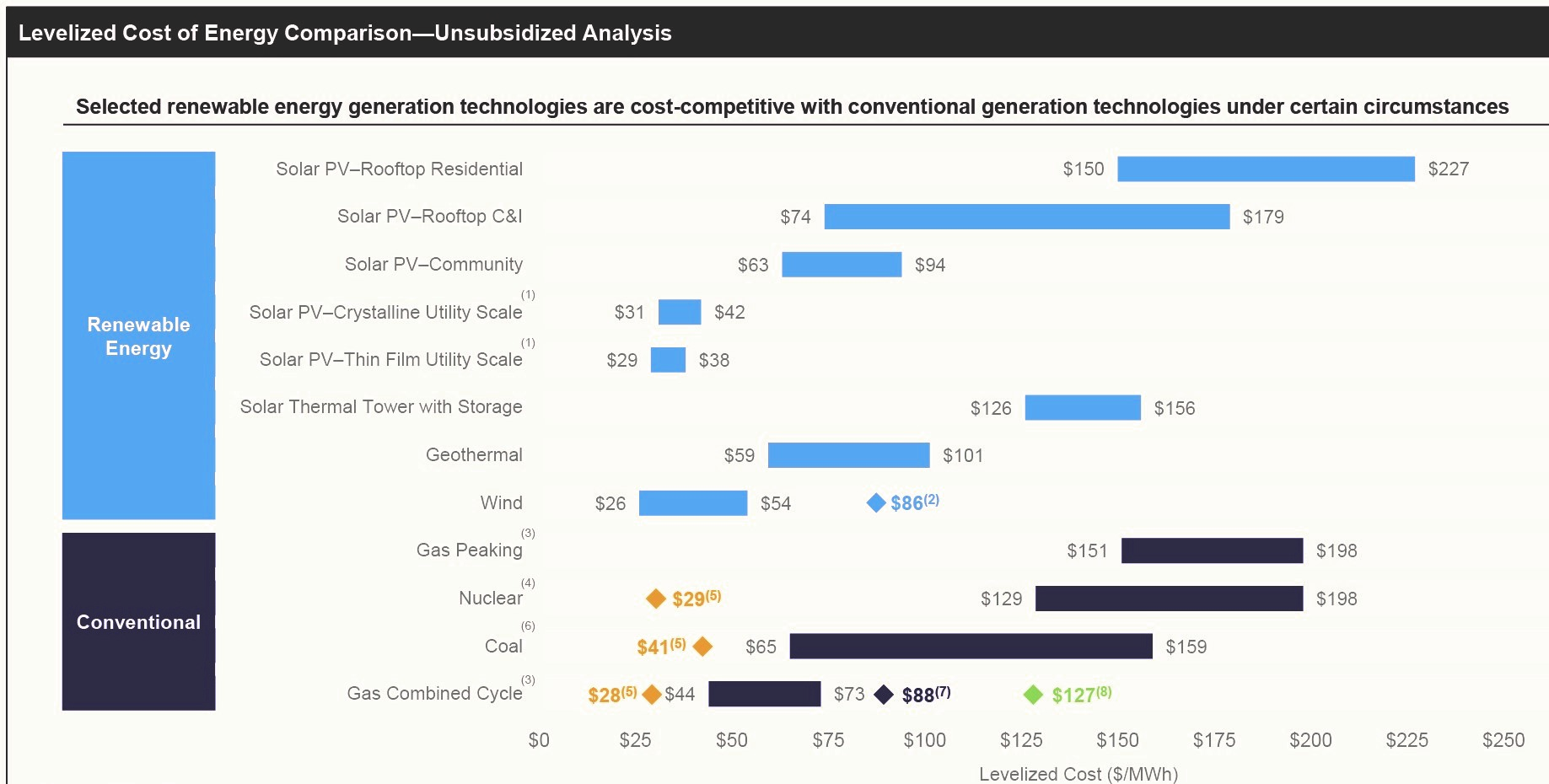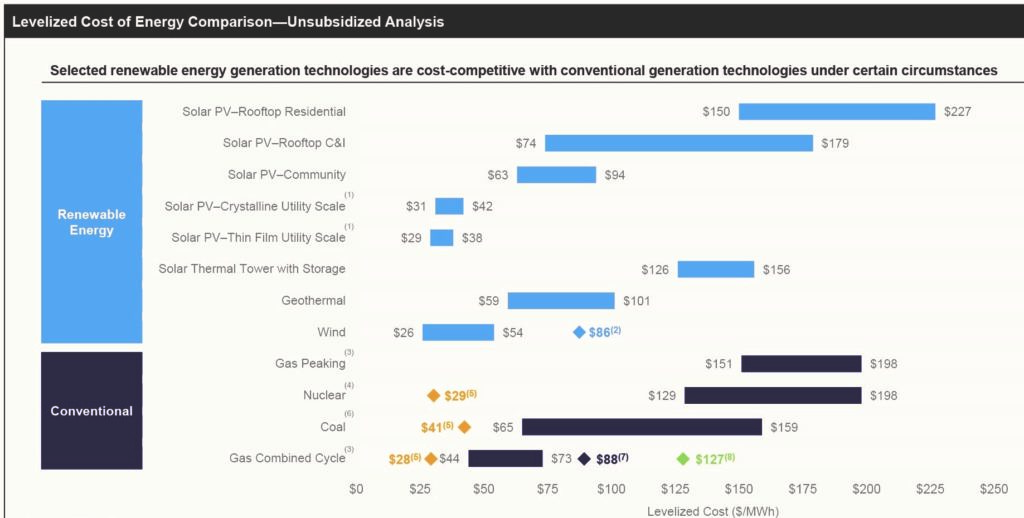 Energy Outlook – The Future of Oil & Natural Gas
So, what role should the natural gas industry play in the low-carbon future moving forwards?
A small one, at best.
What is the Alternative?
The narrative that natural gas can be a transitional energy source isn't entirely honest. Natural gas is indeed the cleanest and cheapest option of fossil fuel sources. But it is still far more polluting and expensive than renewables.
Some forms of renewable energy are currently able to replace it, but as Richard Heede, the co-founder and co-director of the Climate Accountability Institute, explains:
"They [gas companies] see themselves [as] primarily fossil fuel companies over the short to medium term and want to extend the carbon era as long [as] they can get away with."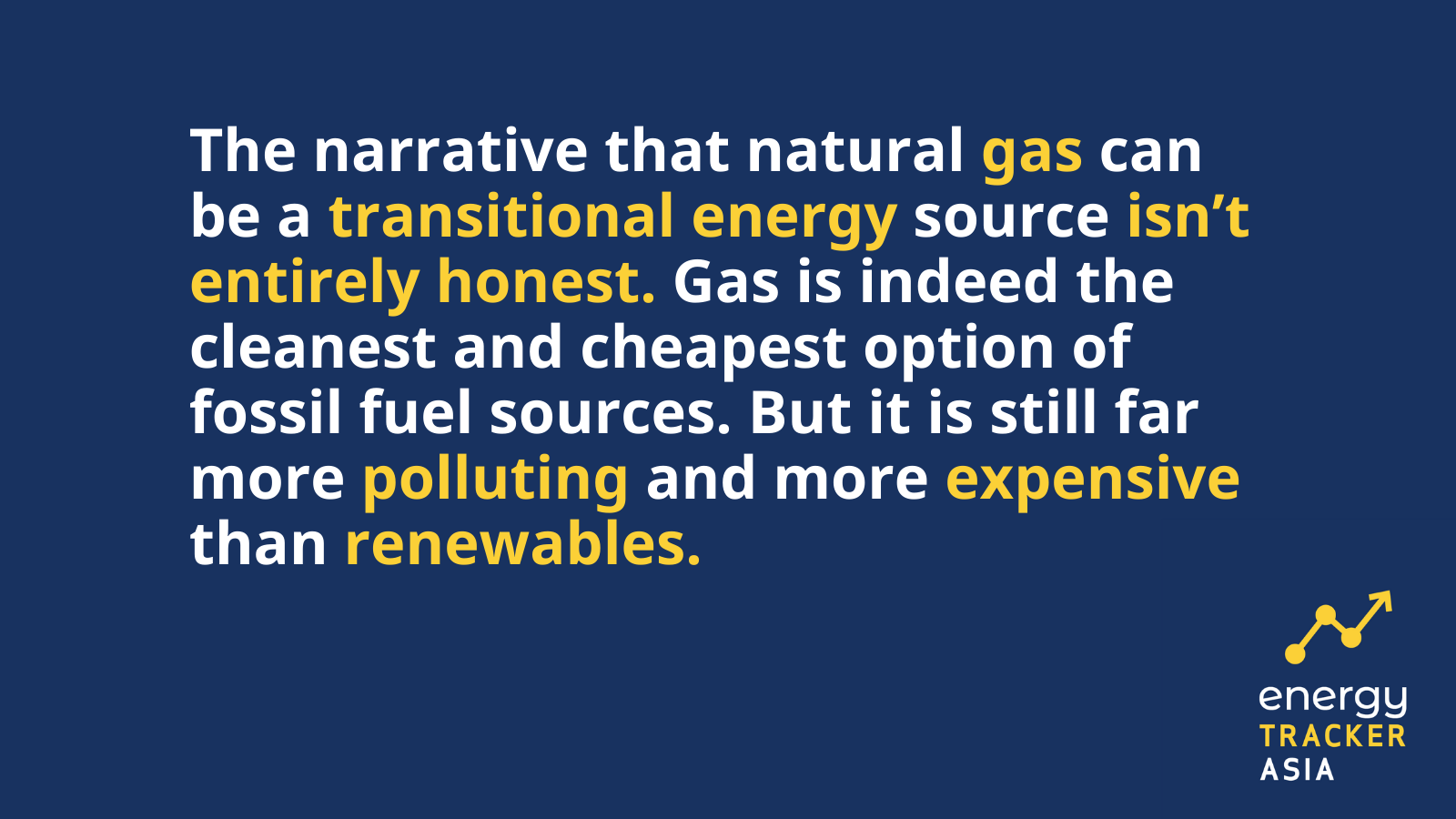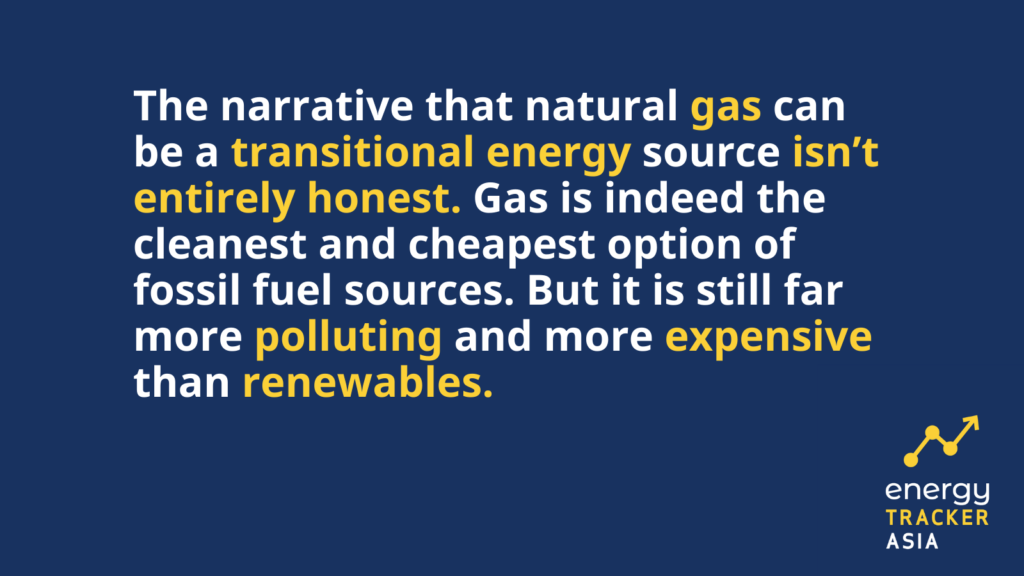 by Eric Koons
Eric is a passionate environmental advocate that believes renewable energy is a key piece in meeting the world's growing energy demands. He received an environmental science degree from the University of California and has worked to promote environmentally and socially sustainable practices since. Eric's expertise extends across the environmental field, yet he maintains a strong focus on renewable energy. His work has been featured by leading environmental organizations, such as World Resources Institute and Hitachi ABB Power Grids.
Read more