What the 2021 China Wind Power Boom Means for the World
China is a central actor for the world's energy and climate future. As such, the latest figures about the rapid growth of the new solar and wind power capacity in the country in 2021 send a positive signal for the world's net-zero journey.
04 February 2022 – by Viktor Tachev
Wind power in China is booming, according to data from last year. Offshore wind saw a 16.9 gigawatt (GW) increase in capacity, greater than every other country combined in the past five years. On top of that, China brought online an extra 30.67 GW of onshore wind energy. Together with solar power, China lays out a clear blueprint for pursuing a net-zero future. So, what's stopping other countries if the most carbon-intensive economy can do it?
Renewable Energy in China – Solar Power, Wind Power Capacity and Offshore Wind Turbines
China's renewable energy boom is making headlines. Its solar power capacity, for example, by the end of 2021, reached 306 GW, with a record 54.9 GW added just last year. China is planning to expand its offshore wind capacity in the coming years. In total, solar and wind now account for 635 GW of power, making up 26.7% of China's total national capacity. This energy capacity is expected to increase to 1,200 GW by 2030. Yet, according to the International Energy Agency (IEA), China will meet this target four years earlier—if current speeds are consistent. China's wind power capacity has increased beyond expectations, and a lot of power comes from offshore wind turbines.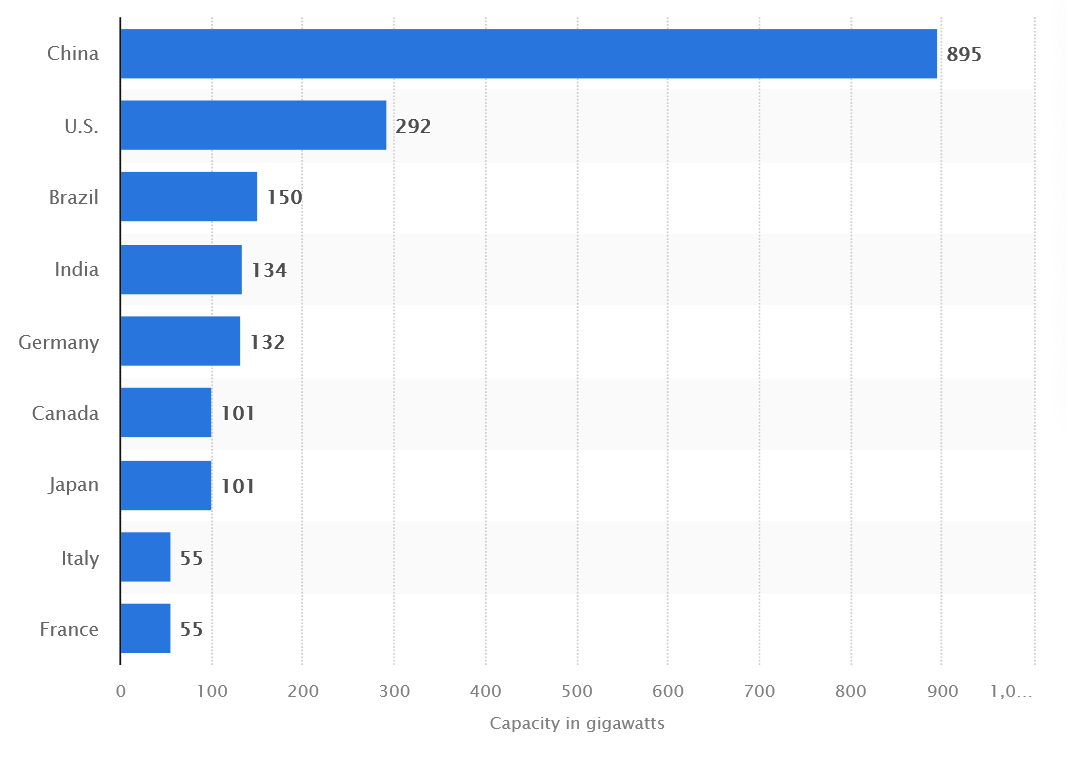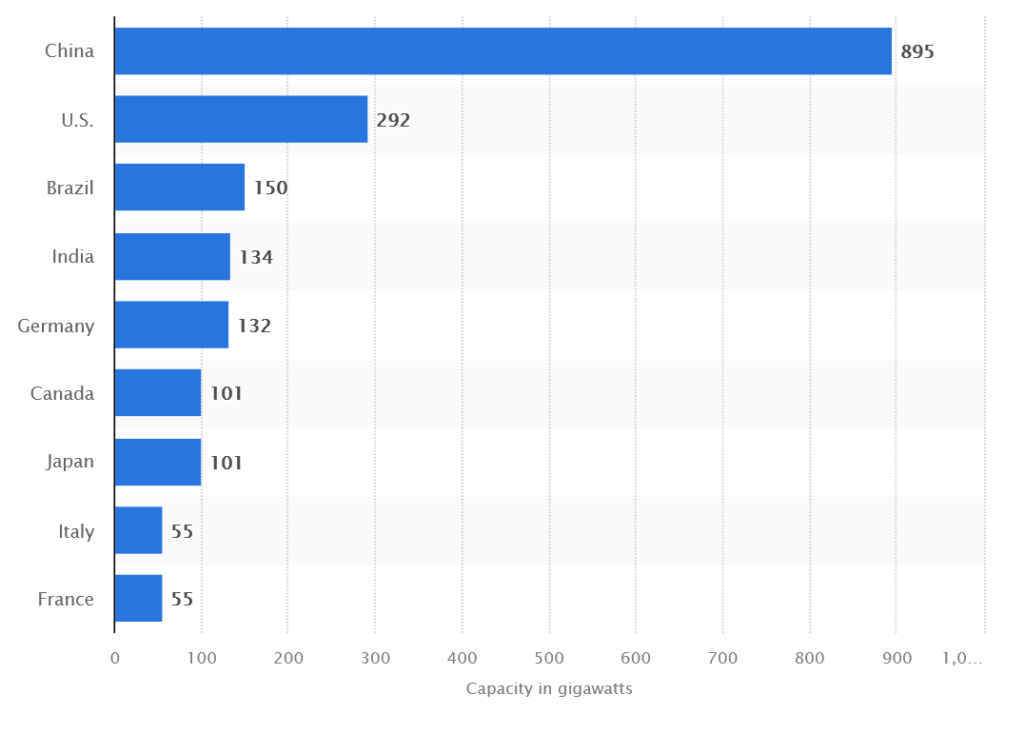 "I'm not sure people understand the scale of renewable expansion in China," noted Dr Simon Evans in Carbon Brief. "In a single year in 2021, it added more than 100 GW of wind and solar capacity, which is more than the total ever built in all but two other countries."
However, China's renewable energy progress in 2021 isn't a one-off. In 2020, it added even more solar and wind capacity, which reached 120 GW. No other country comes close to China regarding added and existing renewable energy total installed capacity.
Comparing China with Other Countries
China's efforts towards net-zero carbon dioxide emissions are staggering compared to other countries. For example, China's solar capacity spree in 2021 saw it build as much in one year as Germany has over its entire history. China's onshore wind power added in 2021 alone exceeds what the UK, Spain and France have in total. Additionally, the 16.9 GW of offshore wind added trumped the UK's capacity of 10 GW.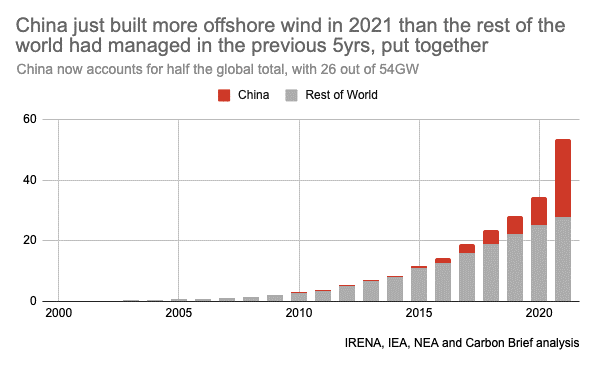 According to Muyi Yang, Senior Electricity Policy Analyst at Ember Climate Asia, a think tank, China's actions signify its commitment to pursuing clean energy. He added that this enormous growth would spill over and present opportunities for Australia, Japan and South Korea to take their offshore wind potential more seriously.
However, when it comes to the share of renewables in total electricity generation, China still lags behind the European Union. But in terms of full capacity, no country can compete with China's dominance.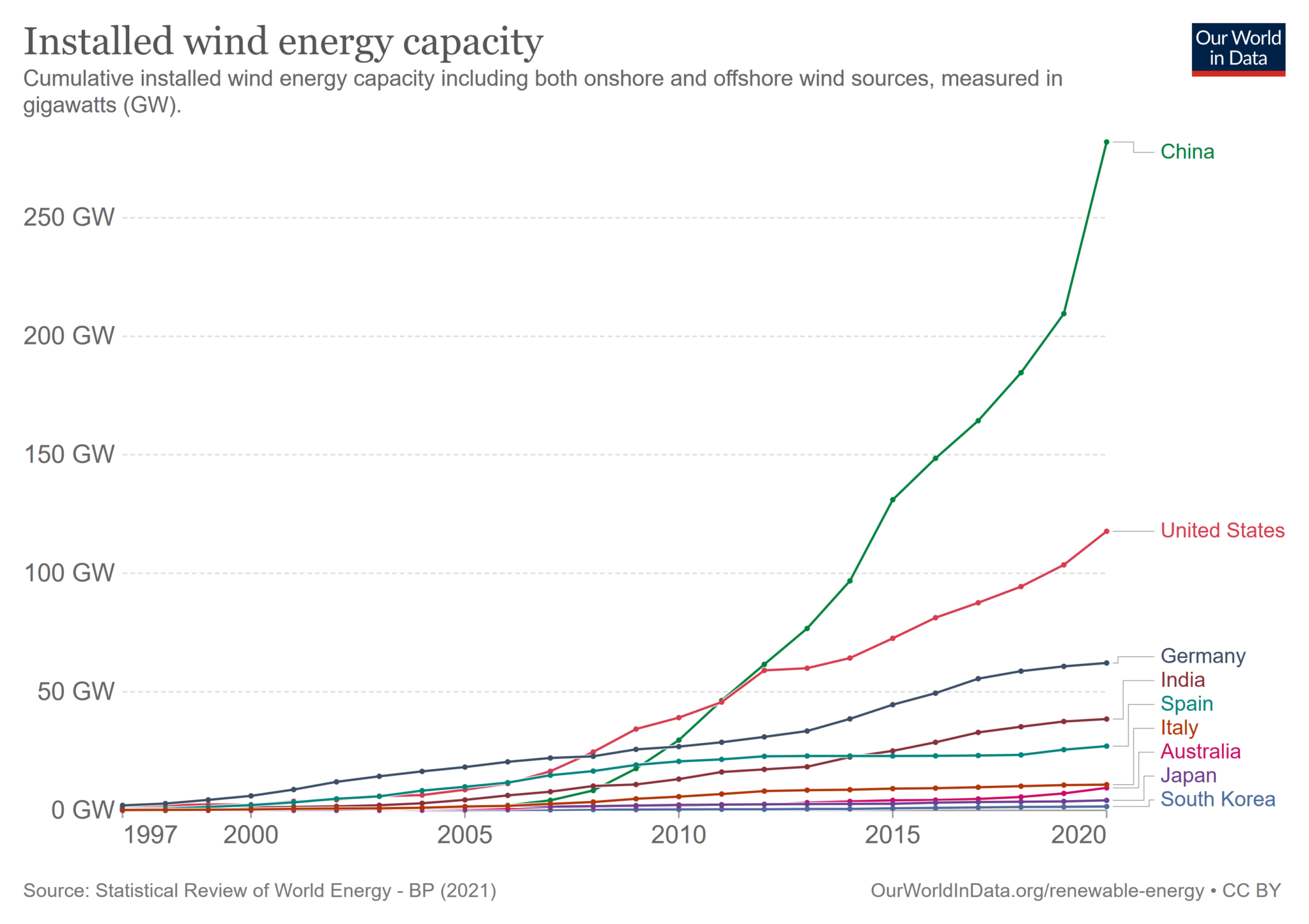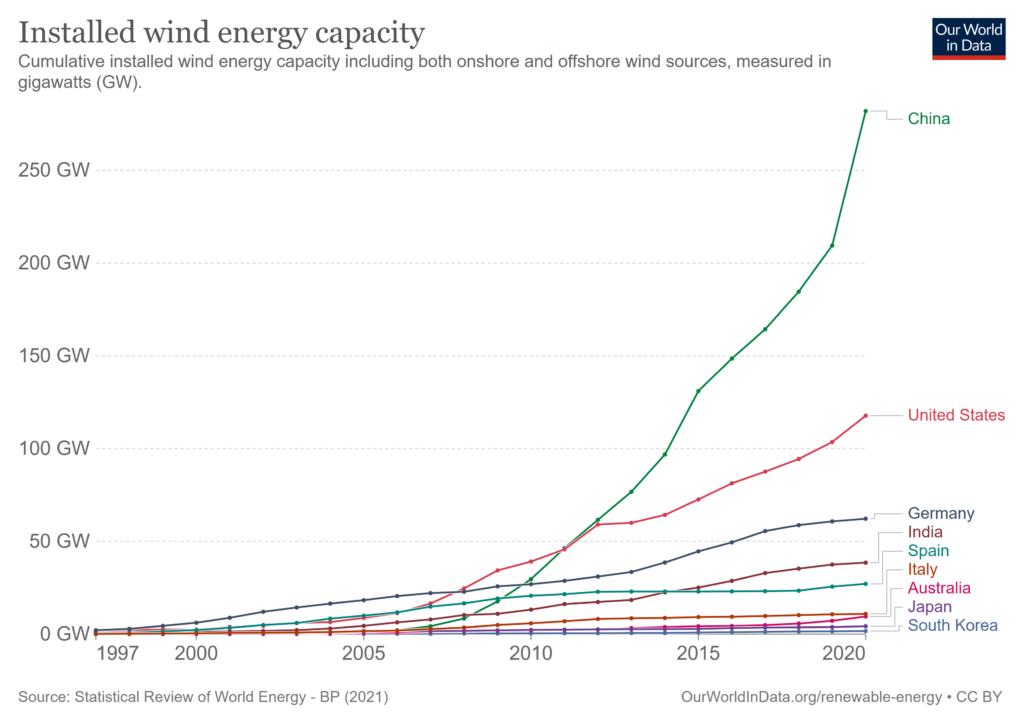 What Makes China's Renewable Energy Progress Possible?
With China firmly establishing itself as a leader in renewable energy, its remarkable progress comes down to two main factors: policy and manufacturing and capacity support.
Policy Support
Widespread government support has uplifted renewables across China. One of the first progressive policies that boosted onshore wind power was the generous tariffs given to wind power in 2014. At 0.85 Yuan per kilowatt-hour, it was almost double that of the average paid by coal-fired power. This was hugely influential in seeing the wind power sector grow.
More recently, offshore wind power in China saw its tariffs move from a set price to a guide price. The guide price is based on the market and would be no higher than 0.75 Yuan per kilowatt-hour. In other words, as central government subsidies were coming to an end, a wind power development rush ensued before the new policy set in at the end of 2021.
Notably, China's periodical Five Year Plan has also supported balancing ambitious targets with achievement and monitoring roadmaps. Over the past decade, this has contributed to the country crushing its renewable energy targets.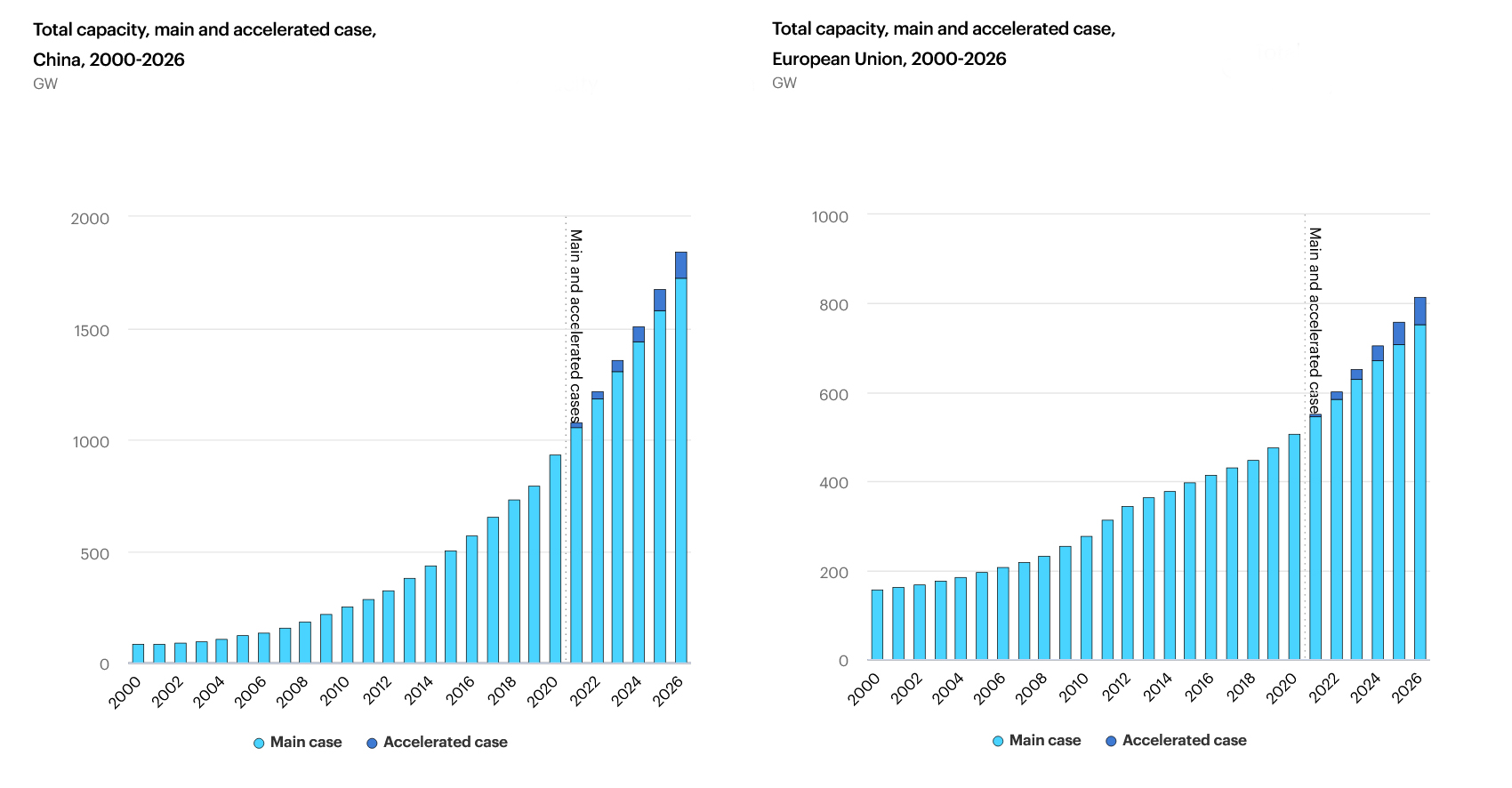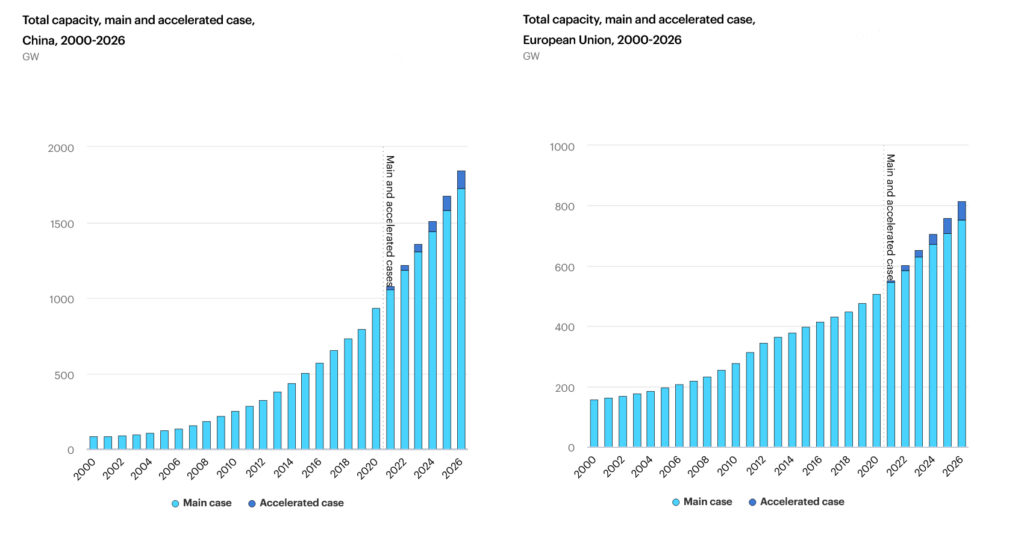 Today, China has over 80 policies in full force, intended to streamline different areas of the energy market. They address and support issues like clean energy capacity development, sustainable urban planning, technology innovation, green transport and air pollution. China also introduced guidelines to ease power purchase management and launched a Green Development Fund to directly invest in environmental protection, pollution control and ecological restoration projects. The fund will also support the development of green industries, promote green technology R&D and a carbon-free transformation of the economy.
Manufacturing and Capacity Support
China's vital role in the renewable energy success story is also thanks to its prominent role in manufacturing. From solar panels to electric vehicles (EVs), the capacity to manufacture on such an enormous scale has been a pillar for its success.
Today, China owns nine out of the thirteen biggest solar module manufacturing companies globally. Meanwhile, it takes seven out of the top ten spots for wind turbine manufacturers. China's EV market is also nothing to baulk at, and it already has the globe's largest EV market. In the coming years, this EV dominance is expected to grow and be larger than Germany, the US, Japan, France and South Korea combined.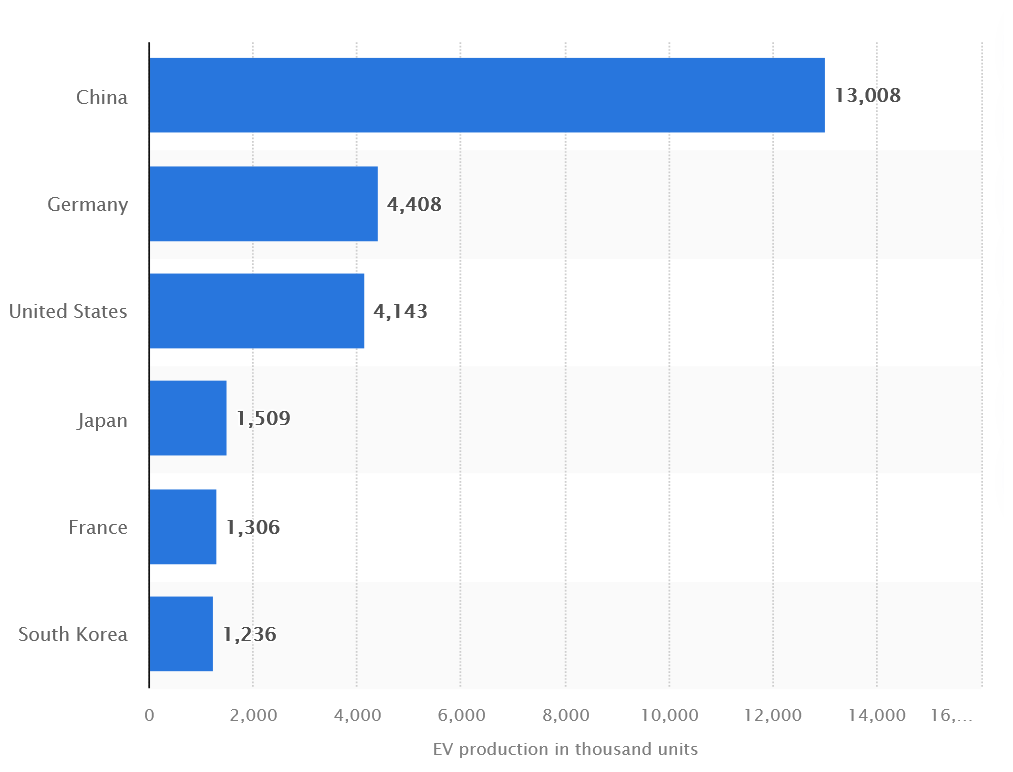 China as a Central Focus for Investors
China is fast becoming a central focus for retail and institutional investors globally. According to Global Climate Scope's default investment potential ranking model, it is now joint-second for energy. This is aided by China having some of the best green businesses with solid long-term prospects. Lastly, the latest wind power figures will likely strengthen China's case as a top destination for clean financing.
"From the perspective of a coal-free ESG investor, this new announcement by China of connecting around 17 GW of offshore wind last year will resonate in boardrooms," notes Kiran Aziz, Head of Responsible Investments at KLP, Norway's largest pension fund. "Its wind sector is now increasingly attractive for foreign investment, alongside its solar sector."
The China Wind Power Boom—A Welcome Sign Before COP27
More ambitious climate plans are essential ahead of the COP27 climate negotiations later this year. But, so too are actions and results—more than ever. According to Joyce Lee, the Policy Director at the Global Wind Energy Council, China's dramatic renewable energy push reflects possibilities. From transforming a country's energy mix from dirty to clean by using ambitious policy, economies of scale, and market incentives.
China has shown how concentrated efforts backed by political support and incentives can quickly make a difference even in an economy as carbon-intensive as its own. Now, it's up to the rest of the globe to mimic. The months before COP27 would be a perfect time.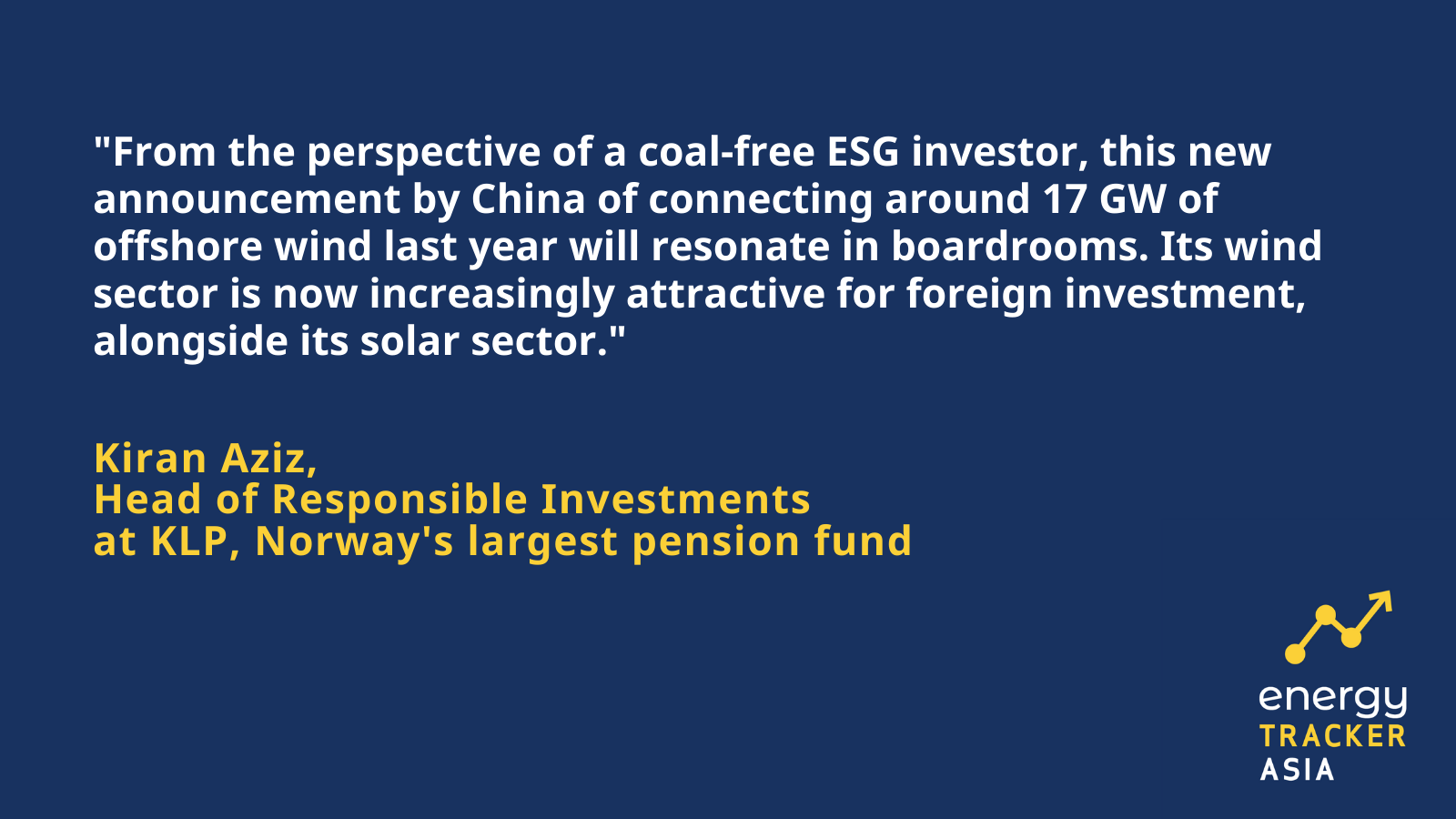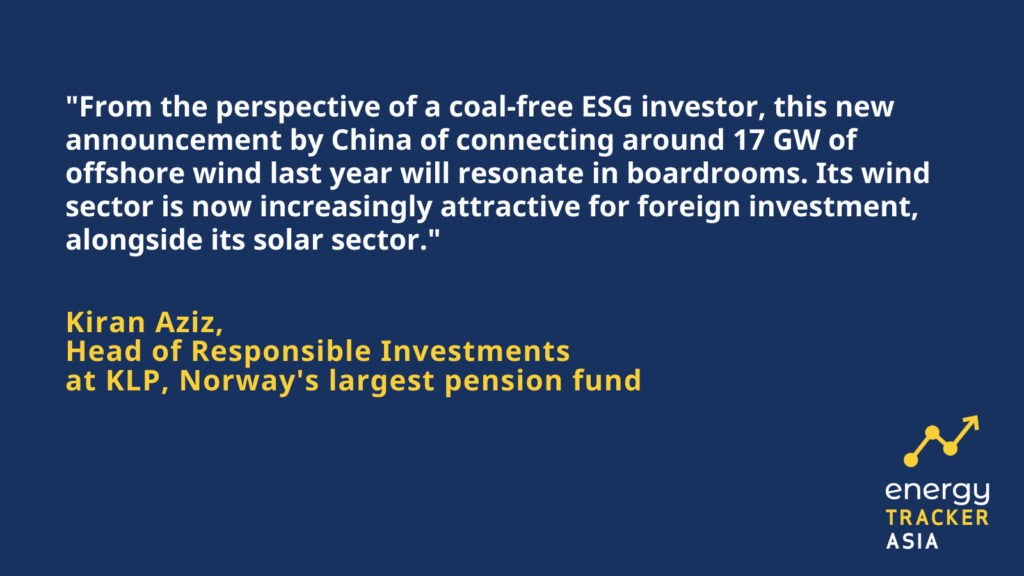 by Viktor Tachev
Viktor has years of experience in financial markets and energy finance, working as a marketing consultant and content creator for leading institutions, NGOs, and tech startups. He is a regular contributor to knowledge hubs and magazines, tackling the latest trends in sustainability and green energy.
Read more