What the Future Holds for the Big Green Investors in Asia
Asia is poised to be the main driver in the global renewable energy transition. Experts consider it the region that will determine the outcome of the battle against climate change. As such, Asia's renewable energy stage will experience a major boost in the next couple of years. Here is what investors can expect.
13 September 2021 – by Viktor Tachev
Last updated on 24 September 2021
The International Renewable Energy Agency (IRENA) estimates that the world needs USD 131 trillion of investments in the energy transition by 2050 to catch the last train and hit the Paris Agreement targets. Investors are fully on board with the goal not only because of the feel-good factor but also due to green energy's huge investment potential. According to experts, the continent will become the renewable energy market with the highest growth, resulting in an influx of green energy investors in Asia. And we don't even have to wait – the region is already proving to be a huge green energy success story.
Asia Is Tipped for Green Energy Investing Growth
The strong interest from big green energy investors in Asia, and the Association of Southeast Asian Nations (ASEAN) countries, in particular, in the past couple of years reflected governments' efforts to reduce carbon emissions and lower energy costs.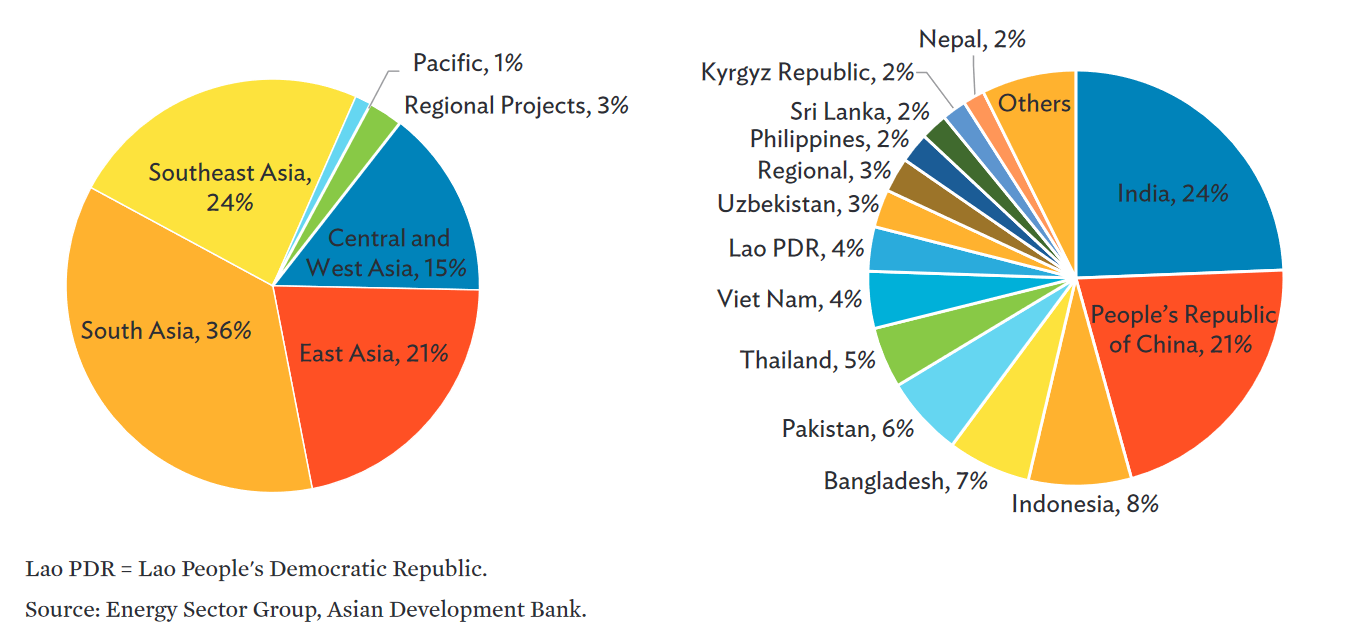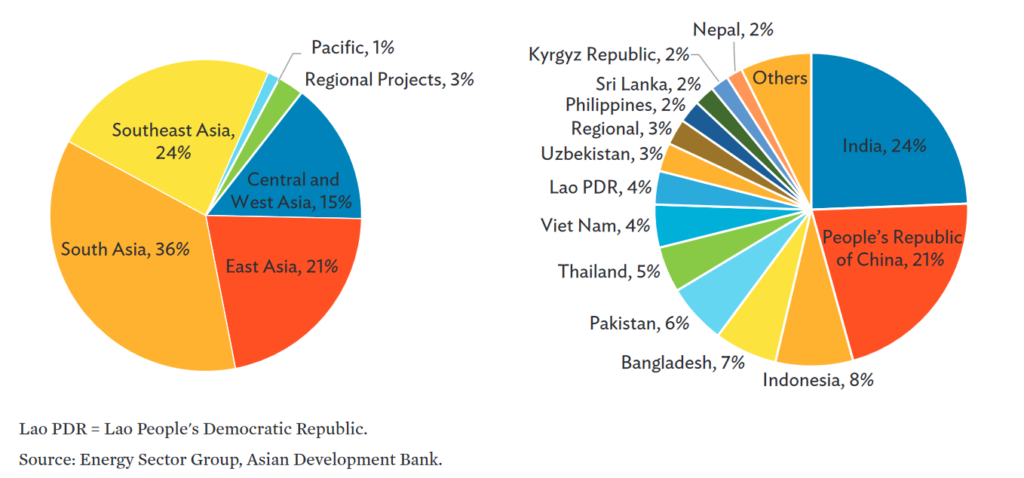 Thanks to a five-year sustainability plan targeting a 23% share of renewables in the total primary energy supply in the region, the promising results will continue. The plan aims for 35% in ASEAN installed power capacity by 2025.
IRENA's take on Investing in Renewables in Southeast Asia
According to IRENA, Southeast Asia's renewable energy potential remains untapped. An EY research commissioned by the European Climate Foundation (ECF) in 2020 identified more than 800 opportunities for new clean energy projects. They are spread all around the region, including Indonesia, Japan, Malaysia, the Philippines, South Korea, Taiwan, Thailand, and Vietnam, and have a total investment potential of USD 316 billion.
Big Green Investing in APAC
There are also projections that the Asia-Pacific region will see north of USD 1.3 trillion of capital inflow by 2030. Big green energy investors in Asia consider the APAC region "the future powerhouse of renewables" and expect it to lead investing activity over the coming decade.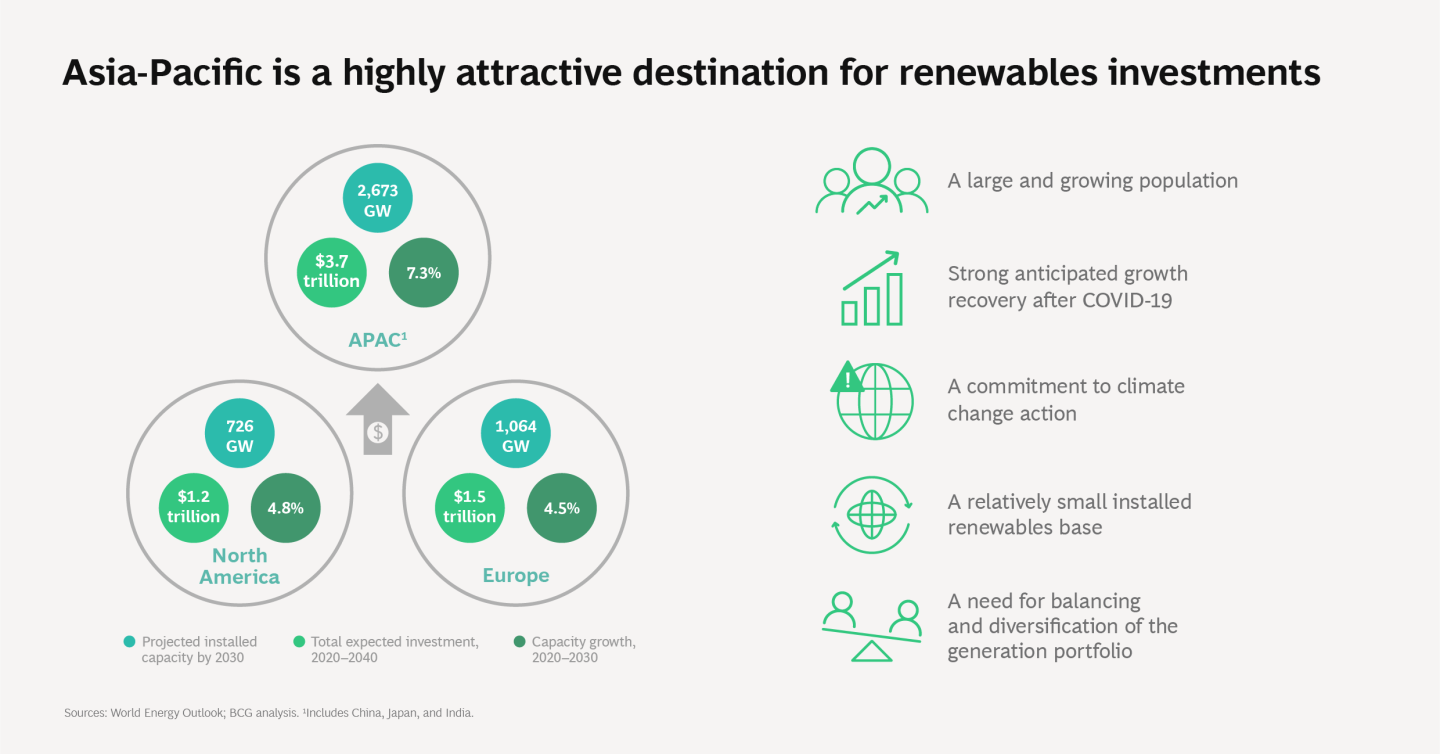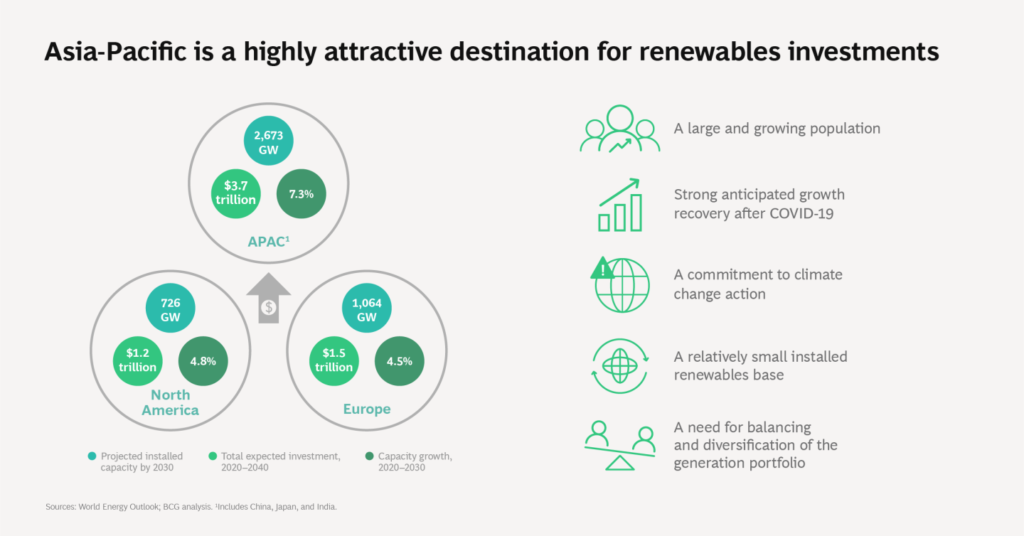 Strategies for Investing in Renewables
Roughly USD 4 of every USD 10 spent globally on new renewable capacity will go to Asia-Pacific. Freek Spoorenberg, head of product strategy for renewable power at BlackRock, shares that the firm's existing global renewables client base shows increased appetite for the region and its strong growth potential.
The Continent's Success Story
While Asian countries still lag behind leading European renewable energy markets, recent history has shown shifting trends.
The continent accounts for close to 50% of global renewable energy investments. China, Japan and India are among the top five countries for clean energy investments in 2019.
Vietnam, Malaysia, Indonesia, Thailand, and the Philippines are also experiencing a significant boom. They hold a share of 84% of the total installed renewable energy capacity among all Southeast Asian countries.
Investing in Solar Energy
We can single out Vietnam and its firm belief in the renewable energy pathway on a micro-level. In 2020, the country became a top 10 solar power market globally. The government plans to generate 50 GW from onshore and offshore wind and solar energy by 2030. To ensure future growth in renewable energy investments, the country also has an attractive feed-in tariff (FiT) for grid connection projects before December 2023.
Change is also happening on the corporate level. According to a survey by Fidelity International, 26% of Asian companies expect to be carbon neutral by 2030.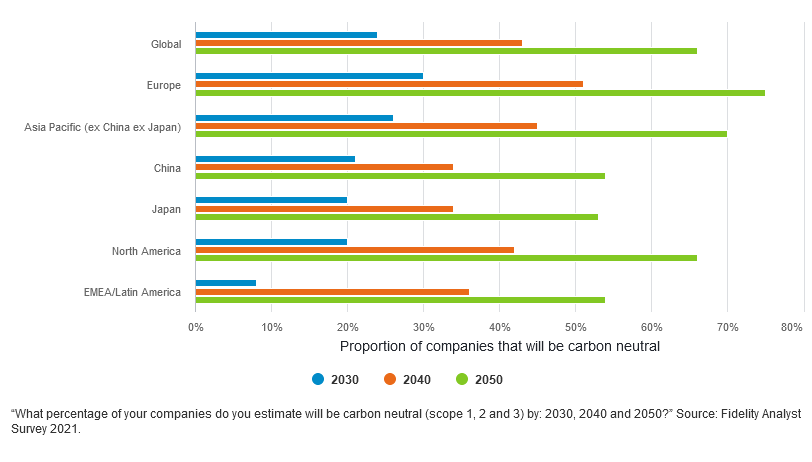 International Stock Market Investors in Green Energy Recognize Asia's Tremendous Potential
By mobilizing over USD 7 billion in green investments, the U.S. Energy Project in Southeast Asia aims to facilitate close to 10 GW of clean energy capacity. Furthermore, it will help the region avoid 30 million tons of CO2 emissions over the next 15 years. Asia's richest man also announced an ambitious USD 10.1 billion investment plan for clean energy over three years.
There are positives also on the ESG front. In APAC, 43% report a growing emphasis on ESG, up from between 24% and 27% in the previous three years.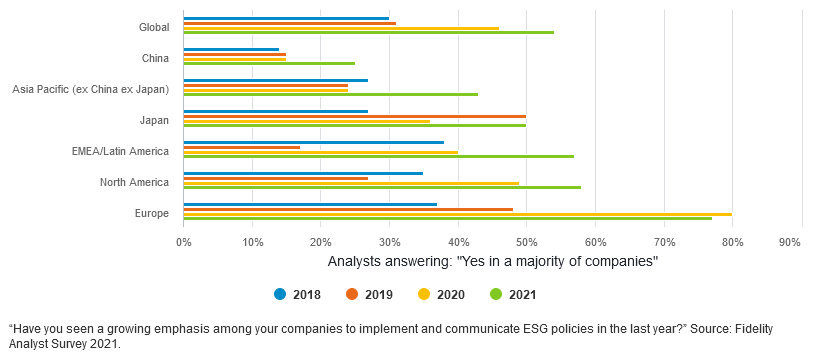 In 2020, total ESG assets in the region reached USD 43 billion, up from USD 20 billion a year before. Asia attracted about USD 22 billion of the record USD 30 billion global inflows into ESG funds in 2020.
How Can Green Investors in Asia Benefit?
Investors continue to see China as the market with the highest potential, particularly in electric vehicles (EVs), wind and solar energy, and equipment manufacturing.
Mark Mao, JP Morgan's Greater China research analyst, advises investors to find under-the-radar companies and renewable energy opportunities. To do that, he suggests considering factors like quality, long-term sustainability, how the company allocates capital, differentiation in product and branding, and of course, technological edge.
Investment Strategies at BlackRock
Freek Spoorenberg of BlackRock believes that 1/3 should be allocated to the growing APAC region in globally diversified portfolio of renewables. The BlackRock team sees such a strategy as a viable way to ensure higher risk-adjusted returns.
Whatever strategy investors choose, in the end, one thing is clear – the renewable energy industry will grow. Asia will feel the growth most significantly, where green post-pandemic recovery programs will boost the sector's continued upward trajectory.
According to experts, Asia will determine the outcome of the battle against climate change. Green investors have no wrong moves as every corner of the industry holds immense potential. While challenges remain, the opportunities are there for the taking. And as BCG concludes, the early-movers are in the best position to succeed.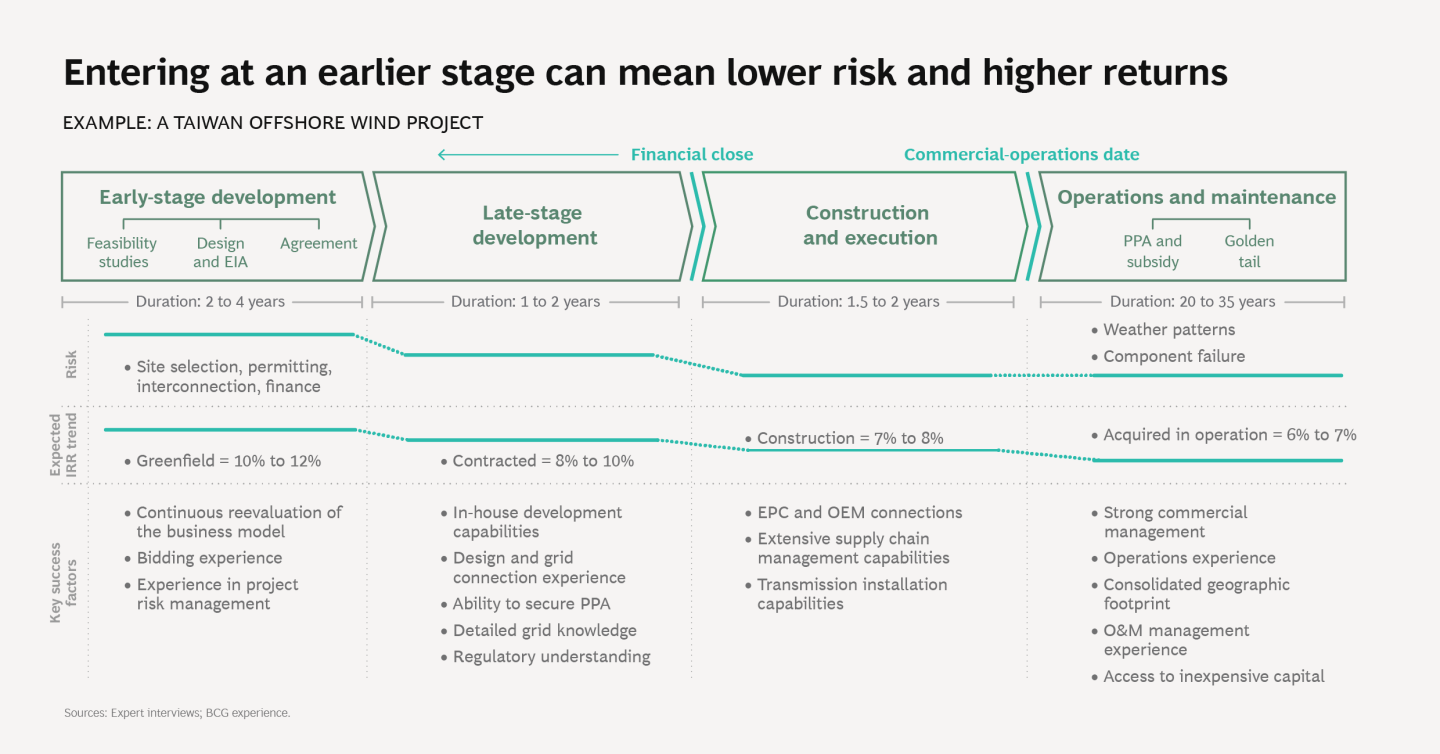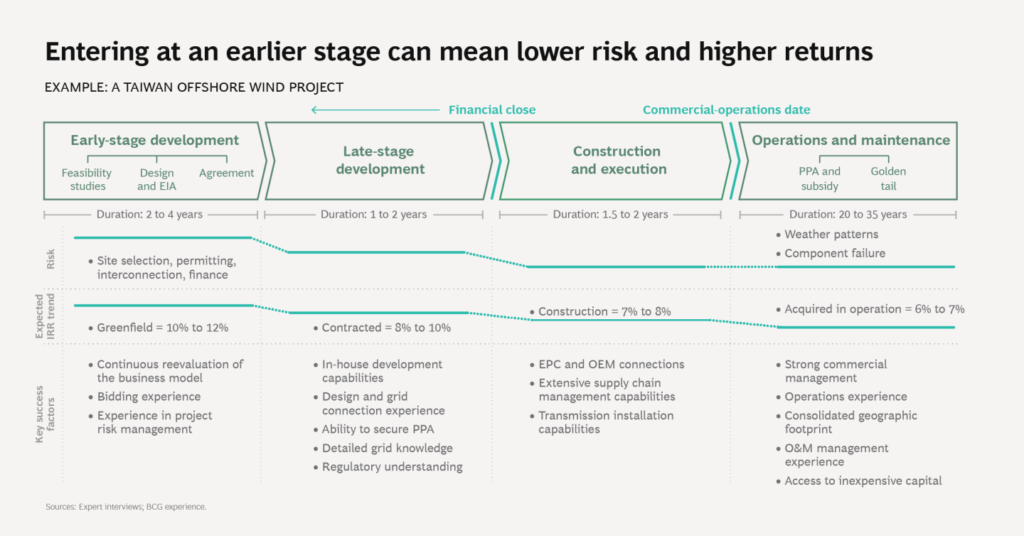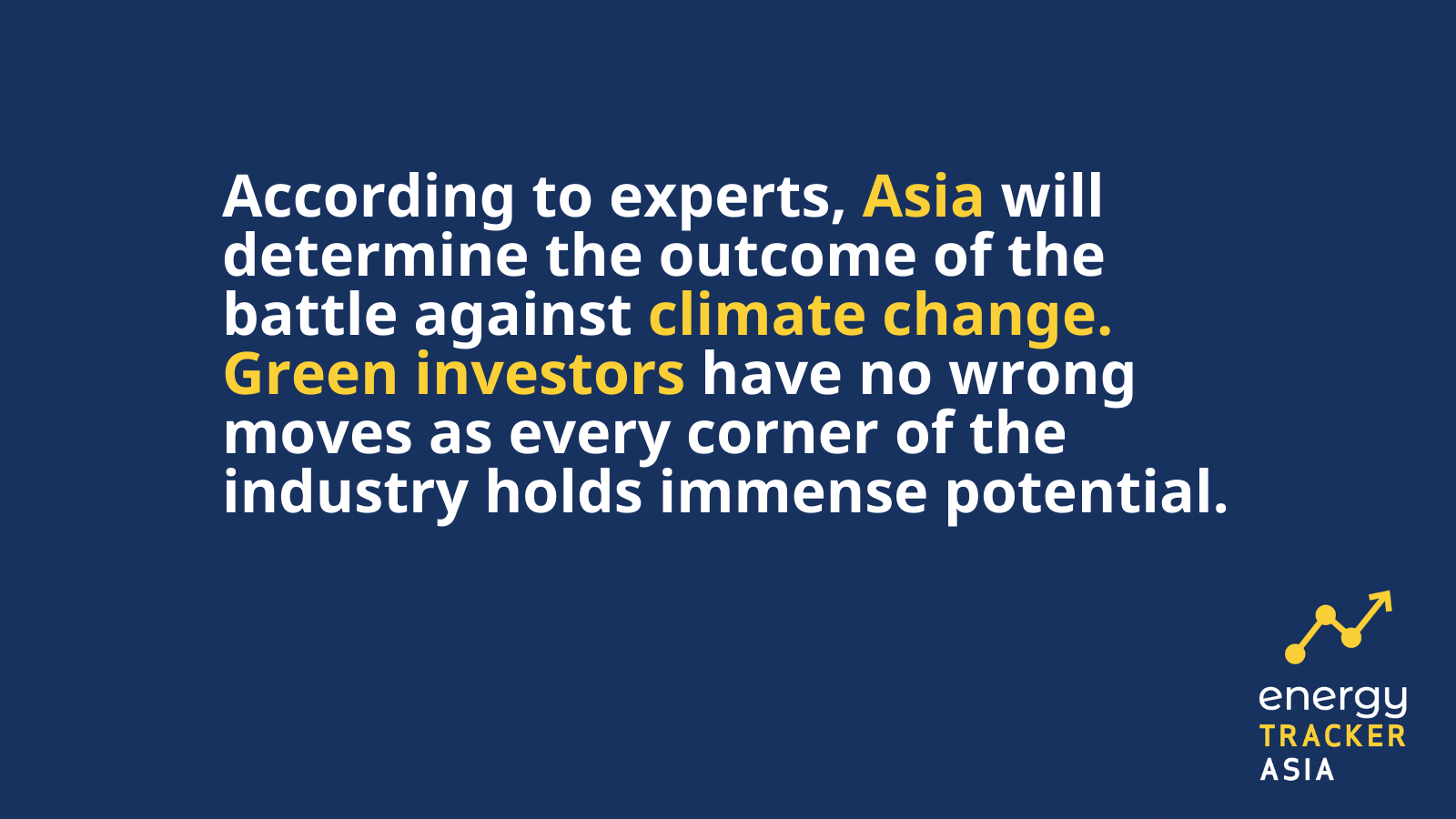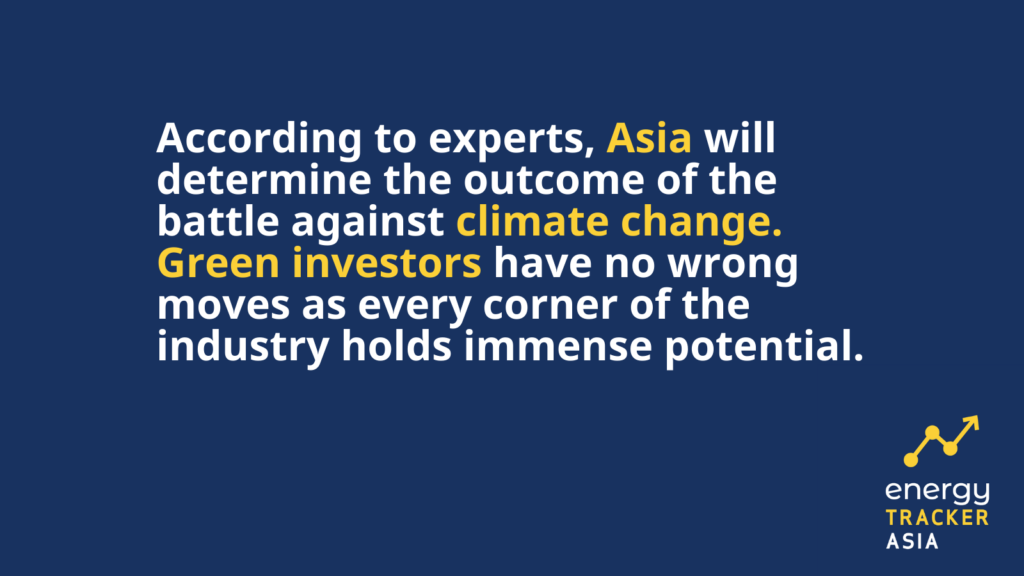 by Viktor Tachev
Viktor has years of experience in financial markets and energy finance, working as a marketing consultant and content creator for leading institutions, NGOs, and tech startups. He is a regular contributor to knowledge hubs and magazines, tackling the latest trends in sustainability and green energy.
Read more