Does Wind Energy Have A Place In Singapore?
Singapore has grand plans for its renewable energy transition. This will primarily focus on domestic solar generation and the importation of renewable energy from neighbouring countries. Additionally, wind energy will likely have a small role to play. As low wind speed turbine technology improves, wind energy will become more viable for local generation.
27 June 2022 – by Eric Koons
Last updated on 01 September 2022
Wind energy in Singapore may seem like a logical step in the resource-poor country's energy future, but issues arise upon deeper inspection. Considering the limited renewable energy options, Singapore has to adopt innovative ways of integrating solar energy systems and commercial wind turbines to generate sufficient baseload electricity from renewable sources.
Wind Energy in Singapore
With low average wind speed, constrained land for wind turbine placement and high demand for energy use, Singapore may seem better off without any wind energy in its renewable energy portfolio. It's not a favourable scenario when it comes to reducing greenhouse gas emissions.
Is Wind Energy Possible in Singapore?
Singapore's renewable energy approach is particularly complex as a country with limited land (709 sq km).
When it comes to renewable energy sources, Singapore faces multiple challenges that it needs to overcome:
Tidal energy Singapore – with a low tide span, Singapore cannot draw much power from tidal ocean level changes, and there are limited opportunities for commercial tidal power generation.
Wave energy Singapore – a significant portion of Singapore's shore is already used for seaports, so the application of ocean energy technologies is limited.
Hydropower – with no significant river resources, Singapore cannot utilise hydro energy in its energy mix.
Wind energy Singapore – with a mean energy speed of around 2 m/s, Singapore cannot bring large wind turbines online, as commercial wind turbines operate at above 4.5 m/s.
Solar energy Singapore – the intermittency, energy storage costs and limited surface area limit how much energy can come from solar panels.
This leaves Singapore's energy future largely dependent on renewable energy imports and carbon-offset technologies. The current energy mix consists of around 95% natural gas. This is better than the previous coal-dominant energy mix but is still not even close to net-zero.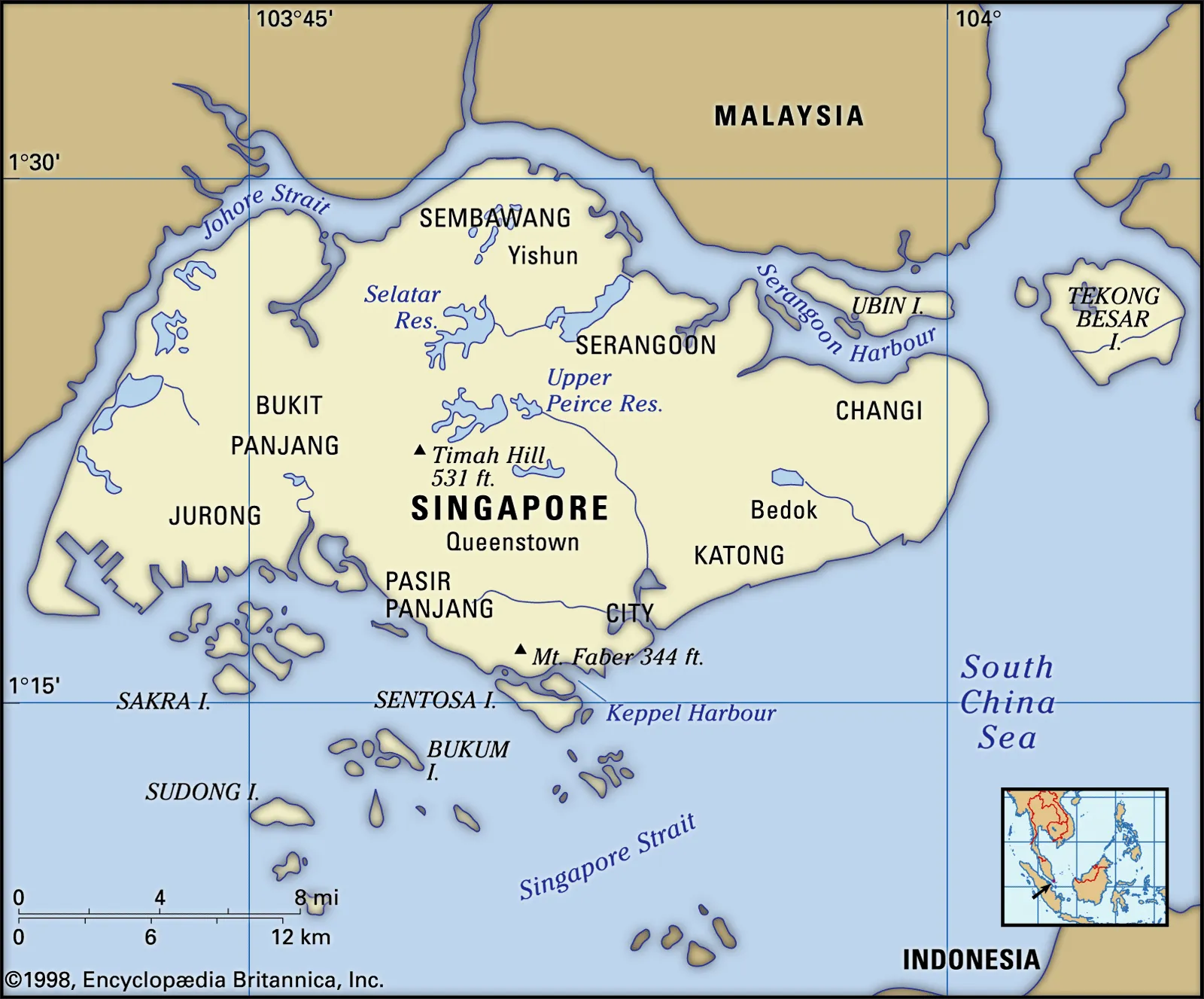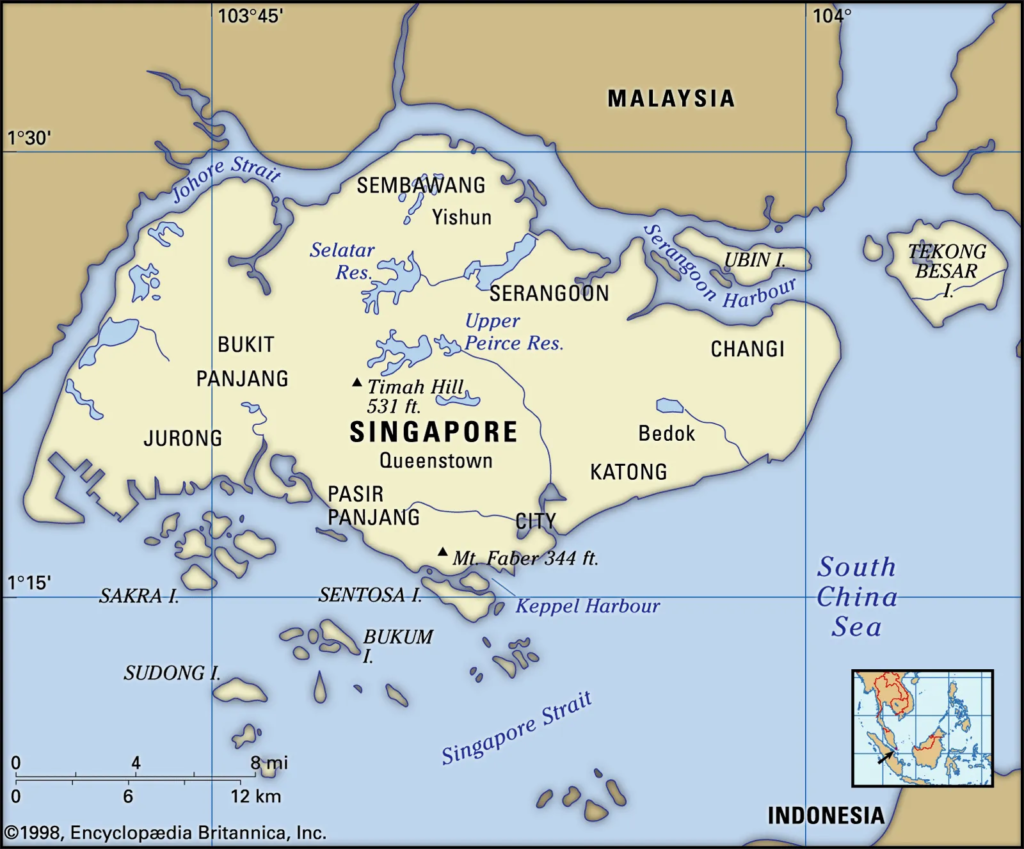 What Options Are There for Wind in Singapore?
Singapore's wind energy utilisation options are limited. However, some experts say there is still hope for Singapore's wind potential. Relying on technologies other than horizontal-axis wind turbines may be a solution. Vertical-axis wind turbines are a viable solution for dense urban areas and rooftops with limited space. They also ease public safety concerns.
These wind turbines would still not experience ideal conditions, as the wind speeds would still be too slow. However, there may be a better solution than the current high-rise turbines, given Singapore's urban heat island effect. Such vertical-axis wind turbines can operate on street-light poles and highway medians, where they can use the kinetic energy of passing vehicles to spin. They also work in parks and other areas close to the coast.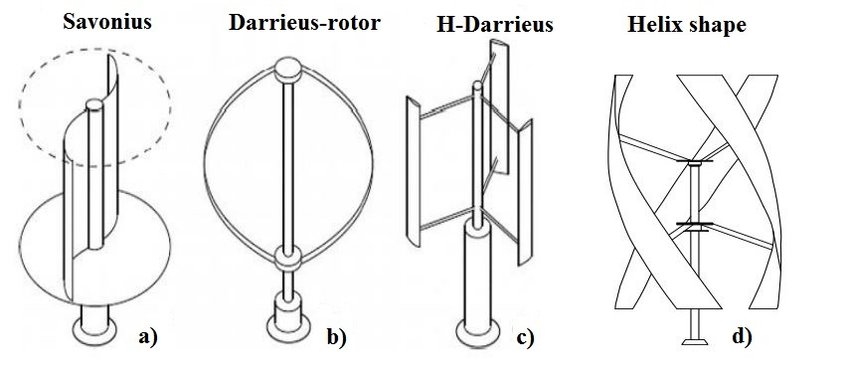 Deployed Wind Turbines in Singapore
One example of an alternative wind turbine design is the single 20 kW wind turbine installed at Semakau Landfill in 2020. The three-blade turbine spins in the slow Singapore wind and produces enough green energy to power 35 homes every year. The Renewable Energy Integration Demonstrator Singapore Program (REIDS), HDB initiative, EDB and PUB floating PV farms are some other programmes looking to bring new renewable energy technologies to the country.
Is There a Place for Wind Power in Singapore's Renewable Energy Plan?
Although very limited, incorporating multiple wind-energy solutions does have a small place in Singapore's energy mix. Further development, especially in the field of passive wind energy utilisation, active surfaces and chimney-based wind turbines, may open new possibilities for wind energy utilisation in the future.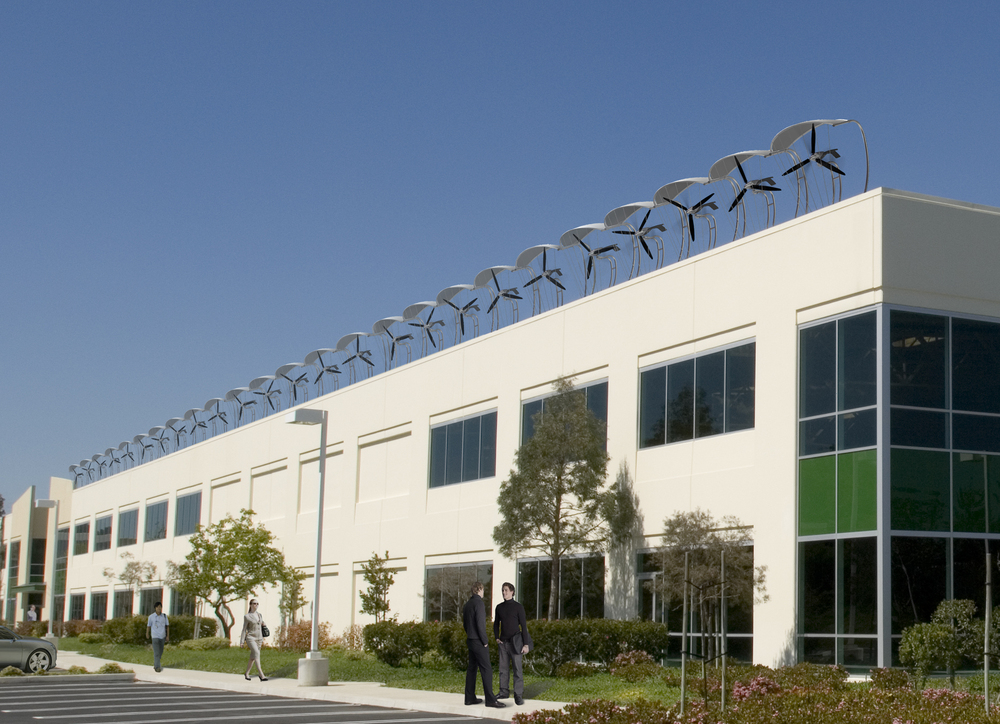 A Brief Overview of Singapore's Renewable Energy Plan
The Energy Market Authority's "4 Switches" outline the country's energy future and plans for its circular economy. Singapore has made its first switch by substituting natural gas for coal as its primary energy source. The second switch is underway and will increase the country's solar energy rate.
At the same time, preparations for the third and the fourth switches are underway. The third switch includes the energy authority's research solutions for regional grid deployment and low carbon alternatives. Green hydrogen is a viable solution for the fourth switch, while international solar farms and micro-nuclear power plants are under review as possible options.
With a progressive stance toward renewables and a robust political will toward a greener energy market, its geopolitical boundaries are the only obstacle to reaching the country's ambitious goals.
The Future of Wind Energy in Singapore
While Singapore's wind energy options are sparse, the energy source is still a potential player in the country's renewable energy profile. With significant interest coming from the commercial sector, micro-solutions, such as vertical-axis urban wind turbines and other developments in the industry, are expected to offer more wind power to Singapore's industry and its energy-hungry households.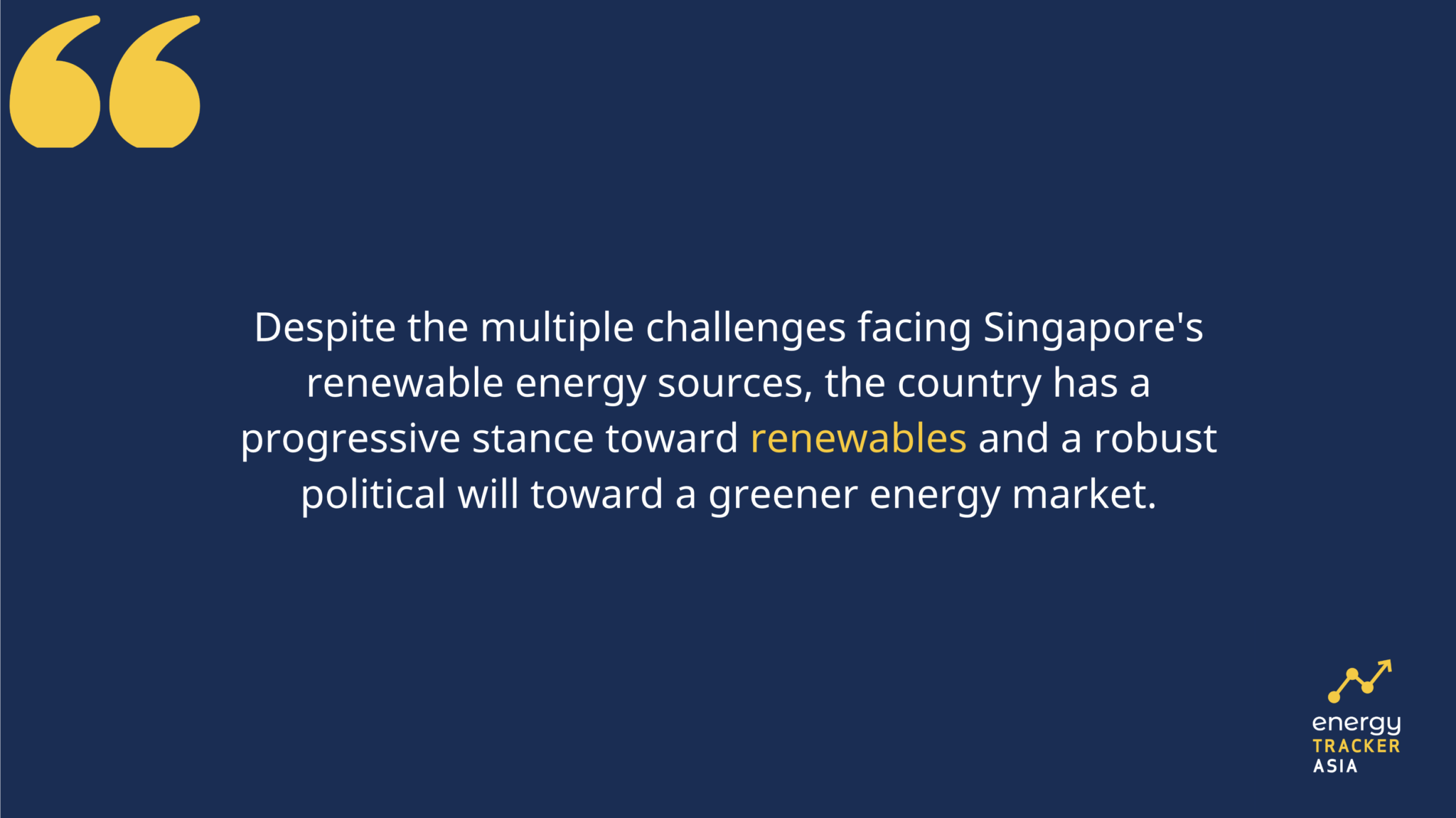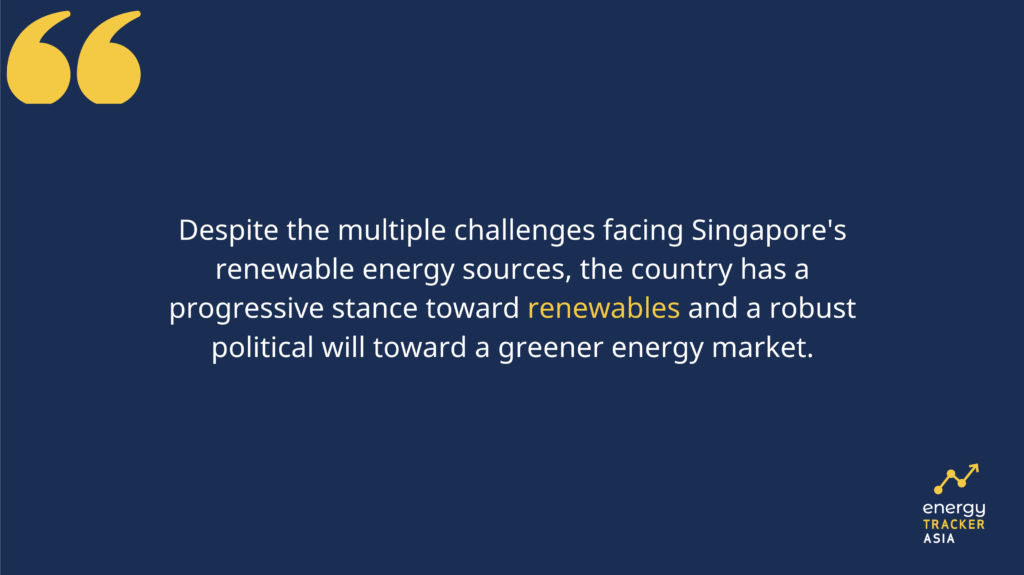 by Eric Koons
Eric is a passionate environmental advocate that believes renewable energy is a key piece in meeting the world's growing energy demands. He received an environmental science degree from the University of California and has worked to promote environmentally and socially sustainable practices since. Eric's expertise extends across the environmental field, yet he maintains a strong focus on renewable energy. His work has been featured by leading environmental organizations, such as World Resources Institute and Hitachi ABB Power Grids.
Read more