Asia-Pacific's Role in Climate Diplomacy
Source: Jeff J Mitchell/Getty
Fossil fuel rich countries have historically controlled climate diplomacy. As the world transitions to renewable energy, these countries will lose their global pull. This opens the door for countries to dictate their own future without the risk of damaging relationships with energy exporting allies.
01 February 2022 – by Eric Koons
Last updated on 09 February 2023
The world is undergoing an energy transition, and with it comes a change in the world's climate diplomacy. Fossil fuel energy has served its purpose, but its consumption can't sustain today's massive scale of demand.
Energy Transition to Fight Climate Change
The harm fossil fuels have inflicted on the planet has reached boiling point. The world cannot ignore extreme weather events. In search of respite, nations and manufacturers are looking for cleaner, renewable energy sources. International climate cooperation is enhancing for climate action to stop the climate crisis. As a result, the energy transition is well underway to serve this global ambition, and the Asia-Pacific (APAC) region has an enormous role to play in this transformation.
Why is climate diplomacy important?
Climate diplomacy is important because energy transitions come with massive changes. Notably, countries with abundant fossil fuel resources traditionally enjoyed great political influence will no longer be as influential. No matter its resources, every country has some access to quality renewable energy sources. Consequently, countries, especially in Asia, now have an opportunity to be self-reliant with their energy needs.
As the dependence on oil and gas decreases, so too does the geopolitical influences available to those in control of them. However, if oil-dependent economies don't prepare themselves for the energy transition, they will leave themselves and their citizens in a precarious position.
Who Are the Winners/Losers of the Climate Diplomacy Change?
It is easy to assume that those that will suffer from the energy transition will be oil-rich countries. Yet, while this may be the case, it doesn't have to be. Countries that diversify their economies and reallocate resources can put themselves in a prosperous position.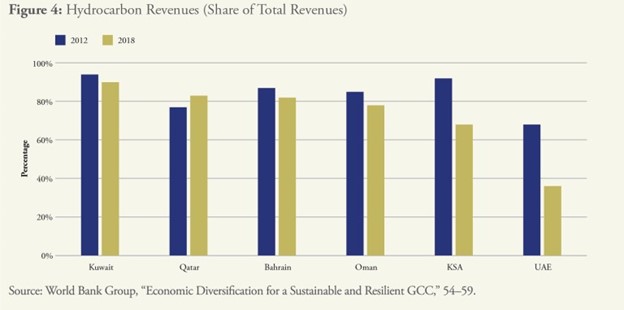 For example, the United Arab Emirates (UAE) has taken progressive action to position itself in an opportunistic place. In 2016, the oil-rich country announced that it would reduce its dependence on oil revenue from 30% of its GDP to 20% by 2021. Moreover, this is just one part of their strategy to decrease the UAE's dependence on oil. Today, the UAE is heavily investing in renewable energies, technology, health, and education – all having importance in a post-fossil fuel world.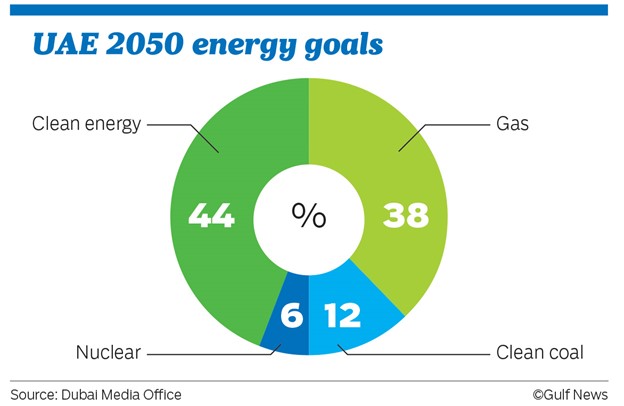 Winners of the International Climate Policy Change
The winners of the international climate policy change will be the countries that fully embrace the transition sooner rather than later. Through this, they can position themselves to take advantage of the opportunities that this change presents. Those left behind will be countries unwilling or unprepared for how quickly the shift will occur.
What Role Does APAC Have in Climate Diplomacy?
APAC has long been reliant on oil and coal, both in terms of production and consumption. The region is home to some of the world's largest oil and coal producers and thus have a massive stake in the changing energy landscape.
It is unlikely that APAC will transition directly from fossil fuels to renewable energy. The infrastructure is not there to meet the massive growing energy demand in the region. Instead, experts point to natural gas as a transition fuel to smooth the shift from fossil fuels to renewable energy.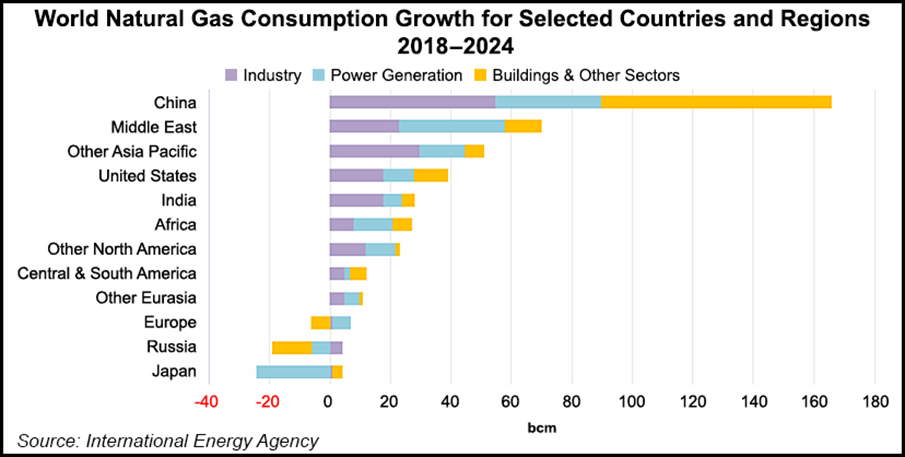 Meanwhile, APAC has a wonderful opportunity to observe what is happening in the rest of the world and prepare themselves for the energy transition. Being the region with the fastest growing demand for energy globally, it could be a role model. In fact, the world is likely to benefit from this transition, as Asia is the production epicentre of the world. Investing in renewables to produce such goods is a win-win scenario.
APAC will play a massive role in the changing climate diplomacy landscape with its economic might and bilateral and multilateral partnerships. As the energy transition shifts geopolitical power, solid relationships will prove vital in the coming years.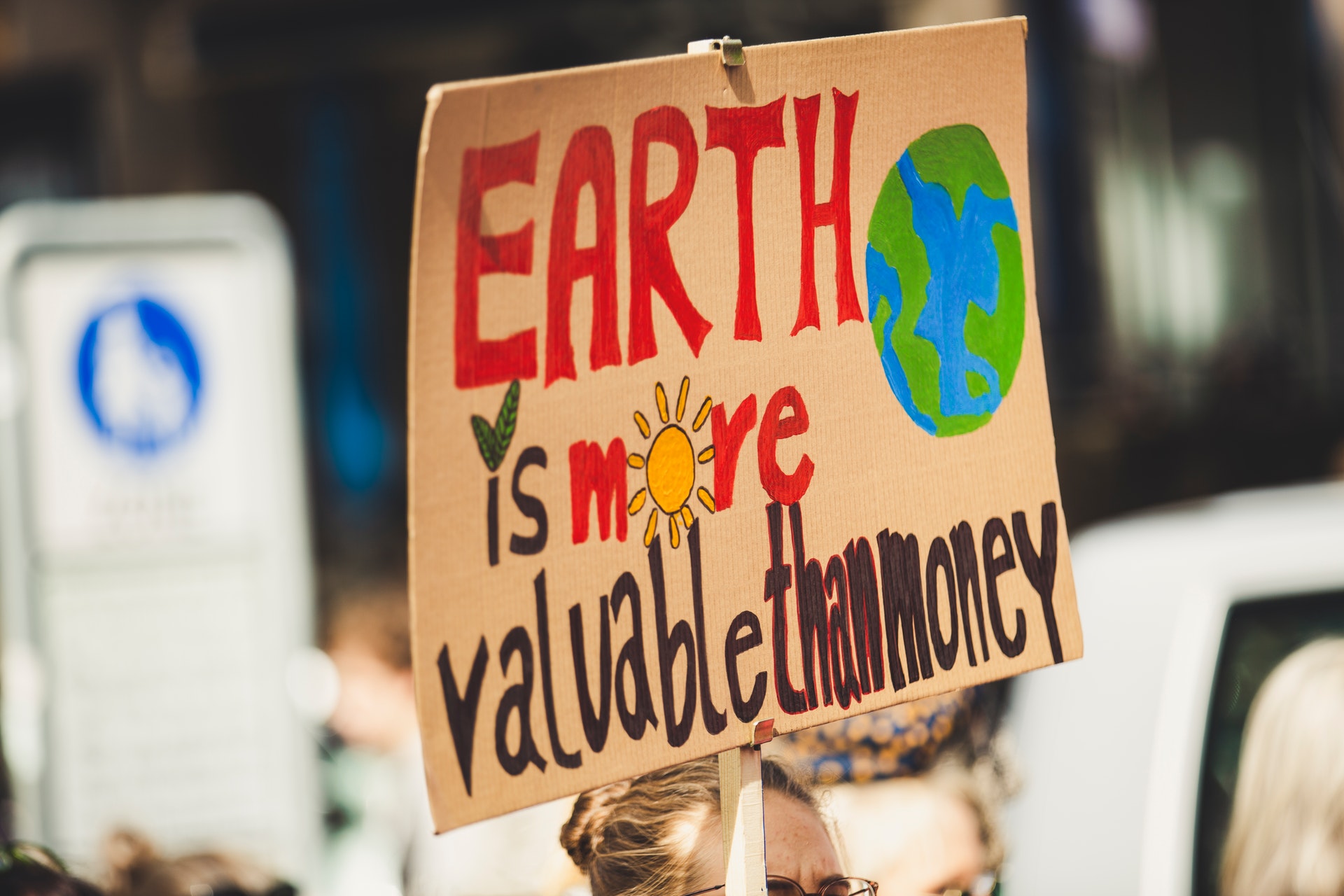 Geopolitics and the Importance of the Energy Policy Environment for the Net-Zero Transition
Read more
Where Will the Funding Come From?
To ease the transition, countries at COP26 agreed on aiding developing countries through this potentially rocky shift. This was partly due to developing countries experiencing disproportionate impacts from climate change. Notably, developed countries with higher carbon footprints have agreed to provide funding to mitigate new challenges and transition developing nations towards clean energy.
But, this kind of funding is not a novel idea. In 2009, developed countries made similar promises with a USD 100 billion pledged. Yet, to this day, the target remains. Additionally, most experts agree that 100 billion is nowhere close enough to mitigate and adapt to climate change. Despite this, more pledges at COP26 were made by governments, investors and financial institutions. The largest of which is the USD 130 trillion promise made by a coalition of financial institutions to direct the money towards combating climate change. Banks also joined forces to announce that they will stop funding fossil fuel projects.
However, the problem remains as climate pledges in the past do not inspire confidence in the new promises made. Instead, countries across the developing world need to begin relying on themselves to make change happen. While funding will always be welcome, there are no guarantees for its arrival.
Developing Countries Need to Push for Their Own Climate Diplomacy
With a shifting energy production landscape comes a shifting geopolitical scenario in power and influence. An uncertain future lies ahead, but the countries and companies that embrace the transition and put themselves at the forefront could be self-reliant for their energy needs. This would empower governments in the APAC to take control of their future and drive climate diplomacy into new frontiers.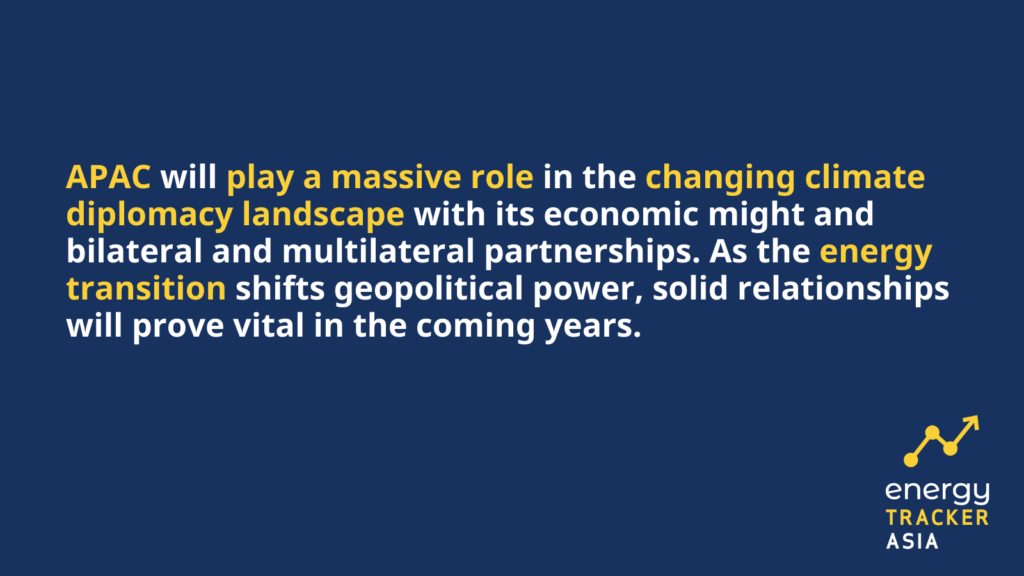 by Eric Koons
Eric is a passionate environmental advocate that believes renewable energy is a key piece in meeting the world's growing energy demands. He received an environmental science degree from the University of California and has worked to promote environmentally and socially sustainable practices since. Eric's expertise extends across the environmental field, yet he maintains a strong focus on renewable energy. His work has been featured by leading environmental organizations, such as World Resources Institute and Hitachi ABB Power Grids.
Read more