Geopolitics and the Importance of the Energy Policy Environment for the Net-Zero Transition
The increasing demand for renewable energy and green technologies in the upcoming years will be detrimental to the developments on the global geopolitical stage. To avoid the mistakes of the oil era, this time the focus should be on cooperation.
29 December 2021 – by Viktor Tachev
The rapid growth of renewable energy and the introduction of new global energy policy changes will redraw the geopolitical map of the 21st century. The shifts in power and influence will create new clean energy superpowers and surface new interests. Yet, if the globe achieves its net-zero targets, countries will have to accept that common goals come before self-interest.
How Geopolitics and the Energy Policy Environmеnt Can Boost the Energy Transition in Energy Sector
The transition towards green energy can take two paths: a legacy way forward where geopolitical interests remain a priority or another that weakens international rivalries and promotes cooperation. Climate change makes the latter that much more vital. This cooperation is also important for a smooth and just energy supply and energy efficiency to eliminate energy poverty.
Channelling the Power of Geopolitics
The Covid-19 pandemic, economic recovery programmes, the IPCC report's conclusions and COP26's aftermath are kicking off unprecedented interventions by policymakers. According to the International Renewable Energy Agency (IRENA), the current mood for change is the perfect time to shift to renewable energy. It's crucial in terms of environmental aspects, and it's also vital for global sustainability, energy supply security and economic growth.
Affordable Energy Supply
It will be paramount that countries secure affordable energy supplies and energy production to continue developing and rebuilding industries for economic development. A country should develop its national energy policy after measuring primary energy consumption. Currently, nations that control fossil fuel energy resources and their distribution infrastructure hold power, with transit regions also influential.
For renewable energy and the growing importance of integrated regional power grids, geopolitical interests will concentrate mainly across countries and setting up regional grids. This is ideal for countries already suited for renewable energy generation, so cooperation needs to be essential.
On a micro-level, countries can cooperate on initiatives and energy policies that stimulate financial support and address pressing issues. This could include energy and environmental regulation, climate risk mitigation, joint research and development, technology transfer, knowledge sharing, and strengthening energy access.
International Cooperation will Change the Status Quo
Disrupting the fossil fuel status quo in favour of a switch to renewable energy naturally doesn't appeal to all countries. Resource-rich nations and countries heavily dependent on fossil fuels refuse to shake them. On the other hand, less resource-fortunate governments and net energy-importers are prioritising renewable energy sources.
These regional disparities, differences and vested interests will turn geopolitics into a tool to influence the speed of the energy transition. Along with this, countries need to embrace the concept of a net-zero transition being a common goal. As such, the only role geopolitics can play going forward is to promote a transition based on equal and universal energy access.
In response to a need for help, IRENA launched the Collaborative Framework on Geopolitics of Energy Transformation (CF-GET). According to IRENA, the CF-GET aims to encourage dialogue, highlight energy policy options and support governments to prepare for a clean energy transition.
Renewables Will Change the Energy Landscape Yet Dependencies Remain
Typically, geopolitics related to energy is focused on oil and gas, but this does not mean that renewables are excused. The International Energy Agency and IRENA see green energy contributing 70-80% of global electricity supplies by 2050. Such growth will likely result in massive energy trade shifts.
Unlike fossil fuels, reliant on major producers like Saudi Arabia and Russia, renewables are universally available. While the switch to clean energy will mean more affordable universal access to electricity, it won't necessarily erase the dependency on resource-rich countries. It may mean new reliances on raw material rich countries providing material for batteries and the like.
China, for example, supplies the majority of the world's solar panels and is a dominant producer of batteries. It is also home to six of the top ten wind turbine manufacturers.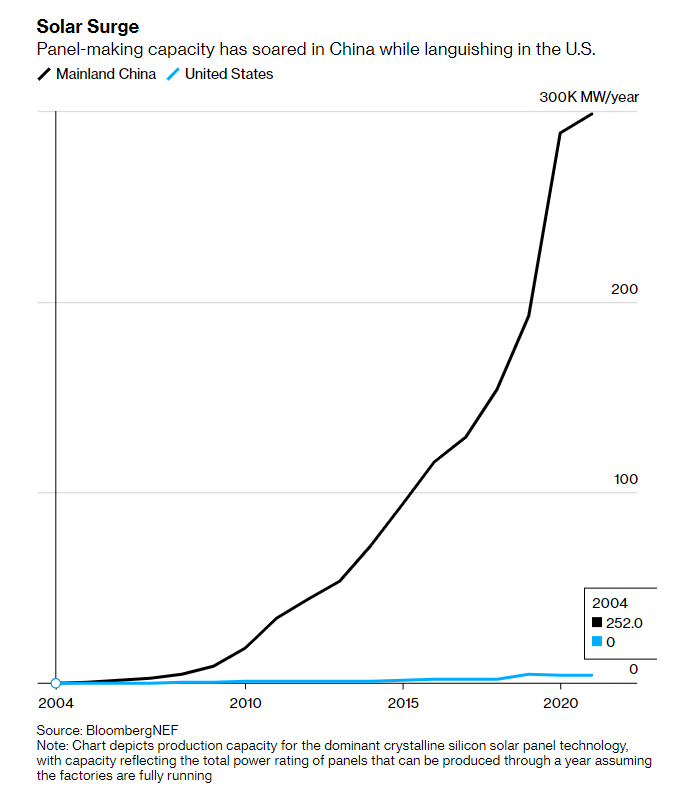 The IEA suggests that there will be a 3 to 6-fold increase in the demand for raw materials critical for a clean energy transition. The agency, however, admits that geographical diversity in the extraction and processing of raw materials is a significant concern.
Similarly, risk also looms over the hydrogen trade. Regions with abundant, low-cost production potential can pressure those with limited production options through unfavourable export terms.
In the future, countries with access to raw materials like copper, graphite, cobalt and lithium will have broader supply chain control. However, what is typical for many of those countries is that they lack effective governance. This may lead to an accumulation of geopolitical interest and pressure from major superpowers. Furthermore, it will surface the risk of arising strategic rivalries and vulnerabilities, echoing today's petroleum-based conflicts.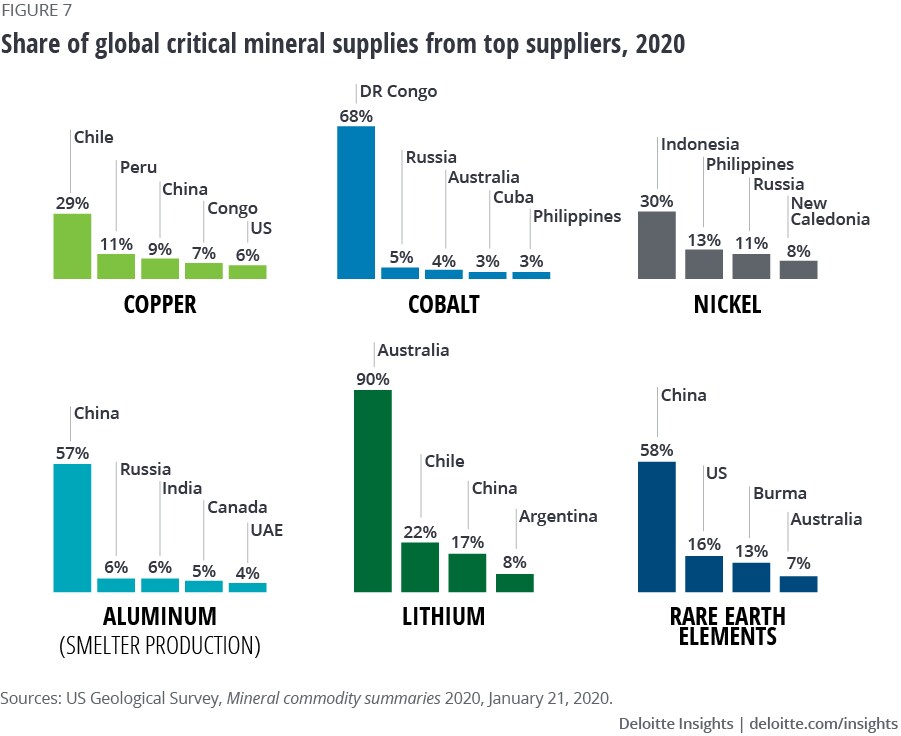 Renewable Energy Policy Changes Alone Won't Be Enough
The global energy geopolitical map resembles a house of cards. Long-lasting tensions between superpowers like China and the US still exist but were partially extinguished at COP26. Yet, there is no guarantee they won't surface again once the clean energy transition is underway. Due to this, political leaders need to avoid geopolitical interests getting in the way of climate policies. Otherwise, how else can climate change be tackled?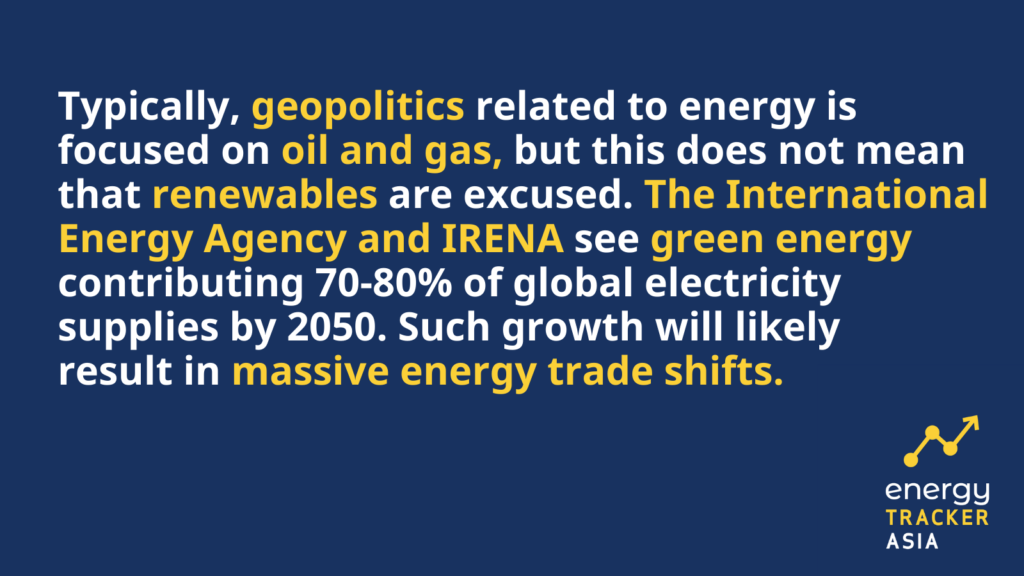 by Viktor Tachev
Viktor has years of experience in financial markets and energy finance, working as a marketing consultant and content creator for leading institutions, NGOs, and tech startups. He is a regular contributor to knowledge hubs and magazines, tackling the latest trends in sustainability and green energy.
Read more