How the Unreliability and Unpredictability of Fossil Fuels Hurt Bangladesh
RAJIB RAIHAN / Shutterstock.com
Bangladesh has suffered enough from fossil fuel import dependence and has experienced first-hand how the dirtiest fuels affect the climate. However, thanks to its clean energy potential, the country holds the keys to an independent and sustainable future.
03 May 2023 – by Viktor Tachev
The flooding and heatwave that hit Bangladesh in 2022 highlighted how vulnerable the country is to climate change. Their destructive consequences were made worse by the country's inability to secure fuel deliveries, resulting in prolonged blackouts. In recent times, the reliance on fossil fuels has caused major issues for Bangladesh. However, thanks to its clean energy potential, Bangladesh has the means to solve this problem.
How the Fossil Fuel Price Crisis Hurts Bangladesh
Bangladesh relies on fossil fuels for over 97% of its generated electricity. To date, the majority has come from local natural gas.
However, since local reserves are depleting and the power demand is rising faster than local gas exploration initiatives can keep up with, the country is looking towards fossil fuel imports.
The IEEFA notes that Bangladesh's oil and coal plants, with one exception, run on imported fuels. Furthermore, as of 2018, the country is also actively importing LNG.
Since renewables generate just 2.5% of the electricity in the country, with a total capacity of 967 MW, the sector has shifted towards an increasing reliance on imported fossil fuels in the energy mix.
This shift exposes the country to various risks.
High and Unpredictable Fuel Costs
Throughout 2022, there were periods when Bangladesh had to pay five to 10 times higher natural gas prices than in 2021 and 2020.
The unpredictable and continuously increasing LNG prices have priced the country out of the global market. In fiscal 2021-2022, imported LNG became 24 times more expensive than local gas. Since then, LNG prices have gone on a wild rally, meaning this gap is now even bigger.
Due to the inability to secure supplies, Bangladesh halted LNG imports throughout most of 2022 and switched to oil. The country resumed LNG imports in January 2023 when the government also decided to increase the gas price for the power sector and various other industries. This came shortly after an increase in electricity rates. As a result, some sectors now have to deal with hikes of up to 178.9% over the existing rate.
However, Bangladesh plans to ensure even more deliveries in the upcoming months.
Unreliable Fuel Supplies and Increased Energy Dependence
In 2022, Bangladesh suffered one of its worst blackouts in history, affecting over 100 million people. The blackouts will continue until 2026. According to experts, fossil fuels can't provide a way out, as even bearing with the high gas prices on global markets won't ensure uninterrupted supplies.
Over the past year, the fossil fuel crisis shut many power plants down in Bangladesh or, at best, left them underutilised.
Instead of shifting away from fossil fuels, the country risks deepening its problem. Bangladesh plans to build three new LNG terminals. However, the issue is that the global gas market is highly competitive. And, as recent history has shown, Asian countries cannot win a bidding war with Europe.
Another potentially risky move that Bangladesh plans to consider is Russia's offer for LNG deliveries and a new LNG hub. However, a move like this would be problematic.
Economic Losses
The IPCC warns that climate change may cost Bangladesh 2-9% of its GDP by 2050.
The high fossil fuel costs have already brought a fiscal crisis upon the country, led by a foreign exchange crunch. Since it couldn't secure enough LNG at affordable prices, it even had to seek financial help from creditors and the IMF. As a result of the energy price crisis grappling the country, the World Bank slashed its growth projections for the Bangladesh economy in 2023.
Ember estimates that spot market LNG purchases will cost Bangladesh USD 11 billion between 2022 and 2024.
As a result of the high fossil fuel prices on global markets, the government increased gas prices to ease its subsidy burden. This directly impacted various areas including the garments industry, which contributes to over 10% of the GDP and 80% of the country's total exports. According to experts, this would double the production costs for the textile sector. As a result, the industry's competitive advantage in the global market will diminish. What's worse is that, even at the higher gas prices, the industries aren't guaranteed a stable power supply, causing an additional headache for their short-to-medium-term performance.
The impact will also affect end users. On top of the cost of living crisis tormenting the country, they will now have to deal with even higher inflation, exacerbated by the introduced electricity price increase from the start of 2023.
Flooding and a Heatwave Mark a Painful 2022 in Bangladesh
The 2022 heatwave in Bangladesh brought temperatures never seen in past decades. More disturbingly, scientists note that the heatwave has hit the poorest and the most vulnerable the hardest. In 2022, the country suffered one of the most devastating floods, affecting 7.2 million people.
With temperatures increasing to levels that workers cannot endure, experts estimate that 7 billion working hours are being lost annually in Bangladesh.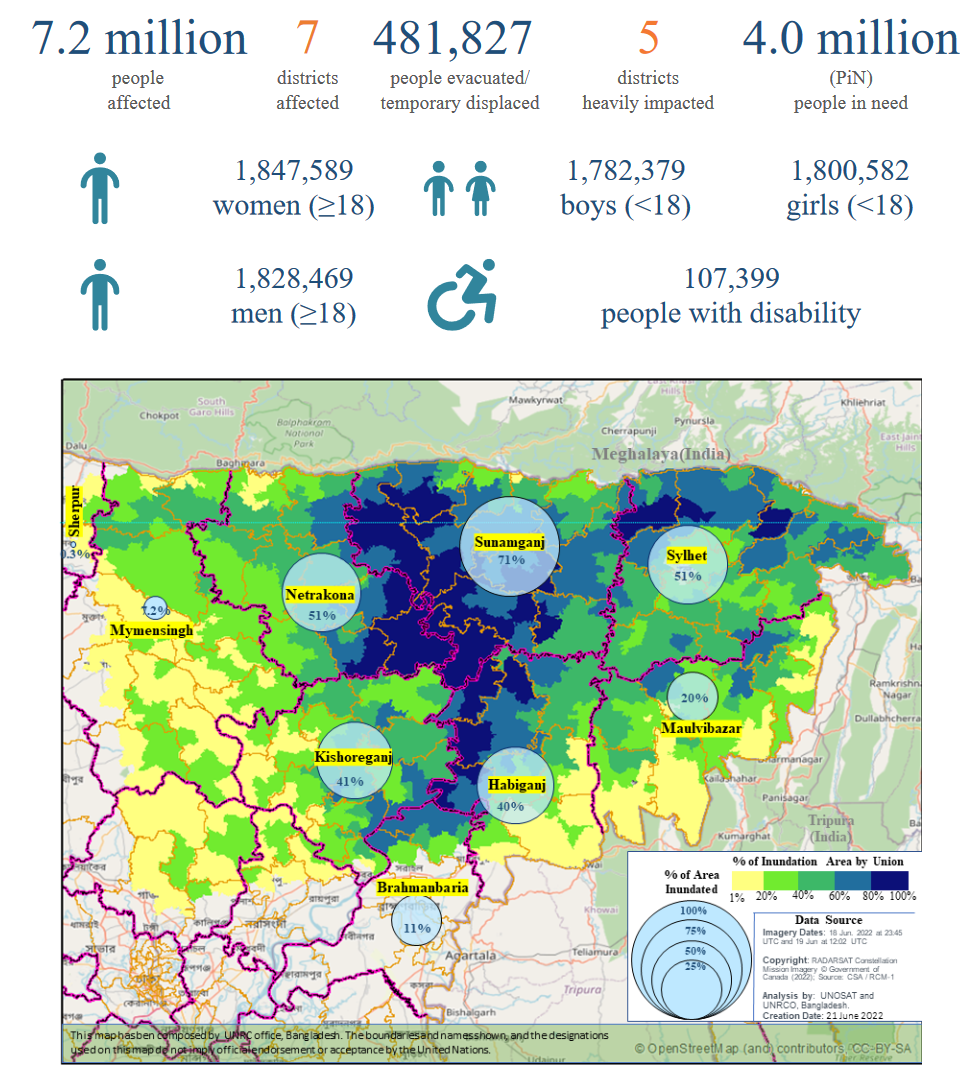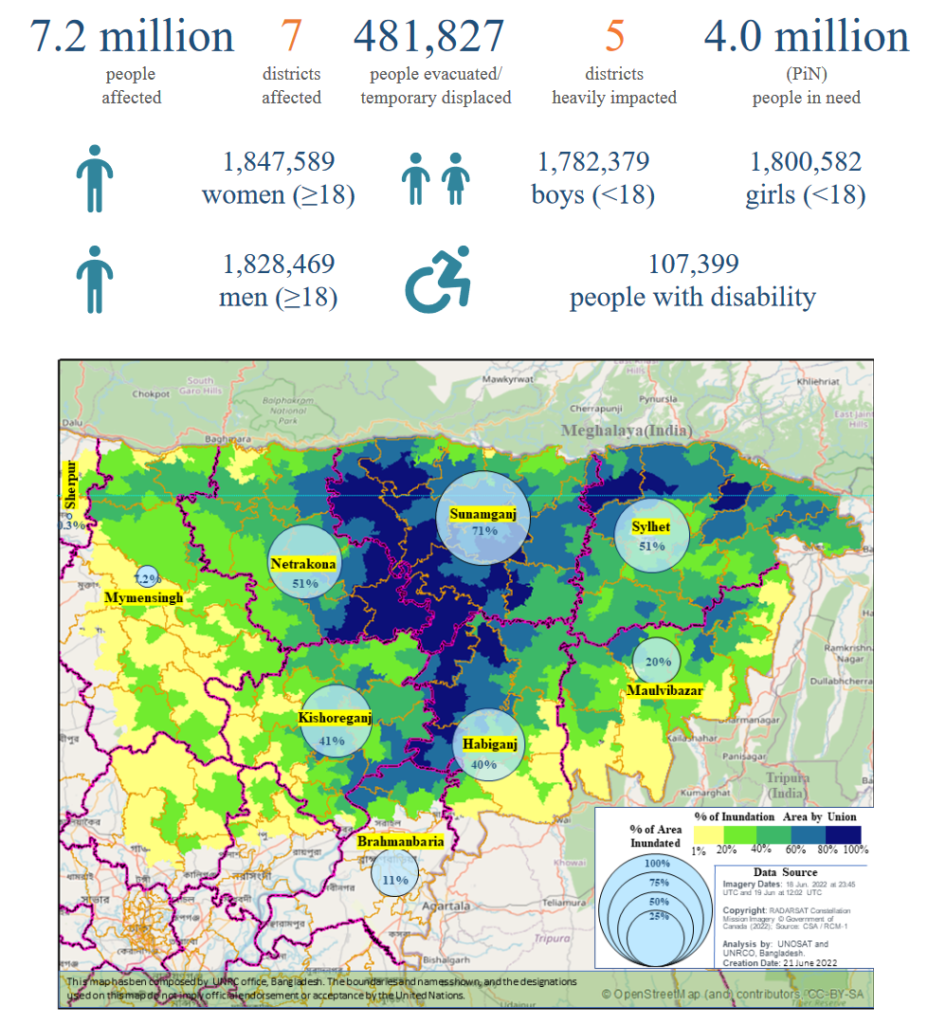 By mid-March 2023, Bangladesh already started experiencing a mild heatwave – a reminder that this year might not be any different.
Overall, Bangladesh is the seventh extreme disaster risk-prone country globally. It is also among the top 10 in terms of climate change-induced losses.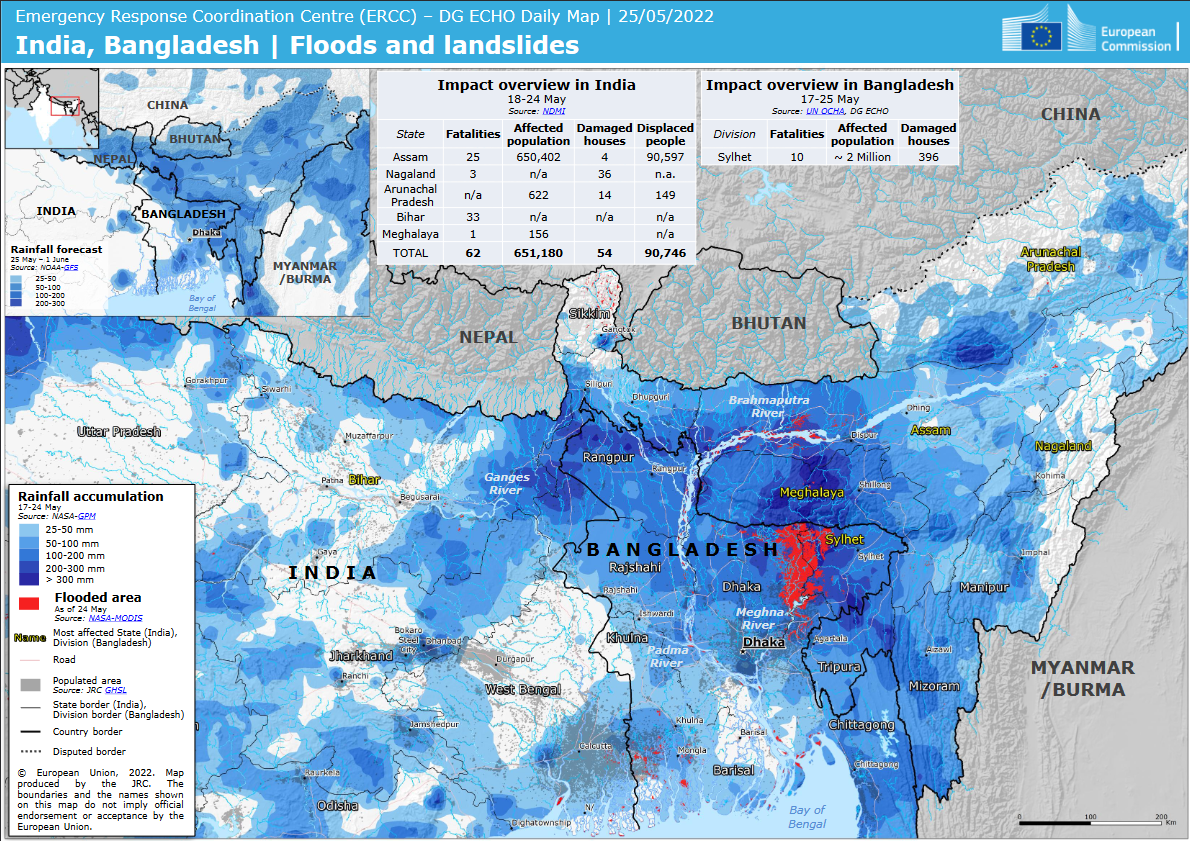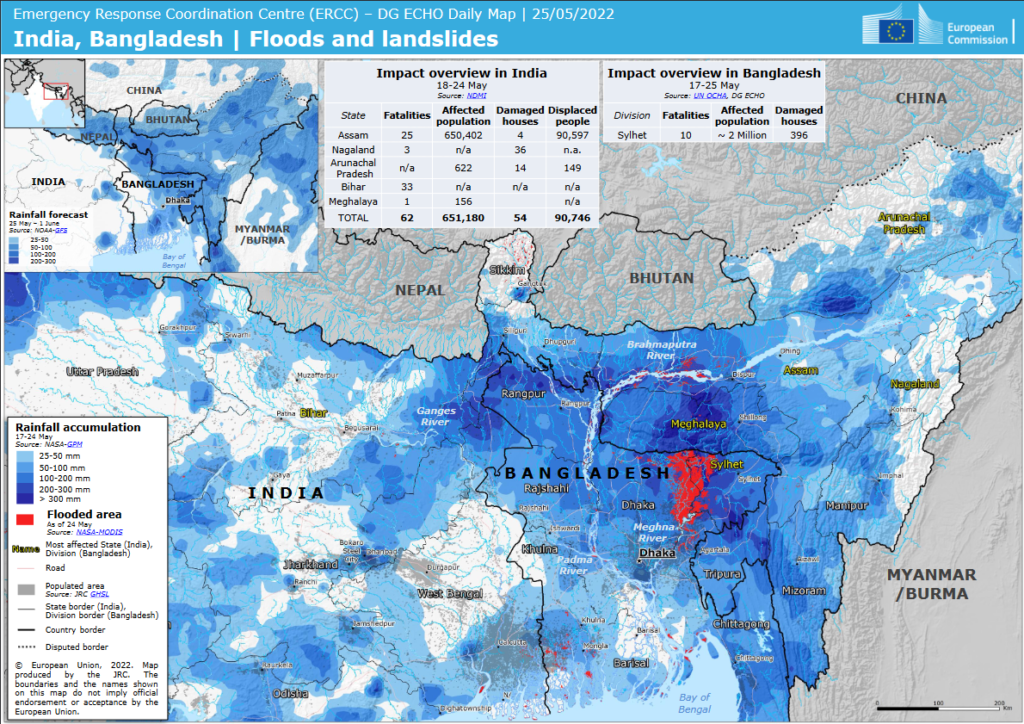 Renewable Energy as the Solution to the Energy Crisis
By 2050, Bangladesh plans to import 49 million tonnes of LNG. For comparison, in 2022, it imported 4.6 million tonnes.
Since the price of LNG on global markets is expected to remain high in the upcoming years, the government has two ways to avoid economic damage.
First, if it is so fixated on gas, it should prioritise investing in exploring local reserves. However, this scenario won't be an immediate solution, as these projects can take years. Furthermore, it won't help bring emissions down.
The more efficient pathway is pursuing renewables. According to Ember, if Bangladesh had prioritised solar power between 2022 and 2024, it could have reduced LNG imports by 25%, saving USD 2.7 billion in the process. Other Asian countries that have gone down that road are already profiting. In the first half of 2022, China, India, Japan, South Korea, the Philippines, Vietnam and Thailand have saved around USD 34 billion, or around 9% of their total fossil fuel expenditures, thanks to solar power.
Bangladesh can potentially add up to 240 GW in solar power capacity. Just 2 GW of installations can help the country save USD 1.1 billion per year from fossil import costs. According to the IEEFA, Bangladesh can immediately implement around 12.5 GW through rooftop panels.
Such a move would guarantee a way lower LCOE than the average electricity generation cost of USD 0.084/kWh for FY2021-22, which is expected to jump even higher during the next fiscal year. On top of that, it would lower the subsidy burden.
Bangladesh's direction couldn't be any clearer. Yet, whether the country will choose a future of blackouts and high power costs or one of cheaper, cleaner and more secure power remains to be seen.
by Viktor Tachev
Viktor has years of experience in financial markets and energy finance, working as a marketing consultant and content creator for leading institutions, NGOs, and tech startups. He is a regular contributor to knowledge hubs and magazines, tackling the latest trends in sustainability and green energy.
Read more