Japan's Hydrogen Strategy – A Detour to Carbon Neutrality
A country as developed as Japan should be leading the global clean energy transition. Yet, the progress within its domestic energy market leaves a lot to be desired. What the country needs is to focus on measures aligned to the vision for a more sustainable Japan. And prioritizing renewables instead of hydrogen might be a good starting point.
11 January 2022 – by Viktor Tachev
Across the world, countries are pushing their renewable energy and carbon dioxide emissions targets more and more every day. Japan, however, is betting on another resource to become the backbone of its net-zero transition – hydrogen. While this may be ambitious compared to renewable energy, Japan's hydrogen strategy will be long, challenging and costly. Not ideal in a world racing against the clock.
The Sluggish Progress of Japan
Japan is the world's third-biggest economy and among the most innovative ones. Yet, in BloombergNEF's Global Climatescope, Japan ranks at 50 in terms of its power market fundamentals, opportunities and experience for a clean energy transition. Across the Asia-Pacific region, it comes in at ninth place.
As of 2020, electricity generation by renewable energy in Japan is lacking compared to regions like Europe. According to the Institute for Sustainable Energy Policies, an energy and climate research organisation, Japan only sees 20% of its electricity sourced from clean energy. Europe in comparison has already reached 38%. Japan does not envisage itself reaching Europe's figures until far in the future.
Fossil Fuels Still Play a Dominant Role – More Greenhouse Gas Emissions
A big part of this is that fossil fuels are still vital in Japan. In 2019, they accounted for 88% of Japan's total primary energy supply – the sixth-largest share globally. What's more, the country relies on energy imports – with over 96% of energy imported – to meet its needs. As a result, Japan is one of the most carbon-intensive nations globally.
One of the main problems is that Japan stubbornly expands its coal and liquefied natural gas (LNG) fleets. Phasing out fossil fuels doesn't seem to be on the top of the agenda. At COP26, Japan failed to sign the global pledge to end coal use, which was subject to the ire of international environmental groups and activists. Moreover, it continues to back oil and gas after the COP26 pressure and climate talks.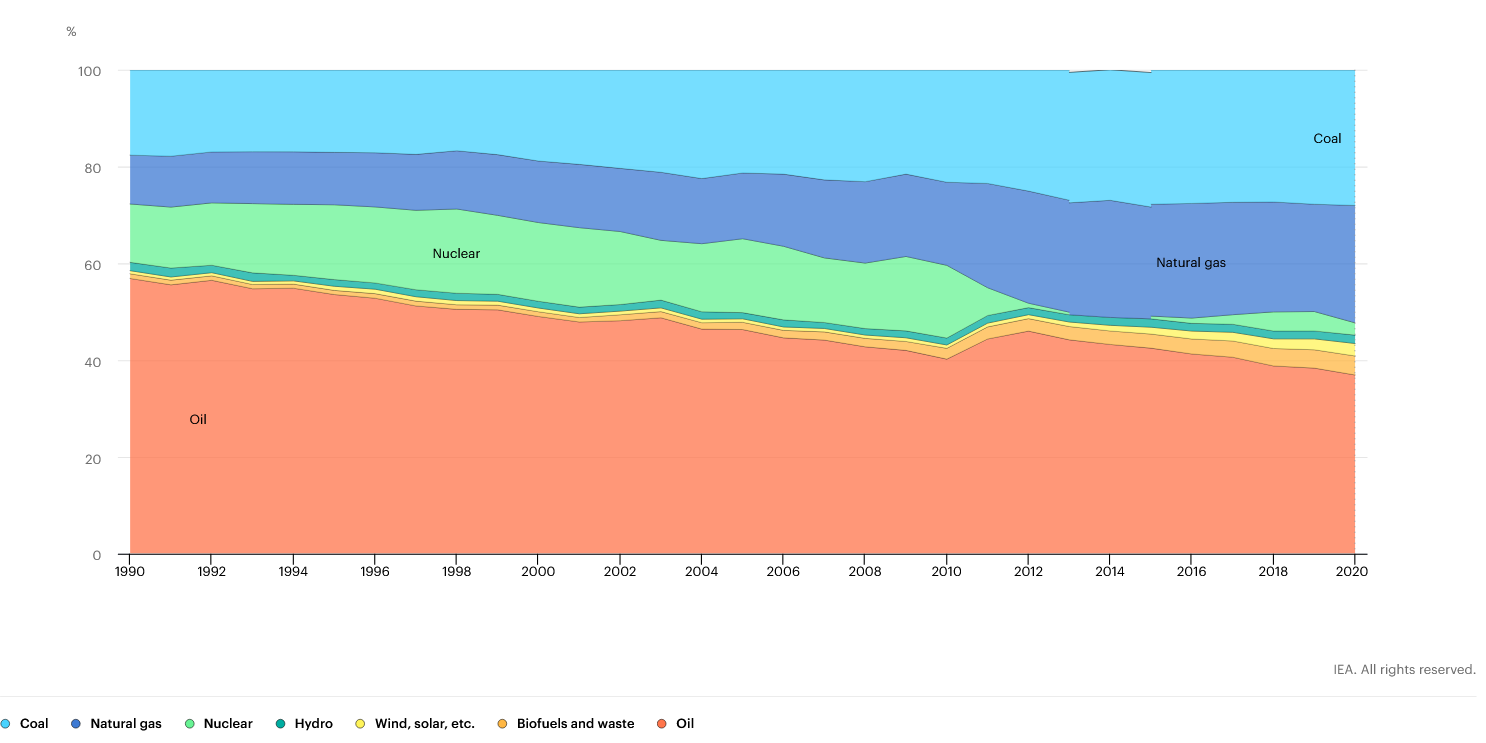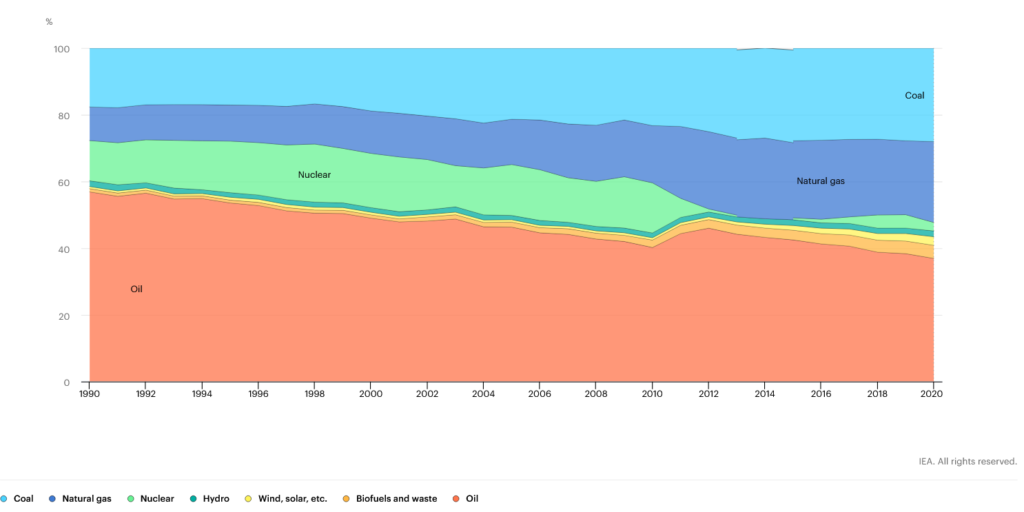 Hydrogen Strategy of Japan to Escape from Fossil Fuels
Instead of replacing fossil fuel with renewables, Japan looks at hydrogen technology for its climate-friendly ambitions. In fact, Japan aims to become the first hydrogen economy globally and has already been moving in this direction for years. It has a massive hydrogen supply infrastructure with an increased number of hydrogen projects. Kawasaki Heavy Industries of Japan launched the world's first liquefied hydrogen.
Japan's Basic Hydrogen Strategy
In 2017, Japanese government issued the Basic Hydrogen Strategy and became the first to adopt a national hydrogen framework. Through a series of legislations and plans, it plans to expand its hydrogen economy and hydrogen production by 3 million tonnes by 2030 and 20 million tonnes by 2050.
On the surface, this may seem admirable. However, as reported by the Washington Post, some experts believe that the emphasis on hydrogen and other untested technology distracts Japan from investing in clean and proven renewable energy. It will be hard to implement the green growth strategy in this scenario.
Increased Focus on Blue Hydrogen Instead of Green Hydrogen
While hydrogen will have a role to play in the net-zero transition – provided it is green hydrogen produced from renewable energy – Japan's hydrogen will primarily be produced as blue hydrogen. The problem with blue hydrogen is that it is a by-product of natural gas production and subsequently intimately linked with fossil fuels. Japan needs more green hydrogen projects.
Is green hydrogen more expensive than blue hydrogen?
The answer is yes. Today, blue hydrogen is cheaper to produce than green hydrogen.
However, for Japan and its need for a rapid net-zero transition, blue hydrogen won't do much to significantly cut its carbon emissions or resolve its dependence on imported energy.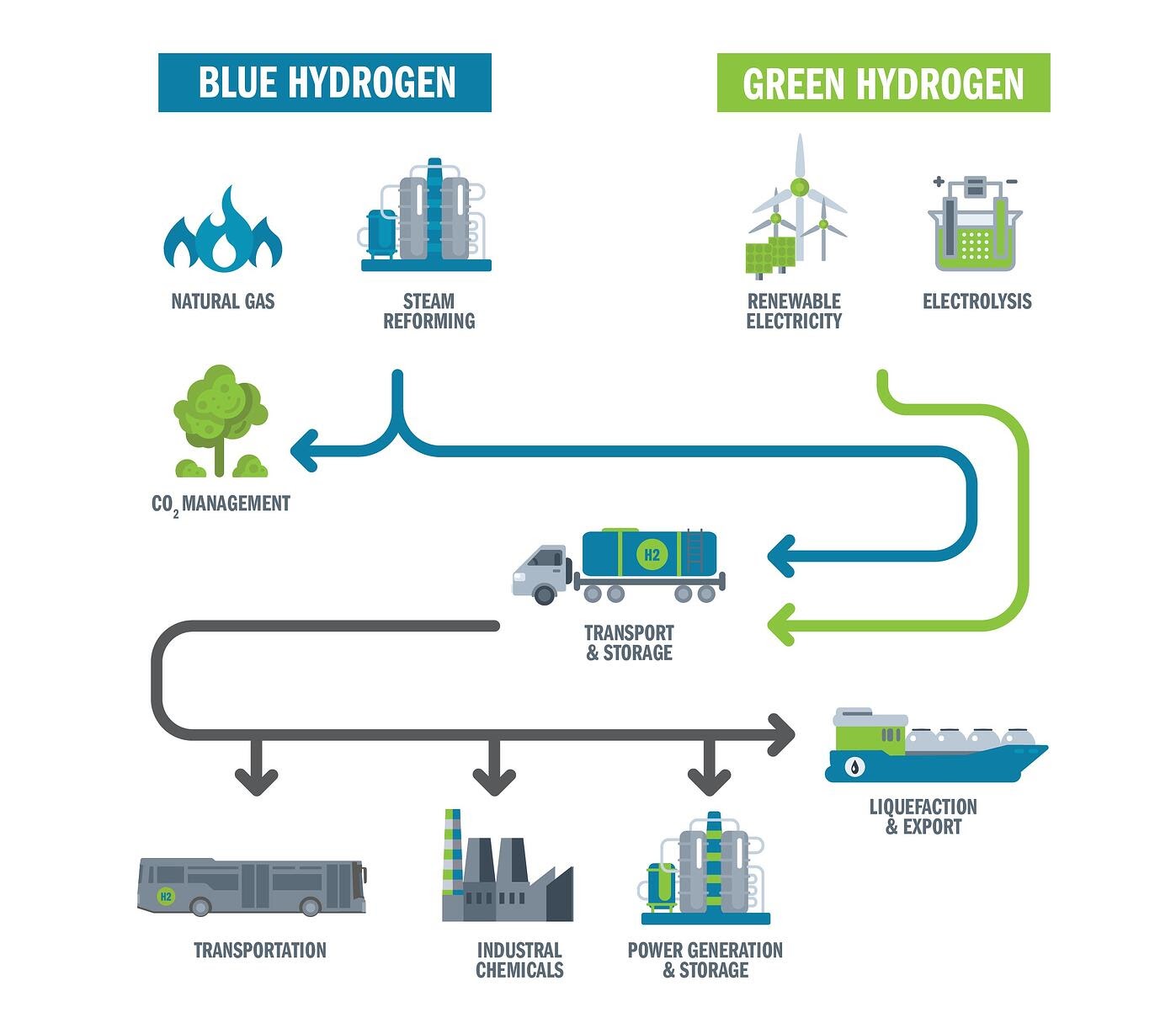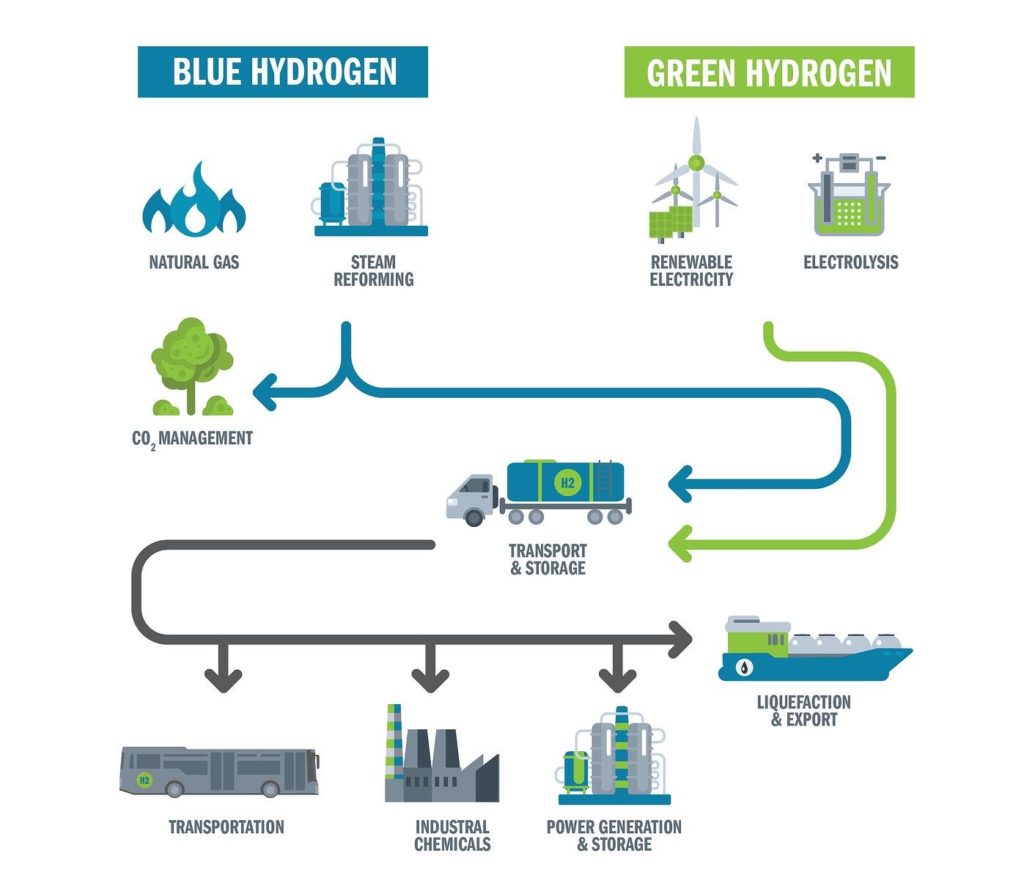 Yet, Japan seems unaware of the obvious drawbacks. In 2021, in collaboration with Australia, Japan launched a joint project to turn brown coal into hydrogen, otherwise known as grey hydrogen – the dirtiest type. Following the hydrogen's production in Australia, it would be shipped to Japan without carbon capture. Both countries hinted at capturing carbon emissions produced on-site but were light on details in the future.
Projects like these also come with the risks of strengthening Japan's bond with coal for years to come and committing to technologies that lack economic reasoning, like carbon capture technology associated with coal projects. Most importantly, however, it further distances the country from renewable energy. A detour with this kind of hydrogen strategy by Japan is not the right move.
Blue Hydrogen Won't Slow Down the Climate Clock
To date, Japan has pledged billions of dollars in support for countries across Asia and supports the development of clean energy infrastructure. Yet, somewhat perplexingly, it continues to delay its shift away from fossil fuels.
Recently, Noboru Takemoto, an industry ministry deputy director, told Reuters that Japan didn't support the global coal phase-out efforts because "the country is surrounded by sea" and lacked "a single perfect energy source". However, analysis has shown that Japan has enormous potential for a diversified renewable energy mix. The International Renewable Energy Agency (IRENA) found that it had the third-highest potential for geothermal energy globally. Japan's geography also makes it ideal for offshore wind.
Reasons as such are why some commentators think the "pro-coal corporate Japan" leads Japan's hesitation on renewable energies. Whatever Japan's motives are, it must begin to make a greater effort toward a net-zero economy. Its economic importance to the world and more climate-friendly policies would signal global nations.
Leaping from being the sixth-largest carbon emissions emitter to net-zero in less than 30 years requires immediate action. There is no time for bridging fuels; instead, it is time for Japan to embrace renewable energies' already proven opportunities.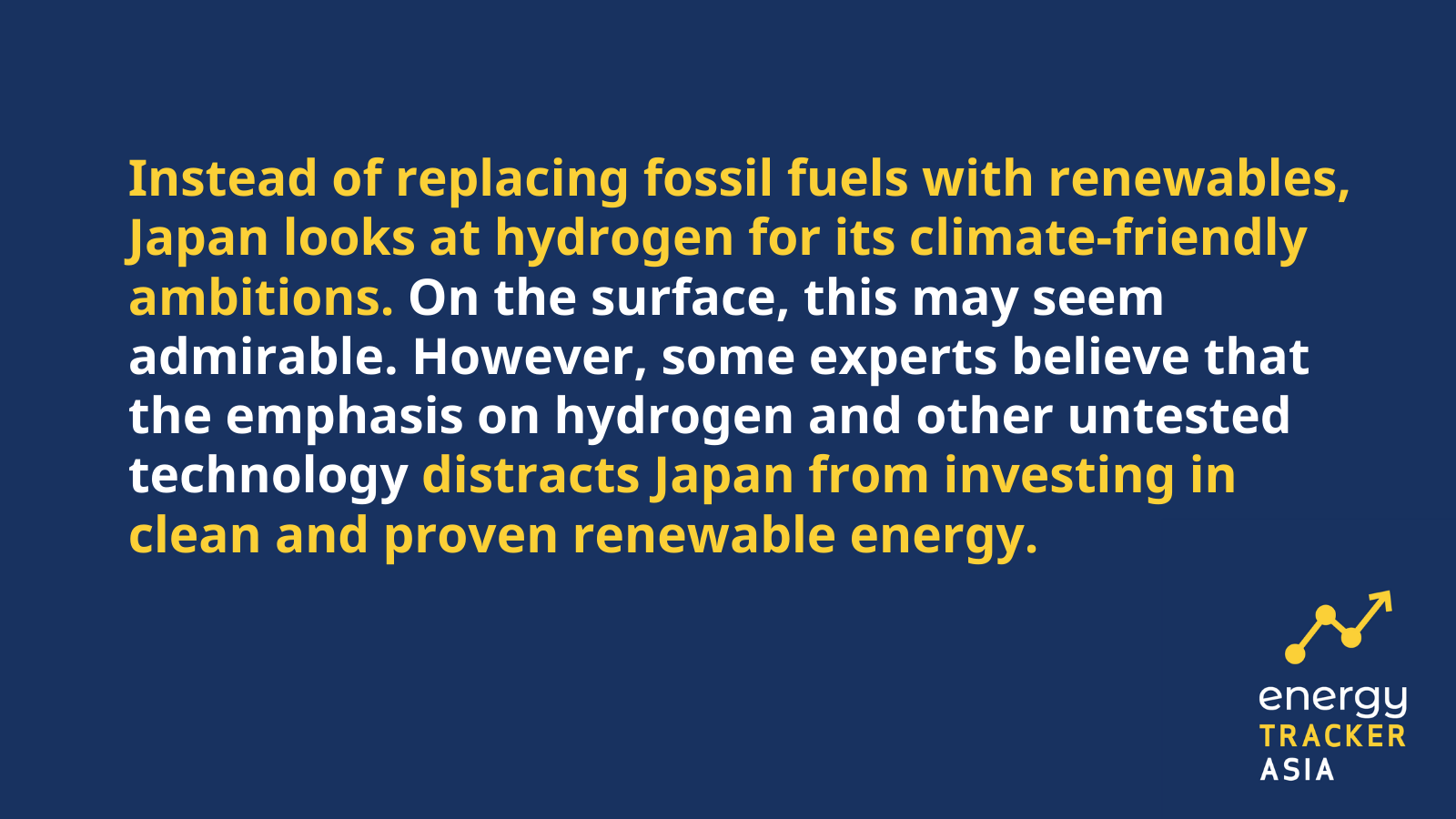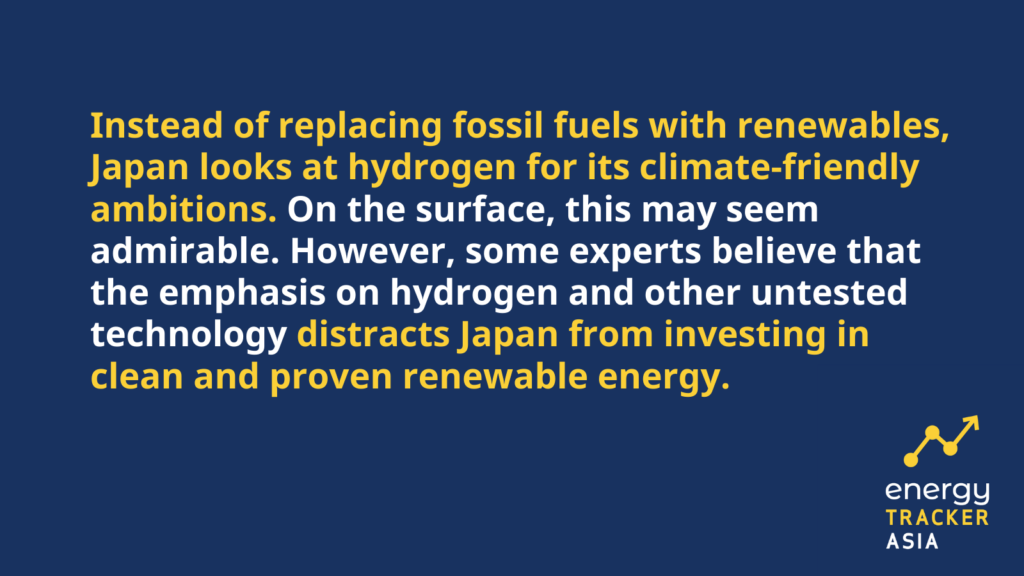 by Viktor Tachev
Viktor has years of experience in financial markets and energy finance, working as a marketing consultant and content creator for leading institutions, NGOs, and tech startups. He is a regular contributor to knowledge hubs and magazines, tackling the latest trends in sustainability and green energy.
Read more