Low Cost Of Capital Key Issue In Green Financing: Ajay Mathur, International Solar Alliance
International Solar Alliance Special Assembly Elects Dr Ajay Mathur As New Director General
23 June 2021 – by Ankush Kumar
Last updated on 22 July 2021
In an interview with ETA, Ajay Mathur, director-general of the International Solar Alliance (ISA) shares his views on accelerating the energy transition in Asia. He talks about lSA's future roadmap and points out the challenges to achieving net-zero emissions in the region.
Appointed at the first special session of the ISA assembly in 2021, Mathur has vast experience in leadership roles across key areas of the energy transition, financing, international cooperation, institutional development, and others. Prior to joining ISA, Mathur was the director-general of the Indian energy think tank- The Energy and Resources Institute (TERI). Mathur earlier headed the Indian Bureau of Energy Efficiency and was the Indian spokesperson at the Paris climate negotiations. He has also served as the interim director of the Green Climate Fund.
ETA : How important is carbon pricing for accelerating the energy transition in Asia?
AM : Carbon pricing provides the right direction towards energy transition. However, any transition occurs when consumers respond to a mix of price and regulatory signals. By itself, it is unlikely for carbon pricing to enable energy transition as it is not high enough.
ETA : How do you see the outlook of Asian economies post Covid-19 in terms of energy transition?
AM : Across Asia, the power mix shifted towards renewable energies. Strict lockdown measures led to depressed electricity demand, low operating costs and priority access to the grid through regulations. However, electricity demand and mix went back to previous trends with lockdown relaxation. Capacity addition decisions seem to be postponed in the post-Covid-19 Asia. The region has a greater emphasis on enabling cross-border electricity trade, e.g., the ASEAN grid, OSOWOG, Australia-Singapore link, etc.
ETA : According to you, what are the economic balances required to reach net-zero targets?
AM : The key issue in all economies is cost-effective storage so that cheap renewable energy can be stored and supplied at night. This could be attained through batteries, but also with pumped storage, and other innovative methods. To achieve net-zero targets, energy transition in the transportation and industrial sectors is necessary. This could only happen with the cost-effective green (Solar) hydrogen. To achieve this, it is crucial to bring down the cost of solar electrolyzer
ETA : How can green financing pave the road to net-zero? What are the major issues in Asia?
AM : The cost of capital is key to enable investments in renewables. Even though the total cost of renewable energy is cheaper than that of fossil fuels, capital investments are higher in renewables than in fossil-fuel-based applications. Therefore, the low cost of capital is a key issue in green financing. However, across Asia (except in Japan, Singapore, and China), sovereign bonds sell at 7-10% p.a. In other economies (largely OECD countries, including China) at 1-3% p.a. But the risk premium in Asian countries is 4-7% p.a. Consequently, buying down this risk premium is essential for green financing. It can pave the road to net-zero.
ETA : What are the opportunities and challenges pre-and-post COP26 that need to be addressed?
AM : The two major opportunities lie in enabling outreach on key benefits of renewable energy. This can result in greater access to electricity for more people; cheaper and/or more reliable electricity; the lower amount of fossil fuel energy imports; cleaner air, etc. It will also create a financial package that reduces the perceived risk to investments in renewable energy. All this can help in paving the road to net-zero emissions. The challenges continue to be the small scale of demand for green finance. And the management of grids with higher renewable energy for small developing countries.
ETA : How ISA can make energy transition more meaningful for Asian economies? What is the institution's roadmap in the next few years?
AM : ISA's roadmap, based on its own experience and analyses, is built around three interventions that successfully enable the energy transition. Firstly, we are upgrading our compendia of information to produce annual updates of progress in solar technology, investments, and markets. Secondly, we are strengthening capacity, especially in developing countries, to mainstream solar investments and assets. Here we see that policy-making, banking and finance, and the regulatory sectors need reorientation. ISA is providing capacity-building support across the developing world and is now upgrading it through regional Solar Technology Applications & Resource (STAR) centers. Over the next four years, we expect to operationalize at least eight STAR centers, serving over 40 countries. And the third intervention is to facilitate the establishment of solar assets (solar parks, solar pumps, etc) in key countries. Focus will be the Least Developed Countries (LDC's) and Small Island Developing Countries (SID's) so that they become the agents of change for large-scale replication. ISA is providing a seed grant to all LDCs and SIDs to enable these assets to come online. We expect that these assets would enable change in about 40 countries over the next four years.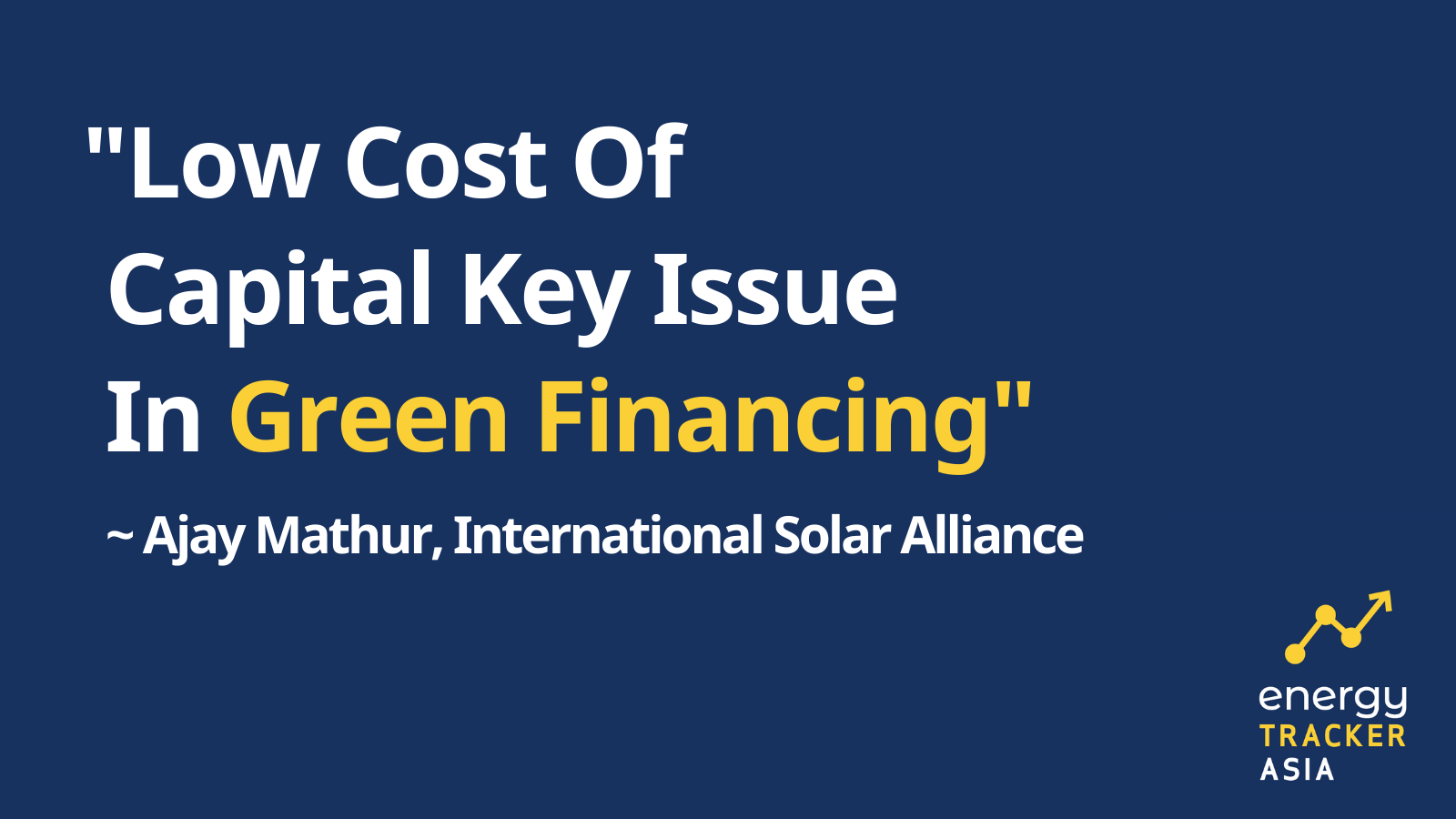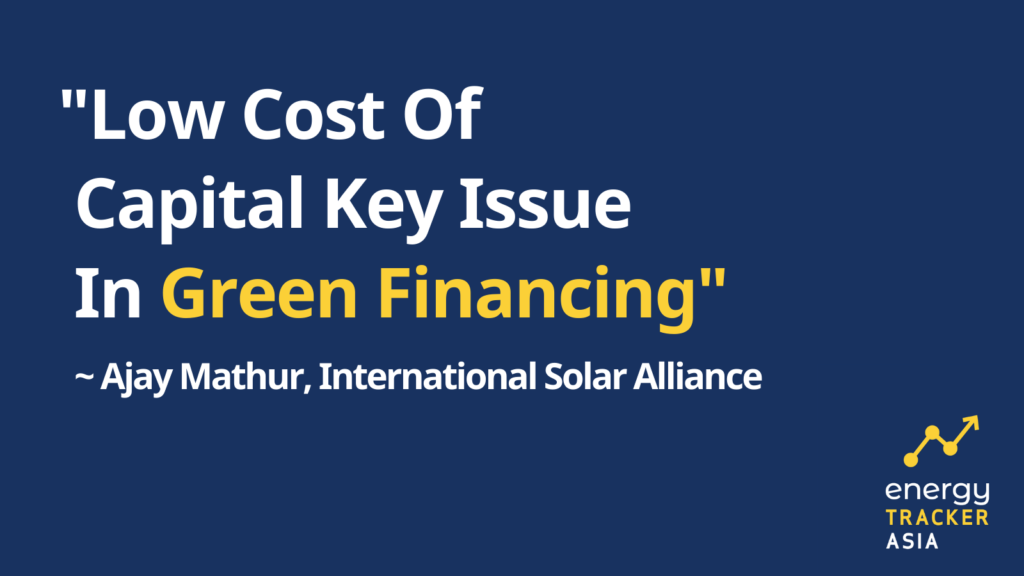 by Ankush Kumar
Ankush Kumar is a Berlin-based freelance journalist who writes on energy transition, human rights, and enterprise technologies. He was formerly associated with India's largest media conglomerate The Times Group, covering power utilities, coal, and renewable energy. Kumar was part of the Clean Energy Wire media study tour in 2018 to cover Germany's coal phase-out.

As a journalist, Kumar was also involved in a cross-border story on lead-acid poisoning caused by battery recycling. The story won the prestigious "Ernst-Schneider-Preis" of the German Chamber of Commerce and Trade as well as the "Deutscher Journalistenpreis – djp" of The Early Editors Club in 2019. On April 22nd, 2021, at the Second Annual Fetisov Journalism Awards his co-authored story won the 2nd prize in the category of "Contribution to Civil Rights." Over the years he has written articles for The Caravan, Financial Express, The Economic Times, Der Spiegel, Frankfurter Rundschau, and other reputed publications.
Read more