New Report Reveals Global Coal Power Capacity is Shrinking
The global coal power capacity is in a decline. While some Asian countries still plan for the construction of new coal capacity, most are starting to realise that fossil fuels are a dead end.
25 May 2022 – by Viktor Tachev
The 2022 edition of Global Energy Monitor's "Boom and Bust" report paints a positive picture regarding the global state of coal power capacity. There is a notable decrease in the capacity under development, while the number of countries pursuing coal to generate electricity is shrinking. Although the report highlights bright global trends, more work needs to be done to align with the Paris Agreement's target. For electricity generation and to reduce carbon dioxide emissions, more importance should be given to renewable energy
Global Energy Monitor's 'Boom and Bust' Report about Coal Fired Power Capacity – the Highlights
Global Energy Monitor's eighth annual survey of the global coal power plant pipeline surfaces the following key points:
In 2021, the global power capacity under development declined by 13%,
Coal power fell from 525 GW to 457 GW, a record low,
34 countries are pursuing coal, down from 41 in 2020,
Global pre-construction coal power capacity is 280 GW, equal to the combined operating fleet capacity of the United States and Japan,
China accounts for 56% of the 45 GW of newly commissioned coal power capacity in the past year,
and China's 25.2 GW of newly commissioned capacity nearly equals global coal plant retirements (25.6 GW).
Outside China, the global coal fleet shrank for the fourth consecutive year. While the report paints a positive overall picture, the authors warn that the world needs steeper cuts to achieve climate goals. Today, there is a global operational fleet of over 2,400 coal power plants with a 2,100 GW total capacity in 79 countries. An additional 176 GW is under construction, with 280 GW in the pre-construction phase.
What the Findings Mean in Today's Context
The report highlights a clear trend: the development of new coal capacity is on its way down. Since the Paris Agreement in 2015, it has declined by 77%.
However, context is crucial, and the 13% drop in 2021 shouldn't be taken only at face value. The past months were a period of post-pandemic recovery when economies finally managed to get closer to their pre-pandemic capacity. The following surge, paired with the energy supply shocks, surfaced the risk of a global pivot back to coal. However, this wasn't the case, and the 2021 drop strengthened the clear momentum against the fuel.
Furthermore, Global Energy Monitor's findings confirm the conclusion of the IPCC Working Group III report that there is no room for coal use in the power sector, even with abatement technologies. The IPCC also states that no carbon budget is left to accommodate new coal power plants.. It concludes that coal use needs to fall by 75% by 2030 from 2019 levels to succeed in limiting global temperature rise below 1.5°C.
Asian Countries – a Contributor to Coal's Growth
The report singles out China as the elephant in the room. The growth comes from the increased domestic development of new coal-fired power plants following the country's bid to cut reliance on coal imports.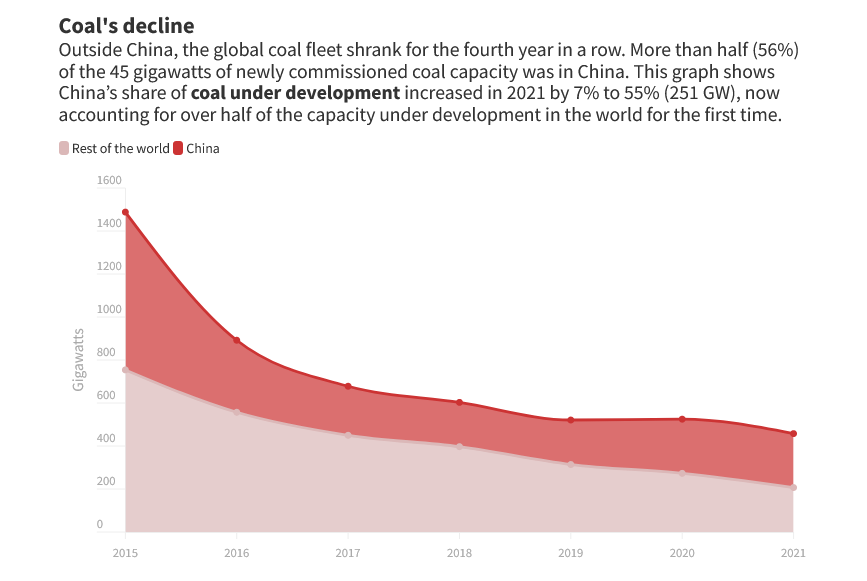 Southeast Asian nations also grew their coal power generation fleets. Indonesia, Vietnam and Cambodia were responsible for 11% of the new coal power capacity built in 2021.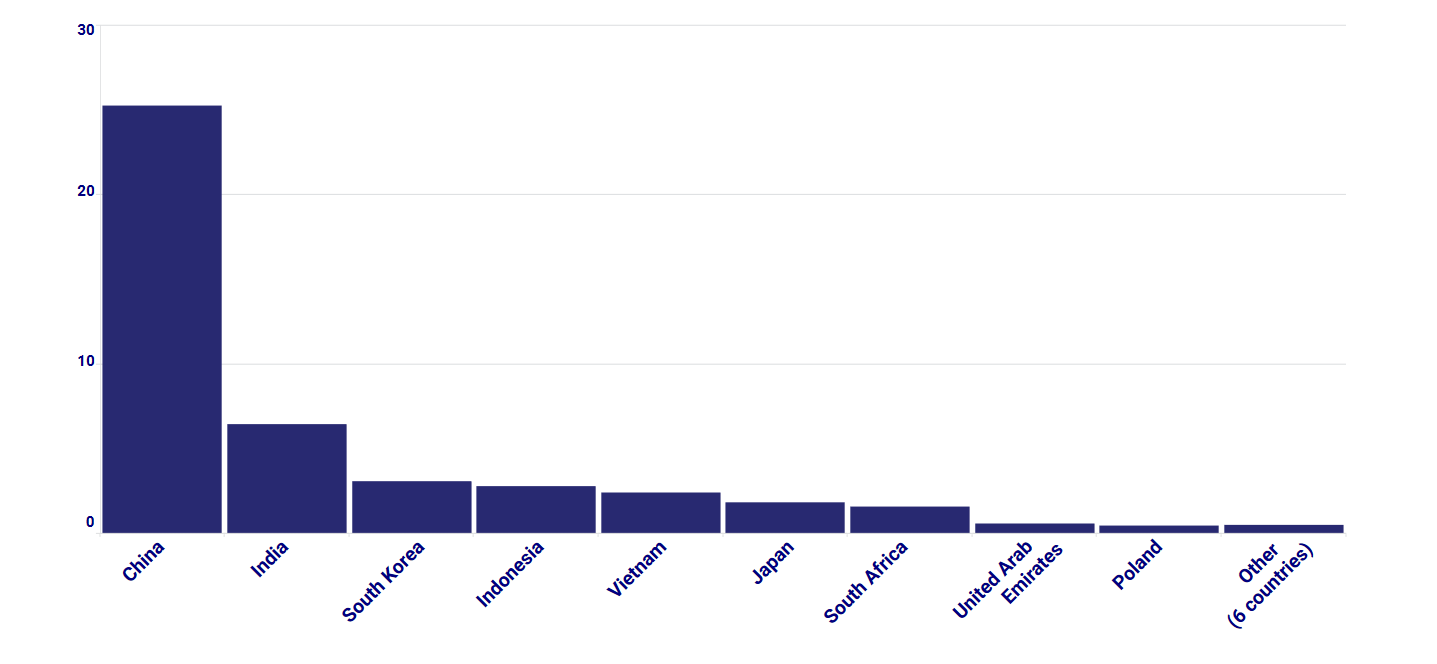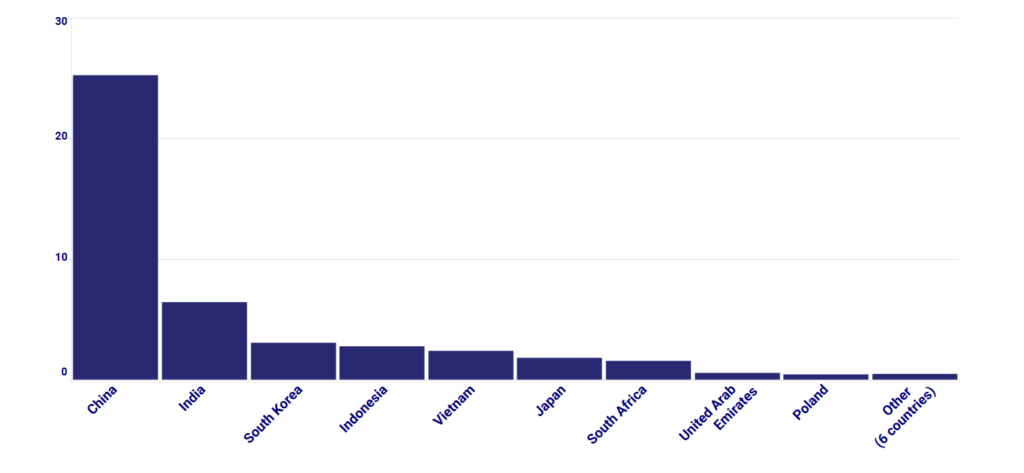 Vietnam, Bangladesh and Indonesia topped the charts for the biggest pre-construction coal pipeline as of 2021. South and Southeast Asia now account for 65% of the proposals outside China.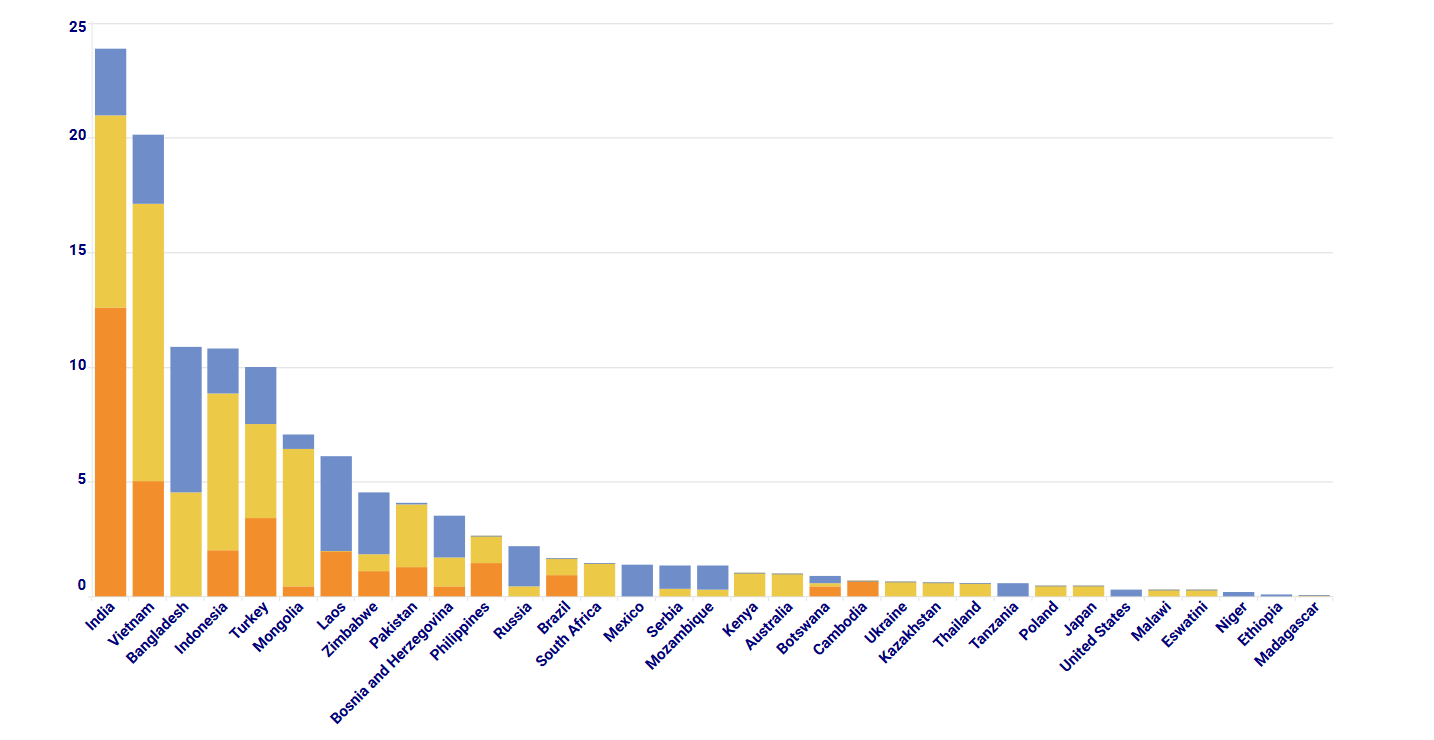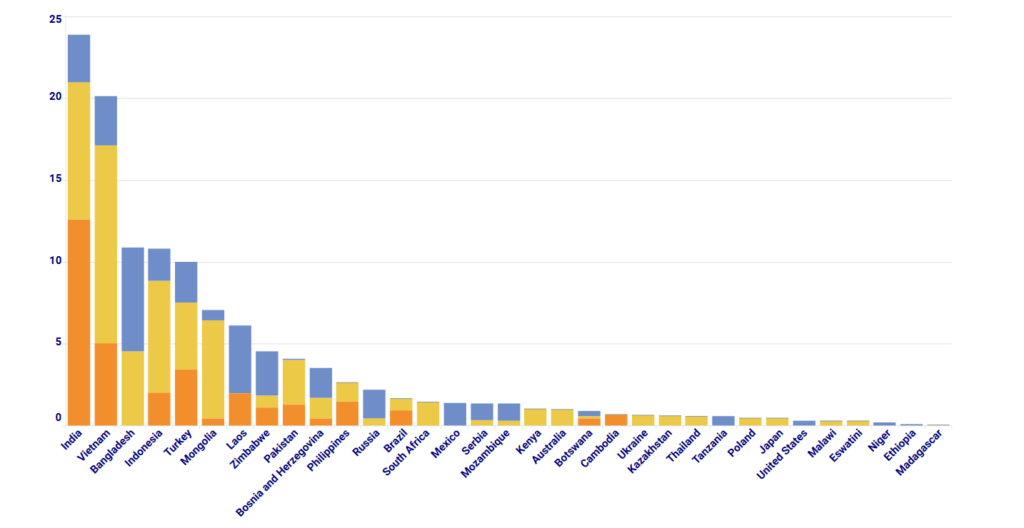 Temporary Growth
Many Southeast Asian countries already have second thoughts regarding their expansion plans for coal-fired power generation.
"Many emerging economies have cut back their plans for new coal-fired capacity, with the largest reductions happening in India, Vietnam, Bangladesh and Egypt," says Lauri Myllyvirta, the lead analyst for the Centre for Research on Energy and Clean Air.
South and Southeast Asia saw a continued decline in pre-construction and construction coal capacity. In 2021, it marked a 17% decrease.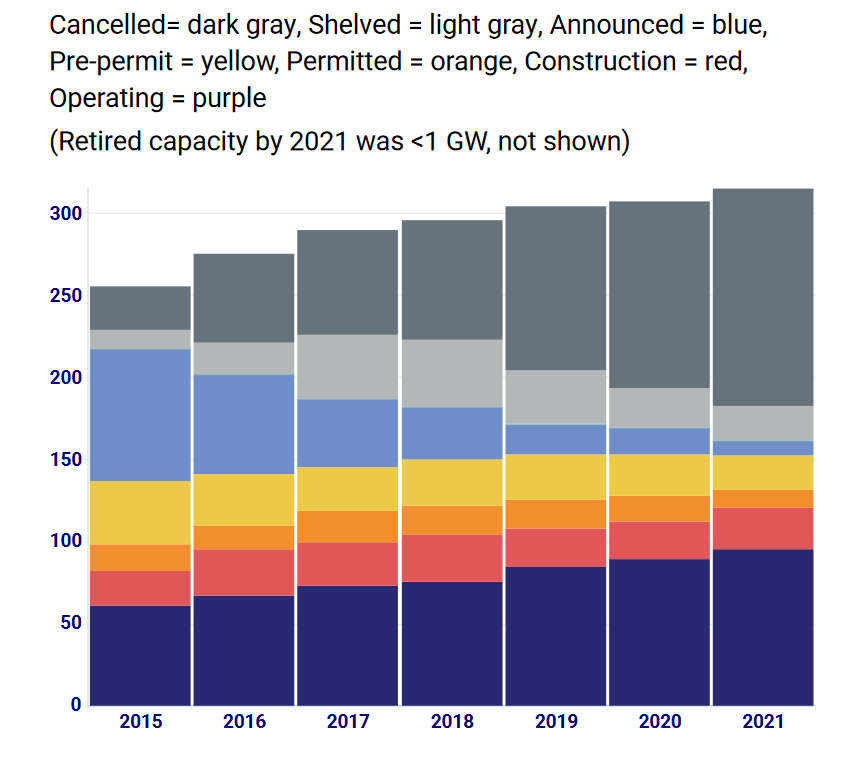 State-level commitments and economic headwinds in India now put coal expansion plans at risk. Political signals to phase out coal in Pakistan and Bangladesh indicate that new project cancellations might be around the corner. Vietnam and Indonesia are also actively considering the risks of coal power capacity expansion. Meanwhile, the Philippines, in 2020, and Malaysia and Cambodia, in 2021, announced an end to new coal.
The pledge by China, South Korea and Japan to stop funding new coal-fired plants abroad (although Japan isn't exactly living up to its promise) also plays a part. According to reports, the cancellation of the coal plants dependent on Chinese support would remove two-thirds of those planned for construction in Asia (China and India aside). China's announcement could potentially cancel nearly all planned coal projects for countries like Bangladesh.
A Future without Coal
Like any fossil fuel, coal is a dead end.
"Those countries still considering new coal-fired power stations in 2022 are openly accepting high energy costs for consumers, the imminent threat of costly stranded assets, and the energy insecurity that comes with relying on fossil fuels to power an economy," says Leo Roberts, Research Manager at E3G's Coal Transition team.
Global Energy Monitor describes current progress as "one step forward, one step back." The world needs more decisive actions in the coal phaseout, as the end of the decade isn't as far as it seems. The timeline for having a fighting chance for a livable climate is shrinking. The world holds its fate in its own hands.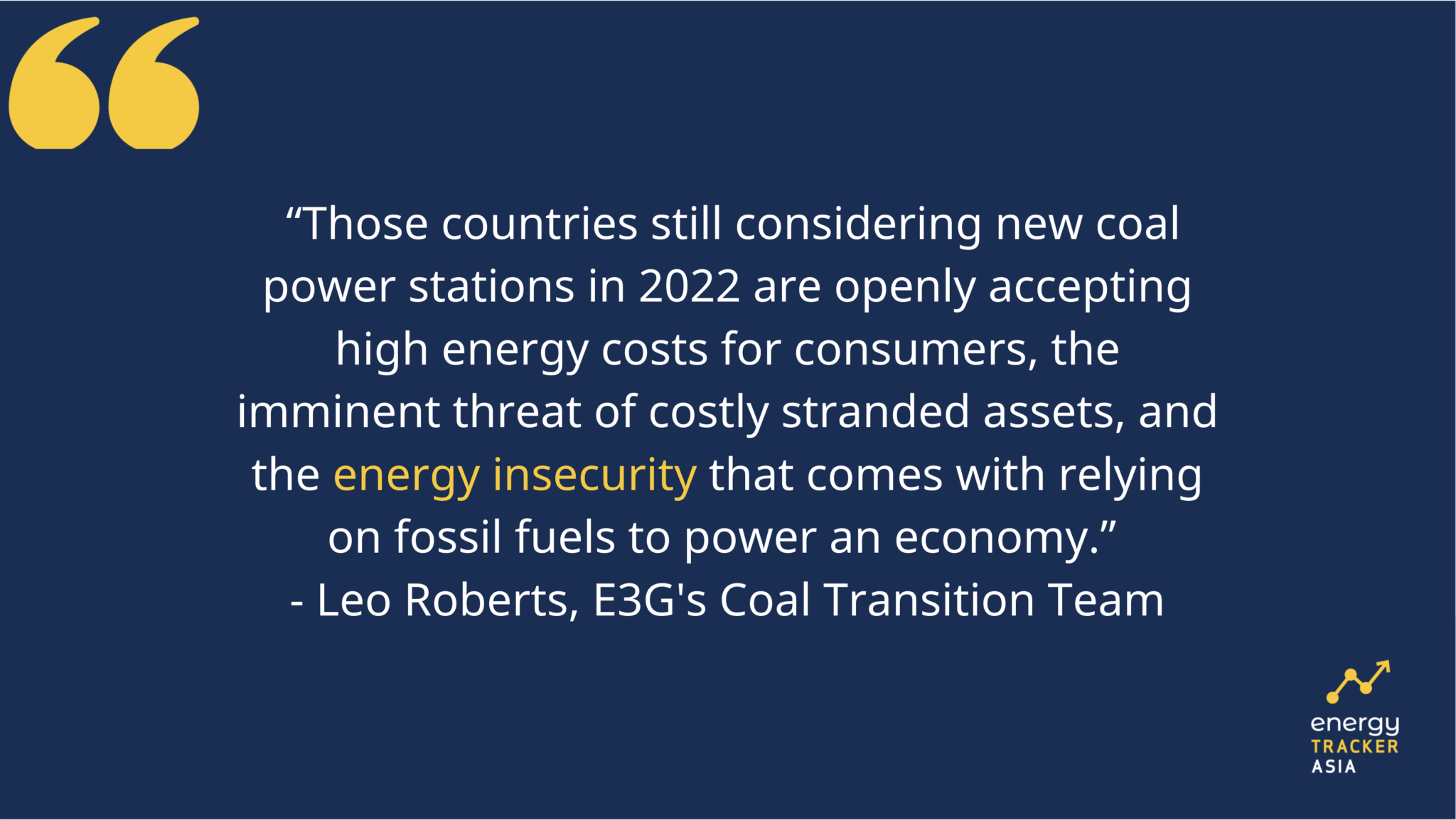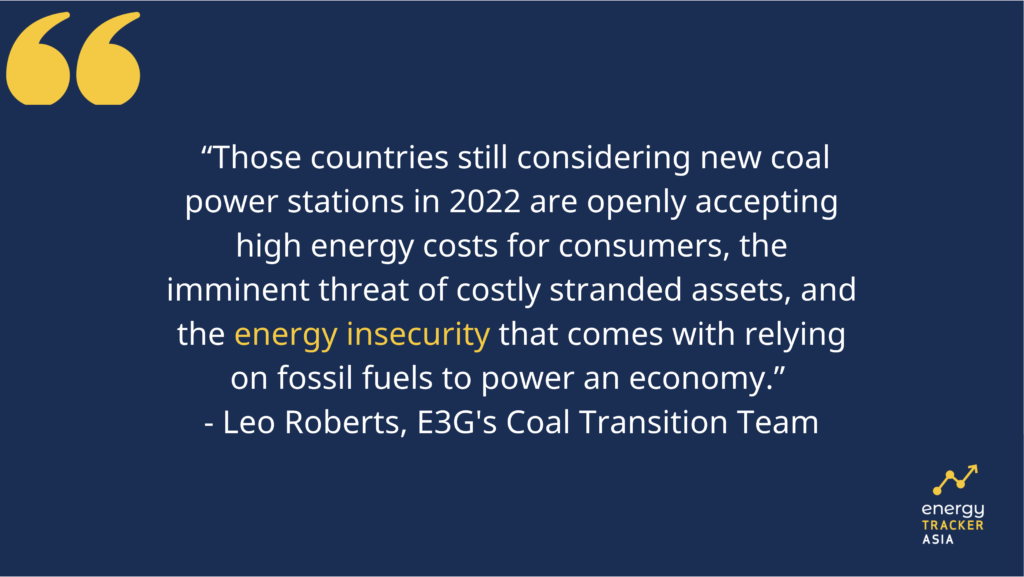 by Viktor Tachev
Viktor has years of experience in financial markets and energy finance, working as a marketing consultant and content creator for leading institutions, NGOs, and tech startups. He is a regular contributor to knowledge hubs and magazines, tackling the latest trends in sustainability and green energy.
Read more