Oil and Gas in India: What is the Way Forward?
Oil and gas play a major part of India's energy mix. Unfortunately, India remains focused on the sector, and is making substantial investment towards natural gas in the coming decades. This move remains at odds with global emissions targets and puts India at risk of missing the economic benefits of renewable energy development.
22 November 2021 – by Eric Koons
The Paris Agreement on climate change is well behind us, and it is also a wrap on COP26. With this, countries across the globe are focused more on reducing their reliance on fossil fuels and increasing renewable energy's use.
However, India is one of Asia's largest fossil fuel users, next only to China, and contrary to trends is due to increase its coal, oil and gas use post-2021. Today, analysts expect India's gas demand to rise to 70% by 2030, up from the previous estimate of 50%.
Worryingly, these trends are also similar in some neighbouring countries like Pakistan and Bangladesh.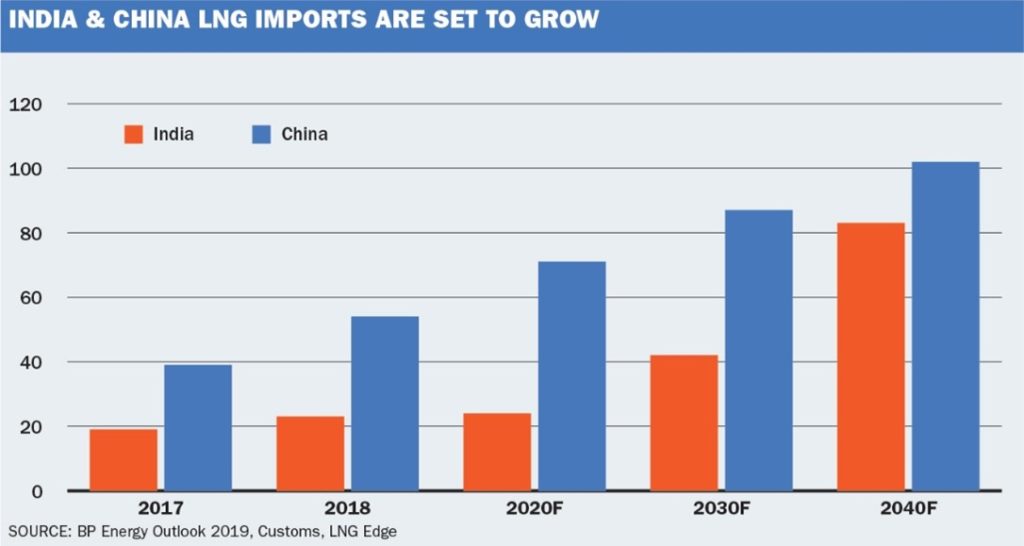 Government Support for Growing Natural Gas Production and Reducing Crude Oil Production
For the Indian government, though, this expansion of gas sector is part of its energy policy. Prime Minister Narendra Modi has already set a target for India to see an increase in gas to contribute to 15% of its total energy mix – a rise of 8.7%. It will show positive growth in the gas sector and a developing gas infrastructure in the future.
The policy is part of India's carbon reduction plan to decrease the nation's reliance on foreign oil and coal. For instance, India already imports over 85% of its oil, and replacing 30% with gas would save India USD 10 billion, with oil at the current cost of USD 74 per barrel.
Decreasing Crude Oil and Gas Production in India
In recent years, India's crude oil production and natural gas production have also decreased because crude oil production mostly comes from aging wells. But India's crude oil consumption and India's oil demand are expected to increase. Imports of liquefied natural gas (LNG) are also increasing, which shows the rising demand for liquefied natural gas. Is India going towards a gas-based economy?
Climate Change Risk for Oil and Gas in India
The increase in fossil fuel sources do play a significant role in India's development and GDP goals; it is alarming from a climate change perspective.
Despite the rise in consumption of its resources, the oil and gas industry stands to lose the most in India from climate change's impacts. Extreme weather events, like floods and cyclones, could impact scores of fossil fuel infrastructure across India.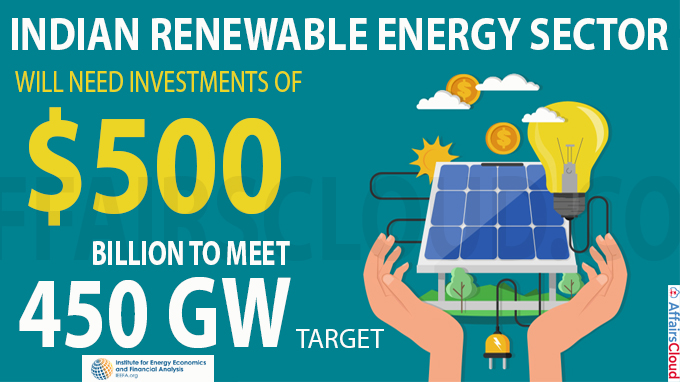 The Oil and Gas Sector Can Help Meet Emissions Targets
However, the oil and gas sector can also support and play a crucial role in transitioning India to clean energy. Analysts are now pointing to several key steps the oil and gas industry could take to push the transition forward and still profit.
Fuel retailers can offer multi-fuel options along with standard choices like petrol and diesel and electric charging.
Energy retailers can use existing networks and infrastructure to deploy new technology quickly.
Public and private retailers can become early adopters of trends. The "integrated highway amenities" example, where electric charging stations become hospitality-focused enterprises, is one of those trends.
Improve large scale transmission infrastructure to increase electrification and sales.
Increase material efficiency, product longevity, and re-use to reduce overall costs.
Invest in large scale carbon capture and storage that allows carbon offset sales to remaining fossil fuel companies.
And with scale comes impact. With actions like these, if only 50 of India's top companies followed their climate commitments, carbon emissions would fall by almost 2% by 2030.
India's Renewable Energy Targets
Despite India's pursuit for a greater share of fossil fuels in its energy mix, renewables have massive potential on the sub-continent. At a national scale, India is looking to increase renewable energy by 360 GW by 2030.
With Prime Minister Modi now pledging a net-zero goal at COP 26, India needs to advance its renewable capacity rapidly. According to the Council on Energy, Environment and Water, an Indian non-profit policy organisation, India would need to generate at least 83% of its electricity from renewables to reach net-zero by 2050.
Countries across Asia are pledging net-zero, and it seems that India is the latest major nation to jump on board. There are, however, other huge benefits if India scales up renewables.
The Economic Benefits of Renewables in India
One of the most significant opportunities for India relating to renewables is the high number of jobs connected to the industry. From materials to assembly to supply chains, India stands to benefit from a renewables boom hugely.
For example, solar PV plants, both commercial and domestic, create more jobs per unit of energy produced than any other energy source, including oil and natural gas. Likewise, cleaning and non-electrical maintenance present a much-needed solution to unemployment in India's burgeoning population and unskilled labour force.
Other opportunities lay abound in capturing the infrastructure projects required to build and distribute energy generated from renewable energy projects.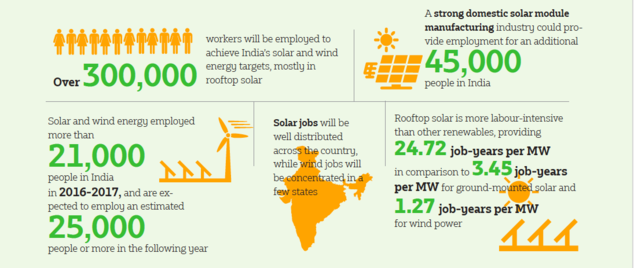 India's Road Forward in Clean Energy
India is at a crossroads. On the one hand, the country's fast-growing economy and population is hungry for energy and is currently powered by fossil fuels such as oil and natural gas. On the other, India is fully equipped with an educated workforce, strong work ethic and cheap labour. There is a whole industry ready and willing to create a clean energy revolution.
For India's energy sector and economy to thrive in a changing climate, it must phase out fossil fuels. Adjustments like tax and energy policy that encourages clean energy investments and local solar and wind turbine production are two areas ripe for the taking.
Even if Prime Minister Modi's government, or those in the future, believe that fossil fuels are integral to India's transition, policies must preemptively encourage a move away from fossil fuels.
India's move toward clean energy is of global significance. It is on course to become the most populous nation and one of the largest energy consumers; the world can't afford for India to wait. How India meets its energy needs may well steer the world's direction in meeting the Paris Agreement.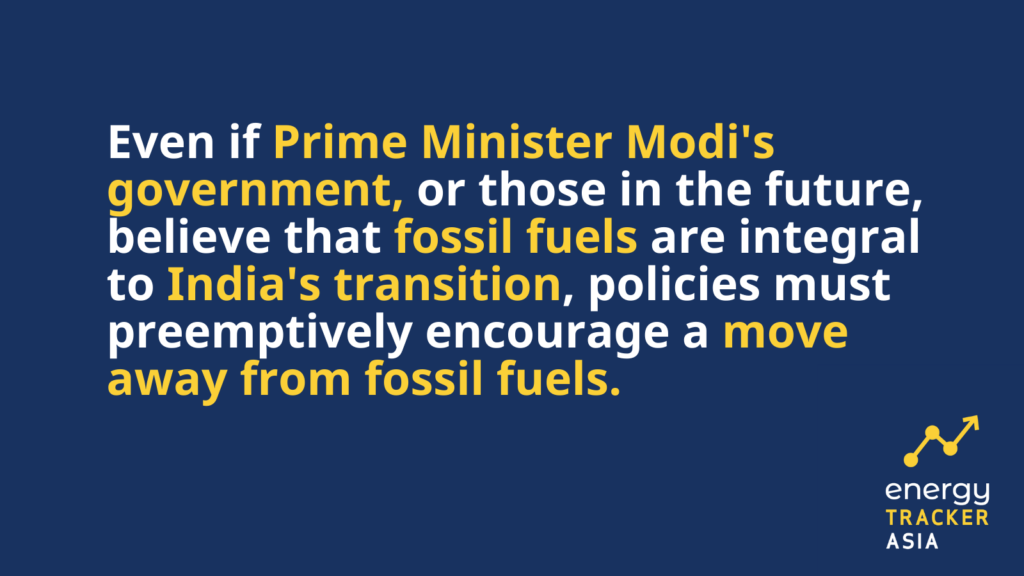 by Eric Koons
Eric is a passionate environmental advocate that believes renewable energy is a key piece in meeting the world's growing energy demands. He received an environmental science degree from the University of California and has worked to promote environmentally and socially sustainable practices since. Eric's expertise extends across the environmental field, yet he maintains a strong focus on renewable energy. His work has been featured by leading environmental organizations, such as World Resources Institute and Hitachi ABB Power Grids.
Read more