Energy Bites -Clean Energy Investments 31/08/2021
21 May 2021 – by Viktor Tachev
Last updated on 02 September 2021
Follow the latest round-up news on investments into alternative & renewable energy.
TotalEnergies breaks new ground with its offshore wind ambitions.
In partnership with Macquarie's Green Investment Group (GIG), the French giant has secured the rights to construct a 504 MW floating wind farm off the coast of Ulsan in South Korea. This will be the first phase in a three-phase floating wind project that could eventually reach 1.5 GW capacity. South Korea has a target of building a 6 GW of floating offshore wind complex off of the coast of Ulsan by 2030, which makes it the world's largest offshore wind project announced to date.
TotalEnergies is also considering purchasing a stake in Dogger Bank C, a 1.2 GW phase of the 3.6 GW Dogger Bank offshore wind project, sources report. SSE, a UK utility, and Equinor jointly developed the project and will each be selling a 10% stake in its third and final phase. Last year, the two made headlines by selling equity in the project to Eni for an eye watering USD 565 million. No final investment decision has been made, but it comes at a time when TotalEnergies is expanding its position in offshore wind.
It is also looking to monetise its existing assets. SSE and TotalEnergies will be hosting tenders for corporate power purchase agreements (CPPAs) for the Seagreen offshore wind farm in Scotland. The project boasts a capacity of 1,075 MW and is expected to become operational by 2023. Traditionally, CPPAs have been offered for 10 years or more, but this time they will be in five-year blocks. CPPAs are an effective mechanism to get corporations to buy renewable electricity directly from renewable energy projects.
Like all energy majors, however, questions remain about the company's renewable ambitions.
BP makes solid progress towards its 2030 renewables procurement target.
In its second quarter report, the British major announced that it had accrued a renewable energy project pipeline of 24.9 GW by the end of Q2, 21.2 GW of which was added this year alone. By 2030, BP targets 50 GW of renewable energy capacity. It will also begin construction on a 345 MW solar project in Louisiana later this year. The project will cost approximately USD 300 million and will supply McDonalds and eBay with power under previously-signed power purchase agreements.
Meanwhile, BP's plans to set up a joint venture with PetroChina to manage the Ramaila oil field in Iraq have been approved by the Iraqi government. The "spin-off" is seen as part of BP's plans to focus more on renewables.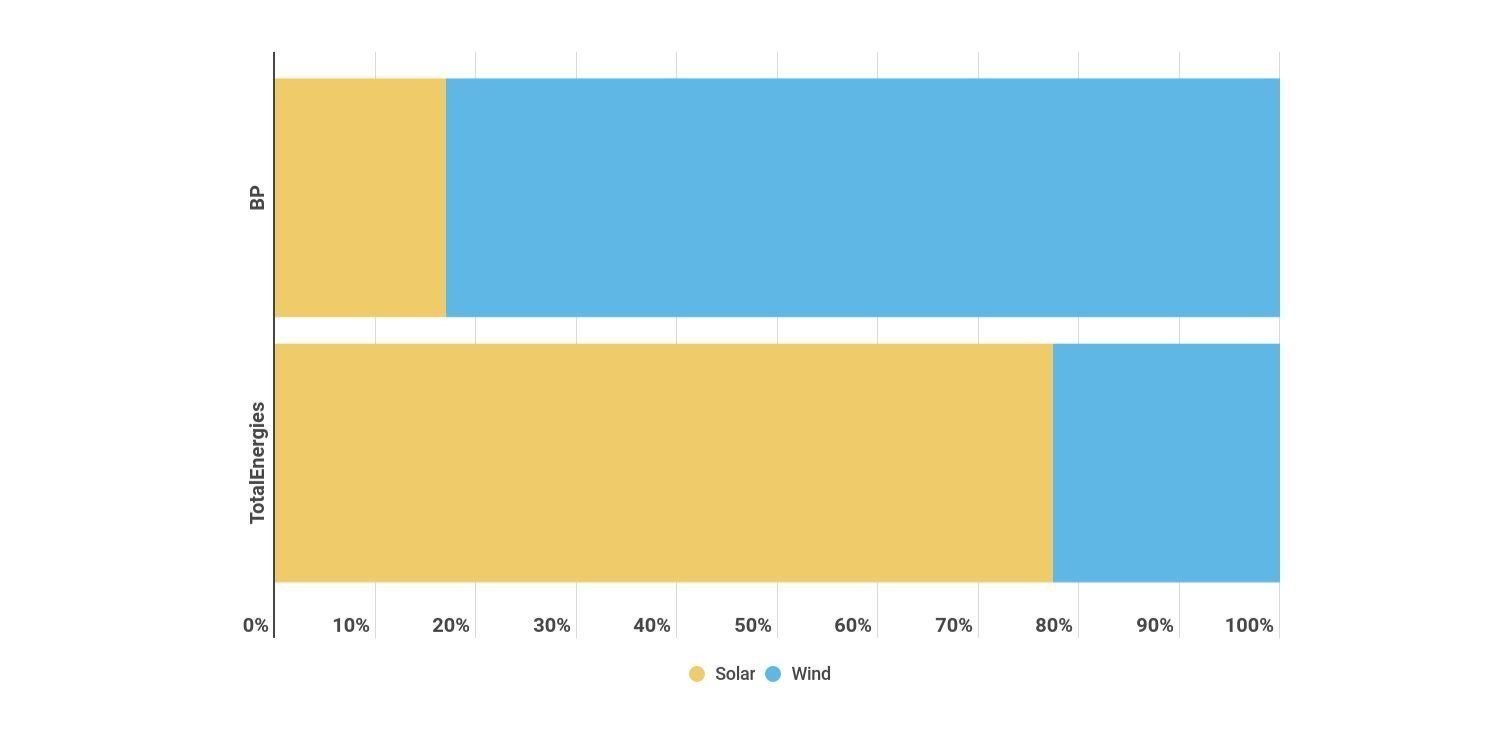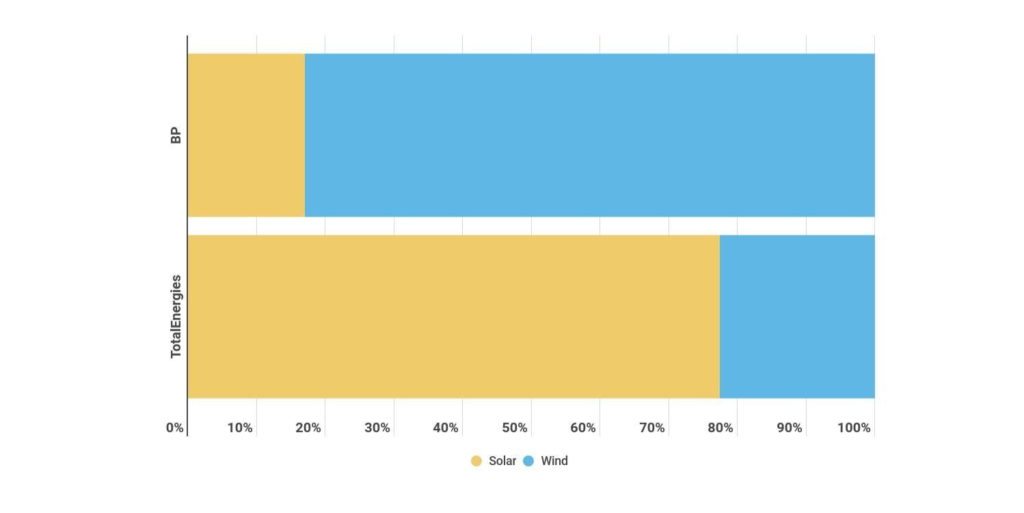 Equinor powers on with its South Korean offshore wind ambitions.
TotalEnergies is not the only one making moves in the region – Equinor has signed a Letter of Agreement with the Ulsan fisherman organisation for the development of the 800 MW Firefly floating wind project, some 70 km from the port of Ulsan. In doing so, the Norwegian oil major has cleared a significant hurdle in the development of the project. South Korea has been courting developers as it pursues its ambitious offshore wind target, but the impact of these projects on local fishing communities has been a contentious issue.
Eni follows Shell and BP down the road of electric vehicle charging infrastructure.
The Italian major has acquired Be Power, an EV charging station operator in Italy with a portfolio of over 5,000 stations. In March this year, Eni partnered up with Cassa Depositi e Prestiti Equity (CDP Equity) to invest in renewable energies in Italy. Other majors, notably Shell and BP, are aggressively expanding their EV charging networks in a bid to secure consumer-facing businesses as the transition to electromobility gathers pace.

Eni has also become the latest major to announce a bid for Norway's upcoming offshore wind tender. Vårgrønn, one of Eni's subsidiaries, is forming a consortium with Agder Energi, a leading hydroelectric producer, and the Green Investment Group to bid for the Sørlige Nordsjø II zone. The Norwegian government will auction off up to 3 GW of offshore wind capacity in the area. 


Energy Bites – Clean Energy Investments 24/06/2021
BP adds 11 GW of solar to its pipeline.
The British oil major will pay the developer, 7X Energy, USD 220 million for its 9 GW solar pipeline in the US. The projects are located in 12 US states, mostly in the Midwest and Texas. It expects the deal to close next month. Of the total, 2.2 GW are expected to reach a final investment decision by 2025, with the remainder following suit by the end of the decade.
BP has also announced a EUR 900 million investment in Portugal to develop five utility-scale solar projects with a cumulative capacity of 1.35 GW. The company will partner with INSUN, a local developer, to construct the projects. BP's solar pipeline in Iberia has now swelled to 3.5 GW. In addition, it will also be constructing 640 MW in Greece, with developer Kiefer TEK. It will initially invest EUR 160 million in the project and hopes to construct 200 MW within two years.
Adding to the wave of solar announcements, BP unveiled two new projects in Australia: the 90 MW West Wyalong solar project in NSW and the 176 MW Woolooga solar farm in Queensland. These two new projects were closed for EUR 209 million. In total, BP's pipeline has grown from 14 GW to 25 GW.
Finally, as part of a consortium with Statkraft and Aker Offshore Wind, BP will put forward a bid for an offshore wind farm in Norway. The cohort will be up against Equinor, which announced its intention to bid last month. There will be two prospective areas that could host up to 4.5 GW of offshore wind – Utsira Nord and Sørlige Nordsjø II. BP's consortium will be bidding for the latter.
Eni dabbles in sustainable finance.
The Italian oil major is the first to issue sustainability-linked bonds (SLBs) that are directly tied to cutting its carbon emissions, according to Bloomberg. The company has already sold EUR 1 billion in SLBs. This follows the company publishing the industry's first sustainability-linked financial framework in May.
Shell expands its battery business.
Shell has won a AUD 3.2 billion contract to build a 100 MW/200 MWh battery in the Riverina region of New South Wales, Australia. It will partner with Edify Energy to construct the Riverina Energy Storage System (RESS), which will use a lithium-ion battery. It is scheduled for commissioning in 2023. The battery project will be built adjacent to the 333 MW Darlington Point solar farm. This is not the first time Shell has invested in batteries. In 2019, it purchased Sonnen and this year it began running a pilot project that coupled a battery with electric vehicle charging stations in the Netherlands.
If you would like top energy and finance news in Asia delivered straight to your inbox please feel free to sign up for the Energy Tracker Asia Newsletter
Energy Bites – Clean Energy Investments 21/05/2021
BP wants to become a purveyor of power, as it bolsters its existing renewables pipeline.
The oil major has filed for permission to supply electricity to consumers in Illinois, Ohio, Texas, California and Pennsylvania with the Federal Energy Regulatory Commission (FERC). Entering the US power market is the latest step in BP's quest to reimagine itself as an energy company.

Concurrently, BP continues to diversify its renewables portfolio. It secured approval to expand its existing 200 MW Wellington Solar Farm in Australia to 600 MW, which will be its largest solar park in the world. Additionally, it purchased three utility-scale solar projects in Italy with capacity of 156 MW from Horizon Firm, which will be ready for construction in 2022. BP is also eyeing opportunities in Scotland's emerging offshore wind market, and will join the ScotWind context, reports indicate.
Equinor's renewables expansion ambition shows little sign of abating.
The oil major has been awarded the rights to develop the Baltyk 2 and 3 projects in Poland, each with a capacity of 720 MW, in a 50/50 joint venture with Polenergia. Construction will begin by 2024. Equinor is also entering frontier markets, with plans to co-develop the 200 MW Donghae 1 floating offshore wind project in South Korea with the Korea National Oil Corporation (KNOC). This is the first phase of what will eventually become a 6 GW, EUR 27 billion floating wind project.
Equinor also acquired a sizable solar portfolio by purchasing the Polish renewables developer, Wento, from the private equity firm Enterprise Investors for EUR 91 million. Wento has a solar project pipeline of 1.6 GW.
Total charges into one of East Asia's most promising wind markets and mulls a massive hydrogen project in Australia.
The French oil major has agreed to buy a 23% share in the 640 MW Yunlin offshore wind project in Taiwan from German developer Wpd, which owns a 48% stake. The project is scheduled for commissioning in 2022. Taiwan recently increased annual offshore wind auction targets between 2026 and 2035. It will be a priority offshore wind market in the future, Total said.
Moreover, Total is considering an 8 GW green hydrogen project in Western Australia, dubbed the HyEnergy Zero Carbon Hydrogen Project. It has partnered with Perth-based Province Resources to conduct a feasibility study over the next four months. The two would ostensibly form a 50/50 partnership to develop the project in two stages.
Repsol expands its footprint in solar and storage.
The Spanish oil major has acquired a 40% stake in Hecate Energy, a US solar and battery storage developer with a portfolio of over 40 GW. Of this, 16.8 GW are solar-plus-storage projects close to commissioning.
Eni ponders a potential IPO for its soon-to-be created renewables business.
Eni is hoping to either sell a stake or publicly list its retail and renewable energy business. It currently has 1 GW of commissioned and sanctioned renewable energy projects, which it hopes to expand to 5 GW by 2025. Doing this would give clear visibility on the value of this business, according to Bloomberg Intelligence analysts. The group will be formally created in July. Yet, during the presentation of Q1 results, Eni's CFO, Francesco Gattei, insisted that the oil group would still want control over this business as it forms the crux of its decarbonisation strategy.
Shell takes small steps towards a deeper commitment to hydrogen.
The Anglo-Dutch major unveiled a project to use hydrogen as a fuel for shipping, and is launching a trial for a fuel cell-powered vessel in Singapore. It will charter a ship and collaborate with SembCorp Marine and Penguin International to develop the fuel cell. The ship will be retrofitted in 2022.
If you would like top energy and finance news in Asia delivered straight to your inbox please feel free to sign up for the Energy Tracker Asia Newsletter
Energy Bites – Clean Energy Investments 23/04/2021
Despite several headline grabbing deals, oil majors are building a power and renewables business from a small base.
Surprisingly, Equinor currently has the largest portfolio, with close to 5 GW of renewables, according to figures compiled by BloombergNEF. This means it has already met its target for 2026, highlighting the company's lack of ambition. Total comes in second, with over 2.5 GW.
The small scale of existing projects illustrates the speed with which these companies need to accelerate their clean energy expansion, even if they have not set an explicit target. To reduce the energy intensity of 1 million barrels of oil equivalent per day (mboe/d) by 50%, an oil major will need a renewable energy portfolio of over 300 GW, Rystad Energy estimates. To get there, they will have to spend more. Total only seeks to allocate 20% of its capital expenditure to clean energy.
Chevron becomes the first US major to invest in offshore wind.
In collaboration with Moreld Ocean Wind, the US giant will invest in Ocergy Inc to help commercialise and deploy floating offshore wind farms in the US. Though this is a significant new development, renewables are not the core part of Chevron's low-carbon strategy. Carbon capture and storage (CCS) remains the most important technology to Chevron's decarbonisation goals, as stressed by Bruce Niemeyer, the Vice President of Strategy and Sustainability at Chevron, during BloombergNEF's New York Summit.
BP becomes the first oil major to announce a blue hydrogen project.
The British oil major will develop a blue hydrogen facility – hydrogen produced using natural gas and CCS – in the industrial town of Teesside. The H2 Teesside project could have up to 1 GW of production capacity, equivalent to 20% of the UK's low-carbon hydrogen target by 2030. BP has begun conducting a feasibility study using CCS technologies to capture 98% of CO2 emissions from hydrogen production. It will make a final investment decision in 2024.
Equinor prepares to monetise its wind portfolio and eyes blue hydrogen-to-power capacity.
Following Eni's USD $560 million purchase of a stake in the 3.6 GW Dogger Bank offshore wind project, Equinor and SSE are once more putting part of the project up for sale. Each will sell off a 10% stake in a 1.2 GW section of the larger project. In addition, Equinor and Irish utility ESB will be jointly developing a 1.5 GW floating offshore wind farm off the Southwest coast of Ireland. This wind farm will in part replace the Moneypoint coal power station set for decommissioning in 2025.
The Norwegian major is also one of the first majors to explore blue hydrogen applications. In another partnership with SSE, Equinor and the utility will construct two power plants that run on blue hydrogen in the Humber region in the north of England.
Total continues to explore opportunities in new markets, signing a solar deal in Iraq.
The French major has reached an agreement with the government of Iraq to build 1 GW of solar. Details of the project were not forthcoming. Iraq currently only has 216 MW of solar, according to IRENA's latest statistics, meaning that Total's project would increase the country's capacity almost five times over.
Repsol begins construction on its largest wind project to date.
The Spanish major has ordered 120 MW worth of turbines from equipment manufacturer Siemens Gamesa. Of this, 100 MW will be used in constructing the first phase of the Delta II project. Upon completion, Delta II will consist of 26 individual projects with a cumulative capacity of 860 MW spread across Huesca, Zaragoza and Teruel.
Shell broadens its wind capacity.
Shell has bought out Vattenfall's 50% stake in the 108 MW NoordzeeWind offshore wind farm in the Netherlands. The Anglo-Dutch major also signed a power purchase agreement (PPA) with Canadian developer BluEarth Renewables for 100 MW from the Hand Hills wind farm, expected to come online in 2022.
Energy Bites – Clean Energy Investments 09/04/2021
The oil pipeline giant Kinder Morgan to invest in carbon capture technology.
Kinder Morgan's latest clean energy investments push aims to expand its carbon-capture business. With over 83,000 miles of owned or operated pipelines, the company is among the largest energy infrastructure companies in North America. Kinder Morgan announced plans to partner with other businesses on various initiatives related to carbon capture, biofuels, and hydrogen projects. The company joins energy leaders like Halliburton Co. and Occidental Petroleum Corp., who have already established ventures dedicated to the low-carbon energy transition. The move is essential because carbon-capture projects are usually expensive and affordable only to the industry's biggest players.
Gunvor aims at investing at least USD 500m in renewables over the next 3 years.
One of the biggest independent oil traders intends to make a significant shift towards clean energy. Through its new subsidiary, Nyera, the Swiss-based company will back new projects with over USD $500m in a bid to increase its focus on carbon capture and alternative fuels like ammonia and hydrogen. In fact, the company, known for trading close to 2.7m barrels of crude and oil products per day, has already started expanding in natural gas and other low-carbon fuels for quite some time. As a result, liquefied natural gas now makes up 50% of its trading activity. Gunvor also aims at a 40% reduction in its operational carbon emissions by 2025. The company plans to equip its subsidiary Clearlake Shipping with 100% eco-vessels by 2027.
Apple's supply chain sets sight on carbon neutrality by 2030.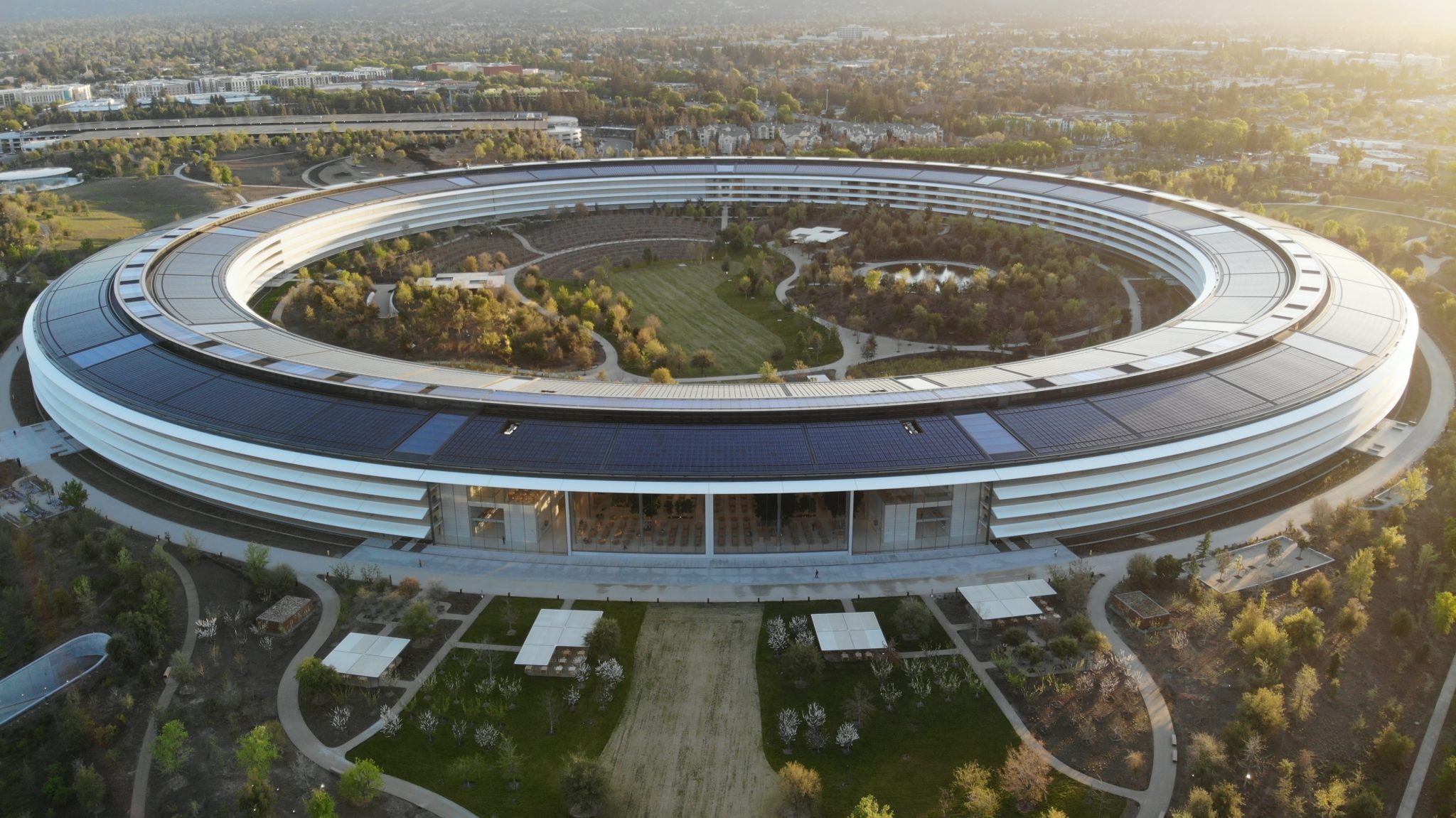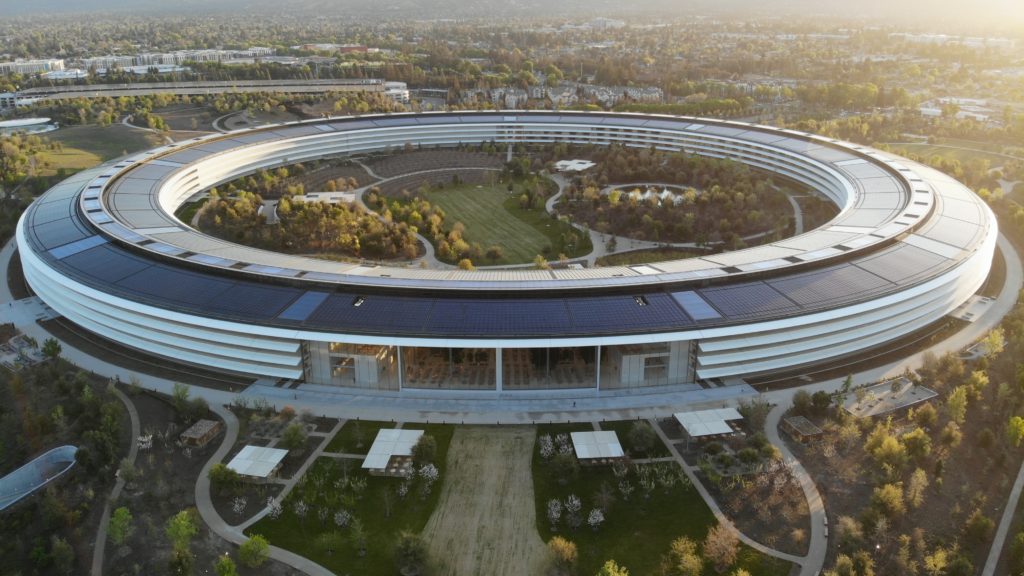 Although Apple is already carbon neutral for its global corporate operations, the company plans to take this one step further and help its suppliers do the same in the next ten years. The technology giant announced that over 110 of its international partners are committed to powering Apple products' manufacturing with 100% renewable energy. Alternatively, every Apple device produced after 2030 will have a net-zero climate impact. This will help avoid over 15m metric tons of CO2 annually – the equivalent of 3.4m vehicles each year. The news comes after the company launched the China Clean Energy Fund earlier, enabling Apple and its suppliers to invest in over 1 GW of green energy projects in China.
Xiaomi joins the electric vehicle niche with ambitious plans.
Another major news on the global clean energy investments stage came from the Beijing-based smartphone maker at the end of last month. With its plans to invest over USD $10b into building a smart car over the next decade, the company becomes the latest tech giant to join the EV sector. For the cars' production, Xiaomi is expected to join forces with the Chinese carmaker Great Wall Motors. Although details are scarce at this point, the company's budget-focused approach to its product portfolio might be important news for this increasingly competitive niche.
Scatec pledges to USD 11.8b clean energy investments before 2025.
The Norwegian renewable energy producer revealed ambitious plans for a fivefold increase of its renewable energy capacity during the next 4 years. In 2020, the company produced approximately 3,000 GWh of electricity from its 3.3 GW installed capacity. The USD $11.8b investments it plans to make in the next four years will expand its portfolio to 15 GW. The company remains in line with its goal of hitting 4.5 GW capacity by the end of 2021.
Notable moves on the renewable energy stage from finance giants.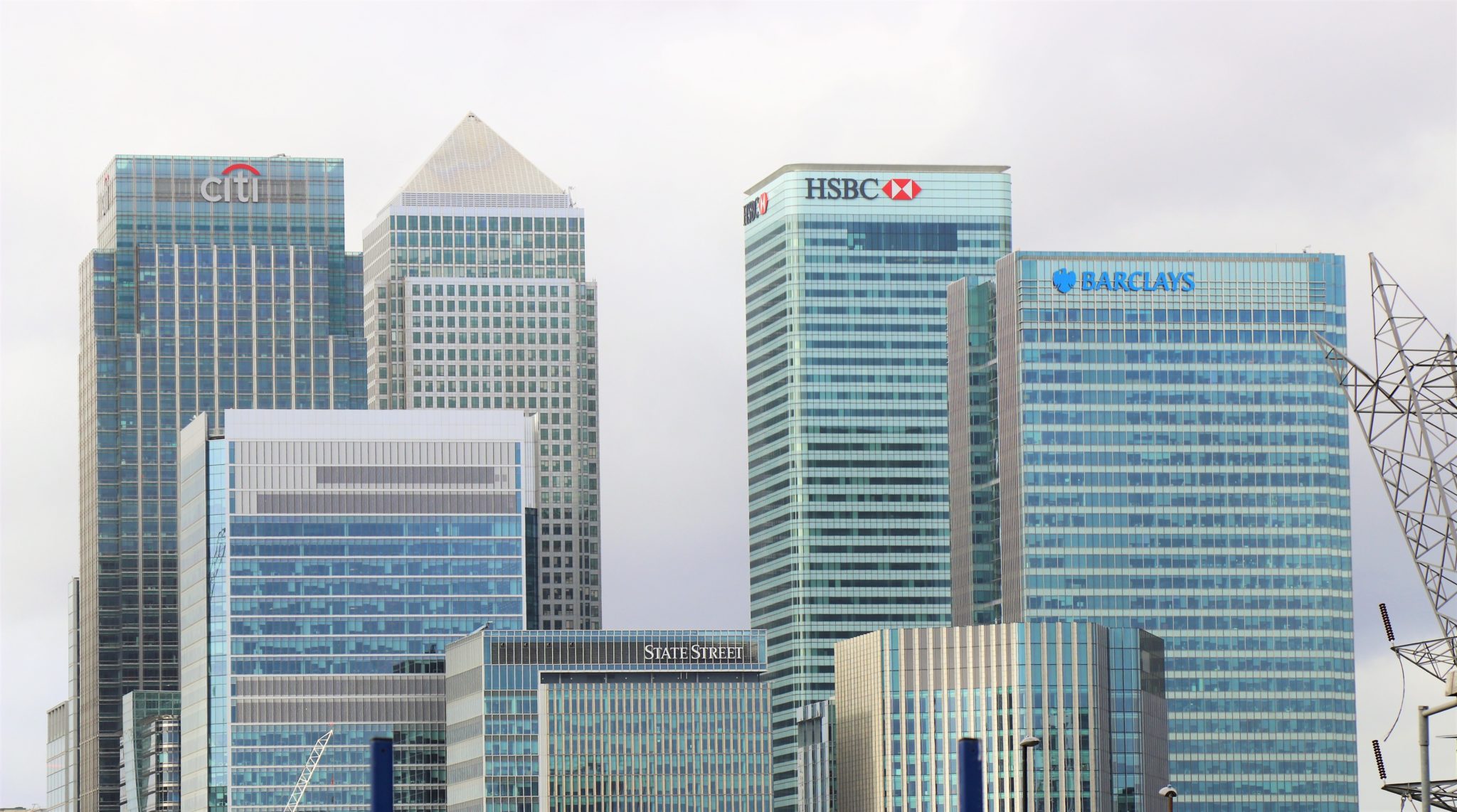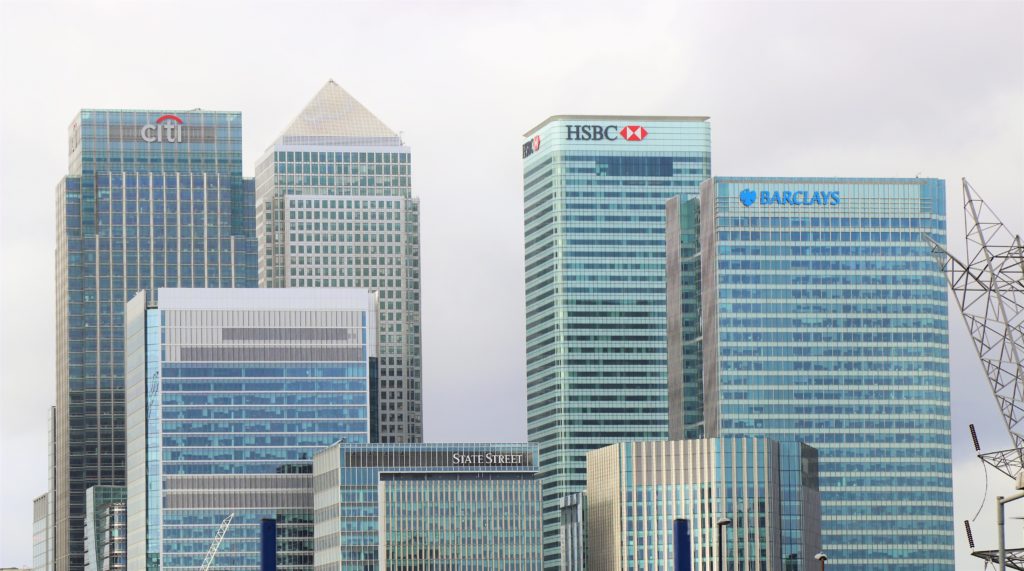 As a starter, Vanguard, the world's second-largest asset manager, pledged to cut emissions across its investment portfolios by 2030. The USD $7tn investment company is the latest to join the Net Zero Asset Managers initiative alongside 42 other prominent investors, including BlackRock, Allianz Global Investors, and more. The common goal of the members is to achieve carbon neutrality no later than 2050.
The last week brought good news also from Citigroup. The bank has launched a sustainability-focused group to ease its clients in their transition to green energy. The Natural Resources and Clean Energy Transition Group will unite bankers with chemicals, energy, and power franchises and target their efforts across a variety of products, including M&A activities, equity capital markets, and more.
Earlier last week, the private equity firm Actis announced plans to invest north of USD $850m in two renewable energy platforms in India. The grid-connected solar and wind park platform will take up to USD $600m, while the rest will be invested in its commercial and industrial segment in the country.
Previous Weekly Energy Bites : 26th March 2021
If you would like top energy and finance news in Asia delivered straight to your inbox please feel free to sign up for the Energy Tracker Asia Newsletter
by Viktor Tachev
Viktor has years of experience in financial markets and energy finance, working as a marketing consultant and content creator for leading institutions, NGOs, and tech startups. He is a regular contributor to knowledge hubs and magazines, tackling the latest trends in sustainability and green energy.
Read more