Green Financing in Asia – Still More Room For Growth
26 April 2021 – by Eric Koons
Last updated on 22 July 2021
Green financing was first developed by governments as an initiative to reduce national level environmental impacts. Green loans played, and continue to play, a major role in financing these green projects. They provide an economic incentive for private companies to make these major investments. Particularly, utility-scale renewable energy projects, which have large upfront investment costs, would often not be feasible without green loans.
What Are Green Loans, and How Do They Work?
Many strategies aim to reduce environmental impact, but to take advantage of green financing – they must meet the following criteria:
Provide clear and proven environmental benefits
Clearly outlined objectives to meet the benefits proposed
Initiative-specific accounts to help track funds and project progress
A plan in place to report milestones, progress, and allocation of funds
While green loans are similar to standard loans in many ways, the most significant difference is that they fund projects that provide both investment and environmental returns. Additionally, they often have incentives for the borrower to meet specific environmental targets in their project. For example, in some cases if the borrower can meet specific sustainability milestones they may be eligible for reduced interest rates. By tying the economic incentive to environmentally conscious practices it provides a large drive for many companies to invest in sustainable projects.
Easing the Burden of Energy Development for Future Growth in Asia
According to data collected by the World Bank Group, industry distribution of green financing shows real estate lending leading the way at nearly 42% of total global green funding. Infrastructure and transport are second in line, with almost one-quarter of all funding given to the sector. Surprisingly, renewable energy and food and beverage production are at the bottom of the list, receiving 15 and 20% of overall funding, respectively.
While the residential and real estate markets currently dominate green financing, industry funding has many potential upsides and room for considerable growth. One example of how green funding can support massive economic growth is the wind energy sector. Green loans lessen the financial burden for developers of clean energy initiatives, allowing considerable growth in places that lack investment. Creating wind initiatives in places like China, Taiwan, and Japan, stimulate their economies with jobs, cheaper energy, and potential future investment opportunities in the region.
Green Loans in Vietnam
Vietnam provides us with another example of how green financing stimulates country-wide and global economies. In 2020, Vietnam received its first green loan to develop its largest solar plant – and one of the biggest solar plants in all of southeast Asia. Once operational, the solar plant is estimated to offset carbon emissions by over 100,000 tons every year. The hope is that this will set a further example of how renewable energy financing can be used to develop economies in the region.
The Growth of Green Finance in Asia
The global volume of green lending has been steadily increasing for many years, seeing over 300% growth from 2014 to 2018. In Malaysia, the government initiated Green Technology Financing Scheme has resulted in nearly 30 banks and financial institutions funding over 300 green initiative projects as of 2018. Further, loans for projects that support energy efficiency and emission reductions now make up over 10% of the portfolios for the top 20 banks in China. This is largely thanks to mandatory green credit guidelines set by banking regulators.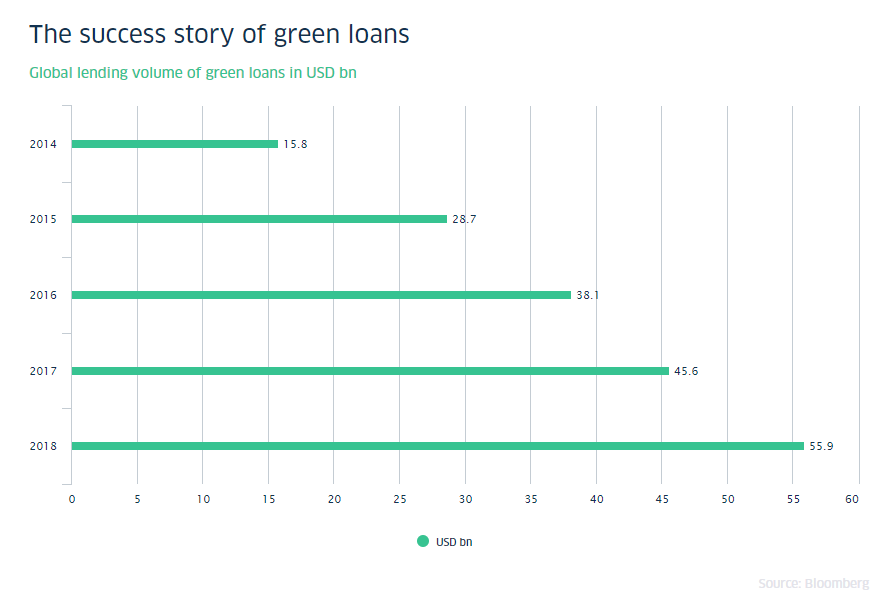 The idea behind pushing for green financing in the region – as opposed to traditional lending – is to make an example for countries to follow. Highlighting the benefits for both the lender and the borrower, from the community level to the industry level, is a key step in this process.
Economic Impact and Investment Potential of Green Financing
In a study published in 2016, it was estimated that over 12 trillion dollars need to be invested in green sectors over the next 25 years to reach the goals of the Paris Climate Agreement. While this sounds daunting, some of the markets with the largest opportunity for growth are located in Asia – one of the fastest-growing economic regions. Combined, these two facts show there is a growing demand for energy, sustainability, and investment in the Asia region. This is a strong incentive and opportunity for banks to increase green financing and private companies to invest in renewable energy projects.
Ravi Menon "The Future of Capital is Green"
On the 9th March 2021, Ravi Menon the managing director of Monetary Authority of Singapore (MAS) called for more sustainable development goals and made the bold claim that the future of capital is green. This is one example of a growing trend that is seeing financing solutions leans towards sustainability and climate finance in ASEAN and beyond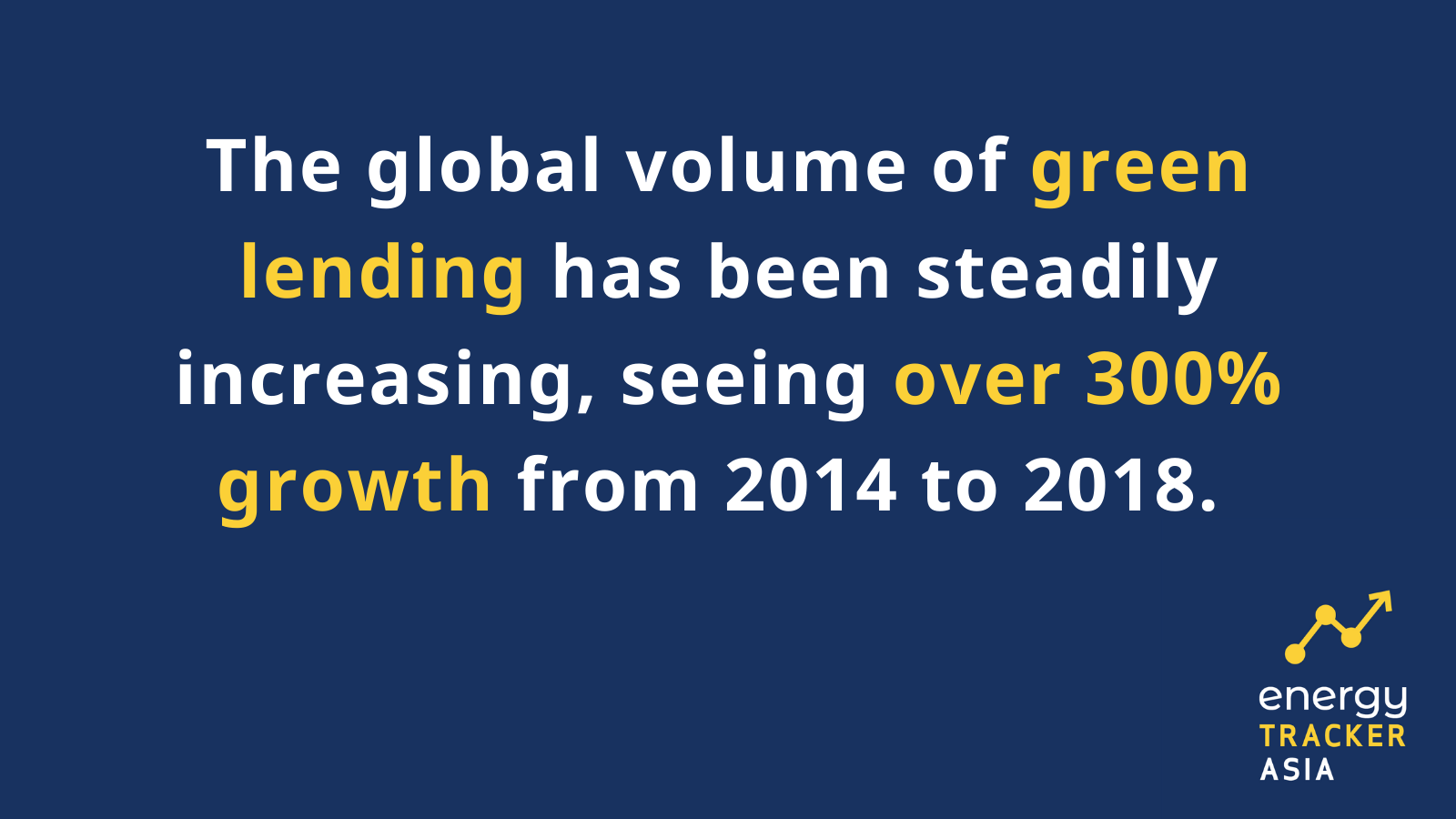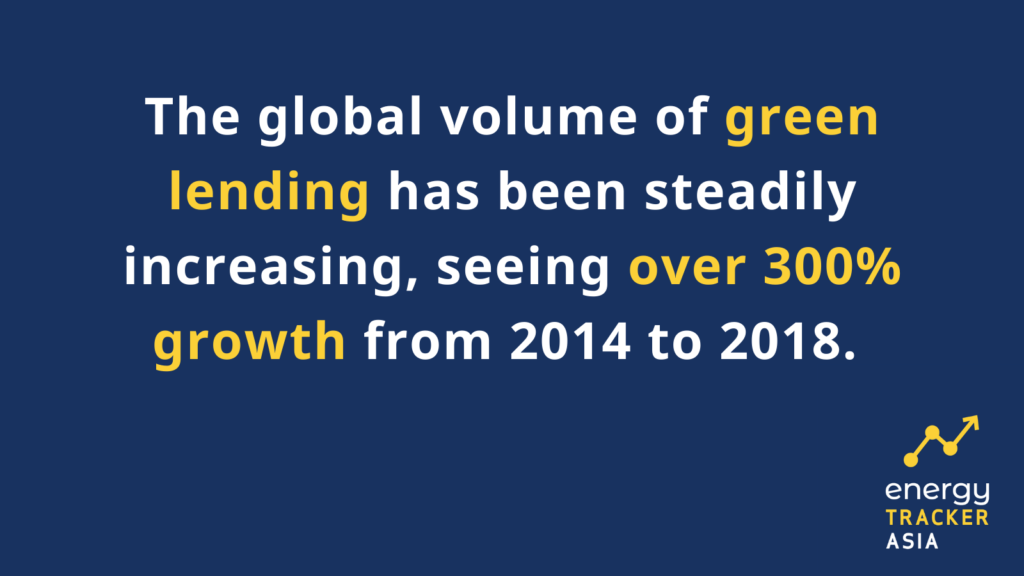 by Eric Koons
Eric is a passionate environmental advocate that believes renewable energy is a key piece in meeting the world's growing energy demands. He received an environmental science degree from the University of California and has worked to promote environmentally and socially sustainable practices since. Eric's expertise extends across the environmental field, yet he maintains a strong focus on renewable energy. His work has been featured by leading environmental organizations, such as World Resources Institute and Hitachi ABB Power Grids.
Read more