The Coal Financing Landscape – Who Are the Biggest Fossil Fuels Supporters?
Betting on coal companies and keeping a dying industry afloat in the midst of an existential climate crisis is a dangerous game. Yet, world-leading banks and asset managers continue to play it.
09 March 2022 – by Viktor Tachev
Coal Divestment: Pledges From Countries, Banks and Asset Managers to End Coal
The recent pledges from countries, banks and asset managers to stop coal financing for new coal plants have been welcomed with fanfare by the public. However, the actual end of coal financing is distant, to say the least. And worryingly, the ongoing capital support for coal projects and thermal coal mining is piling on significant amounts—putting net-zero goals and renewable energy hopes in serious jeopardy.
The Global Coal Financing Landscape Between 2019-2021
The latest research by 350.org Japan, Urgewald, Reclaim Finance and 25 other NGOs examined the current state of coal investing. It also named the top financial institutions providing the loans, underwriting services, and investments that allow companies on the Global Coal Exit List (GCEL) to keep developing coal-related projects.
The analysis found that between January 2019 and November 2021, the coal industry and thermal coal sector received over USD 1.5 trillion in financial support. The funding has gone to coal mining, trading and transport companies, coal-to-liquid conversion, coal-fired power plant operations, and equipment manufacturing. The trends are alarming, as international bodies like the International Energy Agency and the United Nations advise against new coal power plants post-2021. The UN also advocates for a coal phase-out for developed countries by 2030 and 2040 for developing countries.
Who Is Financing Coal?
Leading banks, pension funds, asset managers, mutual funds, and other institutional investors are financing the coal industry.
Banks' Lending and Underwriting Activities
According to the report, almost 50% of the coal financing between 2019 and 2021 was provided by 12 banks. Furthermore, the report points out that ten banks are part of the Net Zero Banking Alliance. The top five biggest lenders include Japan's Mizuho Financial, Mitsubishi UFJ Financial, and SMBC Group, alongside Barclays and Citigroup.
JP Morgan and 11 Chinese commercial banks lead the underwriting service providers list. Collectively, they are responsible for 39% of the total (USD 1.2 trillion).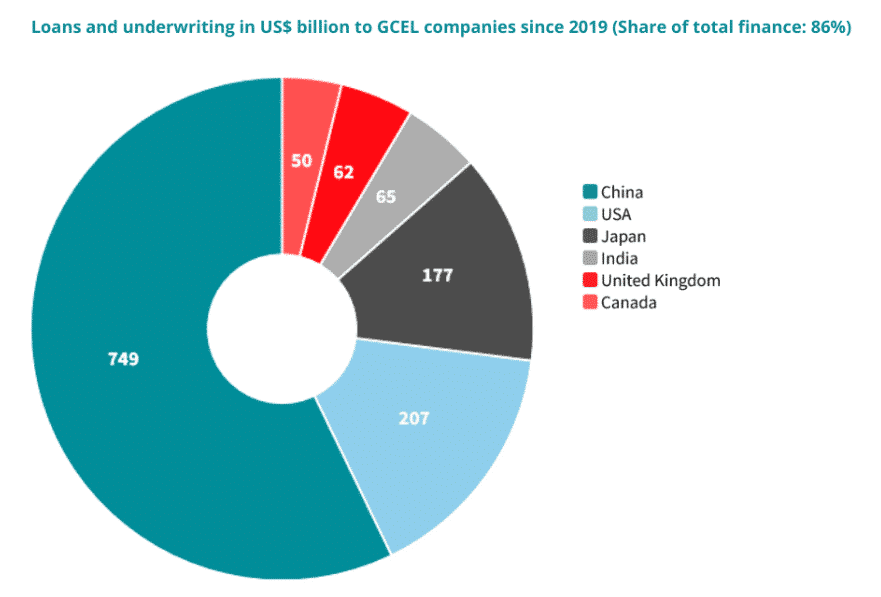 Investments in Coal Developers
Additionally, the report found that BlackRock, a multinational investment corporation, was the largest investor in coal development companies, contributing USD 34 billion. Its portfolio includes companies that plan to build over 200 gigawatts (GW) of new coal capacity. This is the equivalent of the combined coal fleets of Russia, Japan, Indonesia, Poland, and Germany.
Coal Investors in the Coal Industry
Out of the 4,900 institutional investors, the report showed that the top 24 made up 46% of holdings in the coal industry—USD 1.2 trillion. BlackRock and Vanguard top the charts, followed by Capital Group, State Street, and Japan's Government Pension Investment Fund. Other notable names include Fidelity Investments and JP Morgan Chase. Alarmingly, the list also included 11 asset managers who are part of the Net Zero Asset Managers Initiative.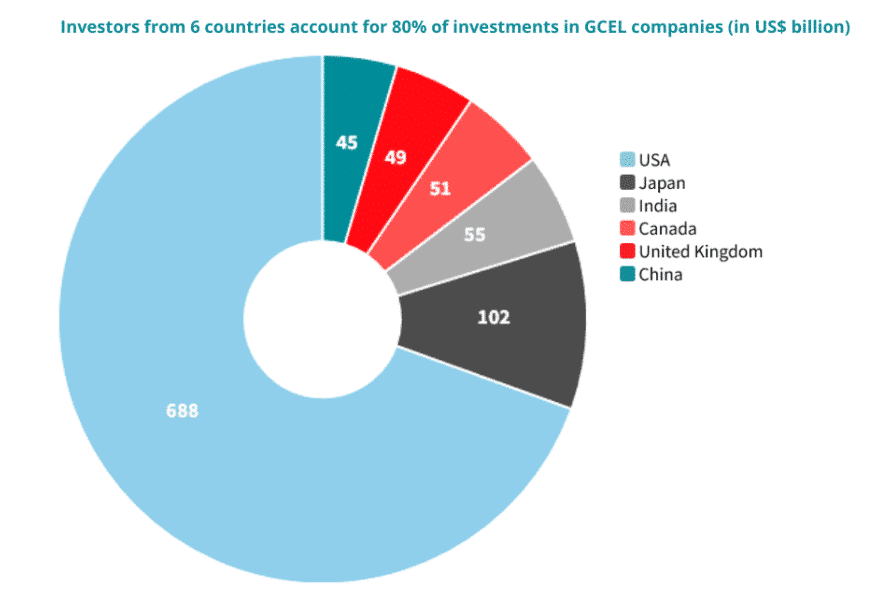 Yann Louvel, a policy analyst at Reclaim Finance, reckons that BlackRock and Vanguard bear the most responsibility. He says that they accelerate climate change more than any other institutional investors.
An Energy Tracker Asia analysis also showed that Vanguard's funds have considerable fossil fuel exposure, followed by BlackRock. An Institute for Energy Economics and Financial Analysis report also found Vanguard's fossil fuel exposure totalling USD 300 billion. USD 90 billion was in thermal coal.
Recently, however, BlackRock has been vocal regarding decarbonisation and ESG investments. Despite this, as of 2021, it still held USD 85 billion in coal-linked assets, according to Reclaim Finance and Urgewald. BlackRock's investments balloon when all its fossil fuels investments are accounted for, reaching USD 259 billion in assets. Furthermore, BlackRock's CEO, Larry Fink, recently provided more backing for fossil fuels highlighting natural gas' importance. He says it will play an essential role in power generation, heating and hydrogen production. Soon after, NGOs and environmental groups criticised BlackRock for rejecting climate science.
The claims of insincerity in BlackRock's are not unfounded. A recent memo admitted that it would continue supporting fossil fuel investments.
The Implications for Continuing Investments in Coal
The continuing financial support for coal-related companies brings about negatives on several fronts.
First, it moves against the Paris Agreement targets, as the coal industry is the most significant contributor to climate change. The ongoing support will not change the status quo but rather strengthen it. According to Katrin Ganswindt, head of financial research at Urgewald, almost no coal companies are transitioning to new business models. And with the financial support from banks, they are unlikely to do so anytime soon.
Adverse effects will carry on to banks and financial institutions, too. They risk exposure to stranded assets in the future and take on evermore reputational risk as the world moves toward clean energy.
Ongoing Coal Financing for Coal Projects Makes Net-Zero Imaginary
While the report identifies the companies most involved in coal financing, it also highlights the extent to which greenwashing happens. Countries like the US, Canada and the UK, who have been actively advocating for coal phase-outs during COP26 last year, are home to some of the most active banks and asset managers supporting coal.
If countries and companies fail on step one – halting coal support – the net-zero alliances, ambitions, and pledges will meet public ears with nothing but doubt.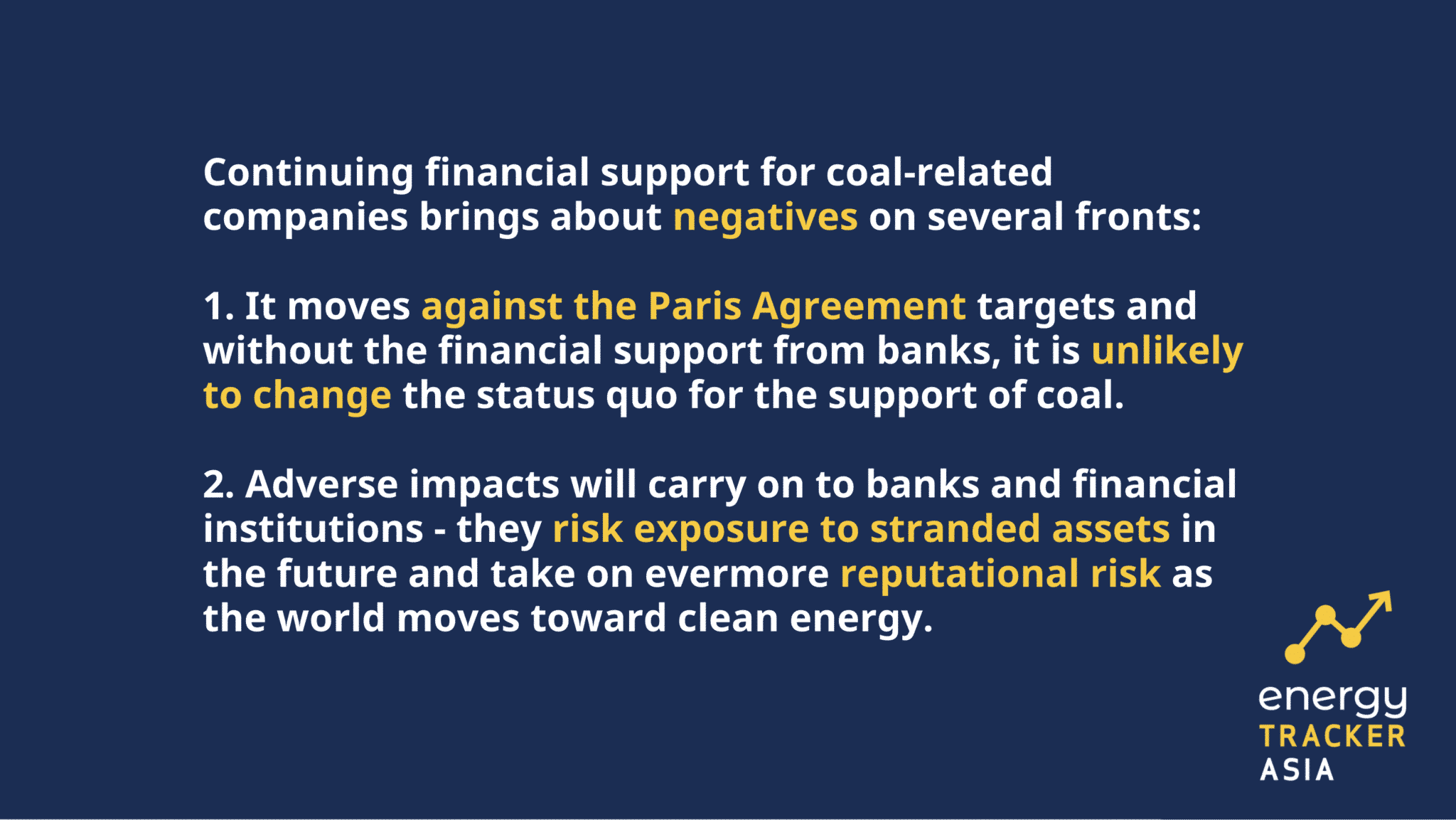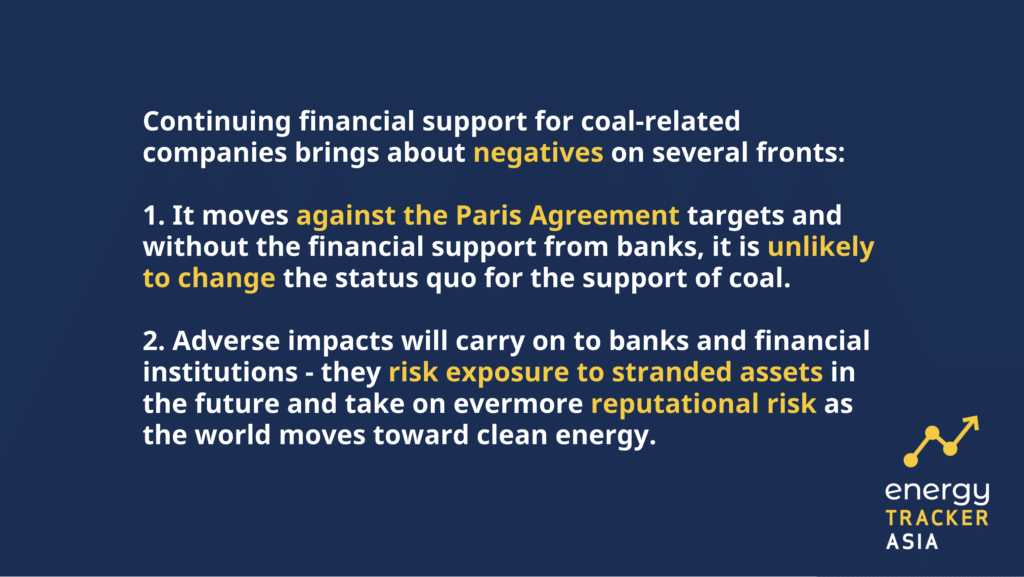 by Viktor Tachev
Viktor has years of experience in financial markets and energy finance, working as a marketing consultant and content creator for leading institutions, NGOs, and tech startups. He is a regular contributor to knowledge hubs and magazines, tackling the latest trends in sustainability and green energy.
Read more