Top 10 Carbon Capture Companies in 2022 Are Entering the Market
The carbon capture market is growing. This demand is being met by a variety of companies, ranging from startups to established fossil fuel giants. This trend will likely continue as the technology becomes more efficient and adoption continues to increase.
23 May 2022 – by Eric Koons
Last updated on 01 October 2022
Carbon capture companies have largely failed to deliver on the promise of reliable and cheap carbon capture technology. However, with big carbon capture companies making significant investments in the field, a cheaper, greener form of carbon capture and utilisation or storage is becoming a reality. As a result, the prospect of investing in carbon capture projects and technology promises a bright future for the companies and technology, along with new ways of tackling carbon emissions and climate change. To reach net-zero emissions, reducing greenhouse gas emissions is crucial.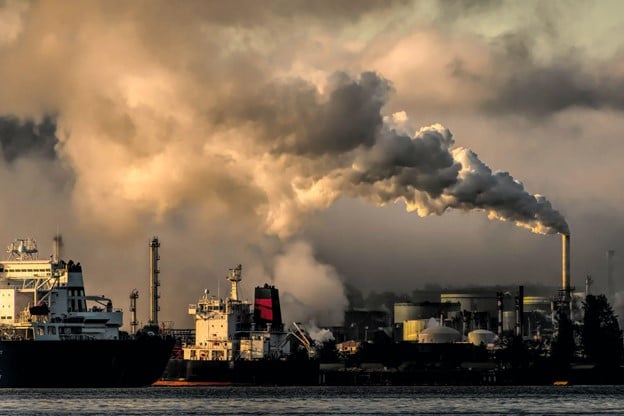 Companies that are in Carbon Dioxide Capture and Storage to Reduce Carbon Emissions
Carbon capture and storage is a relatively new technology with humble beginnings in the US in 1972. The expansion of the carbon removal technology and the development of new ways to store and utilise the captured carbon dioxide have led several commercial CCS companies to join the carbon capture market. The market is attractive because it is young, with plenty of space for expansion. Governments support to capture carbon dioxide directly, and you can sell carbon offsets. Furthermore, the captured CO2 has applications for both fuel extraction and synthetic fuel (eFuel) generation. The captured CO2 also has agricultural applications as well as industrial applications.
There are two main types of CCS companies out there: those that store and those that utilise captured carbon. CarbFix, for example, captures CO2 at a source, dissolves it in water and pumps it underground. The CO2 reacts with basalt and forms minerals, which creates permanent carbon storage. Other companies, such as Carbon Engineering, mix carbon with hydrogen to get eFuels – an alternative to fossil fuels.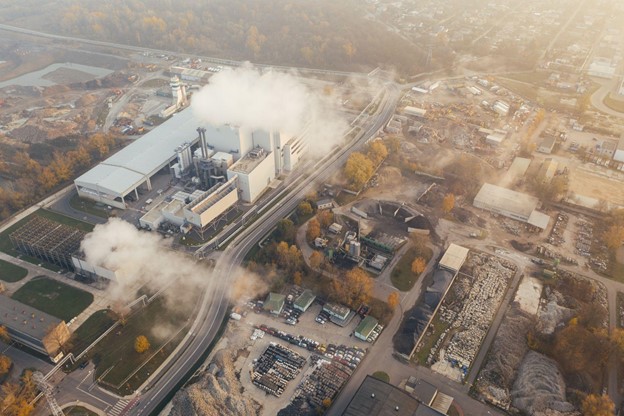 How Many Companies Use Carbon Capture Technology
Carbon capture, utilisation and storage (CCUS) is a technology still in development. Many companies are trying out different approaches for capturing carbon to fight global warming. Naming them all is a challenge, but a few large-scale CCUS projects are well known. As of 2020, there are 21 large-scale carbon capture companies in operation. They are primarily in the US, Canada, the Middle East and Norway.
Best Carbon Capture Companies 2022
The lucrative aspect of the carbon capture market has attracted many small and big businesses. Among these companies are natural gas and oil giants, such as Shell, that see an opportunity for growth and carbon offset.
Meanwhile, other companies, such as Exxon, have invested in carbon capture companies with ambitious goals. These goals include capturing up to 100 million tons of carbon dioxide annually by 2040. Here are the top 10 carbon capture companies in 2022:
| | | | | |
| --- | --- | --- | --- | --- |
| Company | Location | Established in | CCS Technology Used | Carbon Capture per year (in tonnes of CO2) |
| CarbFix | Iceland | 2014 | source-capture and storage | 1 billion / Lifetime |
| CarbonFree | the US | 2015 | direct capture and utilisation | 800 million |
| Quest Carbon Capture and Storage (SHELL) | Canada | 2015 | source-capture and storage | 1.2 million |
| Carbon Engineering | Canada | 2009 | direct CCS and storage and eFuel production | 1 million |
| Aker Carbon Capture | Norway | 2020 | source-capture and utilisation | 400,000 |
| LanzaTech | New Zealand | 2005 | source-capture and utilisation | 150,000 |
| CO2 Solutions by SAIPEM | Canada | 1997 | source-capture and utilisation | 11,000 |
| Global Thermostat | the US | 2010 | direct air CCS and utilisation | 4,000 |
| Climeworks | Switzerland | 2009 | direct air CCS and storage | 4,000 |
| Net Power | the US | 2008 | Allam-Fetvedt Cycle source-capture and utilisation | N/A – electricity production tied capture |
How to Invest in Companies Capturing Carbon?
Investing in carbon capture technology companies may be a lucrative move. The renewable energy industry as a whole is projected to steadily increase in size, particularly in Asia. Currently, the best way for regular people to invest in carbon capture is through larger, publicly-traded businesses that invest in smaller CCS companies.
Major companies that invest in carbon capture technologies are:
Shell
ExxonMobile
Chevron
Dow
INEOS
Marathon Petroleum
Additionally, instead of investing in a single business, people can invest in carbon capture exchange-traded funds (ETFs). KraneShares Global Carbon Strategy ETF and Global X CleanTech ETF are the two largest ETFs currently available.
The Pros and Cons of Investing in Public Carbon Capture Companies
Investing in carbon capture companies early in the development of the market is a great way to become involved. However, there are risks to consider. More specifically, high technology costs, high supply chain costs and strong competition create volatility in the market. The young age of most of these companies is another risk to consider.
For example, NRG Energy is a new player in the market. It pays a consistent dividend, has a USD 8 billion market cap and is projected to grow. However, it has gone bankrupt once before. On the other hand, Aker ASA has plenty of experience in carbon capture and is situated in Norway, a country deeply devoted to mitigating climate change. However, its stock has historically been very volatile.
Carbon Capture's Future
Carbon capture and storage is an emerging market full of lucrative opportunities for novel investors. However, up to this point, the technology has shown mixed results. On the other hand, the high investment influx and simultaneous development of several CCS technologies promise rapid development in the upcoming decades. As more large players enter the market, it is expected to keep growing and likely see wider adoption worldwide.
This article is part of our global carbon capture guide.
We will discuss more related topics in the following articles, such as the best carbon capture projects.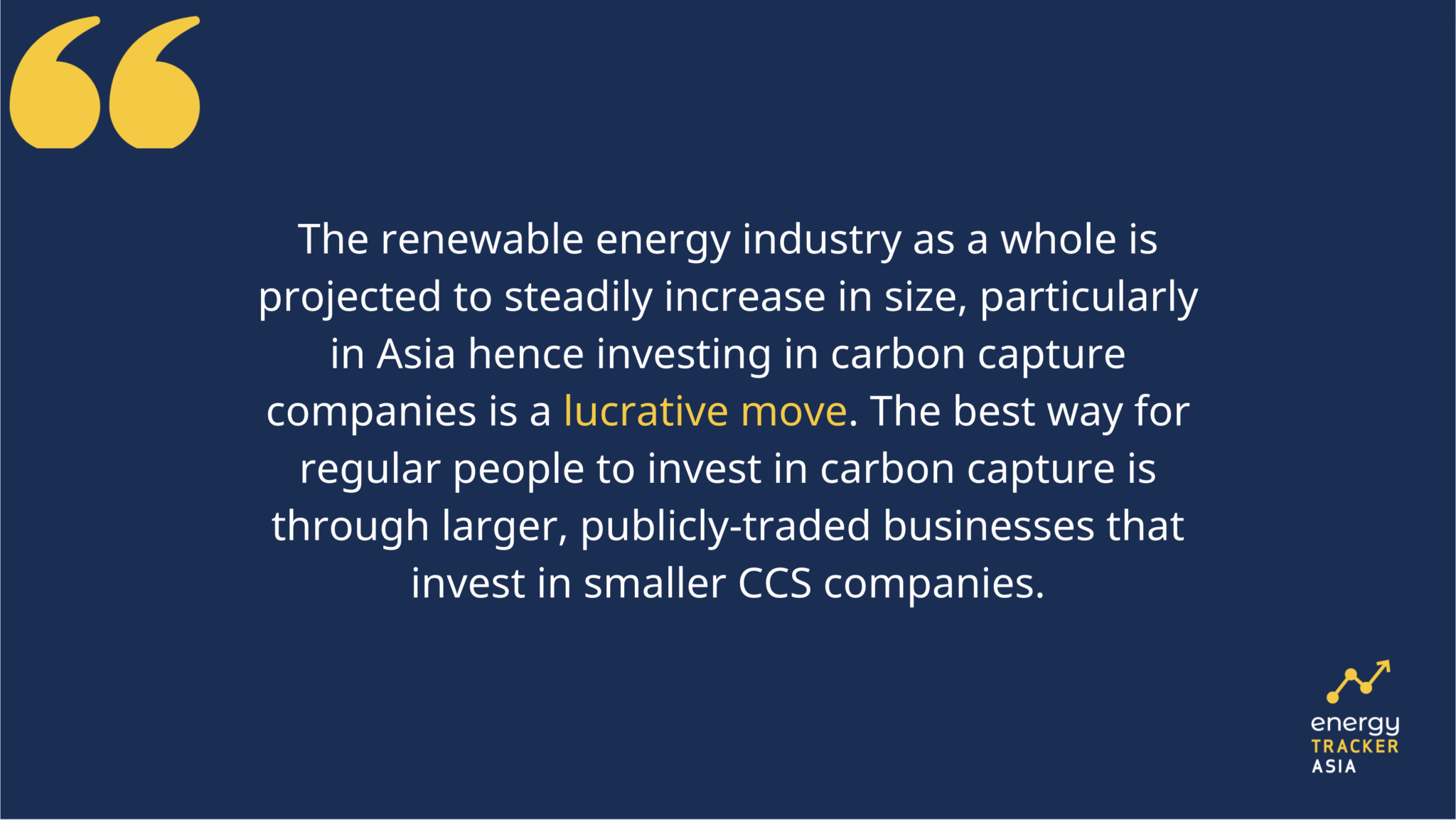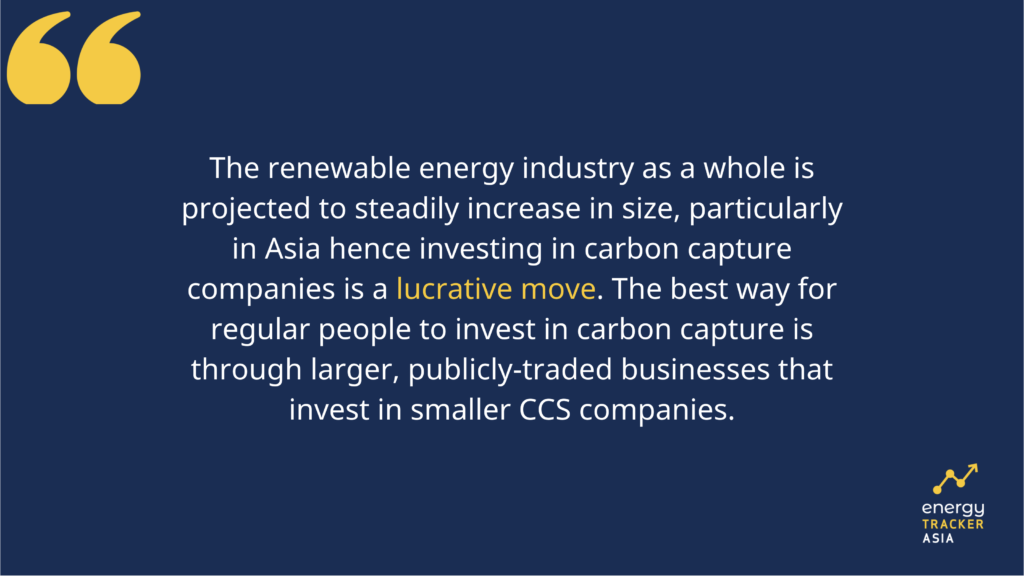 by Eric Koons
Eric is a passionate environmental advocate that believes renewable energy is a key piece in meeting the world's growing energy demands. He received an environmental science degree from the University of California and has worked to promote environmentally and socially sustainable practices since. Eric's expertise extends across the environmental field, yet he maintains a strong focus on renewable energy. His work has been featured by leading environmental organizations, such as World Resources Institute and Hitachi ABB Power Grids.
Read more