Accelerating Japan's Energy Transition: A Possible and Much-Needed Mission
Nothing is stopping Japan from becoming a climate leader except for its own actions. If it abandons fossil fuels and embraces renewables, it could build a resilient, sustainable and self-sufficient energy system.

09 May 2022 – by Viktor Tachev
Japan's energy transition progress is critical for the Asian region and the entire world. In the wake of the IPCC's latest warning about the need for rapid and deep carbon dioxide (CO2) emission reduction, the world's fifth-largest GHG emitter globally has to take action. Fortunately, Japan has all the means and capabilities to make progress in its energy transition. However, it is up to the country and its government whether it will take the necessary steps.
The Need for Speeding Up the Japan Energy Transition
Reshaping the Japanese energy system is critical for solving three of its overarching problems. These are reducing carbon intensity, solving the energy dependency issue and ensuring more competitive electricity prices.
So far, none of the government's actions has achieved any significant breakthroughs toward solving the issues mentioned above.
The focus on hydrogen, for example, is problematic. Firstly, studies suggest that hydrogen is "twice as powerful a greenhouse gas" as previously thought due to its ability to exacerbate the impact of other greenhouse gases. Secondly, domestic hydrogen production will not be sufficient. By 2050, Japan will meet up to 80% of its total demand with imports. For now, green hydrogen remains expensive, largely untested and holds many challenges for commercialisation.
Meanwhile, Japan's hesitance to give up on coal and its continued public financing of coal, oil, and gas are locking the country into an emissions-heavy future. The country will also become extremely dependent on energy imports, forcing energy prices to hit peak after peak.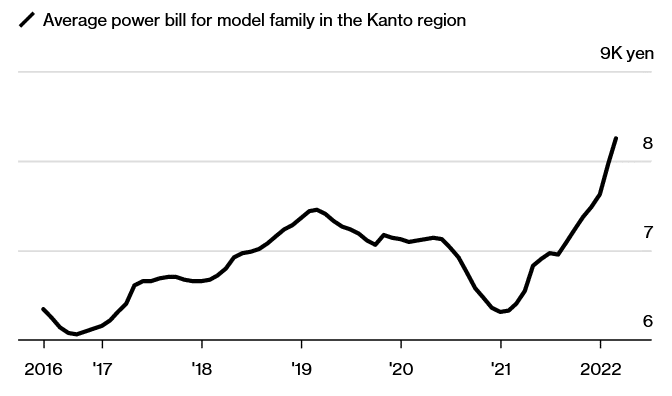 The Positive Signs and What Japan Has Achieved So Far
However, not everything is doom and gloom when it comes to Japan's efforts. While the country's progress has stalled, the government has also taken some meaningful steps to change the country's course.
For example, the country is taking action to make the most out of its resources. As a result, Japan has now become a leader in floating solar power, with plants being set up in lakes.
Meanwhile, the Energy Supply and Demand Report of November 2021 has revealed that the supply of fuels has been decreasing for seven consecutive years. At the same time, renewable energy has continued to increase for the eighth year in a row. Between 2012 and 2019, Japan's renewable electricity generation grew by 70%. Solar power has accounted for almost 90% of the growth due to favourable feed-in tariff (FIT) systems. Wood Mackenzie expects Japan to satisfy 30% of its power demands with renewables by 2030. This is way over Japan's current target of 22 to 24%.
While the Japanese power sector is responsible for 37% of the total emissions, the energy-related CO2 emissions have been continuously decreasing. Today, they are 21.7% down compared to 2013. The country has marked the third biggest reduction among the G7 nations since 2013, lagging only behind the UK and Germany.
The Japanese government is also among the few that are focused on supporting companies signing up to Science-Based Targets, RE100 and other major business initiatives that aim for decarbonisation.
Additionally, it is very active in working with international partners to promote climate-friendly technologies and policies. Among those are the EU, the US and countries all across Asia.
Renewable Energy Can Unleash the Japan Energy Transition
The country has vast potential for clean energy. The International Renewable Energy Agency (IRENA) found that Japan had the third-highest potential for geothermal energy globally. Japan's geography also provides the perfect conditions for large-scale offshore wind expansion. Studies identify the potential for over 4,000 GW of solar PV and 2,000 GW of offshore wind. Combined, both represent the annual generation of more than 13,000 TWh or 14 times larger than the current generation.
Tapping into this potential will improve Japan's energy self-sufficiency and dramatically cut energy costs. TransitionZero estimates the levelised cost of electricity (LCOE) for solar PV to be around two times lower than the average LCOE of USD 200 per MWh for the energy generated using advanced coal technologies and green ammonia co-firing. Studies have found that, in the case of a solar-dominated system, the LCOE can get even lower – to USD 86 per MWh. This is substantially cheaper than the 2020 average system prices on the Japanese spot market of USD 102 per MWh.
Furthermore, according to the Renewable Energy Institute, 100% electricity from renewables is technically feasible without sacrificing supply stability.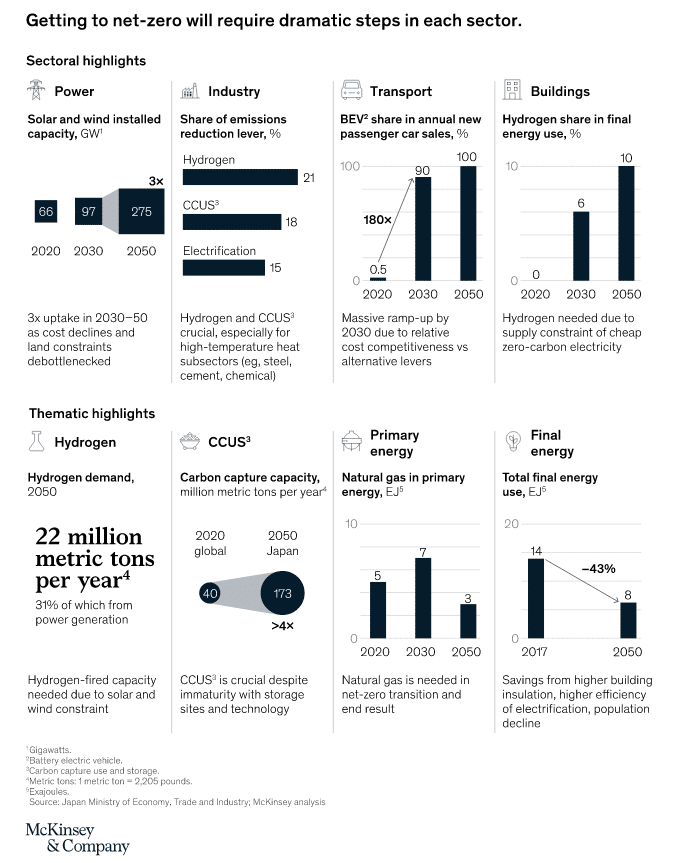 Why Should Japan Act Today – Shutting Down Coal-Fired Power Plants and Power Generation
Japan has all the means to do better in its energy transition. Pursuing decarbonisation will help the country solve many of its energy system's inherent problems. The most notable include heavy import orientation, high energy costs and high fossil fuel exposure.
According to McKinsey, achieving net-zero in Japan is not out of reach. For it to happen, however, the country would need to take drastic measures. Among them are a threefold increase in solar and wind capacity to 275 GW by 2050, shutting down unabated coal-fired power plants by 2030 and major transformations in the industrial, transportation and construction sectors.
Furthermore, Japan needs to deploy all of its mitigation strategies at a substantial scale. These efforts should be backed by policies and structural changes in the economy and heavy industries. If Japan does this, the opportunities for a swift transition into a more resilient, sustainable and self-sufficient energy system will materialise, benefitting the country and the rest of the world.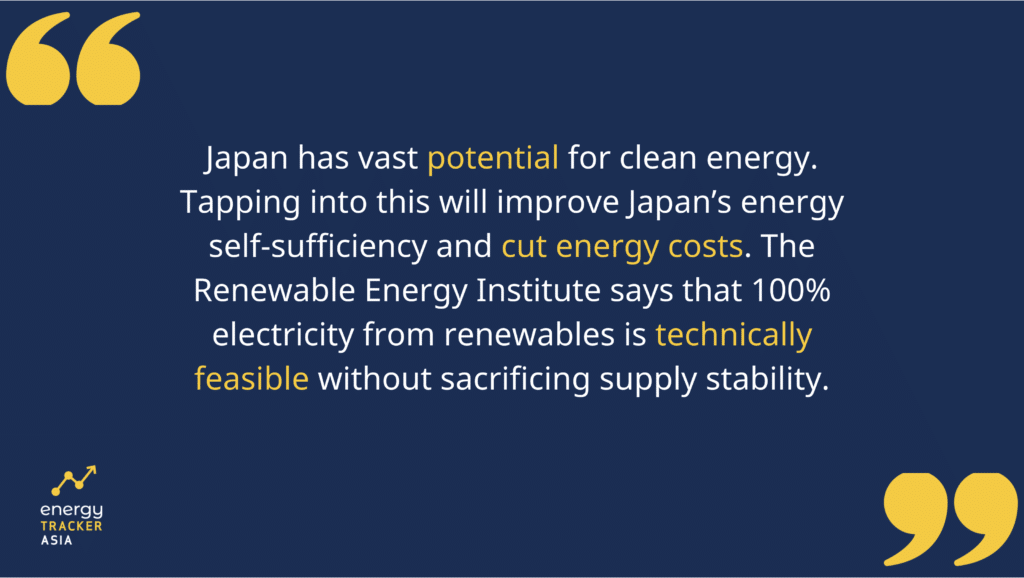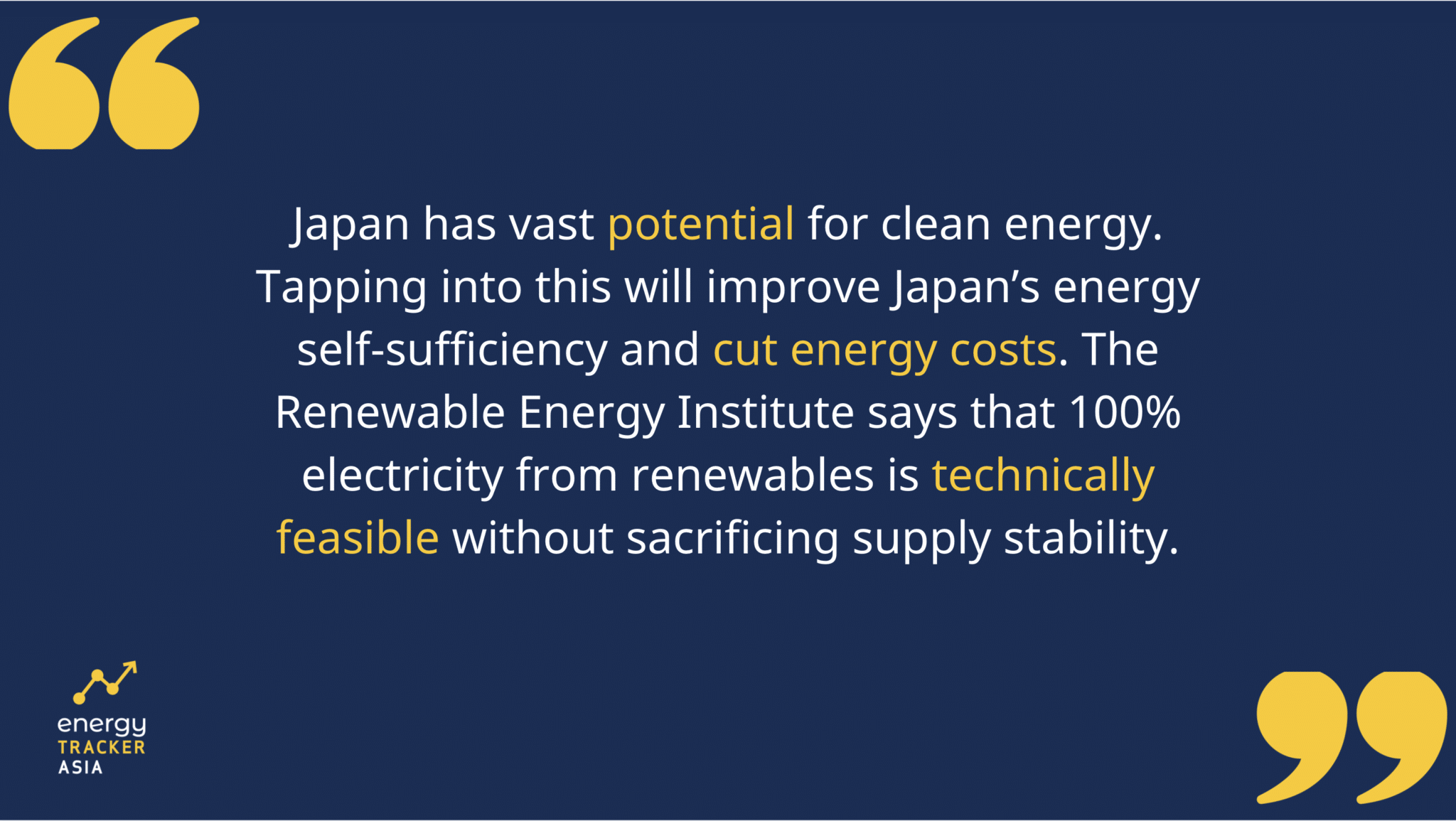 by Viktor Tachev
Viktor has years of experience in financial markets and energy finance, working as a marketing consultant and content creator for leading institutions, NGOs, and tech startups. He is a regular contributor to knowledge hubs and magazines, tackling the latest trends in sustainability and green energy.
Read more