COP28 Agenda: Blueprint for Inclusive Global Climate Action
COP28 will focus on the first Paris Agreement Global Stocktake and will use the moment to realign national commitments towards limiting warming to 1.5°C. The meeting's agenda primarily aims to reduce emissions, increase renewable energy capacity, develop the financial system to support this goal and make climate action inclusive to all stakeholders.
19 October 2023 – by Eric Koons
The COP28 agenda looks well-equipped to tackle some of the leading concerns held by climate scientists and nations worldwide. Not only does it focus on improving renewable energy adoption, but it also facilitates the inclusion of a wider audience often left out of international climate meetings.
Ahead of the COP28 climate change conference, there have been several preliminary meetings to start the discussions that will culminate at COP. The most recent meeting in Bonn, Germany, brought together more than 100 parties that signed the Paris Agreement in 2015. While some groups were dissatisfied with the lack of concrete decisions made, the meeting helped build the framework for future in-depth discussions at COP28 UAE.
In the next month, these nations must continue to build agreements before meeting again in person. This ongoing discussion will help facilitate productive communication and the development of tangible goals at COP28 2023. COP28 will bring together signatory countries of the United Nations Framework Convention on Climate Change (UNFCCC), international financial institutions and other climate actors.
What Is the Focus of COP28 UAE?
COP28 President-Designate Sultan Al Jaber has been very vocal about what he envisions for COP28. He sees the meeting as a critical juncture to get the world back on track to staying below 1.5oC warming, which is central to the Paris Agreement and essential to climate mitigation and adaptation.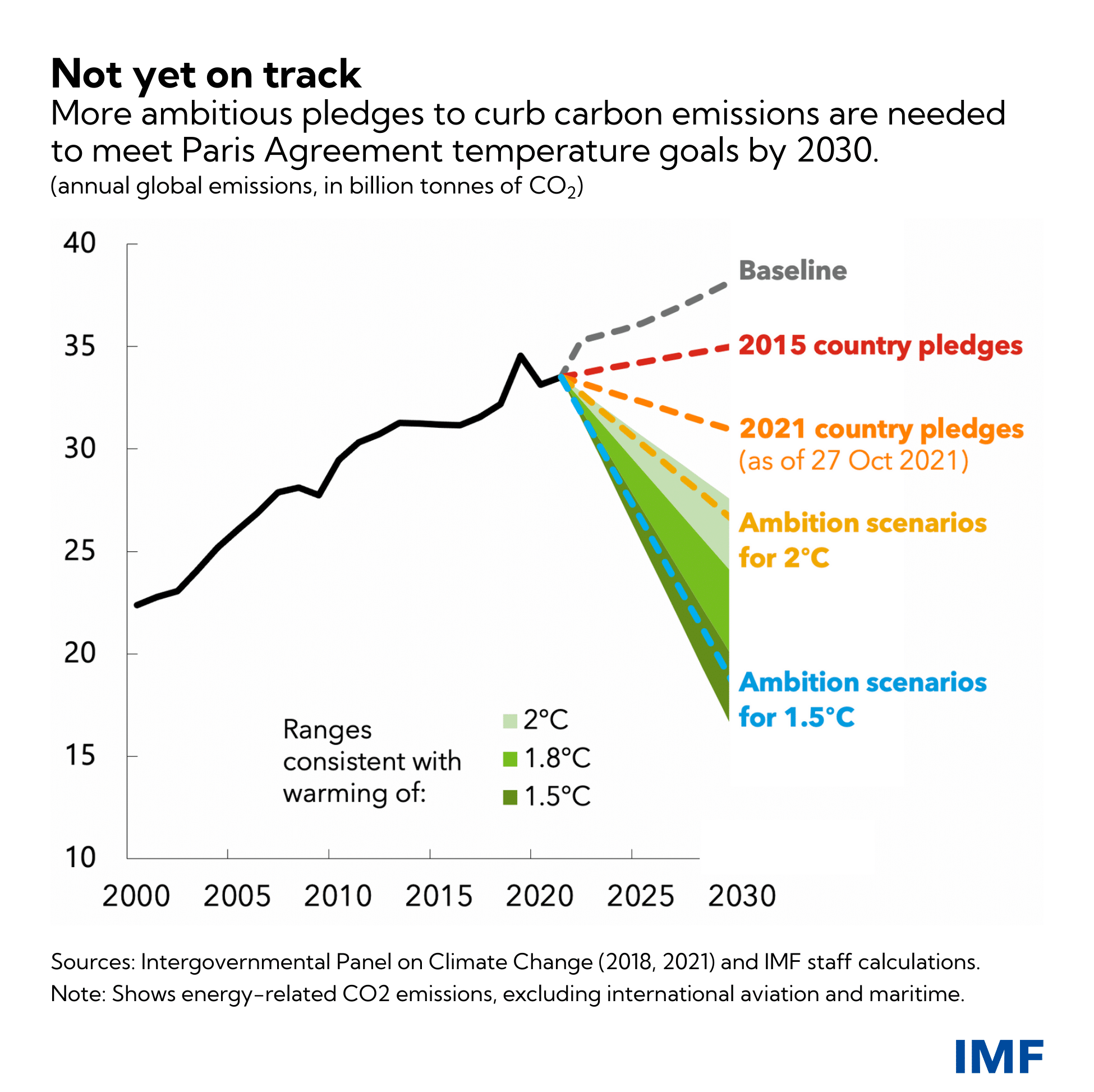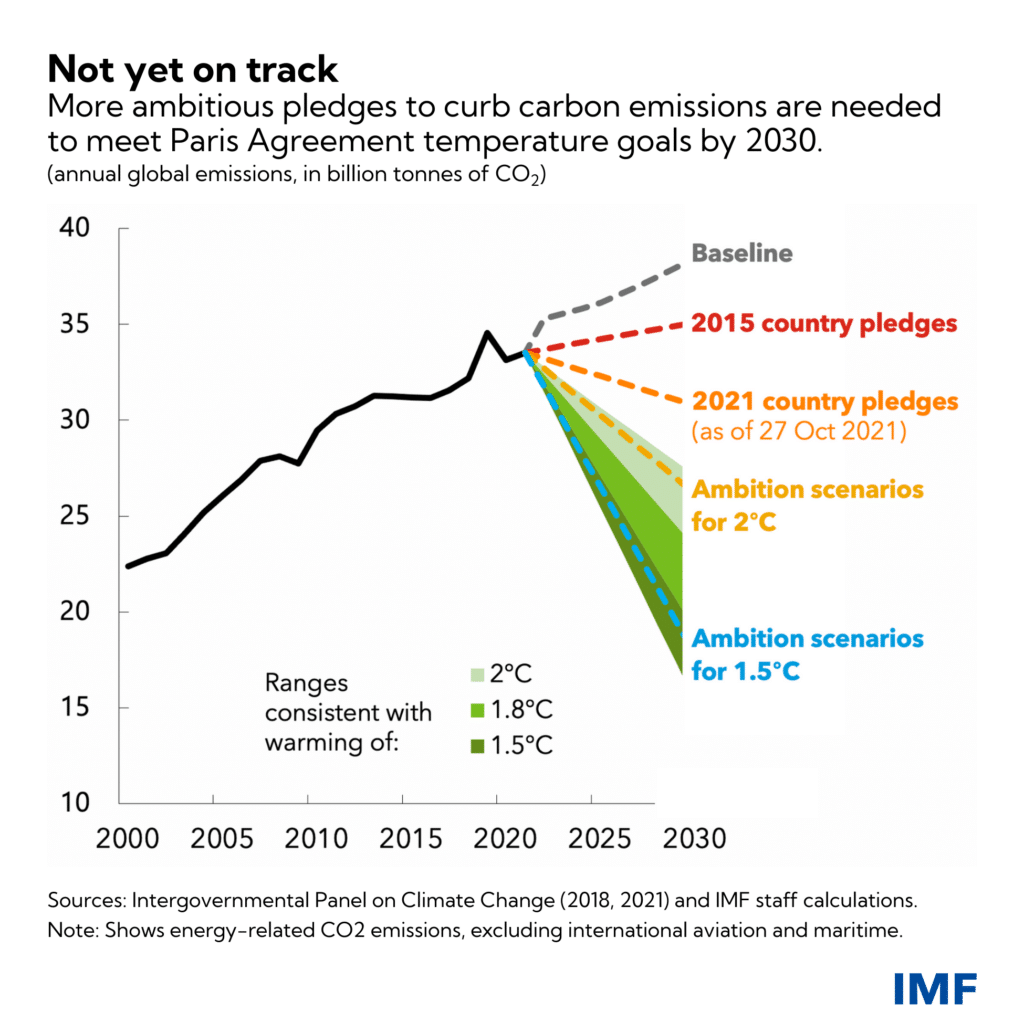 This goal relies on four main pillars that will be the focal points of the COP28 agenda: fast-tracking the energy transition, adapting climate finance, focusing on people and their livelihoods and making COP inclusive. Countries should wholeheartedly support the global climate agenda to accelerate inclusive climate progress.
Fast-tracking Renewable Energy Development: The Pursuit of 1.5oC
Rapidly developing renewable energy capacity to phase out fossil fuels is critical to the Paris Agreement. The International Energy Agency (IEA) says the world needs to triple its current renewable capacity by 2030 to keep warming below 1.5oC.
A key piece of this process will be to take a deep look and reevaluate the Paris Agreement's First Global Stocktake, which coincides with this year's COP. It will provide current data on how each country is doing regarding its stated National Determined Contributions (NDCs). Plus, it will show how those NDCs stack up against the needed greenhouse gas emissions reductions – likely below expectations on both fronts.
Additionally, Sultan Al Jaber's position in the oil and gas industry will bring fossil fuel energy companies to the table. He hopes to form a plan to bring the world's largest fossil fuel producers together to accelerate emissions reductions in line with a 1.5oC strategy. However, it is unclear what this strategy would look like – a total fossil fuel phase-out or emissions reduction strategies for existing fossil fuel technologies. Experts argue that anything short of completely phasing out fossil fuels is inadequate.
Ultimately, the goal for COP28's renewable energy focus is for countries to agree to doubling energy efficiency, tripling renewable energy capacity and doubling hydrogen production by 2030.
Bridging the Gap in Climate Finance For Fighting Climate Change
Developing countries will need to spend up to USD 2.4 trillion per year by 2030 to mitigate and adapt to climate change. This is around 6.5% of their GDP. Without help, it is not feasible for developing countries to meet this target.
The COP28 agenda will have a strong focus on getting countries to follow through on their past pledges. First, this is would be achieved by creating a pathway for developed countries to meet their longstanding commitment of USD 100 billion in annual climate funding to developing countries. This target was agreed upon at COP15 yet has still not been achieved.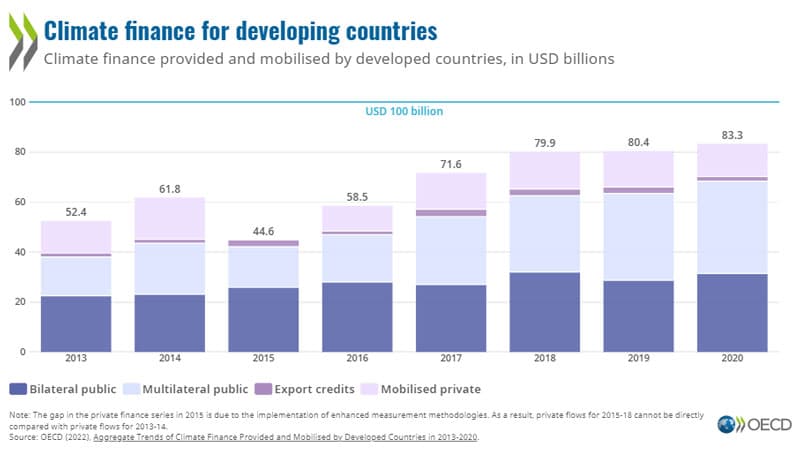 Second, there needs to be an agreement to fill the "loss and damage" fund created at COP27.
Furthermore, Sultan Al Jaber has stated he wants to make climate finance more accessible and facilitate more private-sector involvement.
"The existing global financial architecture is nowhere near where it needs to be, with the lack of available, accessible and affordable finance an obstacle to progress in the fight against climate change."

Sultan Al Jaber, President-Designate of COP28
Championing People and Nature: Making People a Priority
Climate change will significantly impact people and their well-being, particularly in the poorer developing world. COP28 puts people and nature at the forefront of discussions to facilitate adaptation to climate change.
The Global Goal on Adaptation (GGA) will be central for adaptation building. The program comes from COP21 and is the framework for adaptation building to align with the Paris Agreement. There was minimal progress in its development until COP26, when a two-year set of workshops was implemented. The final workshop was held in September 2023, and COP28 is where the progress at these workshops can be used to create concrete adaptation goals.
Furthermore, high-level discussions will take place on agricultural adaptation, ecosystem preservation and empowering vulnerable communities. The COP leadership has said they will promote the Kunming-Montreal Framework of protecting 30% of the land and oceans by 2030 and will encourage all parties at COP to align their national goals with this target.
Empowering Every Voice: Improving Inclusivity
COP28 will work to bridge the gap often found between national leaders and international organisations with greater society. Climate change is a global issue requiring input from all groups.
In this pursuit, the COP28 agenda was created through an open process allowing stakeholder involvement. Stakeholders submitted over 600 comments highlighting what they saw as critical issues for the meeting. Then, these ideas were part of developing the final schedule.
Additionally, COP28 is expanding the Youth Climate Delegate Program. As part of this, 100 young people from small island and developing states (SIDS) and the least developed countries (LDCS) will attend COP28 meetings.
United in Ambition: The Crucial Juncture of COP28 2023
Agenda at COP28 is undeniably ambitious, reflecting the urgency of the climate crisis and the multi-faceted approach required to address it. Central to these discussions is limiting global warming to 1.5°C, a target that is not just a number but a lifeline for countless ecosystems and communities worldwide.
The pillars of COP28 — from fast-tracking renewable energy to making the event more inclusive — are not just strategies but are the foundation for a sustainable and equitable future. The participation of every nation, organisation and individual present is pivotal. However, with ambition comes complexity. Meeting these commendable objectives demands unparalleled consensus, cooperation and commitment from all parties present at COP28. The future of climate change mitigation and adaptation hangs in the balance.
by Eric Koons
Eric is a passionate environmental advocate that believes renewable energy is a key piece in meeting the world's growing energy demands. He received an environmental science degree from the University of California and has worked to promote environmentally and socially sustainable practices since. Eric's expertise extends across the environmental field, yet he maintains a strong focus on renewable energy. His work has been featured by leading environmental organizations, such as World Resources Institute and Hitachi ABB Power Grids.
Read more